We all probably have spent a day with little money and an empty stomach, but it's way more difficult for those who have to go through it on a regular basis.
A man recently took to TikTok to share a touching story of how an unemployed man came to him asking for a free meal.
Thought man was asking for money
According to the 29-second video, Abdul Haris Harahap (@hariskacho) wrote that when the man approached him with the request, he immediately rejected him as he thought he was a beggar.
However, he then changed his mind, quickly ran after the man and invited him for a meal at the Pavilion KL food court.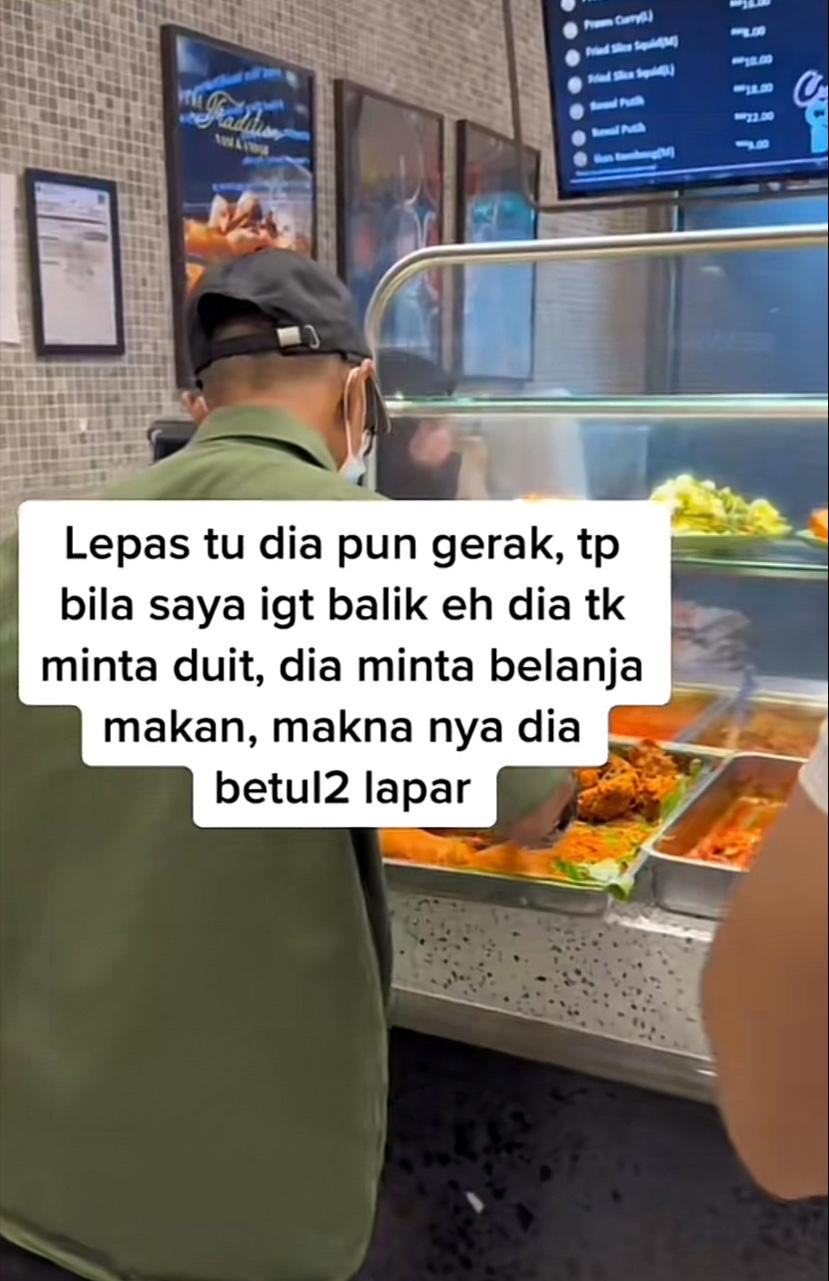 Left with only RM10 in bank account
During the meal, Abdul Haris found out why the man had asked him for a free meal.
He told me that he had lost his job after his boss withheld his salary and was forced out to move out of his rented home after failing to pay the rent.
"He even told me that he only had RM10 left in his bank account and was considering to borrow money from loan sharks to get by," he said.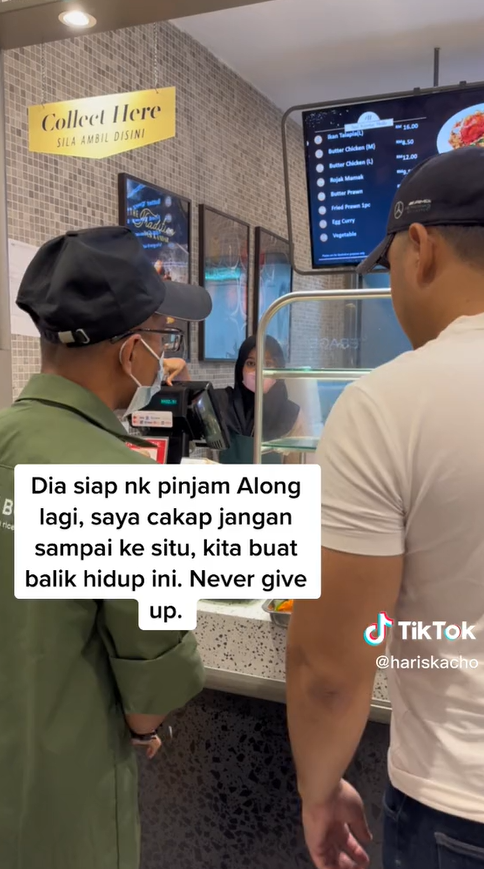 Moved with compassion over his plight, Abdul Haris gave the man some money and wished him well.
"I pray that God will help him get through and that he will find a job soon."
Watch the clip here:
Praise from netizens
Many netizens praised Haris' gesture of kindness and agreed that those who ask for food rather than money are truly in need.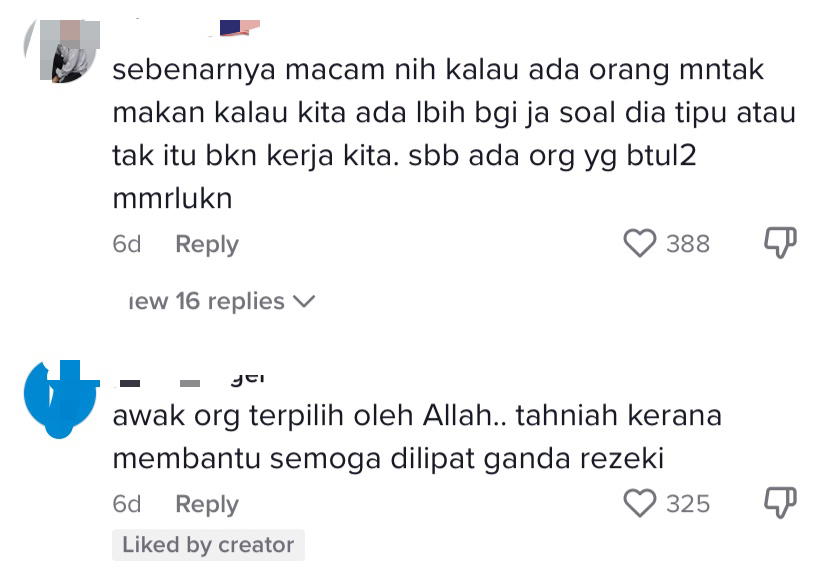 ---
---
---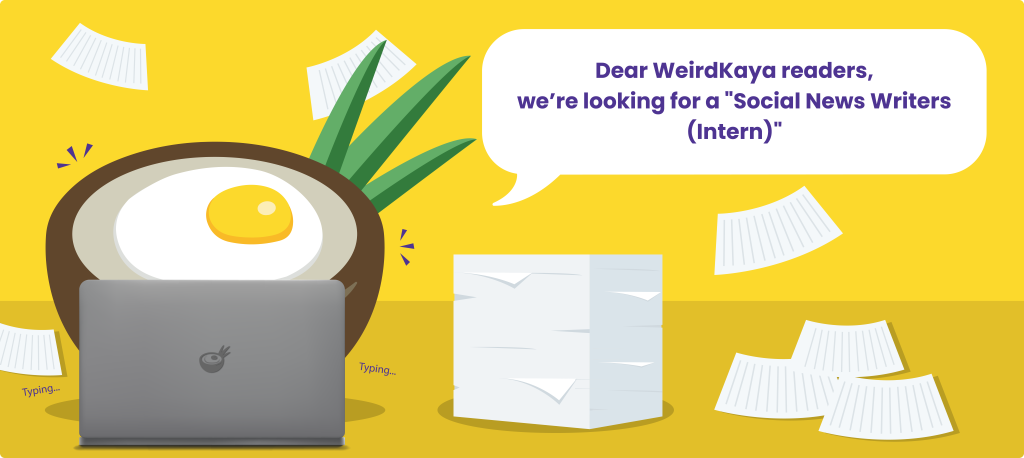 ---