JOHOR BAHRU – Whoever would've thought that the departed would need to be vaccinated too?
A prayer paraphernalia shop in Johor Bahru is now offering handmade 'hell COVID-19 vaccines' for spirits in the afterlife.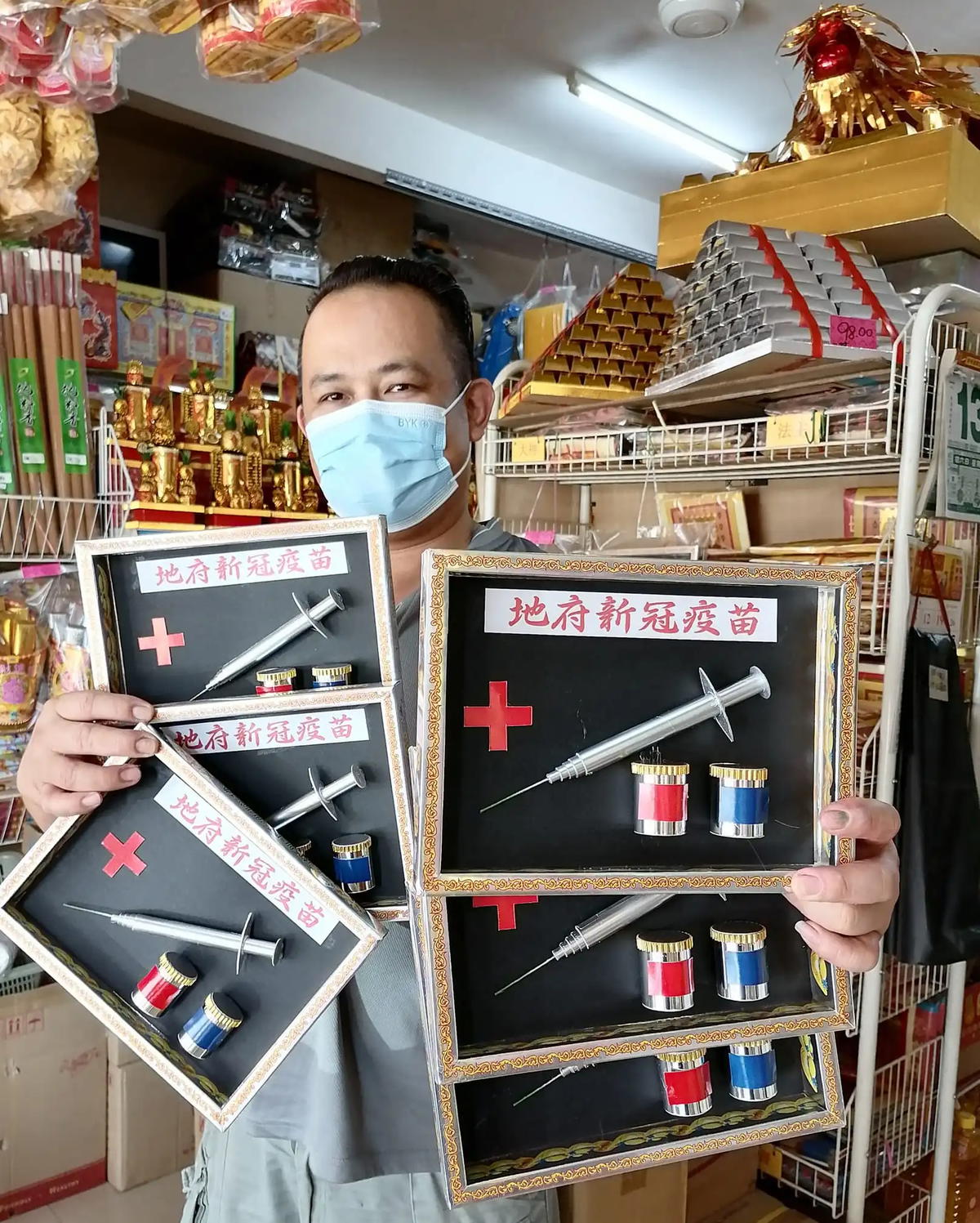 Owner Raymond Shieh said the idea came to him after seeing many Malaysians losing their loved ones during the pandemic.
"Many customers encouraged me to produce paper vaccines as they wished to give them as offerings to deceased family members and wandering spirits," he told The Star.
He added that he also wanted to fulfil the wishes of customers whose deceased family members never had the vaccine before passing on.
Overwhelming response
After spending two days designing and producing the 'hell COVID-19 vaccine', Raymond proceeded to share it on social media and the response has been nothing short of overwhelming.
Each vaccine is priced at RM30, with different options available upon request.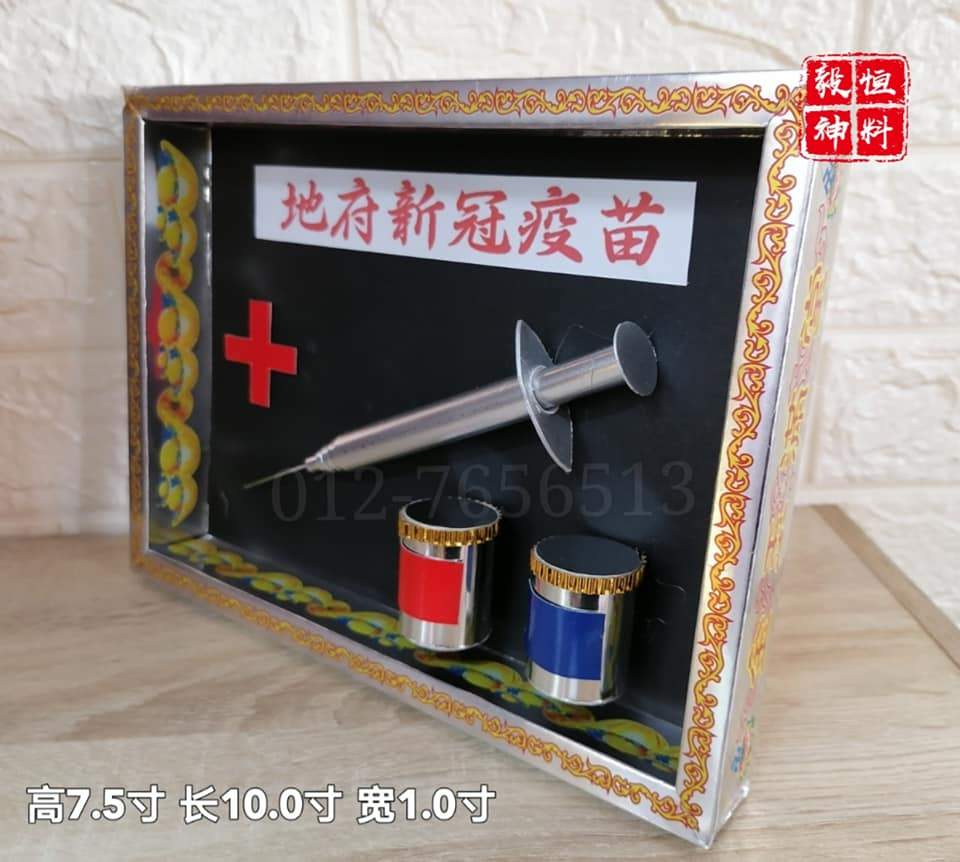 Raymond told the English daily that he previously worked as a graphic designer in Singapore back in 2014, but decided to quit his job and kick start his prayer paraphernalia business in the same year.
Hungry Ghost Festival
In Chinese culture, the fifteenth day of the seventh month in the lunar calendar is called "Ghost Day".
Throughout the month, ghosts and spirits are released from the lower realm and roam freely among the living.
It is also during this time where many would burn paper-made products and joss sticks to pay tribute to deceased family members.
The terms "Good Brothers" (好兄弟) and "Good Sisters"(好姐妹) are also commonly used to refer to lost souls instead of "ghosts" in order to avoid offending them.
This year's Hungry Ghost Festival falls on August 22, so don't say we didn't warn you!
Related:
Cover Images via FB/@Yeehen
Author: Raymond Chen
Proofreader: Sarah Yeoh