DAMANSARA – A man who was filmed sobbing uncontrollably at the cemetery has made rounds on Twitter and broken the hearts of netizens.
In a Tweet that has since garnered 58.9k likes, Ayien shared a clip of him mourning at one of his family members' grave.
Another person who was in full PPE quietly comforted Ayien by patting him gently on the back.
My beloved mother passed away on July 29, while my brother left me on August 1. I've also recieved news that my sister is currently in a coma.

Please pray for her to wake up soon. I've no strength left."
Netizens were saddened by Ayien's plight, with many leaving messages of encouragement in the comment section.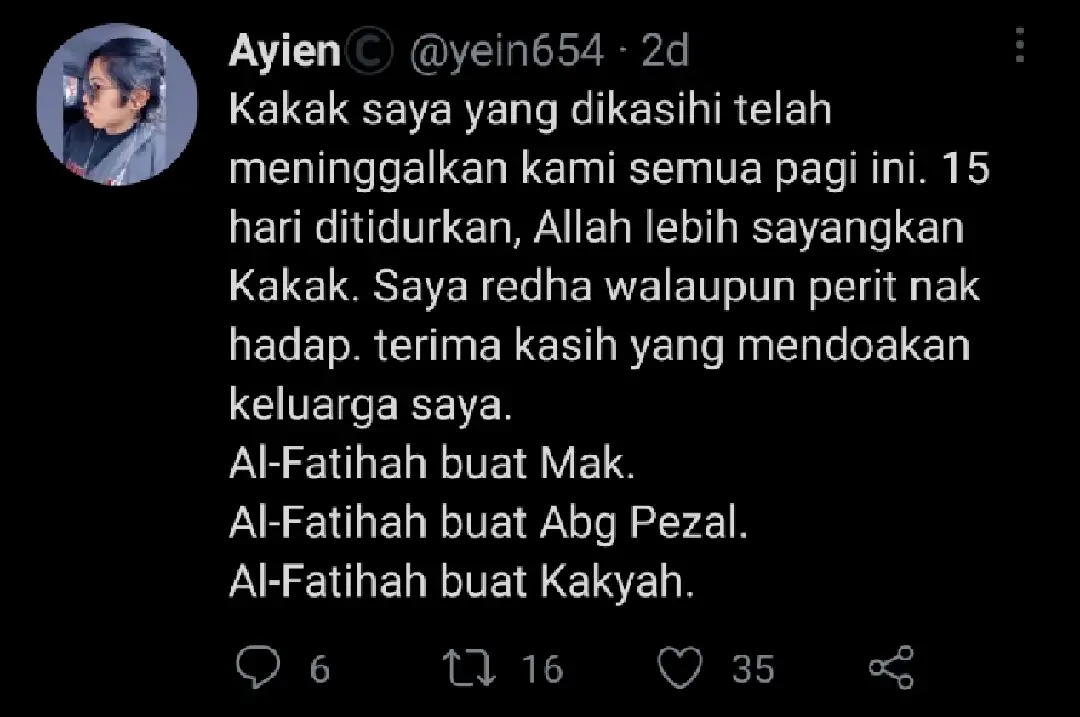 On Monday (August 9), Ayien posted another Tweet announcing his sister's demise after spending 15 days in a comatose state. He also thanked those who had prayed for him.
WeirdKaya would like to extend our condolences to Ayien and his family. Let's continue to stay safe and stay home to protect our loved ones.
Cover Images via Twitter @yein654

Proofreader: Sarah Yeoh