JOHOR BAHRU – Local influencers Bryan Wee and Deacon Chai became the uproar of town after posting pictures of themselves dressed in women's clothing and posing lewdly in front of the Bukit Serene Palace.
The duo, who frequently cross dress during their livestreams, uploaded a total of six pictures on Facebook yesterday (Feb 17).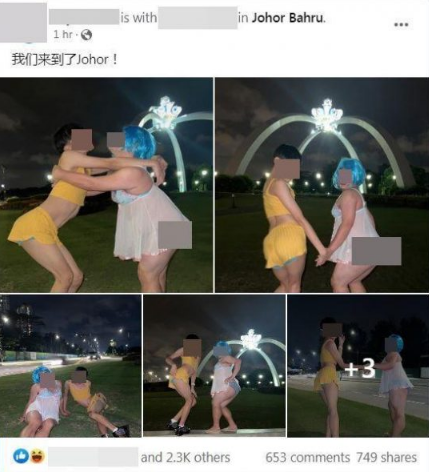 In the pictures, Bryan was dressed in a yellow sleeveless crop top, hot pants, and blue underwear while Deacon opted for a short white dress and blue triangle briefs.
They were also seen pretending to kiss each other while showing off their bottoms and underwear for all to see in the photos.
To top things off, they even uploaded a 10-second video of them screaming "We've reached Johor" and moaning "I love you" suggestively to one another.
'A disgrace'
Unsurprisingly, the post earned the ire of netizens, who slammed the influencers for being disrespectful towards the Johor royal family.
They also tagged the official Facebook page of Johor Sultan Ibrahim Iskandar, the Johor royalty fan club, and PDRM and urged them to arrest the duo.
Although the post was later removed, screenshots of the offensive photos continued to circulate online and was reposted by netizens.
Many were disgusted by Bryan and Deacon's antics and called them 'brain dead', 'online trash', and 'a disgrace to the Chinese community'.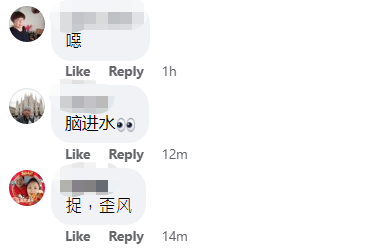 Following the huge public outcry, Johor Bahru South district police chief Raub Selamat told Oriental Daily that police had received a report over the post and have launched an investigation into the issue.