With the continued weakening of the Ringgit and the ongoing war in Ukraine, inflation is starting to bite Malaysians really hard as reflected in the soaring prices of almost anything and everything.
A netizen recently took to a Facebook to share how he was charged almost RM60 in for two bowls of shaved ice, much to his despair.
According to the post, he had ordered a Mango Snowfetti for RM35.80 and a Sesame Supreme for RM18.30, which amounted to RM58.10, which was inclusive of taxes and additional charges.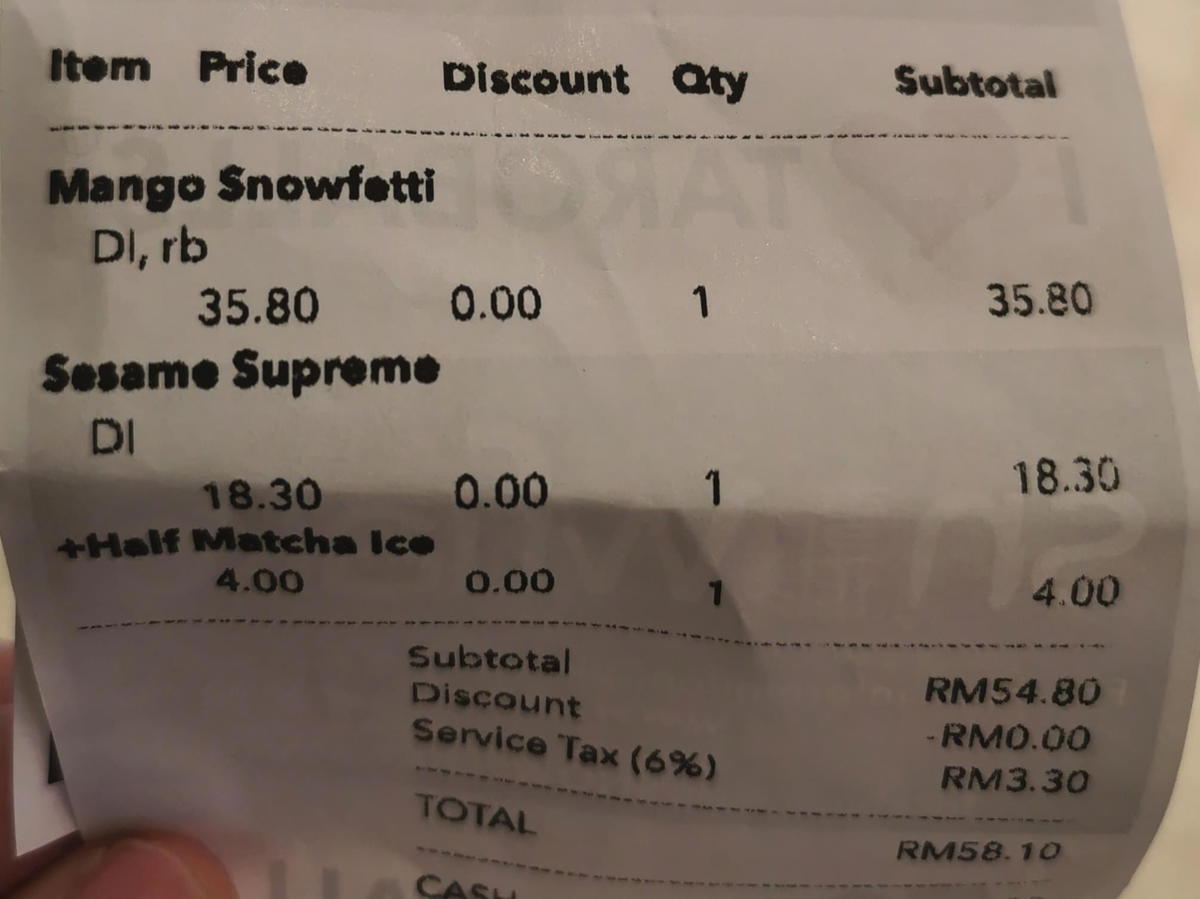 Two bowls of shaved ice have almost cost me RM60, unlike when it was only a few bucks back in the day.
"I also thought that they would give me more mango cubes but it turned out to only be a few pieces in the end," he wrote before sarcastically thanking the shop for their "generosity".
At the end of the post, the netizen jokingly said that it wasn't the shop's fault in setting the price but that it was due to his own financial inadequacies.
Wait for me to earn more money and we'll see each other again one day.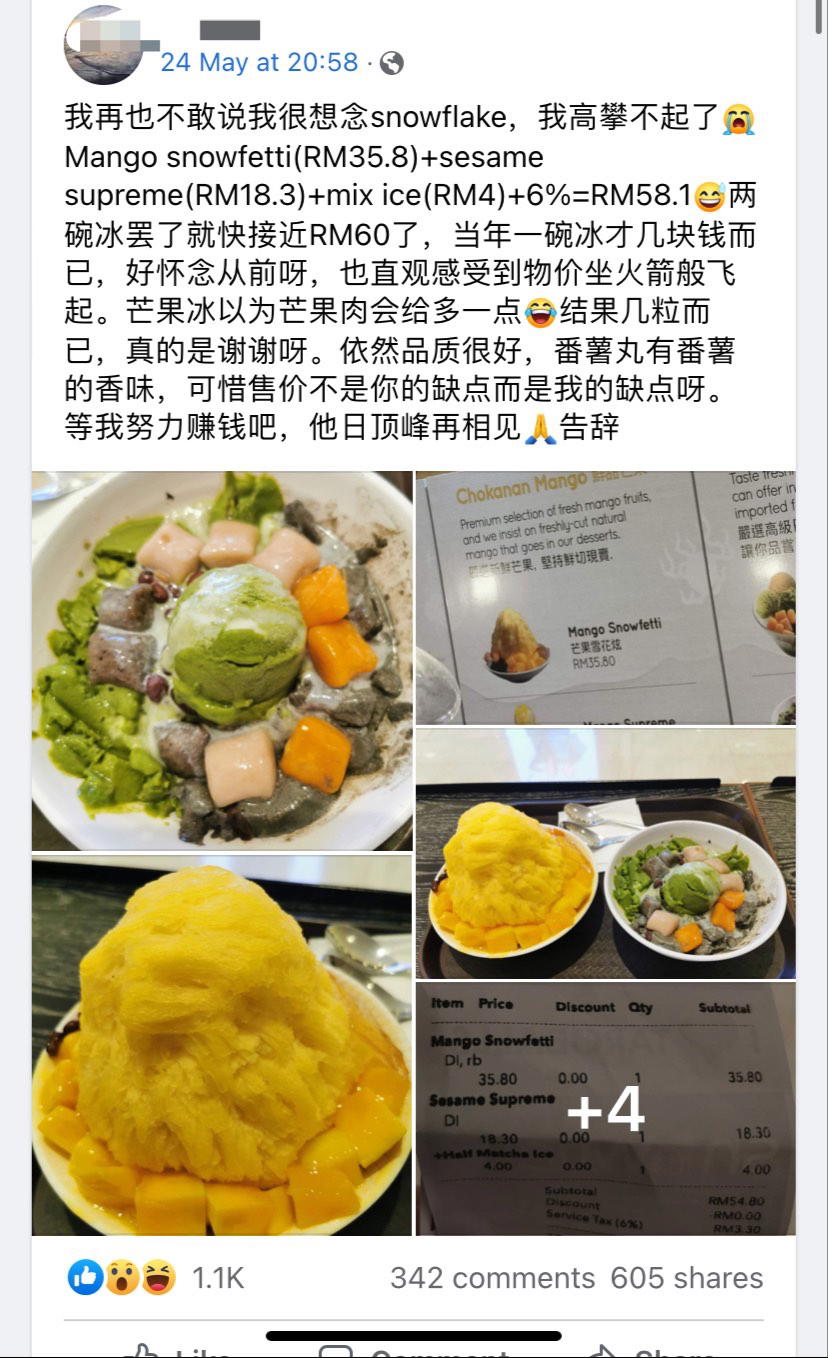 Are you for real?
The post has since attracted online attention, where many netizens were left shocked to see how expensive shaved ice desserts had become.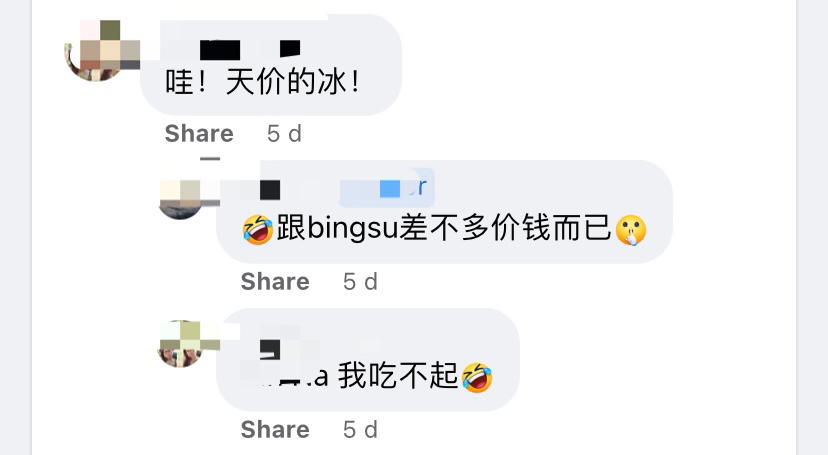 The OP also shared a photo of a receipt to show the price of the desserts which were only RM5.50 11 years ago.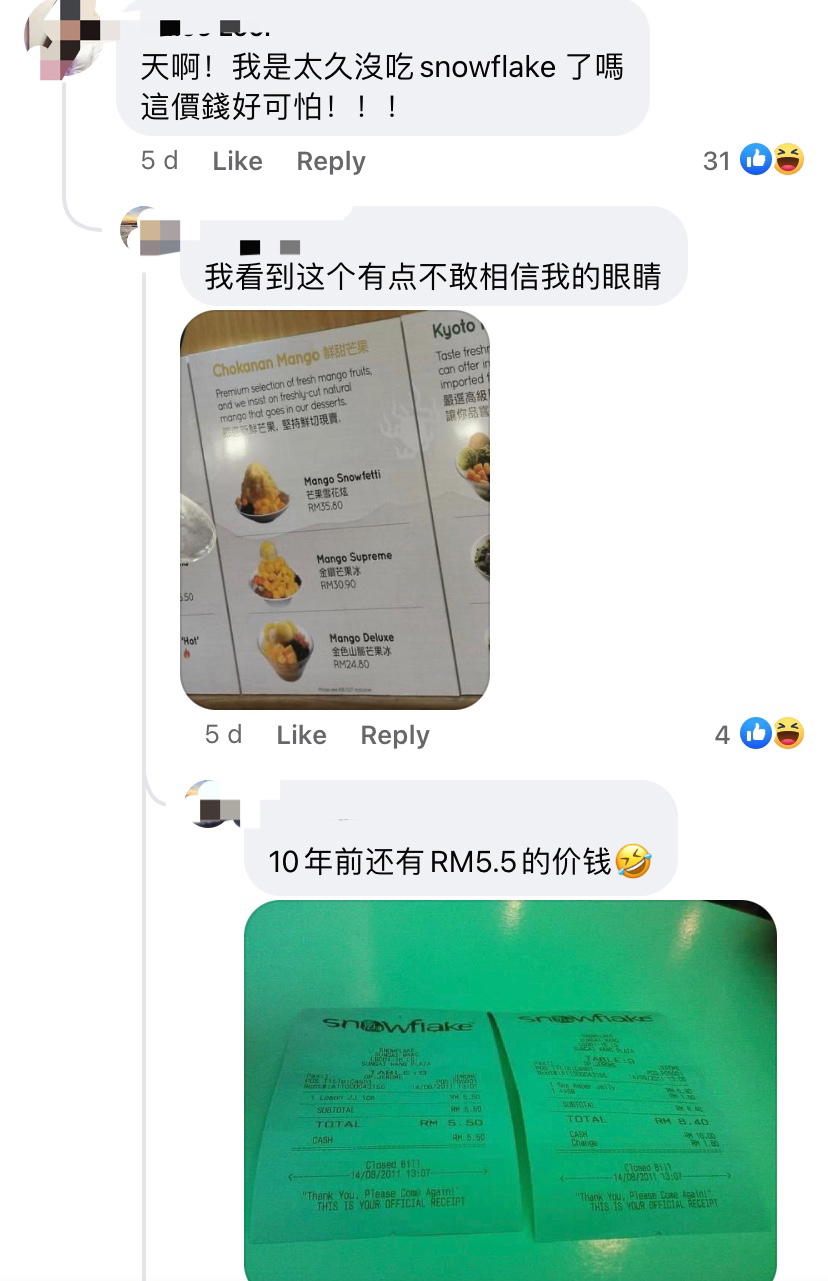 What are some other luxuries that you've witnessed a sharp price hike? Let us know in the comments!