A man in Indonesia was caught on film switching the donation QR code with one directing donors to his own personal account.
The incident was first brought to light in a tweet by a user named @zoelfick, where the clip has garnered 1.4 million views so far.
Man switches donation QR code at mosque
In the clip, the man is seen pasting several QR codes which he had taken out from his breast pocket on the donation boxes.
He was also seen looking around to ensure no one else was around replacing more QR codes.
According to Antara News, the incident took place at the Nurul Iman Blok M Square Mosque located in South Jakarta, Indonesia last Thursday (Apr 6).
Additionally, it also reported that the man had done the same at another mosque called Nurullah Kalibata City Mosque in Kalibata City, South Jakarta.
Crime not detected until 30 mins later
According to the video's timestamp, the man carried out his deceitful tactic at around 10.37 Indonesian time, where it wasn't discovered until 30 minutes had passed.
Nurul Iman Blok M Square Mosque committee secretary Habibi Katin told Antara News that suspicion arose when they realised that QR codes starting appearing on the donation boxes out of nowhere.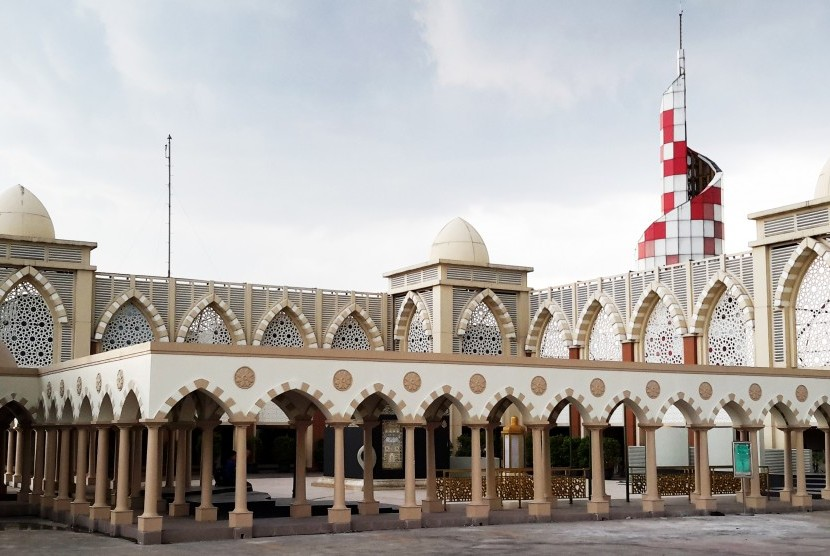 He added that the QR codes have been replaced with new ones after they saw the CCTV footage.
Man arrested by police
The man who pasted the fraudulent QR codes was later arrested in Kebayoran Lama by the South Jakarta Metro Police on Tuesday (Apr 11). However, his intentions for carrying out the act remains unknown.
So far, police have identified one victim who fell prey to the fake QR code at a mosque in Kebayoran Lama and urged those who have been scammed to step forward as well.
According to South Jakarta Metro Police chief Irwandhy Idrus, this tactic isn't new for scammers, given the fact that similar instances have taken place at multiple mosques across Jakarta.
He also reminded donors to always check the QR code's details before transferring the money.
Watch how the man carried out the scam here:
QR Code kotak amal masjid pun jadi sasaran, diganti dgn code milik pribadi.

Semakin canggih saja cara maling beraksi. Syukurnya terekam CCTV. pic.twitter.com/xeJbgJdTCz

— Zulfikar Akbar (@zoelfick) April 10, 2023
READ ALSO: