KUALA LUMPUR – Two drivers and their passengers escaped death by the skin of their teeth after a giant tree fell on top of their vehicles while they were waiting at the traffic light near a mosque at Jalan 2/27A, Wangsa Maju.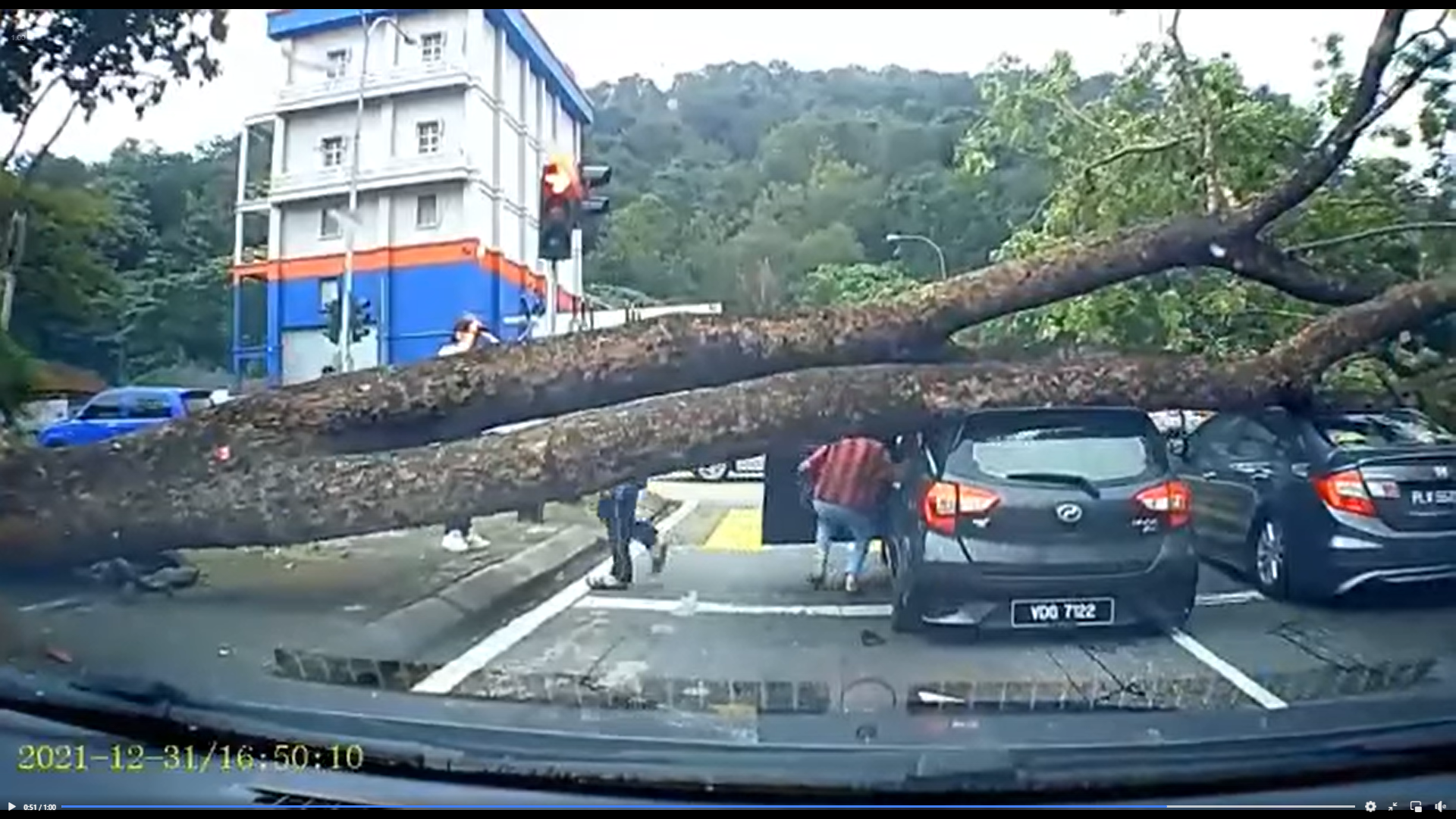 The heart-stopping clip, which was captured by a dashcam belonging to the car behind them, showed the tree descending upon the Myvi and Honda Civic as shocked passersby looked on.
Several passengers in the Myvi were later seen scrambling out of the car but appear to be unscathed.
A spokesperson for the Kuala Lumpur Fire and Rescue Department's (JBPM) Operations Center said they received an emergency call regarding the incident at 4.45 pm.
"The Wangsa Maju Fire and Rescue Station (BBP) then dispatched eight personnel and two vehicles to the scene.
"When we arrived, we saw that a tree had fallen and hit both cars, causing them to be severely damaged," the spokesperson said.
There were also no injuries reported as a result of the incident.