It's common to hear Malaysians lament their pay and believe it's unfair when they see folks in their neighbouring country making significantly more money for doing the same job.
A viral photo shows two vacancy banners of Malaysia and Singapore respectively by the same fast food chain hiring the same job roles but in different currencies.
The huge pay gap shocks netizens despite the roles sought out being identical for both outlets, including managerial roles, full-time workers, and part-time employees.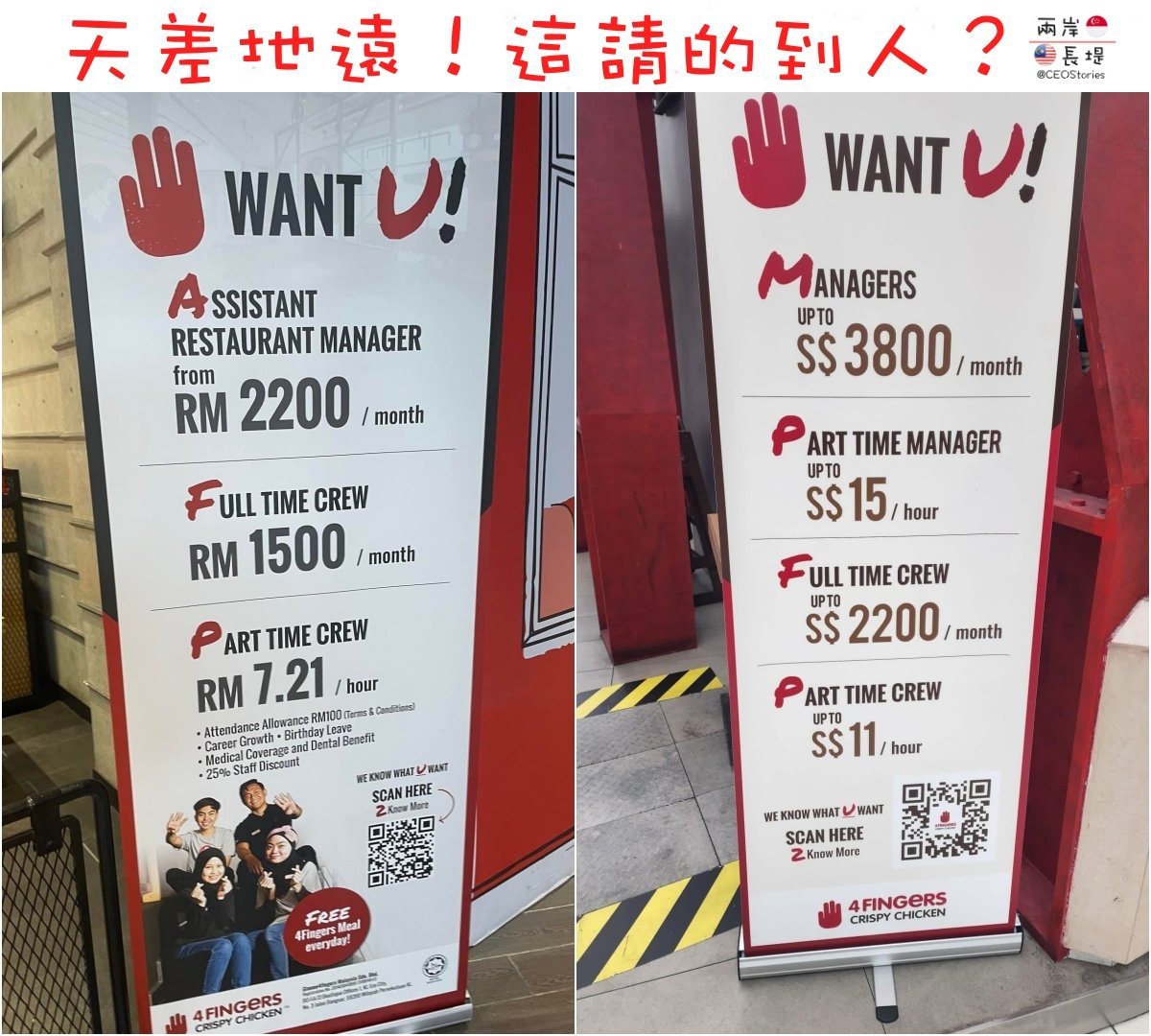 The image depicts that in Malaysia:
Assistant restaurant manager earns: RM2,200 per month
Full-time crew earns: RM1,500 per month
Part-time crew earns: RM7.21 per hour
Whereas in Singapore:
Full-time manager earns: $3,800SGD (RM12,116.70) per month
Part-time assistant manager earns: $15SGD (Rm47.83) per hour
Full-time crew earns: $2,000SGD (RM6,377.21) per month
Part-time crew earns: $11SGD (RM35.07) per hour
"Singapore I'm coming"
Entice by the high pay, some netizens said they would rather go to Singapore to work.

While some believe that it is unfair to compare them in this way because one displays the minimum amount the company is willing to provide and the other shows the maximum amount.

"Different pressure, different expectation."

While some argue that the grass is not always greener on the other side, given that the living expenses are higher in Singapore.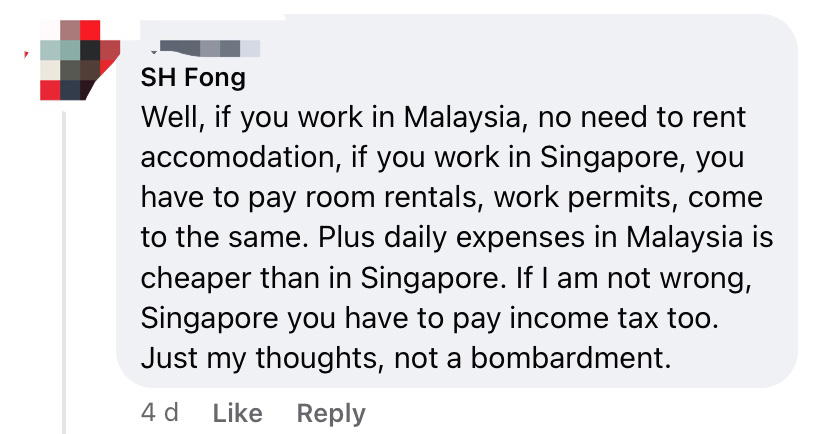 Cover images via easywandertravel and Facebook/ 新加坡华人网
---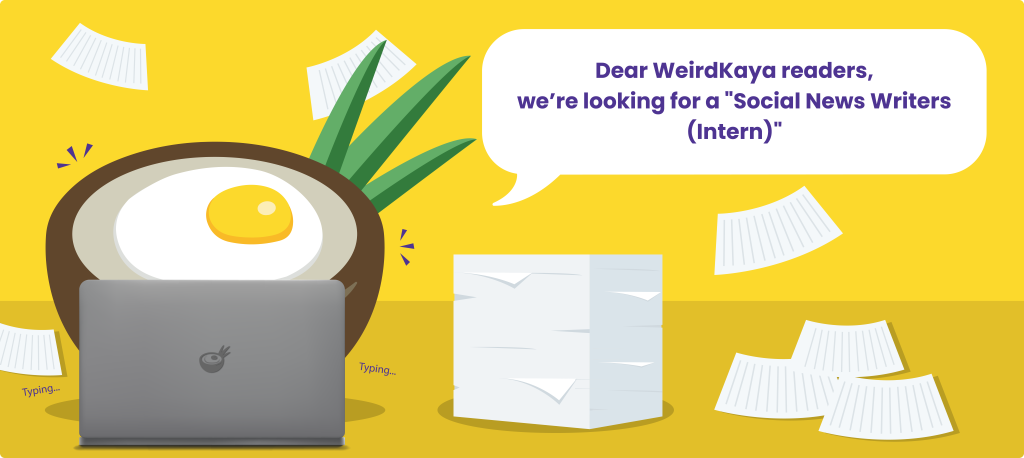 ---