On August 7, the Malaysian contingent bagged all three gold medals at the eFootball and Dota 2 event during the Commonwealth Esports Championships, bringing much pride and glory to the country.
Among these teams was an all-female Dota 2 team named Grills Gaming, where it consisted of Stephanie "Auroraa" Lim, Nadrah "Nada" Saufi, Wong "HG" Wei Sian, Bette "iStarx" Chia dan Tan "Shizuma" Lyn Xhin.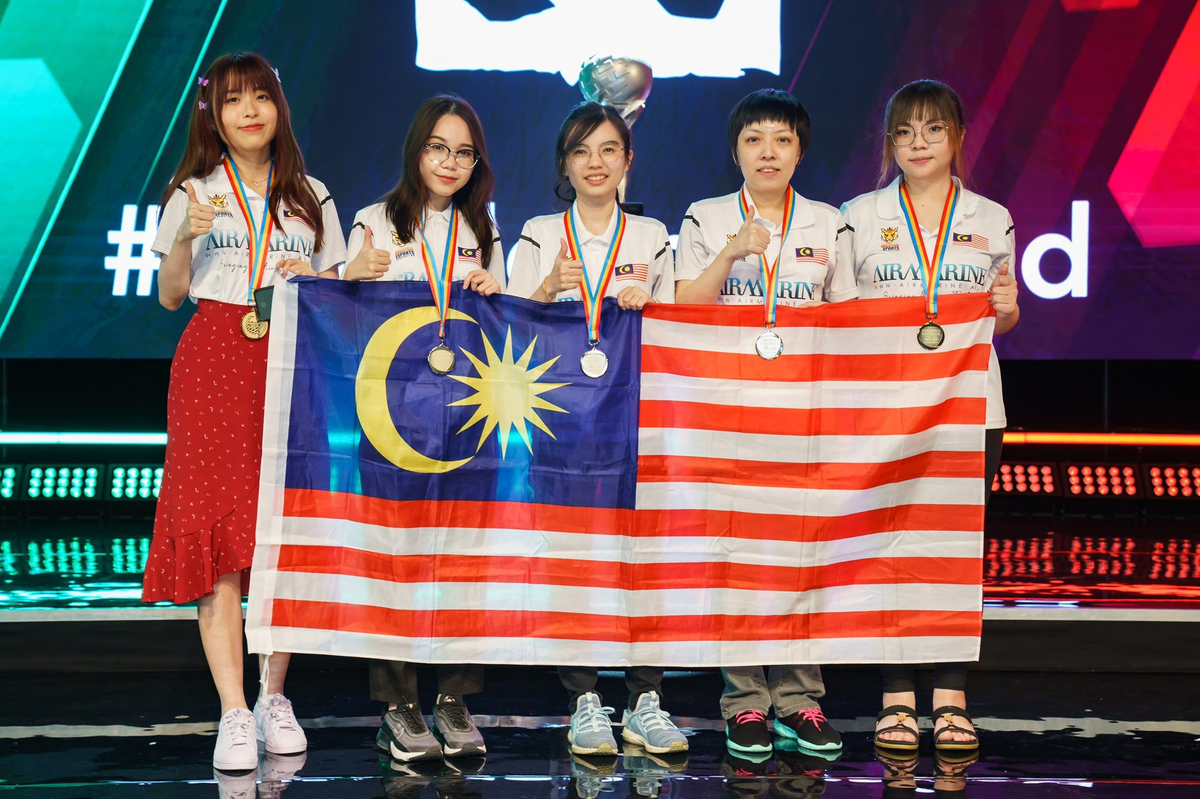 WeirdKaya had the opportunity to catch up with one of the members, Bette "iStarx" Chia, to talk about her journey as a Dota 2 player and eventual triumph at the Commonwealth Games.
Congratulations on the team's historic win at the Dota 2 event at the Commonwealth Games! Can you tell us a little bit about yourself?
Hi! My name is Bette Chia and my in-game handle is "iStarx". I'm also a Malaysian (obviously) who comes from Klang, Selangor.
How long have you played Dota and who was the person(s) who inspired you to venture into it full time?
I've been playing Dota 2 for about 10 years or so and was first introduced to the game by my younger brother. Back then, we only had one computer and had to take turns using it, so usually I would stand beside him and wait for him to finish.
One day while I was watching him play Warcraft 3 (which later served as the basis for Dota 2), I asked him what this game was and why it was so fun. At a time where online games such as Maple Story was the trend, I thought that it wouldn't hurt to learn how to play one more game and asked him to teach me, which he readily agreed.
I also told him to introduce me to "pretty" female heroes, which was why I started off on Lina. (laughs)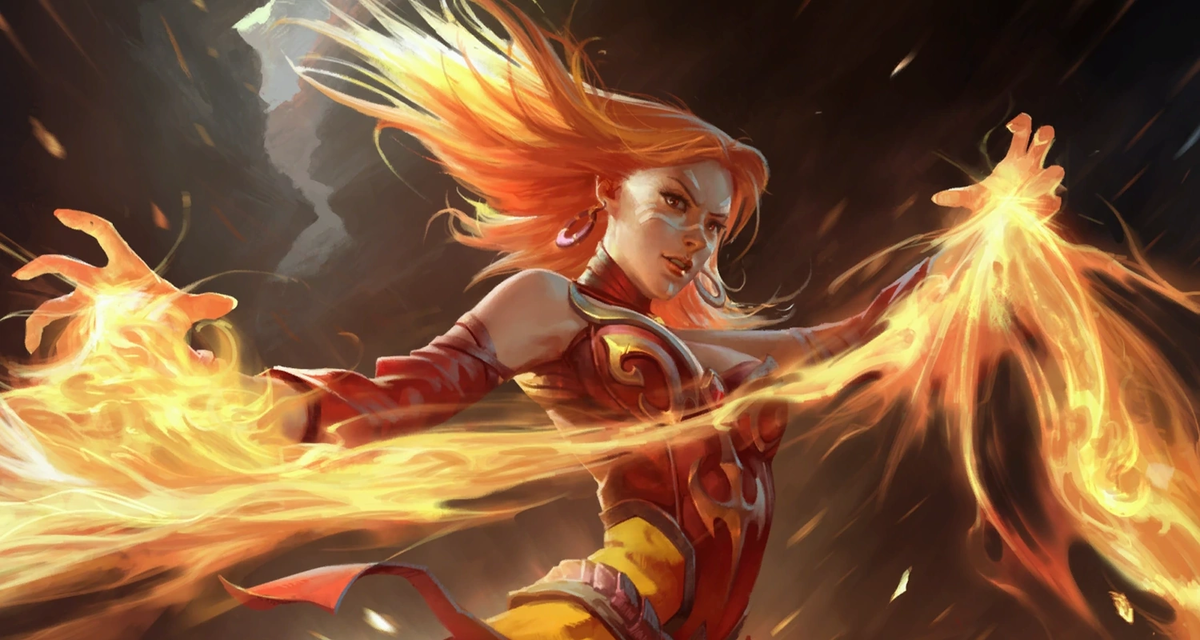 In Dota, there are a total of five different roles where each team member is expected to take up. What position do you play and what are your signature heroes?
When I first started, I didn't know much about roles because back in Dota 1, anyone just played whatever (role) they wanted. As I slowly began to spend more time on the game, I found myself playing mid a lot with heroes such as Queen of Pain, Mirana, and Invoker…you know, the basic.
But over the years, my friends told me that I should focus on one role because it's quite hard to master both roles. I then decided to try out the carry role, which I later found to fit my farm-heavy playstyle.
As for my signature heroes, I'd say that it's Medusa and Templar Assassin, but I try to play meta heroes such as Bristleback, Lone Druid, or Alchemist because they're very strong heroes right now.
What was your parents' response when you told them that you wanted to be a full-time gamer?
I actually didn't tell them about me wanting to play Dota full-time upfront. When I started spending more time playing the game while I was in high school, my parents really didn't like it and would always ask me, "Have you studied for your exams?" or "When are your exams?"
Sometimes, I would lose track of time and play until 7, 8pm before I go "Oh sh*t, I have to eat dinner". Although you could leave the game without losing match making rating (MMR) points back in Dota 1, I'd continue playing until my parents would get mad and demand that I have my dinner immediately. Looking back, I think it was a form of addiction.
At times, my parents would also disconnect the Internet because it's near the dinner table so it's easy for them to do so. Other times they would walk into my room and switch off the air-cond, lights, or fan when I play past 11pm. But I'd still continue playing, occasionally in the dark, so that they won't know that I'm still at it.
How about your school mates? Were they interested in your hobby as well?
For those who came from the last few classes, they got very excited when they heard about me playing Dota and wanted to join in as well. But I always told myself not to spend too much time with them as it may affect my studies.
On the other hand, those from the classes in front never asked me about it and found me weird. I tried not to let it affect me but as I grew older, I began to realise that I didn't have much friends and became really sad over it.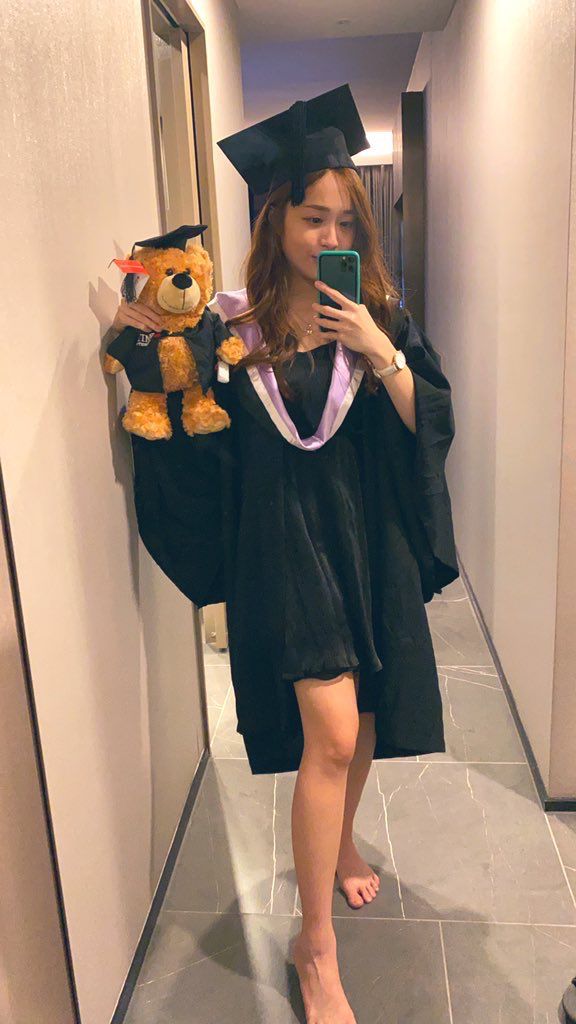 What did you do to try to overcome this "down period" in your life?
I'd often rant about me having no friends on WeChat and honestly back then, I didn't think that my loneliness was caused by my unwillingness to socialise with others more.
It wasn't until during my studies in Melbourne where I realised that I'd spent two years locking myself up in my room to play games instead of exploring the country. So during my third year, I limited myself to playing only two Dota games a week and started joining clubs and meeting new people, where I finally discovered what life and friends was like.
Who do you see as your biggest mentor in the game?
When I first started out, I got a lot of hate over my playstyle and I didn't know what did I do wrongly, causing me to slip into depression.
Thankfully, a fellow player and a good friend of mine called Yap "xNova" Jian Wei began pointing out to me the intricate workings of Dota 2 and how I should play the game. He always used to jokingly say that I never used my brain to play, which I think is true because up until that point, I had played thousands of games without putting much thought to it and only did so because I found it fun.
Aside from "xNova", another person who helped me improve my gameplay would be my coach, whom I play with on a regular basis and would point out my mistakes in-game.
Let's talk about your team, Grills Gaming. How was it formed and what were the challenges it faced en route to the Commonwealth Games?
The team was formed back in 2017 when I started playing competitively because at the time, there were many Malaysian female teams popping out of nowhere and garnering public interest.
I was invited to join the team for an all-female tournament by "Auroraa" and "HG", but there was plenty of drama throughout due to tensions and a lack of chemistry. Despite of this, we won first place and started getting tons of interviews, sponsors, and articles being written about the team.
Unfortunately, one of the key members decided to quit the team (Bette declined to reveal names), which really damaged the team's morale. However, we eventually learnt to let this incident go and went on with our lives.
When the Commonwealth Games rolled around, my manager messaged me and "HG" and asked whether we wanted to join and be able to form a Malaysian team for the tournament.
As it is with most female teams, there's bound to be drama taking place and it was no different for Grills Gaming. The team also had to scramble for players as the qualifiers loomed as certain players were removed from the team due to poor playstyle and we struggled with language barriers as well.
Despite the odds, we still managed to work together rather well and eventually became champions at the Commonwealth Games.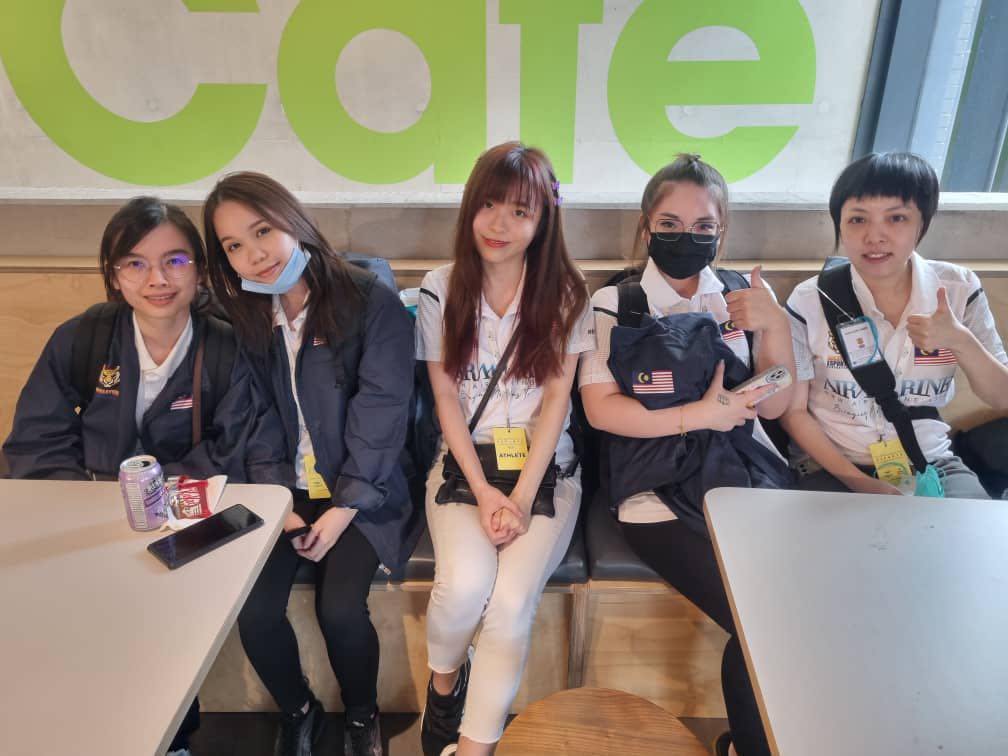 Does the team plan to stick together in the long-run following their win?
To be honest, I'm not so sure about this as all of us are uncertain over whether we will continue to play competitively. But we're still hoping that things will work out.
Esports, in general, has long been seen as a man's world despite women slowly coming into the fray. Why do you think that is the case?
In my opinion, most girls don't have the opportunity to present themselves, which is why I think the Commonwealth Games was a very good stepping stone.
Unlike other games like Valorant and CS:GO, girls don't really spend many hours practicing compared to their male counterparts, where they play for maybe 1-2 hours before doing something else.
Sexism has also played a role in discouraging females from participating in the e-sports industry, and this is especially worse for those who play as cores such as "Auroraa" and myself as most guys don't like the idea of seeing girls taking up this role and think they are more suited to play as supports.
Having experienced sexism myself, I used to cry a lot after games but over the years, I've gotten mentally stronger and would even flame my detractors in the chat as muting myself wouldn't give me the satisfaction of "biting back" at them.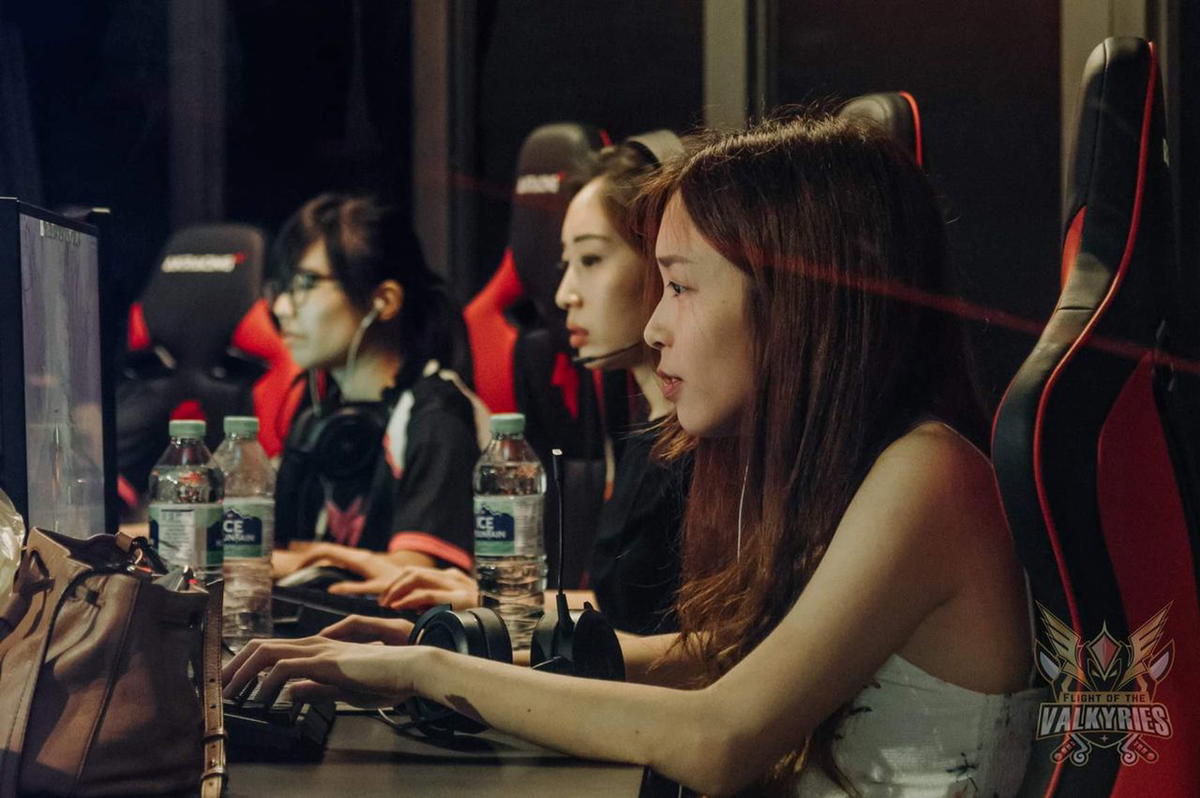 What advice would you give to those who are looking to be a full-time gamer/streamer?
To be honest, I don't even know why people watch me play or stream. (laughs) But I think people watch me because I have a rather feisty personality. So I do believe that forming your own personality online is quite important.
If you plan to be a streamer, you must have a webcam, be it of a good or lousy quality. If I were to choose between two streamers playing Dota, I'd definitely go for the one that has a webcam because people just want to see something. Doesn't matter if you're a guy/girl, people just want to see someone moving so that they feel they're interacting with someone in real life.
*Parts of the interview have been edited for clarity.
Special thanks to Bette "iStarx" Chia for allowing us to interview her for this story and be sure to check out Grills Gaming on Facebook!
Read also:
Cover image via Bette "iStarx" Chia & Twitter/Team Malaysia