In the bustling urban sprawl of Klang Valley, finding a plate of noodles that delivers robust flavour, quality, and affordability can seem like searching for a needle in a haystack. However, hidden amidst the streets of Ampang lies a culinary gem that checks all the boxes – HoLiao Noodles 优麵小铺(贰铺).
Sitting at a quaint corner in Ampang, HoLiao Noodles 优麵小铺(贰铺) might seem like just another nondescript restaurant at first glance.
But don't be fooled by its humble exterior; this joint's got serious noodle game.
The moment you step in, the bustling vibe of a traditional noodle house envelopes you. Indoor seating is aplenty, so no nerve-wracking queue time, especially during non-peak hours.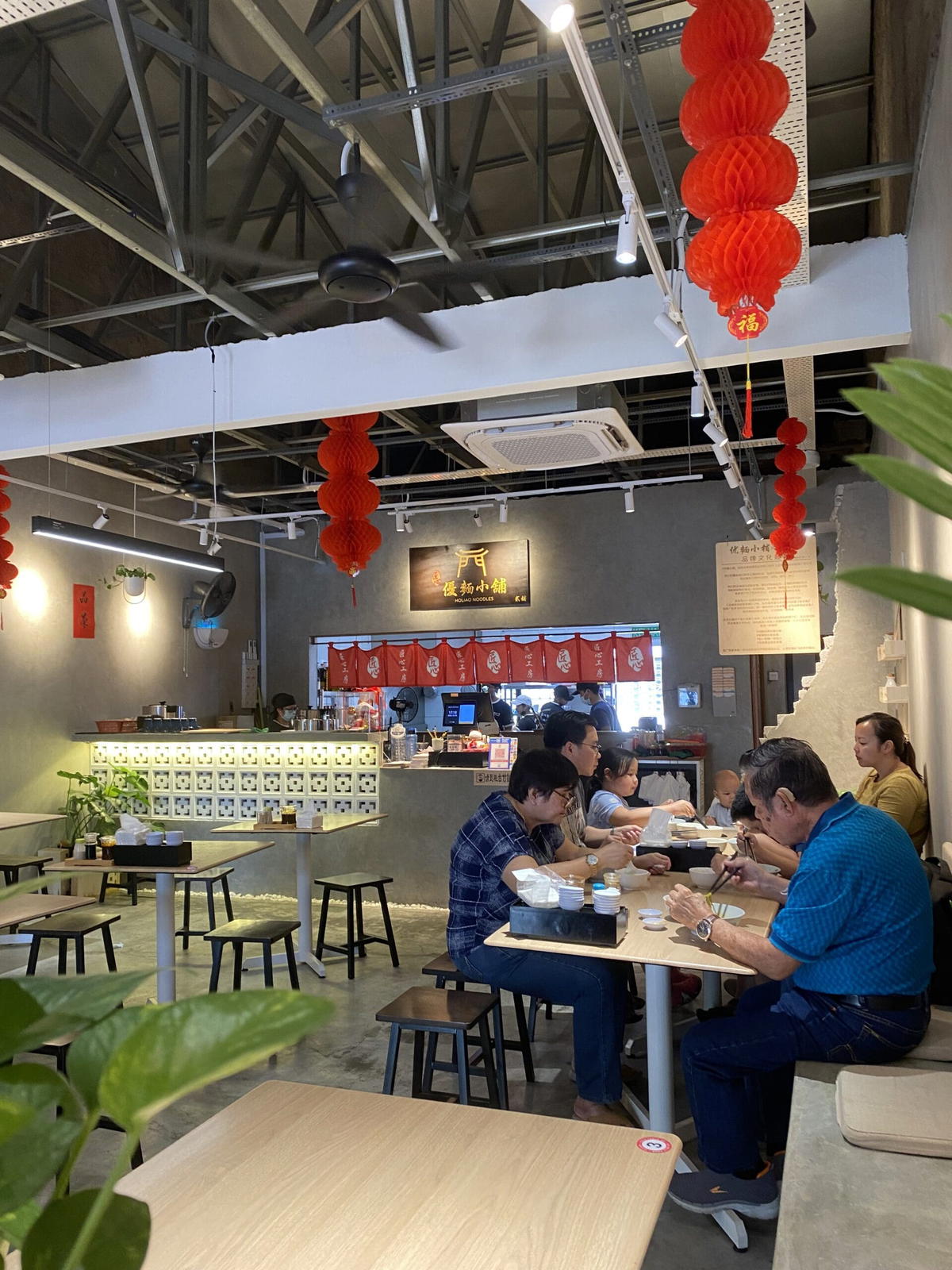 However, according to some Google reviews, during peak hours, patrons may experience a queue outside and could wait for approximately 10 to 15 minutes.
And if you're driving, rejoice! There's ample parking space.
Seem simple, yet its taste is anything but
What keeps patrons (including me) coming back, is their RM6.50 noodle dish – a delectable blend of minced meat and pork lard.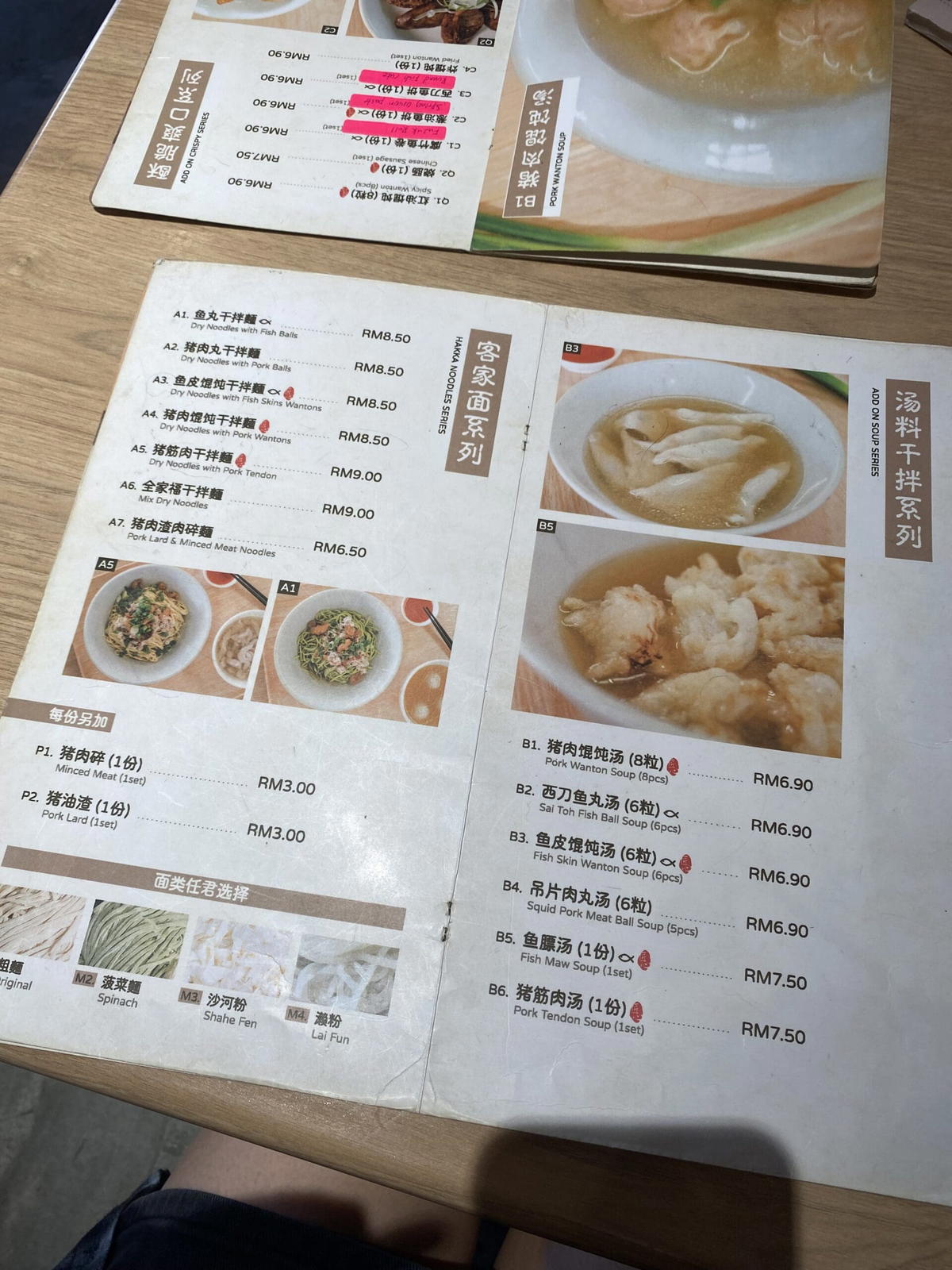 Cheap and cheerful, but there's no compromise on taste.
Though the portions may seem smaller than expected, they are surprisingly satisfying. The noodles, especially their spinach variant, are springy and full of texture. And the pork lard – it's crunchy, perfectly cooked, and not overly greasy.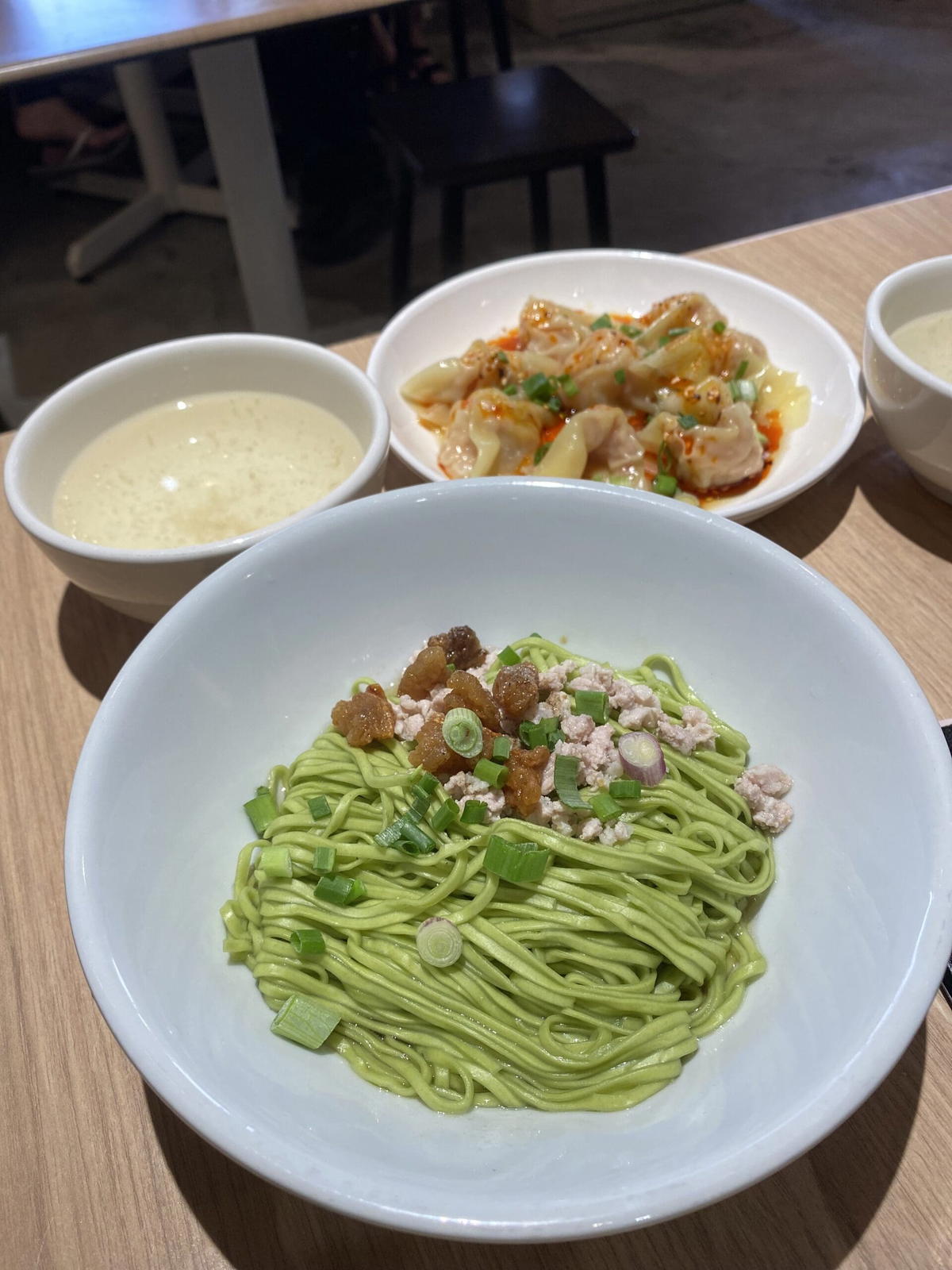 The noodles are practically begging to be smothered with their chilli oil, which by the way, sits invitingly on every table. The chilli oil really adds a delightful dimension of flavour – sweet and only slightly spicy – making it irresistible with every noodle bite. Go ahead and be generous with it, you'll thank me later.
Their soup is not to be overlooked, either. This isn't your typical ajinomoto-filled broth; it's a homemade soup that radiates a sweet, fresh meat flavour.
With a choice of four noodle types – original, spinach, shahe fen, lai fun – you're spoilt for choice.
Their spinach noodles come highly recommended, offering a unique twist to the typical noodle dish.
There's also a "crispy series" for those who crave that extra crunch like fish cake and wantons in their meal
I also ordered the RM6.90 spicy wanton and it is not bad. For just RM6.90, you'll get eight small pieces of delight.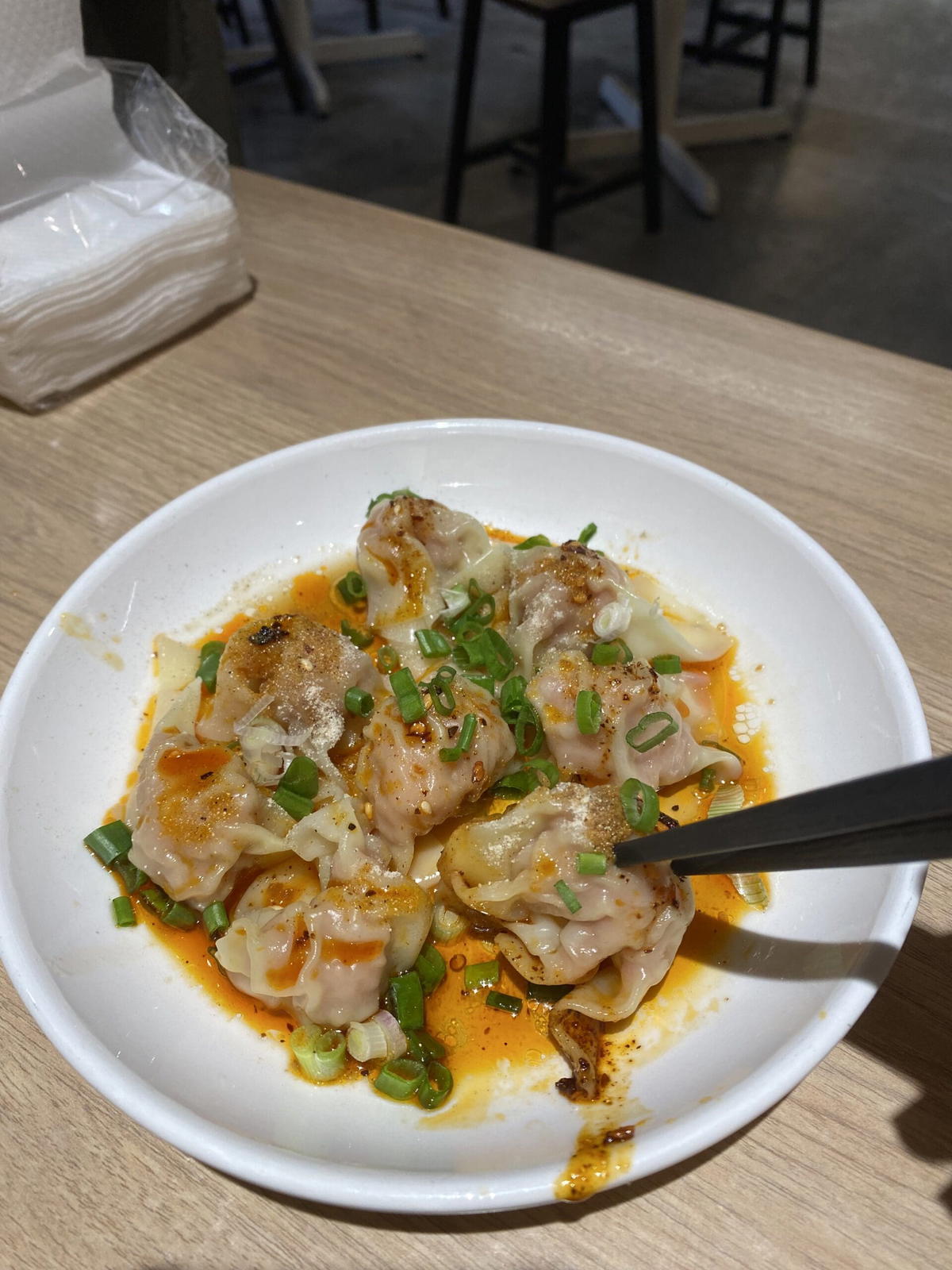 Noodles that cost not more than RM7
"Where else can I find a RM6.50 noodle dish that packs such a punch in the Klang Valley?"
But sadly, HoLiao Noodles currently operates only two branches – one in Pandan Indah and another in Salak Selatan. They're open from 9am to 8.30pm and 8am to 3pm, respectively.
While these branches may not cater to your late-night supper cravings, their exquisite offerings are well worth incorporating into your lunch or dinner plans.
It's my sincere hope that HoLiao Noodles expands, opening more branches across the city. :') That way, more of us can enjoy their culinary delights without having to trek all the way to Ampang.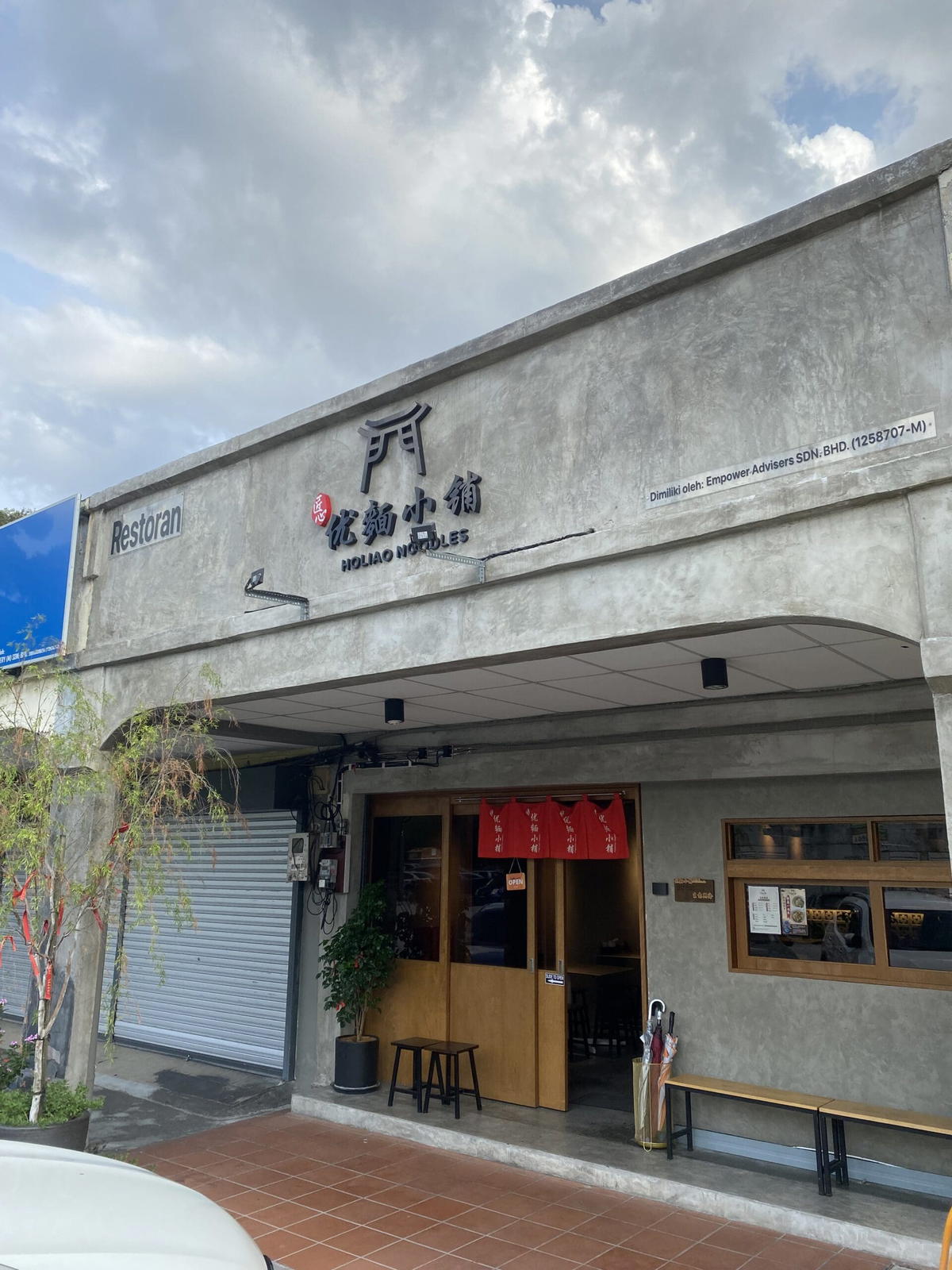 So, next time you're in Ampang, drop by HoLiao Noodles 优麵小铺(贰铺)@Pandan Indah. A stomach full of satisfaction awaits you.
---
---