TERMELOH– Whenever an ambulance is sighted on the road, the first thing drivers would do is to give way and not let precious minutes slip by.
However, a Hilux driver decided to break this cardinal rule in a now-viral video which has enraged Malaysians.
Hilux driver deaf to the wailing sirens
In the 1-minute clip believed to be captured by a fellow motorist, the Hilux driver refuses to budge despite the blaring sirens and flashing light deployed by the ambulance.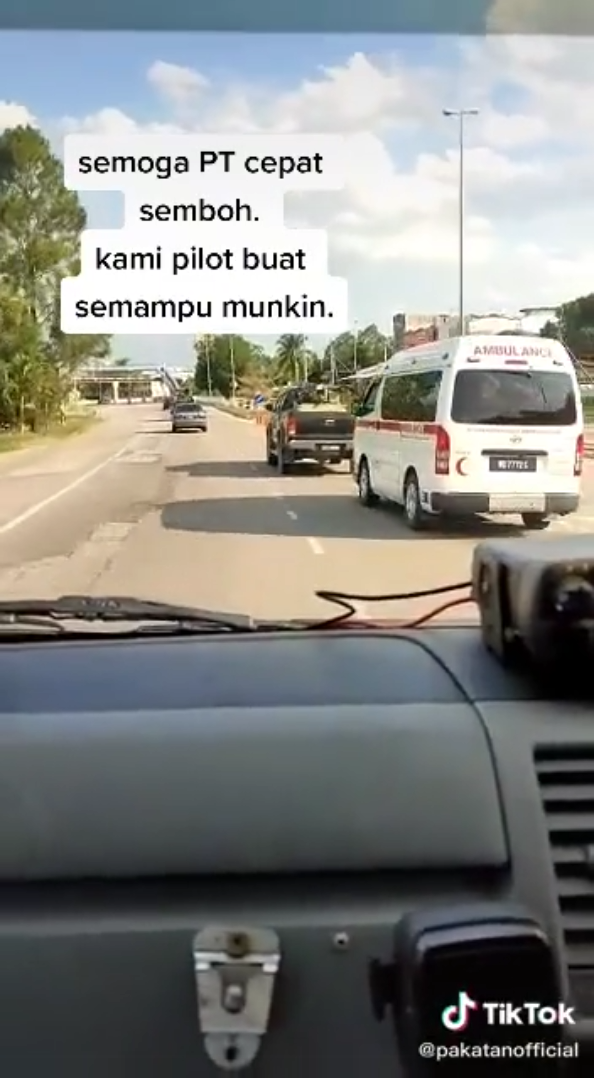 This then forced the other cars to move aside and slow down in order to create a pathway for the ambulance but it wasn't enough for it to pass through.
After a few frustrating minutes later, the ambulance finally managed to drive past the Hilux upon reaching a junction.
While the place and time of the incident remain a mystery, it is believed to have occurred at Temerloh, Pahang.
Naturally, netizens were enraged by the Hilux driver's inconsiderate behaviour.
Some tried thinking from the driver's perspective, saying that he/she might have impaired hearing which caused him/her to be unaware of the ambulance's siren.

Others were less forgiving, urging for stern action to be taken against the driver such as revoking his/her driving license.
What other infuriating instances have you experienced while on the road? Let us know!
Cover Images via Facebook/ Alam Roulan

Proofreader: Sarah Yeoh