SINGAPORE – China's hot pot chain Haidilao recently posted a recruitment notice with a monthly salary ranging from S$2,350 (approximately RM7,050) to S$3,500 (approximately RM15,000) on its Singapore branch's Facebook page.
According to the recruitment notice, positions such as waiters, food runners, dishwashers, and kitchen assistants are open for application.
---

---
It is worth noting that Haidilao's staff management is exceptional compared to other hot pot chains and their official data seem to back this up. According to their website, the turnover rate of Haidilao's front line staff is only about 10%, which is much lower than the national average.
Chinese scholars' journals also revealed that Haidilao has four main employee schemes that help achieve a low turnover rate, including providing incentives to employees, providing competitive salaries, showing workers that they are respected and valued, and practicing a comprehensive performance rewards system.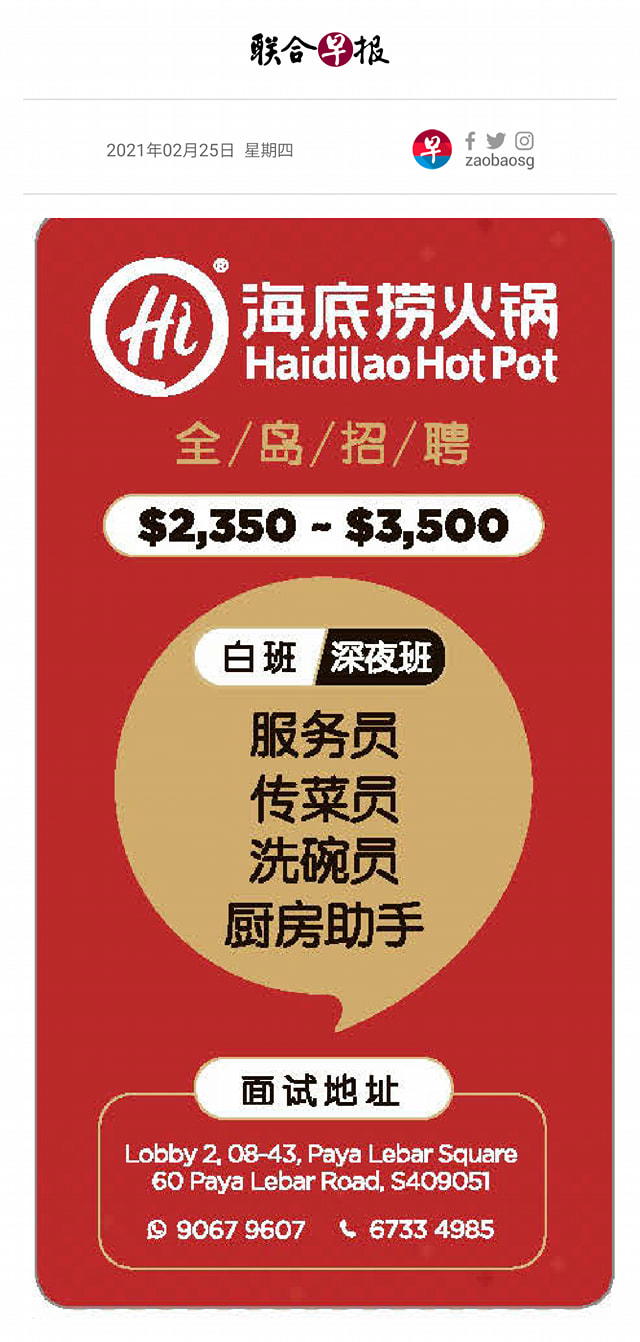 In other words, becoming an employee of Haidilao can provide you with a better career path compared to other restaurants.
In contrast, Haidilao Malaysia's recruitment notice offers a monthly salary starting from only RM2,100, a stark difference compared to its southern neighbour.
What do you think? Comment below and let us know!
Follow WeirdKaya on Twitter!
---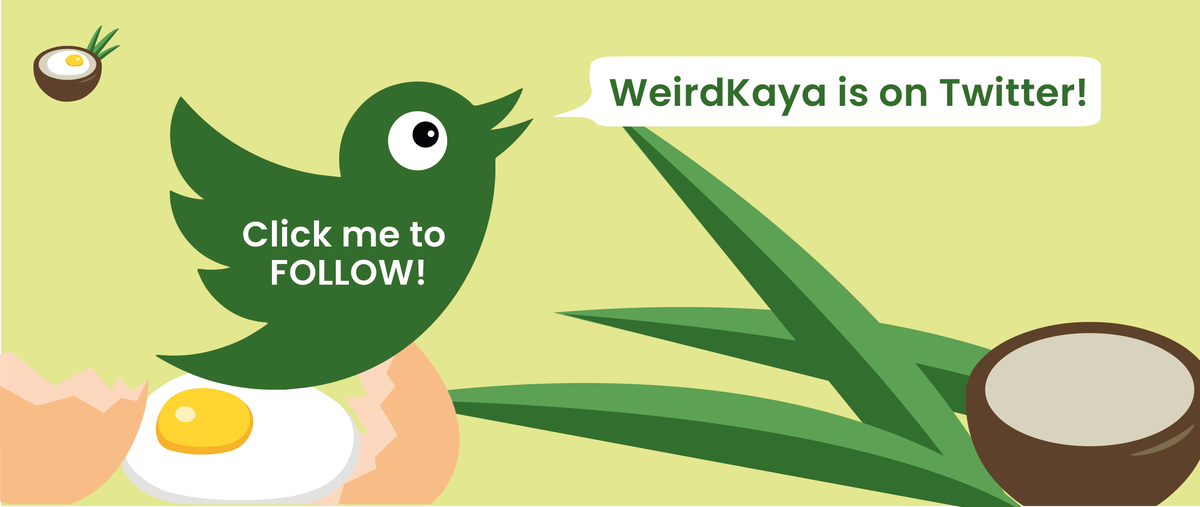 ---
Source: Fb/Haidilao Malaysia, Fb/Haidialo Singapore
Editor: Raymond Chen
Proofreader: Sarah Yeoh