There is folklore circulated among the Chinese community where a goddess called "Chang'e" fled to the moon after drinking the elixir stolen from Houyi, her husband. Many performances with this tale as a prototype have been created, which are favoured by many.
But what if the heavenly goddess became a frightening ghost floating through the air?
A TikTok user @min1m48 recently uploaded a video on TikTok yesterday (Sep 8), which a ghost-like puppet, supposedly to be Chang'e sailing through the air. It was believed to be a reenactment of the goddess flying to the moon in a mall in Vietnam.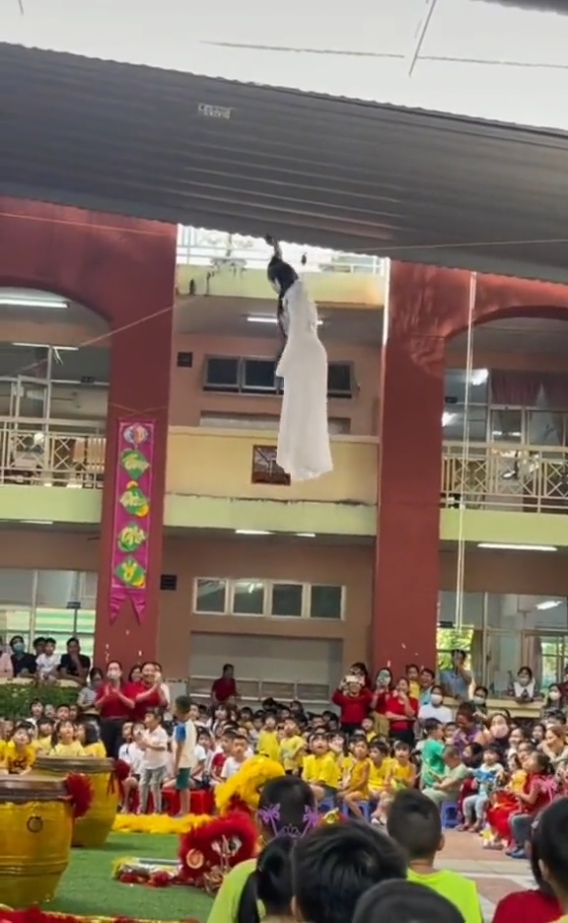 Ghost-like Goddess Chang'e
In the video, Chang'e was floating through the air along a thin string in the mall's central area before swiftly stopping and descending to the stage.
Instead of flying, it looked as if being hanged and moved forward forcibly with a rather creepy than auspicious vibe, causing it to look like a ghost.
A person impersonating "yutu" ("Jade Rabbit"), a mythical creature that pounds medicines on the moon, was seen on the stage welcoming the arrival of Chang'e, while the host was trying his best to liven up the atmosphere. Some kids seemed to enjoy the performance and waved happily toward Chang'e.
Watch the video here:
"Wrong festival?"
The video was shared by 大马资讯台 on Facebook yesterday (Sep 8) and has since garnered 7.7k views as of writing. It saw comments roasting the performance due to Chang'e's appearance, which was nonidentical to that described in the tales.
"The goddess became a ghost."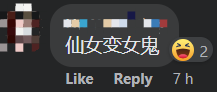 "Failed version of Chang'e flying to moon."

Some have stated festivals during which the performance would suit better.
"This could be performed during the Hungry Ghost Festival."

"It's Mid-Autumn Festival, not Tomb-Sweeping Day."

One of the netizens said it has already given its best, where the Mandarin pronoun refers to a ghost.
What do you think of the Chang'e? Let us know in the comments!
Read also:
---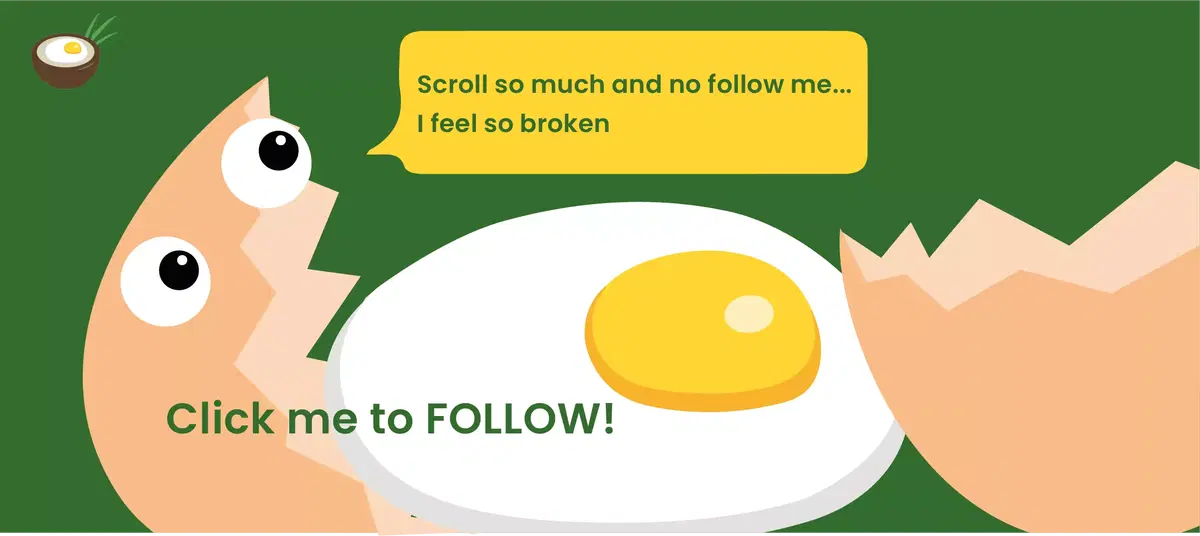 Cover image via 知乎/二傻说影视 & TikTok/@min1m48