Sonno Malaysia has long set the Internet abuzz with its videos on unboxing mattresses with incredible no-disturbance features.
Sleepyheads wanted!
This time round, Sonno Malaysia is now paying successful applicants of its latest 'Sleep Executive' campaign RM3,000 each!
Yup, we're paying you to sleep. It's quite literally a "dream job"
The campaign requires participants to sleep eight hours a day for 100 days. In addition, they need to document their sleep journey on a daily/weekly basis on social media in a creative manner.
A full set of sleep "equipment" will also be provided by Sonno Malaysia for keeps!

How to apply
You may visit Sonno Malaysia's website and apply through the designated form. Submission deadline's on September 19 and you'll start at your new 'job' starts in October if you get selected!
The form will also require some personal information such as your social media handle and CV.
According to their Facebook page, you can also include anything interesting about yourself in the CV.
Too much to ask for?
While the job description looks fairly easy, sleeping for eight hours a day may be a luxury to some, especially those whose job requires them staying up late.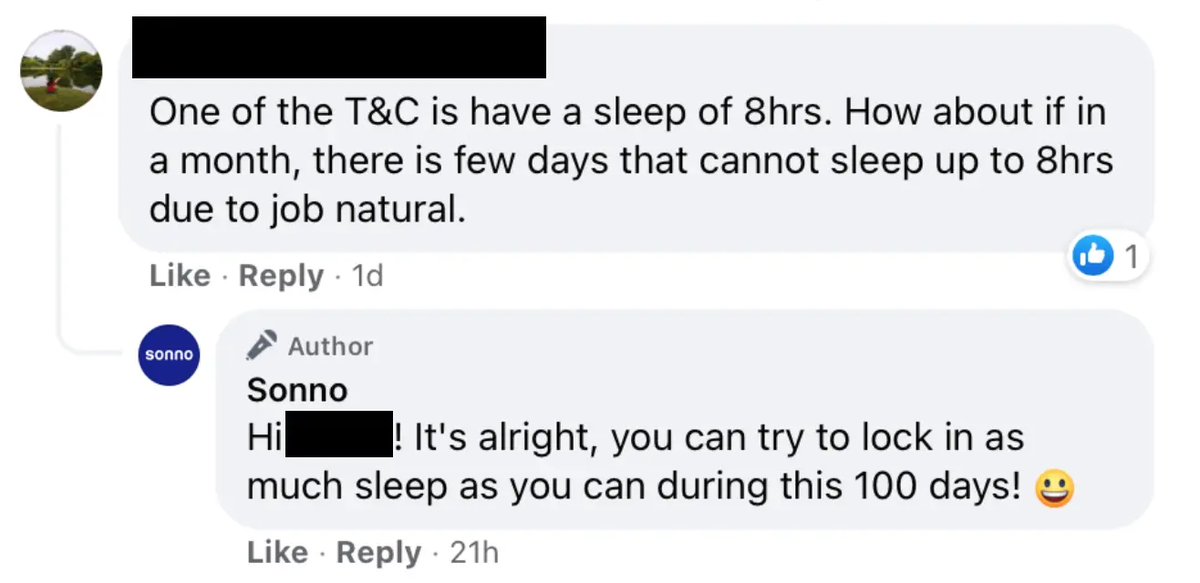 Fortunately, Sonno Malaysia clarified that eight hours is "preferred but not required".
Nonetheless, this figure has been backed up by science and is highly recommended for healthy living. So don't waste the hours away!
Related: Sleep For Productivity, To Add Or To Cut?
Cover Images via Sonno
Author: Anna Wong
Proofreader: Sarah Yeoh
.