GENTING HIGHLANDS -An unknown high-roller has reportedly won RM5 million while gambling at Resort World Genting after winning 27 consecutive rounds of baccarat.
In a series of photos posted on Facebook yesterday (Apr 19), stacks of chips were seen piling up at the table, where it was estimated to be valued at RM7 million, suggesting that the gambler had started out with a capital of RM2 million.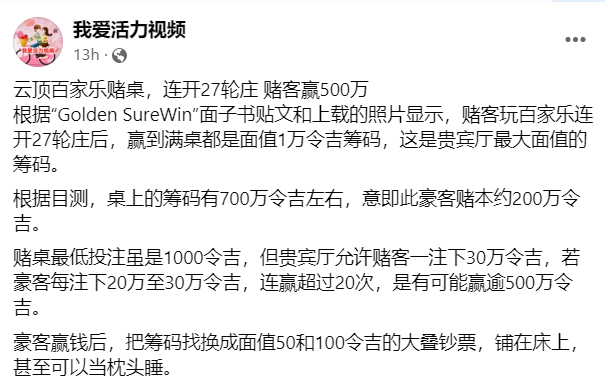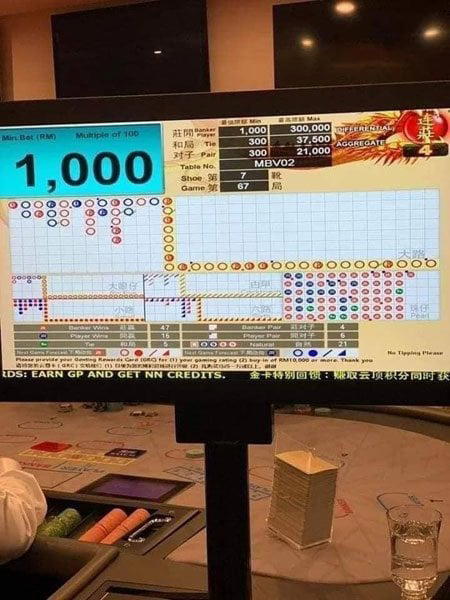 And the lucky gambler wasn't exactly humble about his winnings too, as seen through the numerous stacks of RM50 and RM100 bills all tied up neatly and placed across the bed.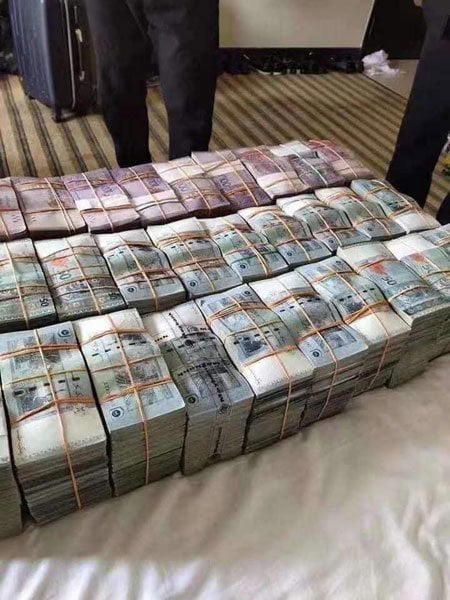 If you're wondering whether it's possible to win such a huge amount of cash, the answer to that is a yes.
According to China Press, the gambler was most likely playing at the VIP table, where bets can go as high as RM300,000.
Thus, if he/she were to place bets between RM20,000 and RM30,000 every round, RM5 million would be theirs if they were to win more than 20 rounds.
'Is this for real?'
This post has since caught the attention of netizens, who were curious to know who the mystery gambler was.
However, some were skeptical of the winnings, saying that it could be a marketing gimmick by Genting.



Read also:
Cover image via Facebook.