A Filipino man has become an Internet star after a video showing him sending emails via his laptop while parasailing in Boracay, considered to be the best beach in the world.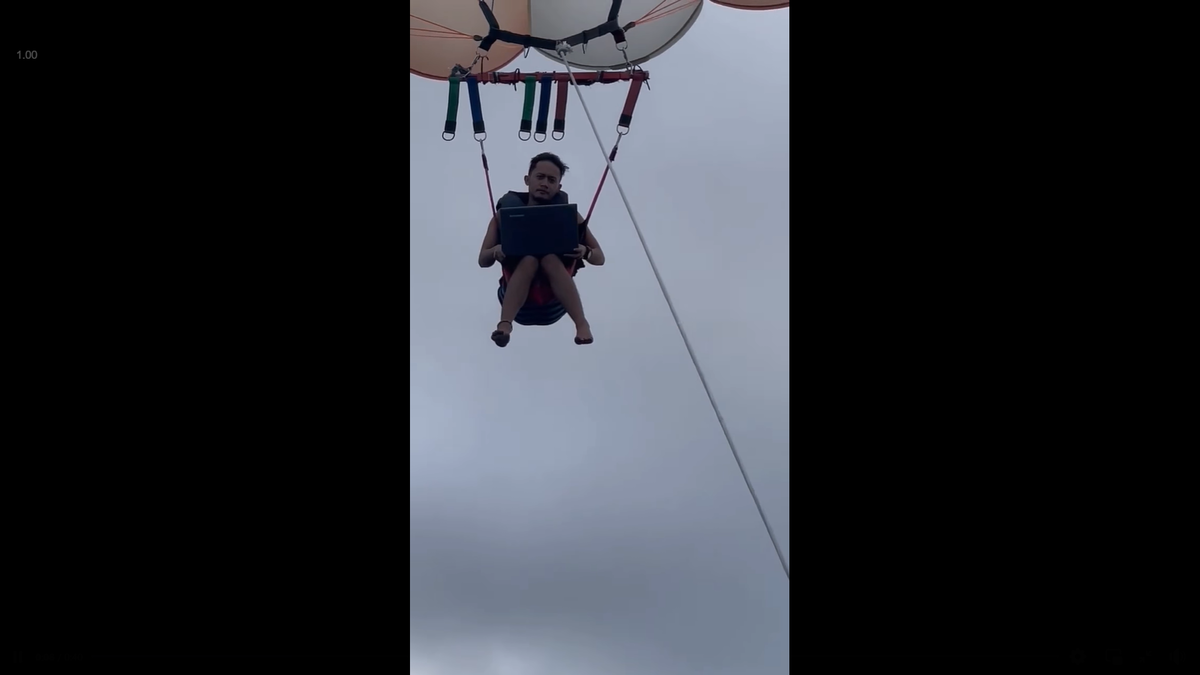 Denver Poria, who works as a salesman, uploaded the video of him balancing the laptop on his knees while strapped to the parasail on Facebook last Friday (Jan 25), where it soon racked up more than 4,000 views and left netizens bursting with laughter.
Denver told Coconuts that he had been working mostly from his phone but thought it would be funny to send his boss a video of himself responding to emails via his laptop while parasailing in Boracay.
I already finished the client's quote, let me just look for wi-fi signal 'cause data is so slow!", he cheekily wrote as the video's caption.
Thankfully, Denver's boss took the joke well, who jokingly cursed him before telling him that he was crazy.
Denver also admitted that the strong winds had made him a little nervous while bringing his laptop up with him into the air.
"I told myself this was fine — just so boss wouldn't get angry since I didn't tell him I was going on a trip," he said.
Would you dare to do a similar stunt just to prove to your boss that you're on the job while holidaying? Let us know in the comments!
---
It's unrelated to the article but here's our brand-new podcast – Talk Je Lah!
---
Cover images via Facebook/ Denver Cartagena Poria
Editor: Sarah Yeoh