A video showing a fierce fight between PH and PN supporters at Sungai Petani has recently gone viral on social media.
According to Sin Chew Daily, the scuffle took place at Dataran Zero at around midnight today.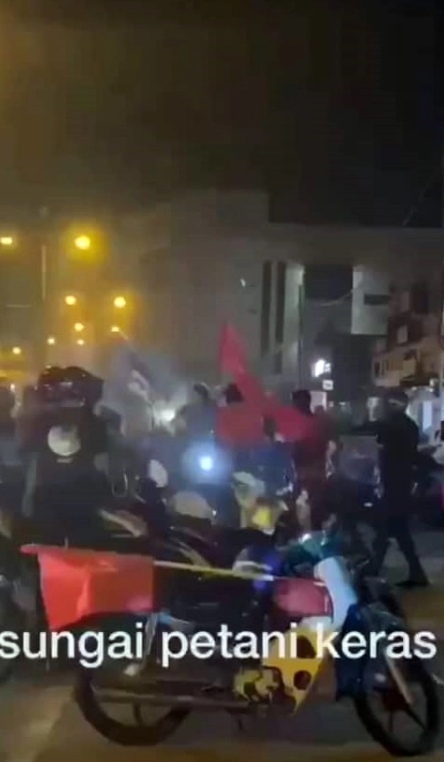 Kuala Muda district police chief ACP Zaidy Che Hassan said that police recieved a report of the incident at 12.15am and dispatch three police vehicles to the scene to defuse the situation.
He said the case is currently being investigated under Section 147 of the Penal Code for rioting.
MORE TO FOLLOW.