A Family Mart outlet located at Cameron Centrum, Pahang was recently spotted showcasing a black & white signboard instead of the iconic green and blue version, triggering the curiosity of many on Twitter.
The photo was uploaded by netizen Dea (@dearsln), who wrote, "I found an inkless Family Mart."
Terjumpa Family mart takde dakwat. pic.twitter.com/5VaHiYvObl

— dea (@dearsln) February 11, 2022
Initially, netizens believed that the photo was doctored but several Twitter users came forth to explain the actual reason behind this odd phenomenon.
Twitter user Aqilah (@aqilahbaik) explained that black and white signboards are quite common in Japan, the country which the convenience store chain originates from.
She also added that these monochrome signboards, which are mostly found in the Nagano prefecture, are a symbol of the company's show of modesty and appreciation towards Mother Nature along with not preceding its beauty.
Oh da ada kat malaysia? No wonder baca komen kt cameron! Guys y takde kaler mcm ni biasanya dekat tmpat2 nature cantik-cantik. Dorang mcm being humble, bg nature y lagi menyerlah dekat kawasan tu. Kat nagano banyakk ilerr tkde kaler mcmni. Let's appreciate nature moreeee! https://t.co/Wgy8TdM3eW

— doudaro🇲🇾 (@aqilahbaik) February 12, 2022
And it seems that Family Mart isn't the only giant corporation doing the same. Twitter user Shafiqq (@Aemon21249006) posted a photo of a 7-Eleven store in Kyoto which also used a black and white signboard to blend in with its surroundings.
Another netizen (@rraazzaqq) commented that it was actually frowned upon if colourful signboards were erected near shrines and temples.
actually the reason behind this is cuz theres a rule in Japan where you cant use colourful signboard near a shrine/temple.

— Ayah Gula (@rraazzaaqq_) February 12, 2022
A Starbucks branch located near the Kiyomizu-dera Temple also ditched the classic green and white logo for a wooden-themed signboard which perfectly fits into the area's traditional and historical setting.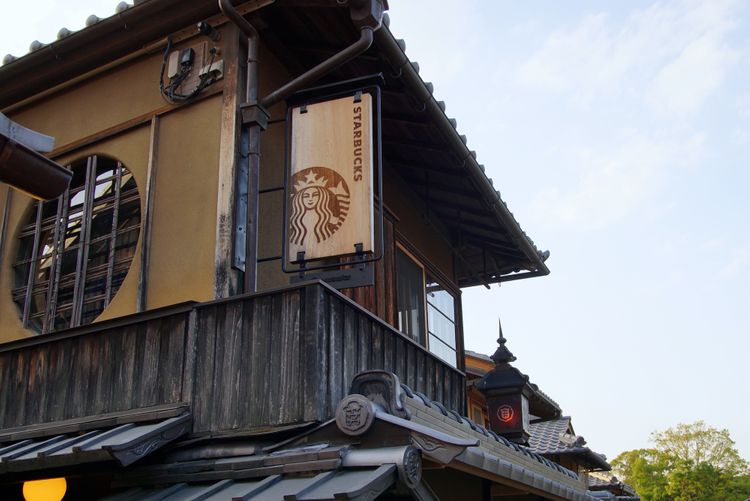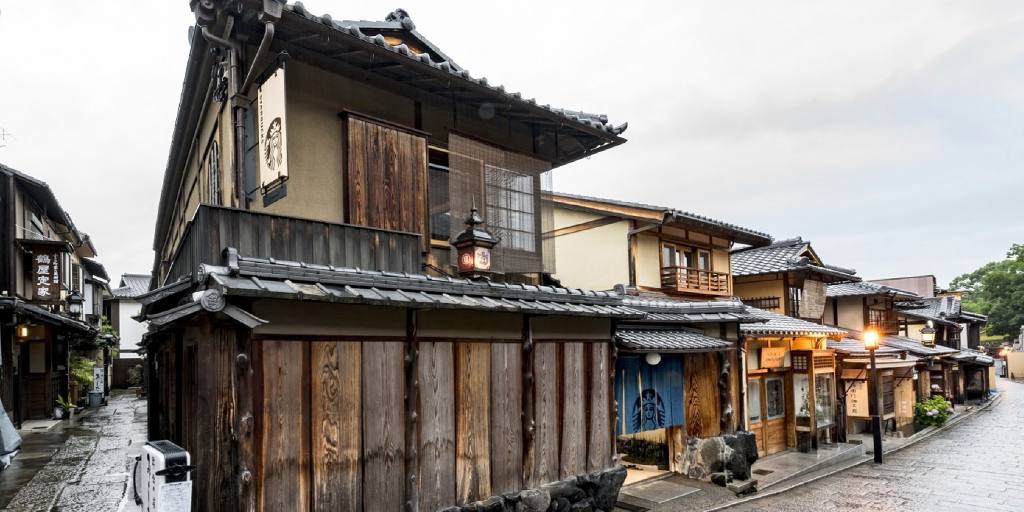 We love seeing manmade creations co-existing harmoniously with Mother Nature. Let us all continue to show our appreciation for our beautiful Earth!
Cover image from Twitter Dea (@deasln)