For most Malaysians, it is a love-hate relationship with low-cost carrier AirAsia, which has made a name for itself thanks to its cheap flights but terrible service and flight delays.
One Kuching man recently complained on Facebook yesterday about the bad condition of the seats during his trip from Taipei to Kuala Lumpur while onboard an AirAsia flight.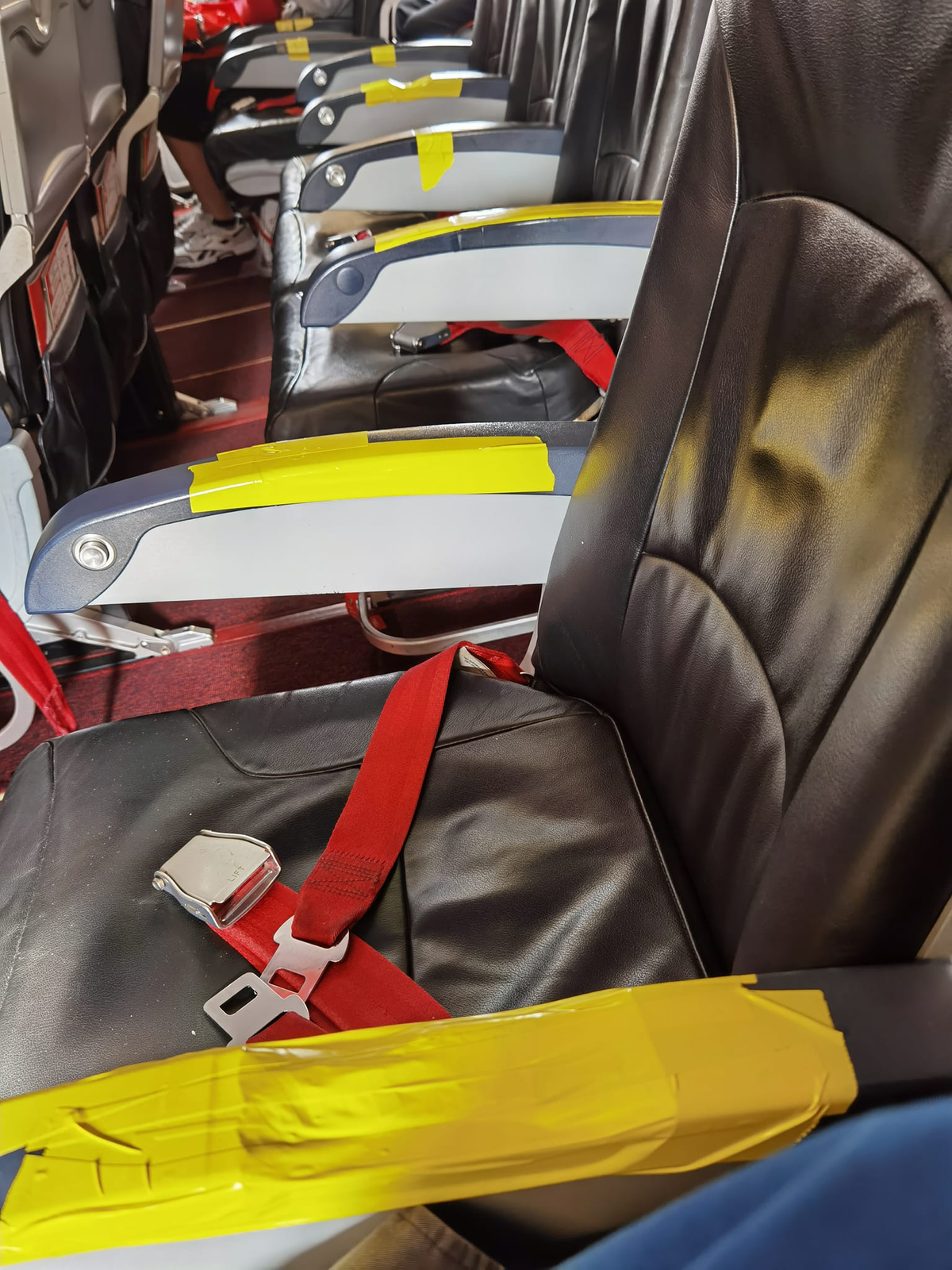 Taped armrests spotted on AirAsia flight
In the Facebook post uploaded by Edmund Yong, it showed photos of several seats having the armrest being taped together with bright yellow tape, which proved to be an eyesore.
Ashamed by the deplorable condition of the aircraft, he wrote that he was embarrassed by the thought of foreigners witnessing the lack of maintenance.
D7 379 Air Asia. Taipei to Kuala Lumpur. 20th Feb 2023. I feel malu. Foreigners must be thinking they are going to a very backward country. Planes are held together with tape. WTF. International flight!!
Read the post here:
'What did you expect?'
The post has since garnered the attention of many online, where it has gathered 1.5K reactions and 2K shares at the time of writing.
One wrote that the taped armrests were expected out of AirAsia, given its track record for charging sky-high flight tickets and delaying flights.

Another joked: "Please don't tell me that the cockpit was also held together with tape."

Another wrote that AirAsia could've used black tape to fix the armrest instead of yellow-coloured tape, sarcastically adding that glue would have done a better job.

Have you had any unpleasant experiences with AirAsia? Share with us in the comment section!