Yesterday, Malaysians were left shellshocked and horrified after a light aircraft crashed and burned on the Guthrie Highway near Elmina in Shah Alam.
As a result of the accident, all eight passengers onboard the plane were killed, including Pahang executive councillor Johari Harun. A driver and a motorcyclist also lost their lives after they were hit by the falling plane.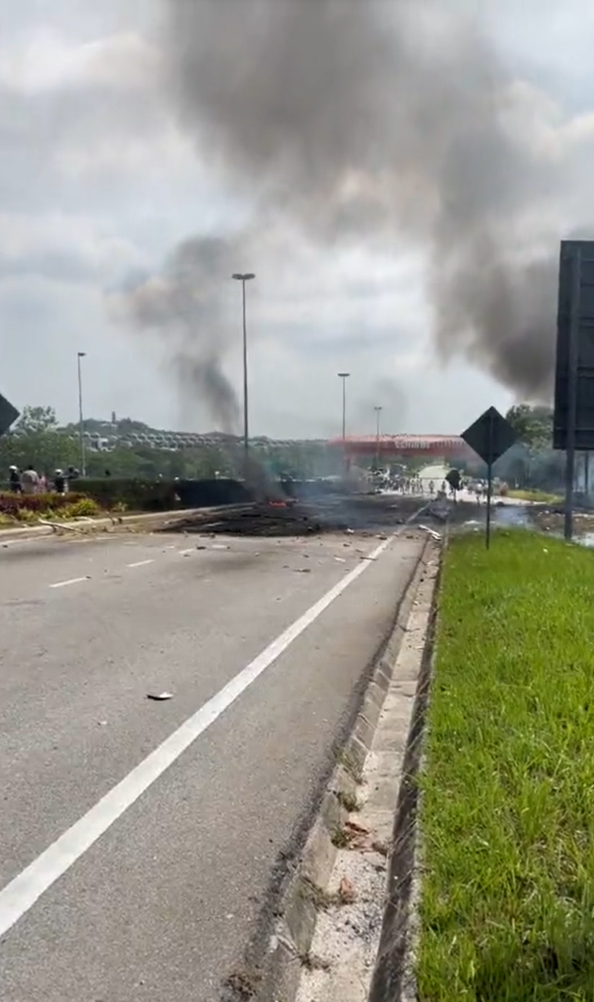 As the families of the victims mourn their loss, one netizen instead chose to make an underhand remark about Prime Minister Anwar Ibrahim, which was triggered massive backlash online.
'Wished Anwar was onboard'
In a tweet shared by user @najib_bakar, it featured a screenshot of a comment left by a netizen regarding the Elmina plane crash.
Instead of asking about the victims' wellbeing following the crash, he instead chose to make a distasteful remark about Anwar.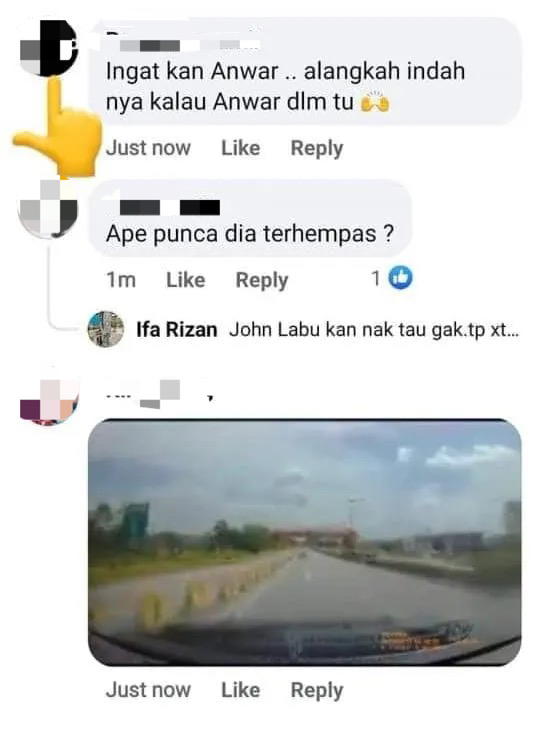 Thought it was Anwar (onboard the plane). Imagine how beautiful it would be if he was inside the plane.
Needless to say, his remark didn't sit well with netizens, who bashed him for exploiting the tragedy and having no shred of empathy at all.
'Don't you feel guilty when you pray (for harm) upon others like this? Hope the police will come pick him up and teach him a lesson.'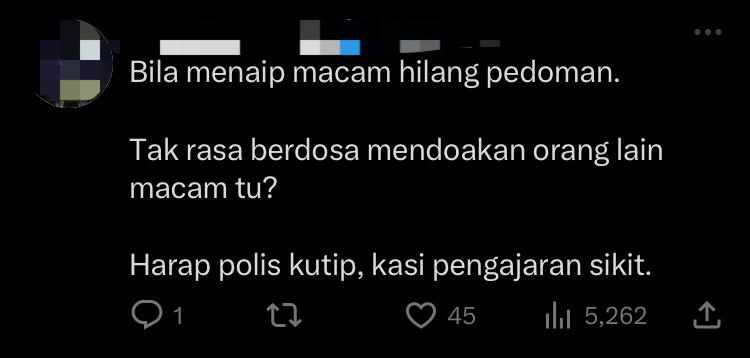 'PDRM (Royal Malaysian Police), please arrest him.'

Another sarcastically commented that the man would probably claim that his account was hacked and that he wasn't the one who wrote the comment.

Apologises for rude remark
Not long after the comment went viral, the man took to his personal Facebook account to apologise for making the rude remark.
"Assalamuallaikum. I apologise to those who were offended by my comment. Please forgive me. Thank you."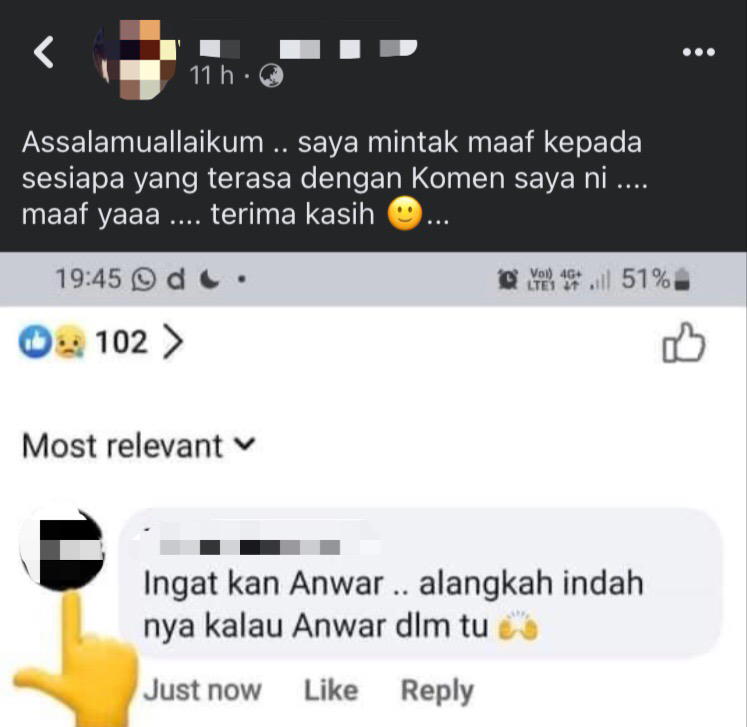 While we all may have our own political biases and opinions, it's never right to express them by wishing harm on politicians that we may not be fans of.
We also would like to send our condolences to those who lost their loved ones in the crash. RIP.
Read about the crash here:
---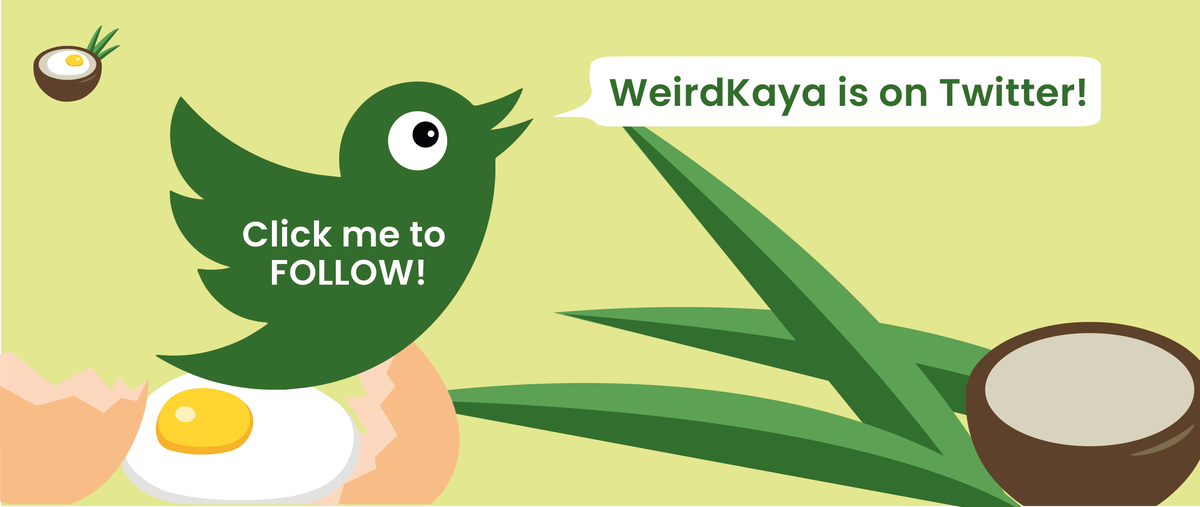 ---