In conjunction with Malaysia's Independence Day, the team from the U.S. embassy in Malaysia took this opportunity to appreciate the relationship between the two countries by making a fun YouTube video.
The video is about the team trying some iconic Malaysian childhood snacks.
The first star that is being featured in the video is the famous durian popcorn.
Malaysians must be familiar with the taste and especially the aroma!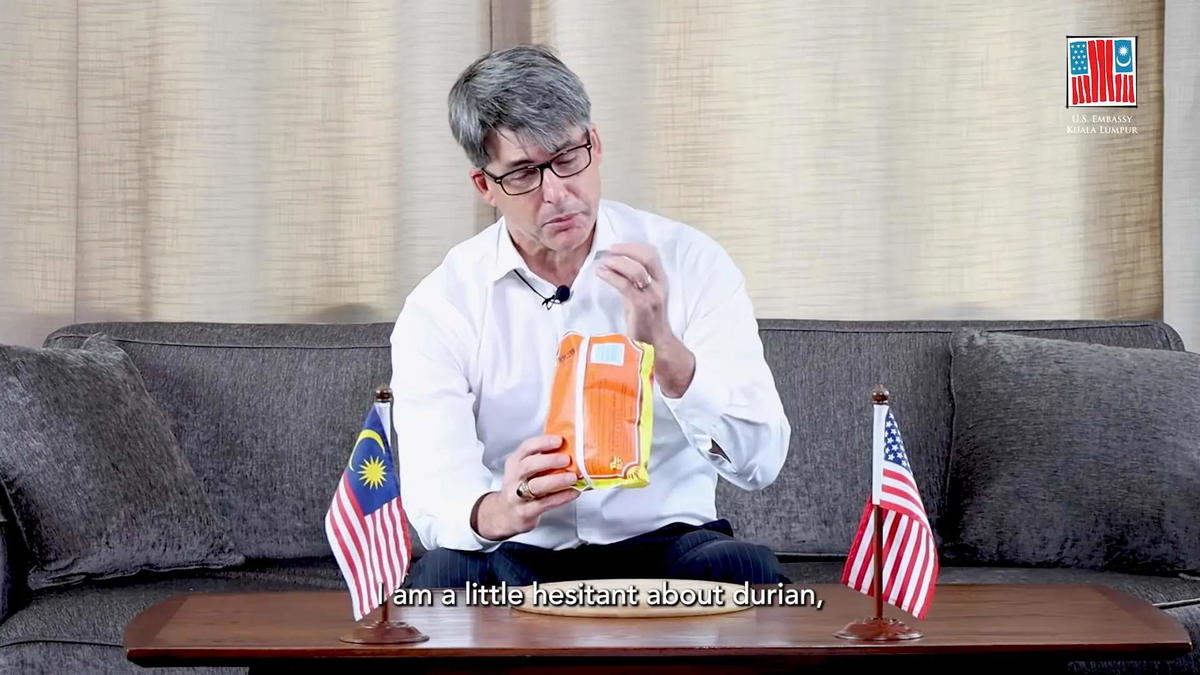 Durian vs Ikan
U.S. embassy ambassador, Brian McFeeters was the one who tried the snack in the video.
He seemed hesitant at first, especially after he knew it is the infamous durian. But, he still gave it a try. Surprisingly, he said he loved it!
"Something durian. Makanan yang paling istimewa, ok," he speaks Malay fluently.
It's pretty nice. This is kinda light. Kind of like Malaysian version of Cheetos.
He said the taste of durian isn't too strong, and even praised the snack "enak, sedap, rasa garam, it's nice".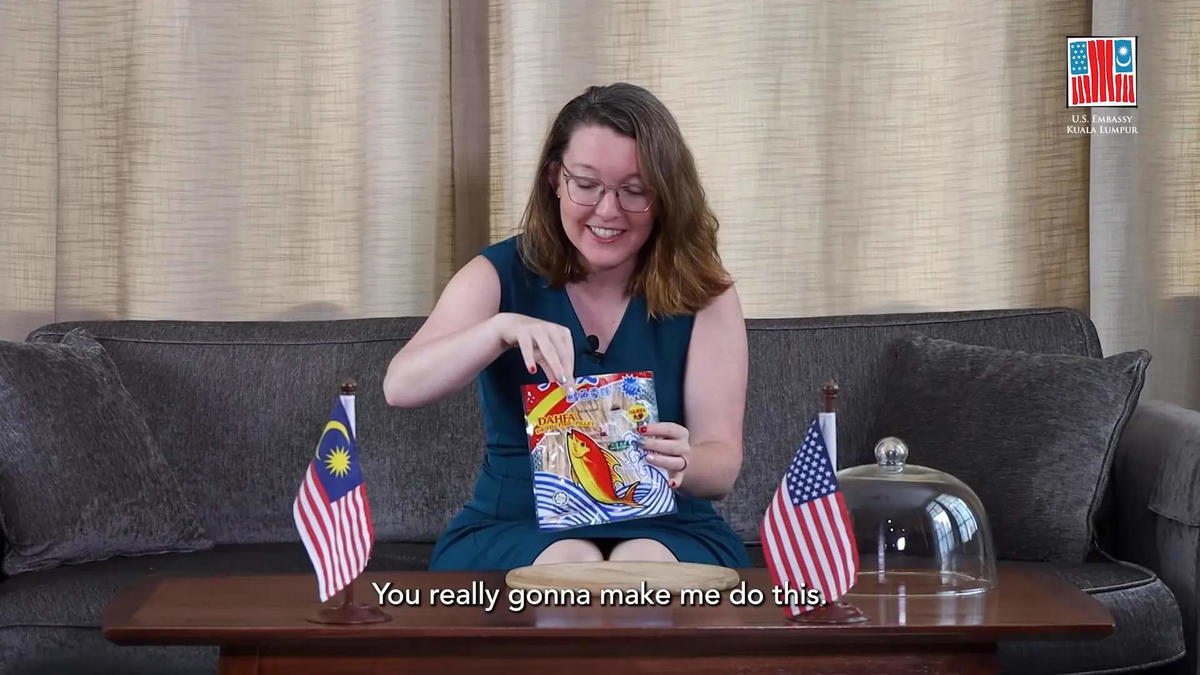 The next guest on the show was Michelle, who will try "Dahfa dried fish fillet".
Apparently, she was scared when she knew it has fish taste in it.
Confused by the name, she had no idea of what to expect but thought it was something like fish skin.
After the first bite, Michelle admitted that she wouldn't mind more.
The smell is also like when I go to San Francisco.
AisKrim Malaysia!
Sydney, the last guest in the video tried the king of our childhood happiness, "aiskrim Malaysia"!
The appearance made her think of American Otterpop, a kind of popsicle.
It looks really good and I like mango a lot.
She said in the U.S., they have the same thing but they don't come in mango flavour.
The video ended with the team wishing all Malaysians "Selamat Hari Merdeka Malaysia!"
You can watch the full video here:
Cover Images via YouTube/ U.S. Embassy Kuala Lumpur

Proofreader: Anna Wong