PETALING JAYA- "Is there a problem with using Chinese newspaper to wrap coconut rice?" A coconut rice vendor expressed his frustration after receiving criticism from a netizen regarding their use of Chinese newspapers and banana leaves to package their Nasi Lemak.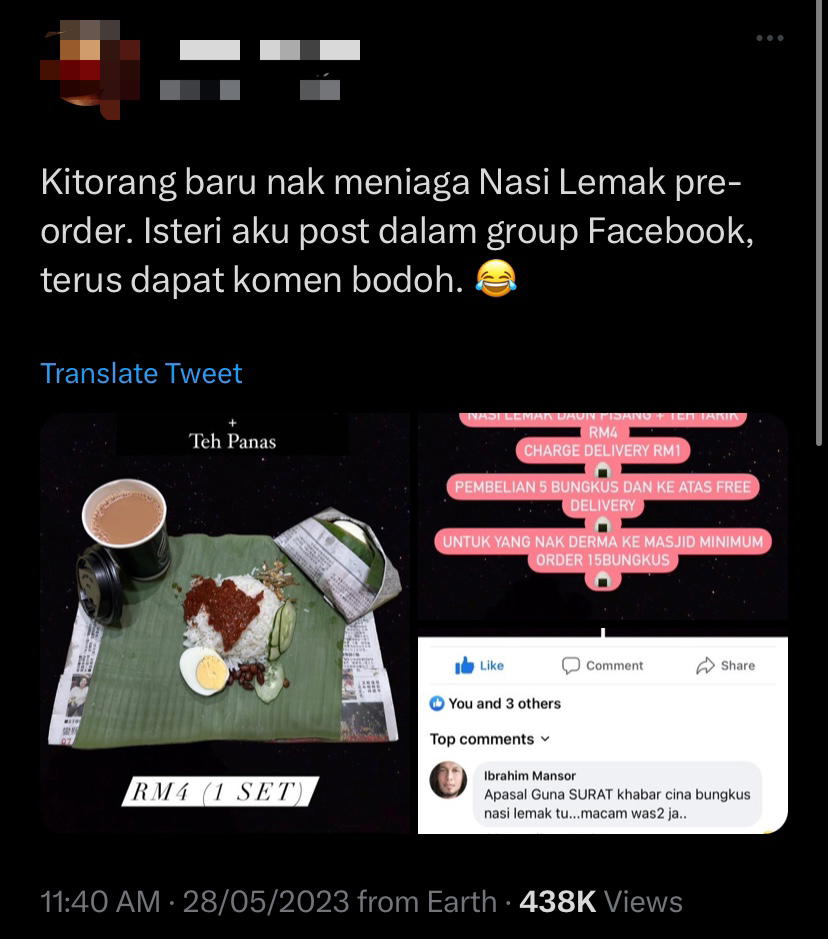 In a self-mocking tone, the vendor questioned whether they should let customers choose which language of newspaper to use for wrapping the Nasi Lemak.
The man took to his personal Twitter account, to share his experience, saying, "We just started selling pre-packaged coconut rice, and my wife promoted it in a Facebook group, only to receive silly comments."
The netizen's comment in the screenshot caught attention on social media, stating, "Why use Chinese newspapers to wrap Nasi Lemak? It doesn't feel safe."
According to the photo he uploaded, a set of packaged Nasi Lemak and a cup of hot milk tea is priced at RM4, with an additional RM1 for delivery, but customers can enjoy free delivery for the purchase of five sets or more.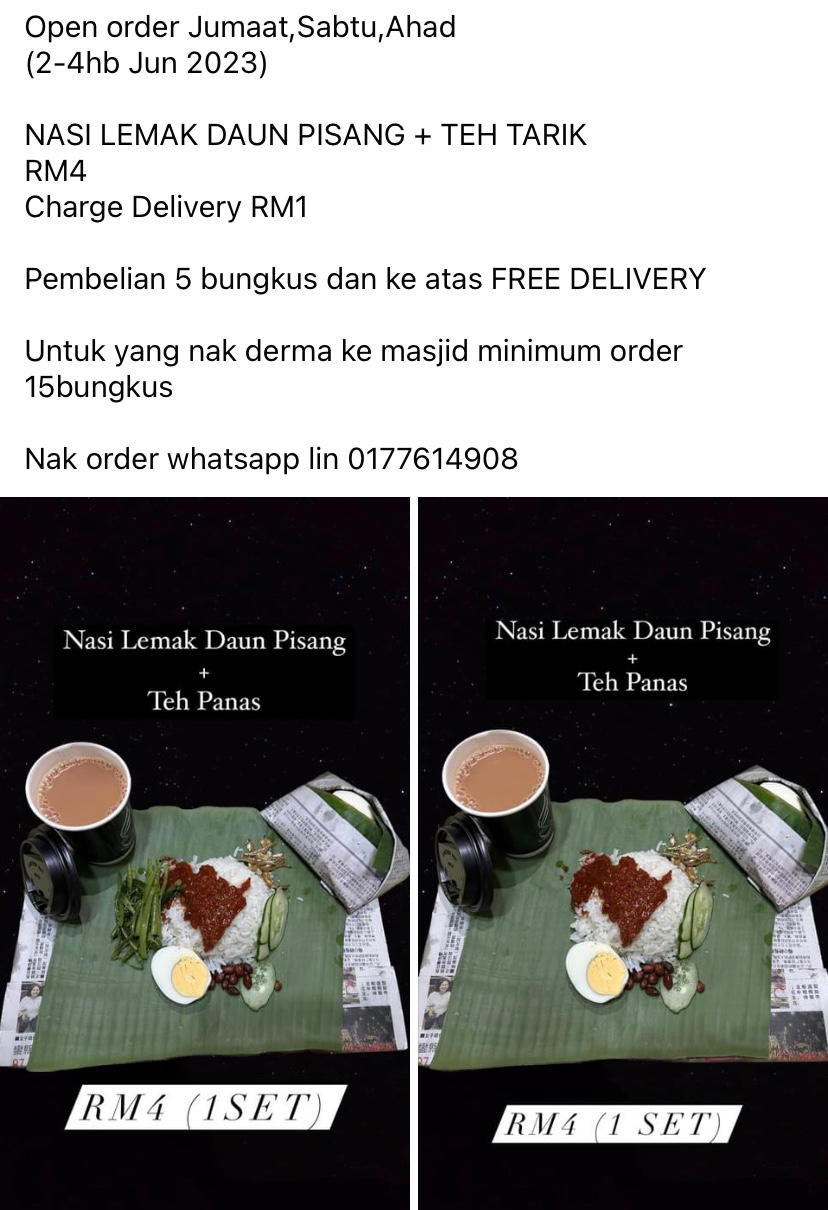 This comment sparked discussions among netizens, with some expressing frustration over the disrespectful attitude towards Malaysia's diverse ethnicities.
One questioned, "If you use a Chinese newspaper, does that make the Nasi Lemak forbidden (haram)?"

One netizen expressed his criticism by saying, "Do you know that the clothes you're wearing, made in China, are likely touched by machines with non-halal DNA because the workers who make them also consume pork?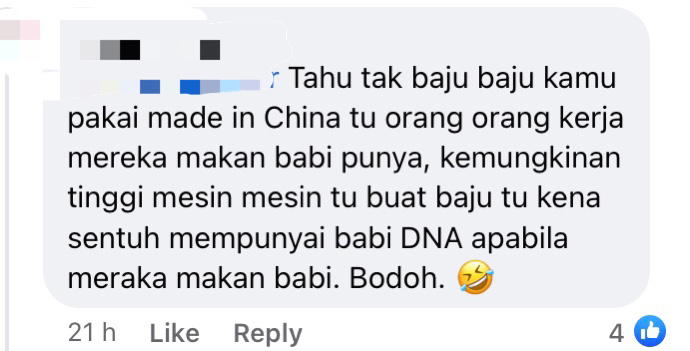 Seller explained he personally reads the Chinese newspaper to learn the language
The seller later provided an explanation, stating, "I apologize if it may seem strange, but my younger sibling attends a Chinese school, so we bought a Chinese newspaper to encourage them to read and learn the language. We believe in embracing knowledge and promoting unity in our diverse country, Malaysia."
The netizen, upon understanding the situation, expressed their regret and apologized for the misunderstanding.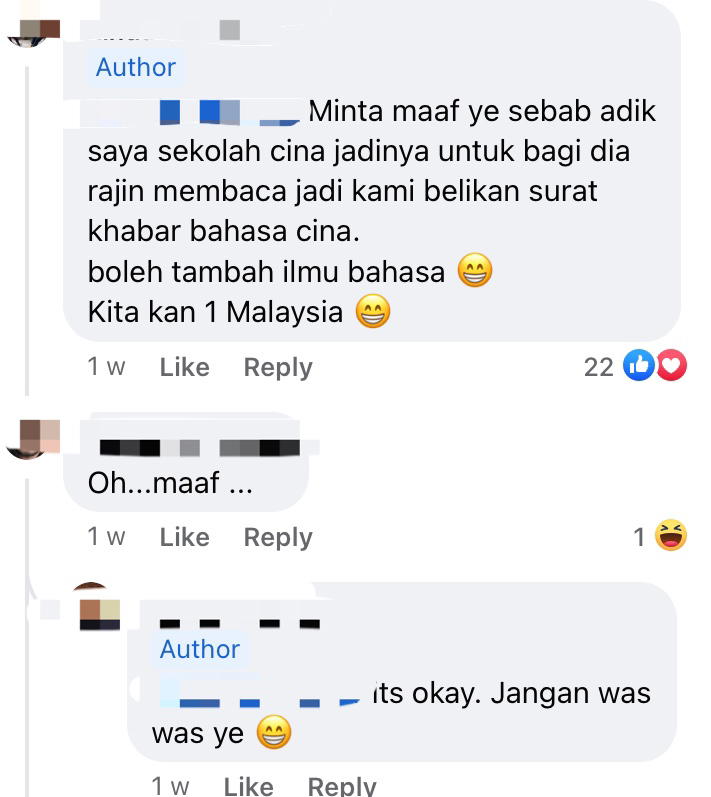 ---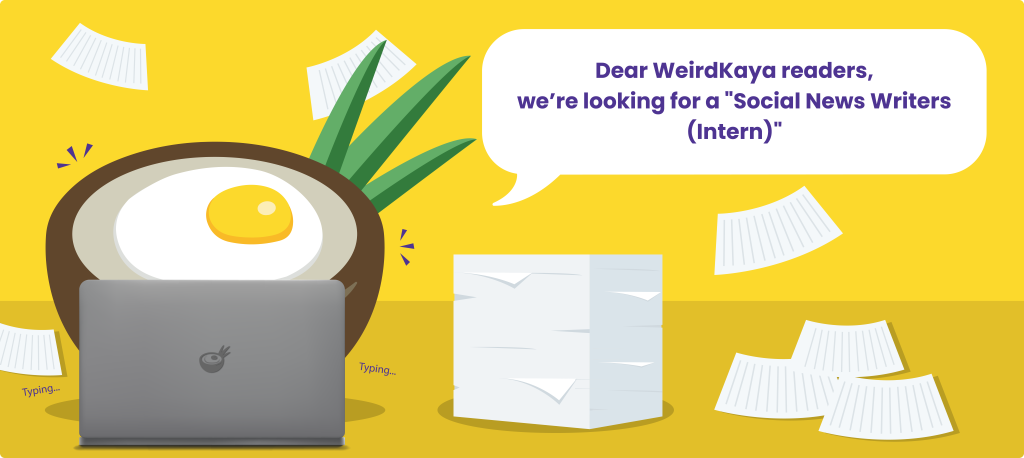 ---