Exhilarating, unforgettable, awestruck, electrifying, heart-warming, and appreciated.
These are some of the words used by some of the over 9,000 concert goers at the CUCKOO Appreci8th Anniversary Concert at Axiata Arena, Bukit Jalil, organised by CUCKOO International (MAL) Sdn Bhd (CUCKOO International), Malaysia's leading Healthy Home Creator.
The 4-hour long concert also saw a line of local and international stars gracing the stage, including CUCKOO Brand Ambassadors Lee Minho and Dato' Sri Siti Nurhaliza.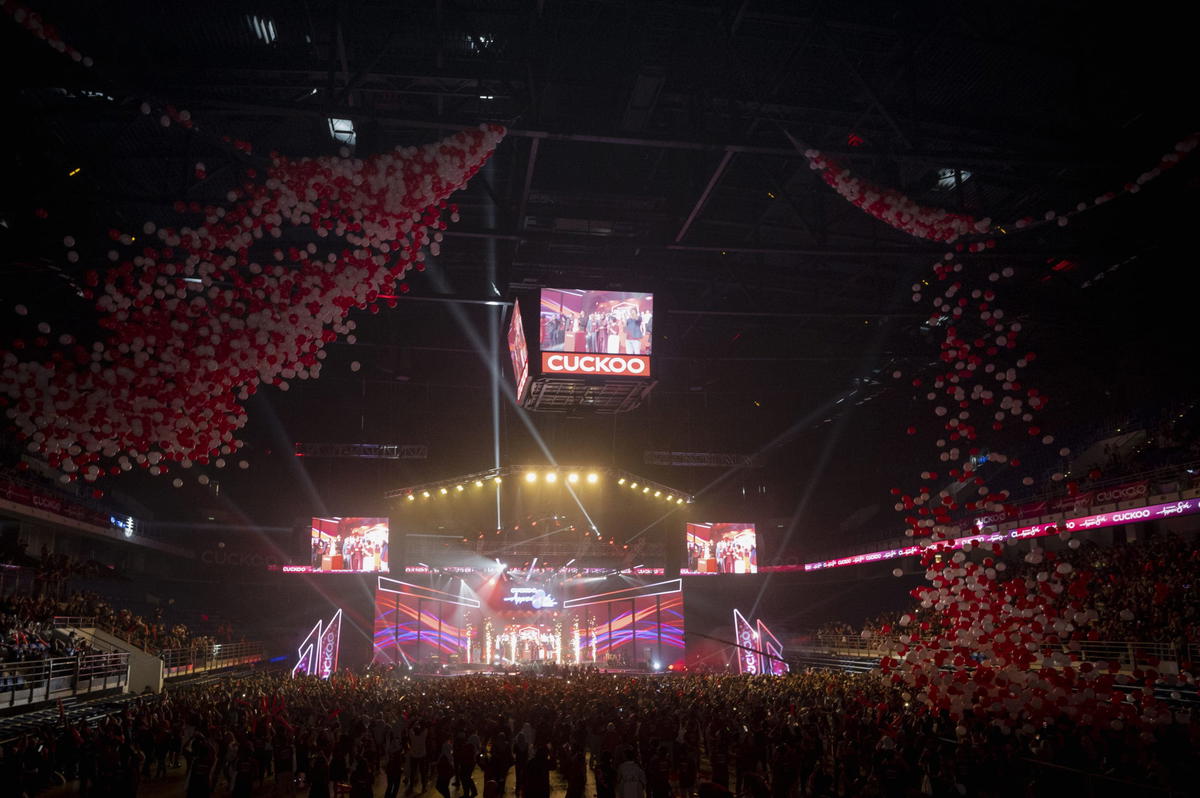 Highlighting the concert's 'Appreci8th' theme and the company's plan moving forward, CUCKOO International founder & CEO Hoe Kian Choon said the event was an expression of gratitude towards those who supported CUCKOO all way long.
Today's celebration is for you – CUCKOO Family, customers and fans.
"Because of you, we are able to grow from just a healthy appliance brand to be one of Malaysia's leading Healthy Home Creator serving over 1.5 million Malaysians and over 5 million Malaysian household users; because of you, we have achieved a 97% customer satisfaction rate in a recent independent survey done," he added.
He said that CUCKOO's commitment remains constant, and that they will continue to strive Beyond Standards to bring unparalleled Healthy Home solutions, shaping healthier homes and inspiring Malaysians to #SAMASAMA live healthier and happier.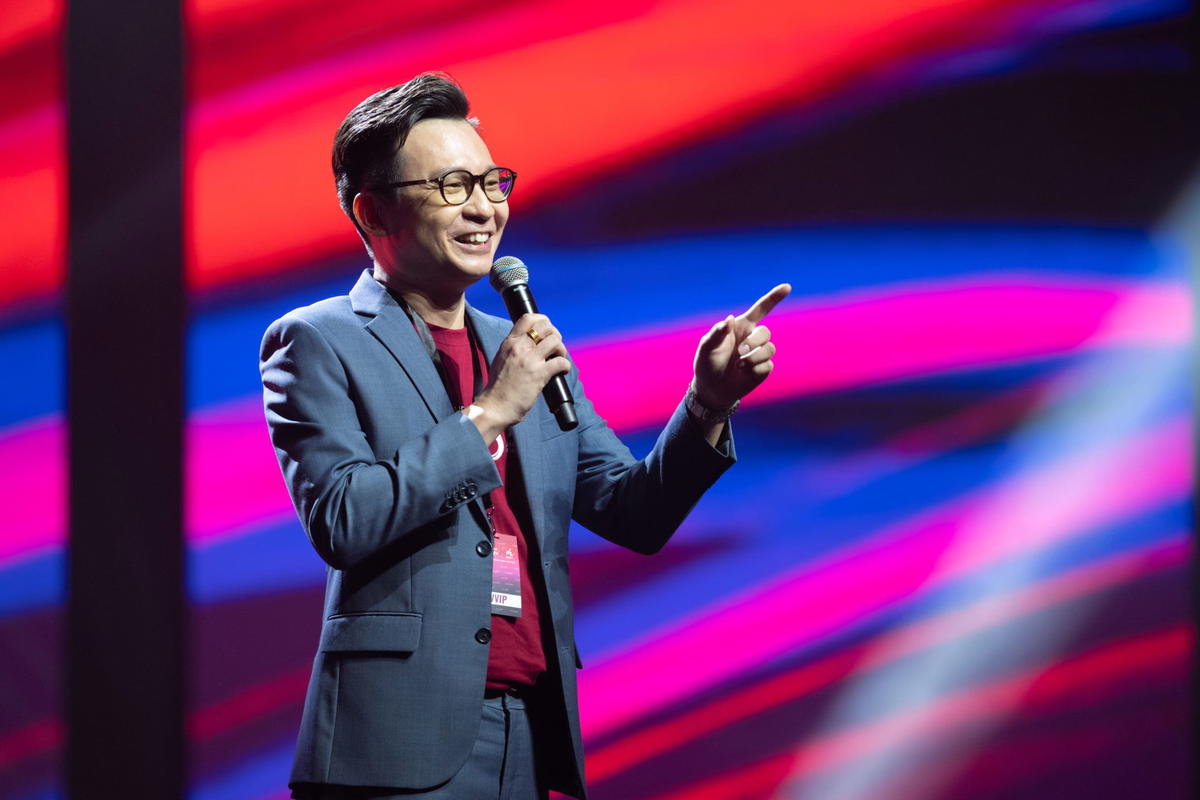 Solidifying position as a leading Healthy Home Creator
Over the past two years, CUCKOO International has been diversifying its portfolio to be a Healthy Home Creator by providing Malaysians with holistic Healthy Home solutions across four Healthy Home pillars – Healthy Appliances, Healthy Living, Healthy Lifestyle and Healthy Home Care.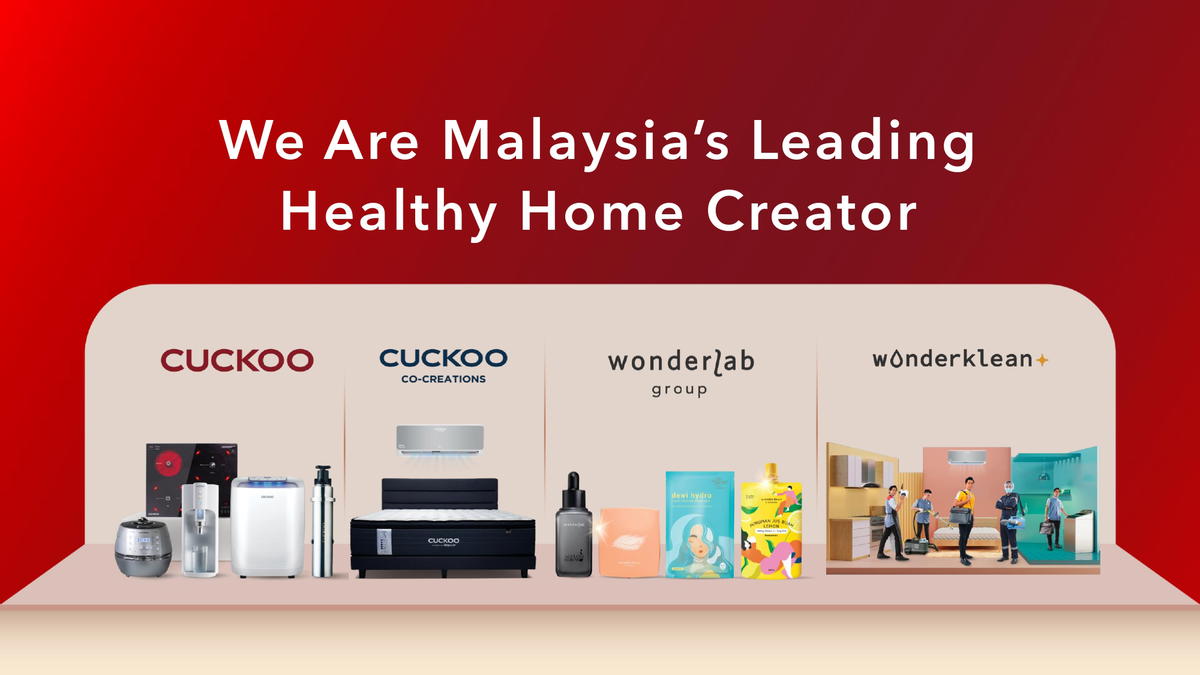 Each Healthy Home pillar features different brands and focuses on different aspects of what makes a home healthier.
2022 is said to be a year of innovation for CUCKOO International. Earlier this year, the company launched a series of innovation across its Healthy Home pillars, including water purifiers, air purifiers, mattress, air conditioner, skincare products and more.
Among the CUCKOO International spotlight was the Healthy Appliances pillar with the unveiling of an all-new air purifier – the CUCKOO R Model Air Purifier.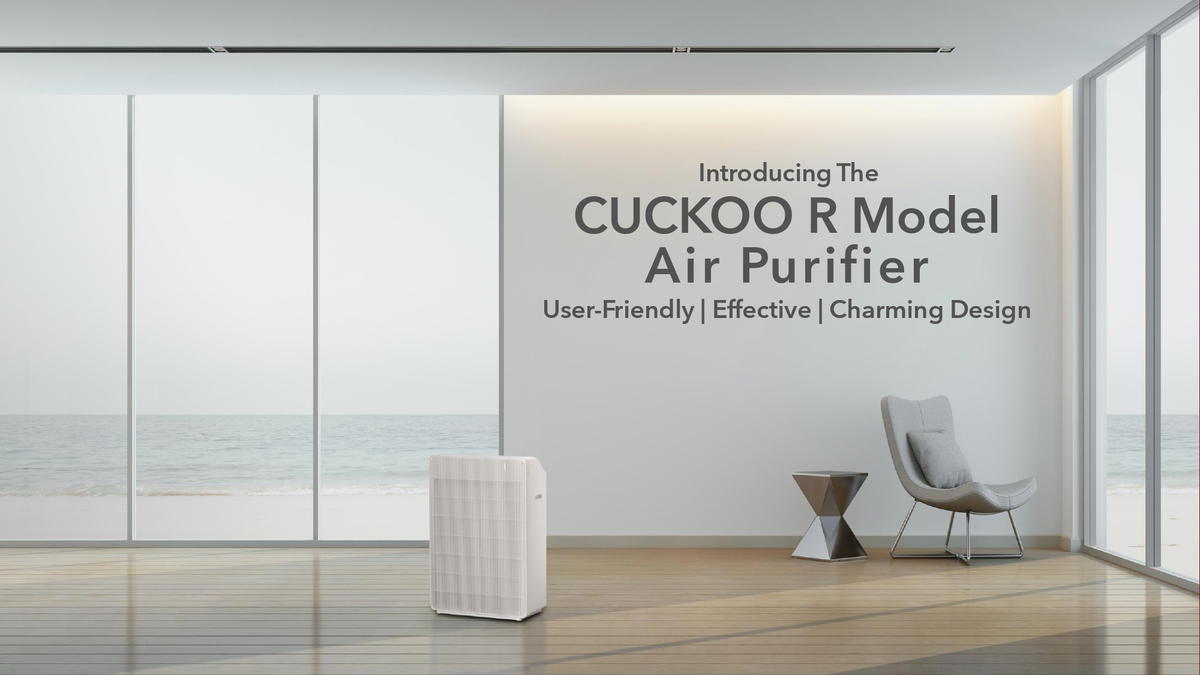 This air purifier is offered as an entry-level yet effective and stylish air purifier perfect for every Malaysian household.
Affordably priced at RM69 per month, the intuitive CUCKOO R Model Air Purifier will be available for purchase from 2 October 2022 onwards.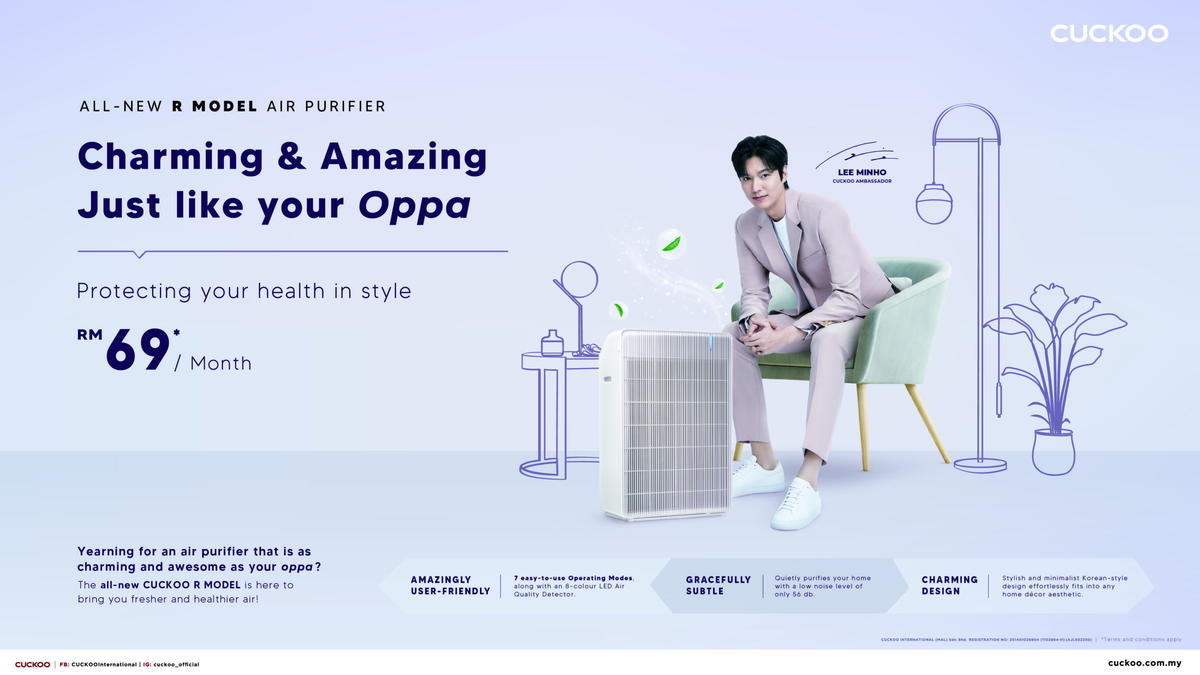 Apart from product launch, the event also highlights CUCKOO International's plans to solidify its position as a Healthy Home Creator through facility expansion which includes:
CUCKOO International's Largest Distribution Centre – Catering to an expanding demand for healthy home offerings, CUCKOO International has shared that it has recently acquired a 3-acre land in Subang Jaya for the development of its largest distribution centre in Malaysia for all its Healthy Home offering. The facility is set to complete and be in operation by 1Q2023 and will strengthen the company's distribution network. The company will be poised for growth with the largest distribution centre.
CUCKOO International's New Office @ Glenmarie – As the company diversifies, the company is also looking to expand its pool of talents to support the operations of the company and spurring its growth to be the No.1 Healthy Home Creator in Asia. A new office in Glenmarie will be set up by end 2022 to cater to its growing pool of talent.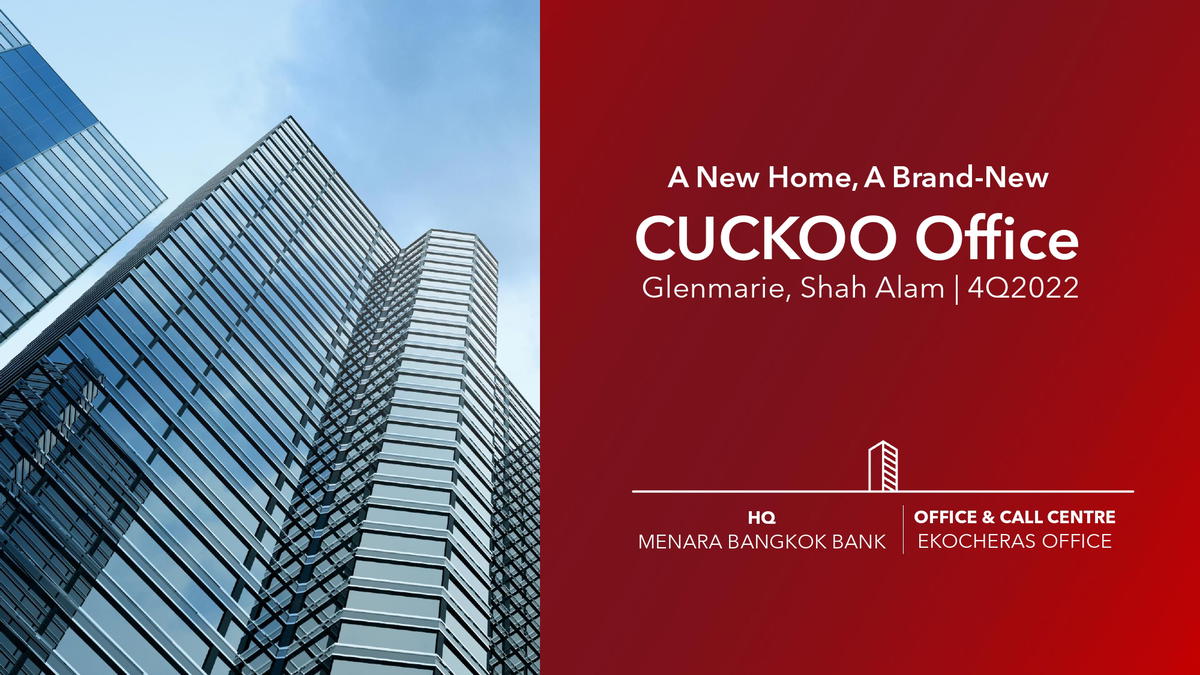 CUCKOO Brand Gallery – The CUCKOO Brand Gallery is an exciting development by the company to offer customers and fans an all-new brand experience. Designed to show a glimpse of what Healthier Homes can be, the gallery will feature products and information across its four Healthy Home pillars. The brand's first-ever gallery will be housed in Kuching and is set to launch by end of 2022.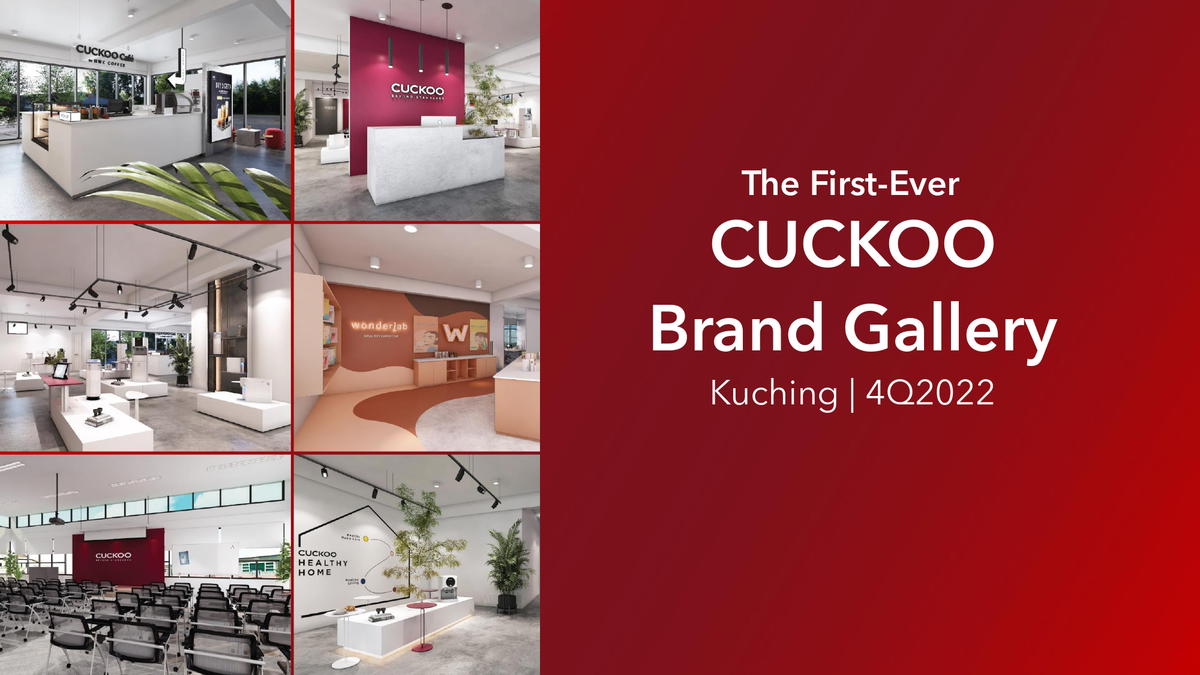 A stellar milestone
Despite the pandemic, CUCKOO International continues to serve its growing customer base unwaveringly. To date, CUCKOO International has served over 1.5 million Malaysians and 5 million Malaysian household users.
According to an independent survey conducted by IPSOS to evaluate customer satisfaction towards its services, CUCKOO International achieved a 97% customer satisfaction score for its overall CUKOO Natural Care Service (aftersales service / periodic maintenance service), similar to its results in 2019.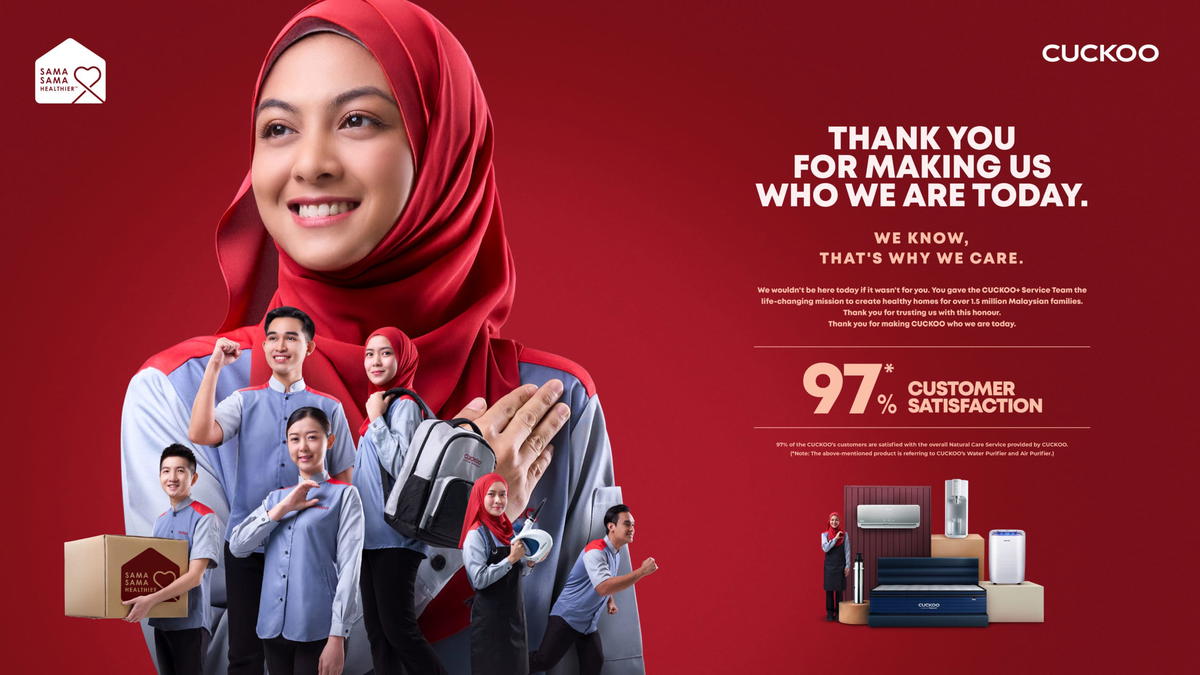 Electrifying performances
Concert goers were then treated to a show filled with unforgettable and incredible performances by local artists and vocal powerhouses such as Aina Abdul, Hael Husaini, DOLLA, Dato' Jamal Abdillah, Misha Omar, Floor 88, Naqiu, Amelina, Khai Bahar, Kmy Kmo and Luca Sickta as well as contestants from Gegar Vaganza 9 – Tomok, Dina Nadzir, and Jaclyn Victor.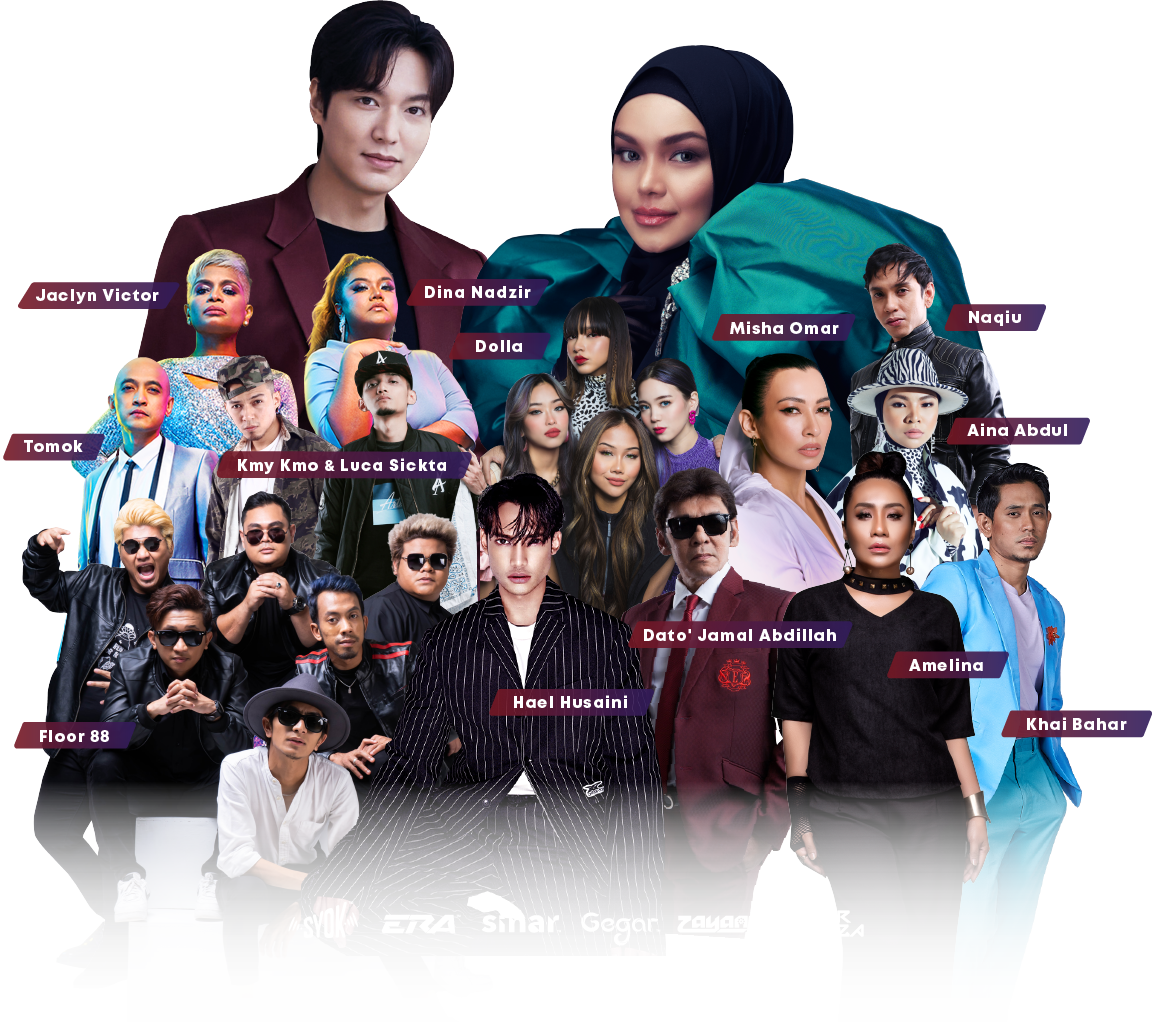 The highlight of the night, of course, was CUCKOO Brand Ambassador Lee Minho taking the stage, where the crowd went absolutely gaga over his appearance.
Upon walking onto the stage, Lee Minho warmly greeted his fans and shared what it was like to be CUCKOO's brand ambassador as well as returning back in Malaysia since his last visit in 2016.
"A lot of my fans came to meet me at the airport, so I'm happy to be back.
What I like the most about Malaysia are my fans.
The Korean star also added that he is currently working on several K-dramas such as "Ask The Stars" and "Pachinko" (Season 2).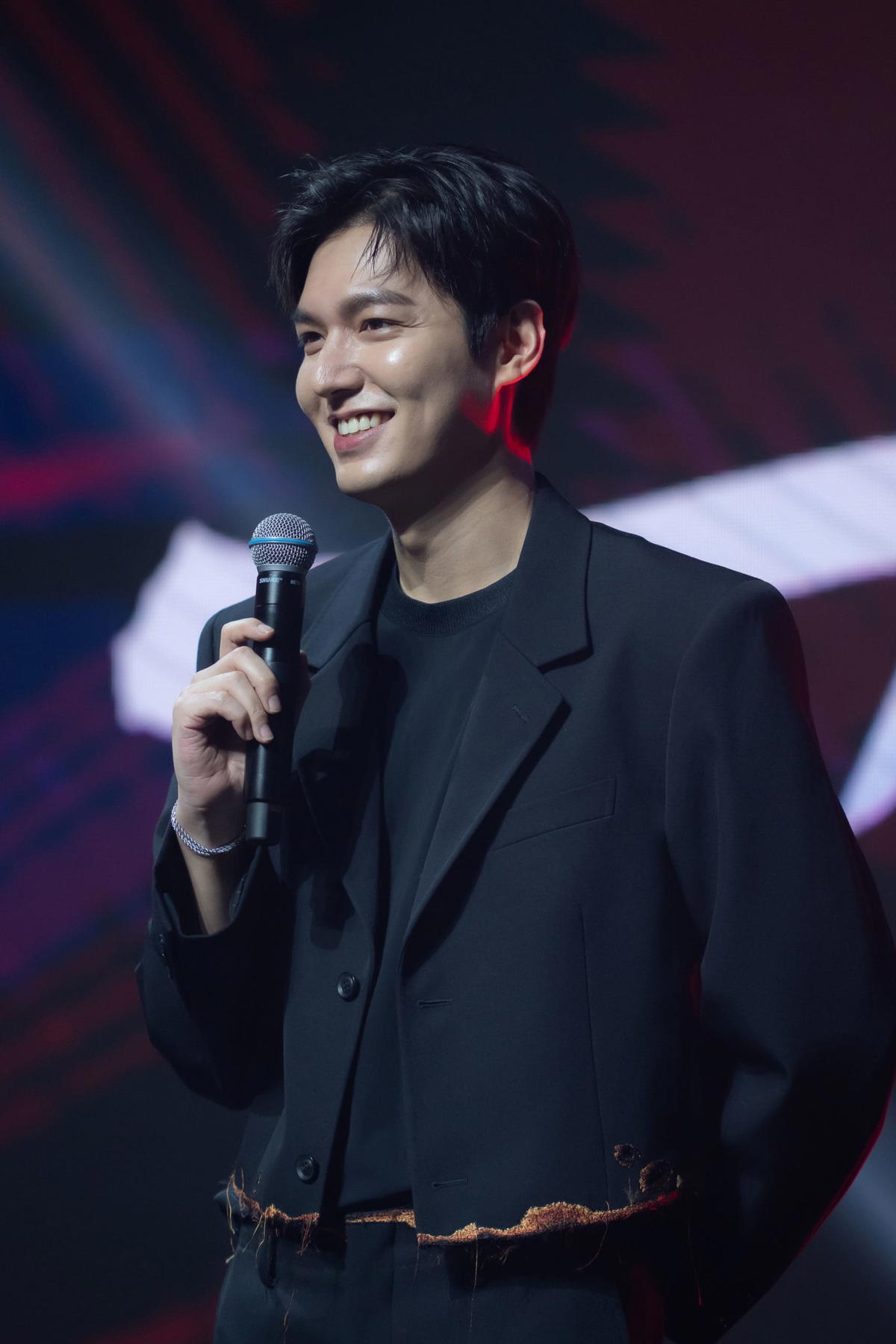 At the end of the session, he was joined by Hoe, the top Management of CUCKOO International, local artists and Dato' Sri Siti Nurhaliza to celebrate the company's anniversary with a large birthday cake.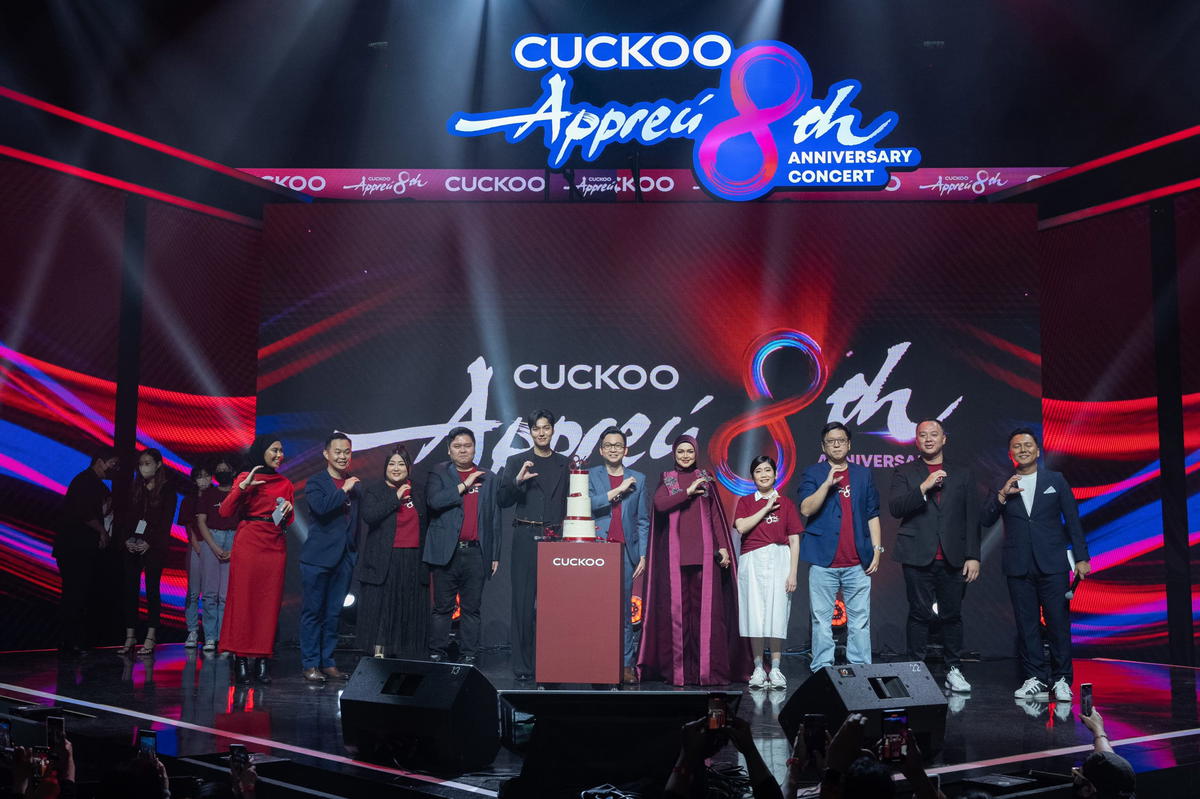 The night then continued with performances Dato' Sri Siti Nurhaliza, Misha Omar, Dato' Jamal Abdillah, as well as sensational performances Gegar Vaganza 9 with Tomok, Dina Nadzir, and Jaclyn Victor.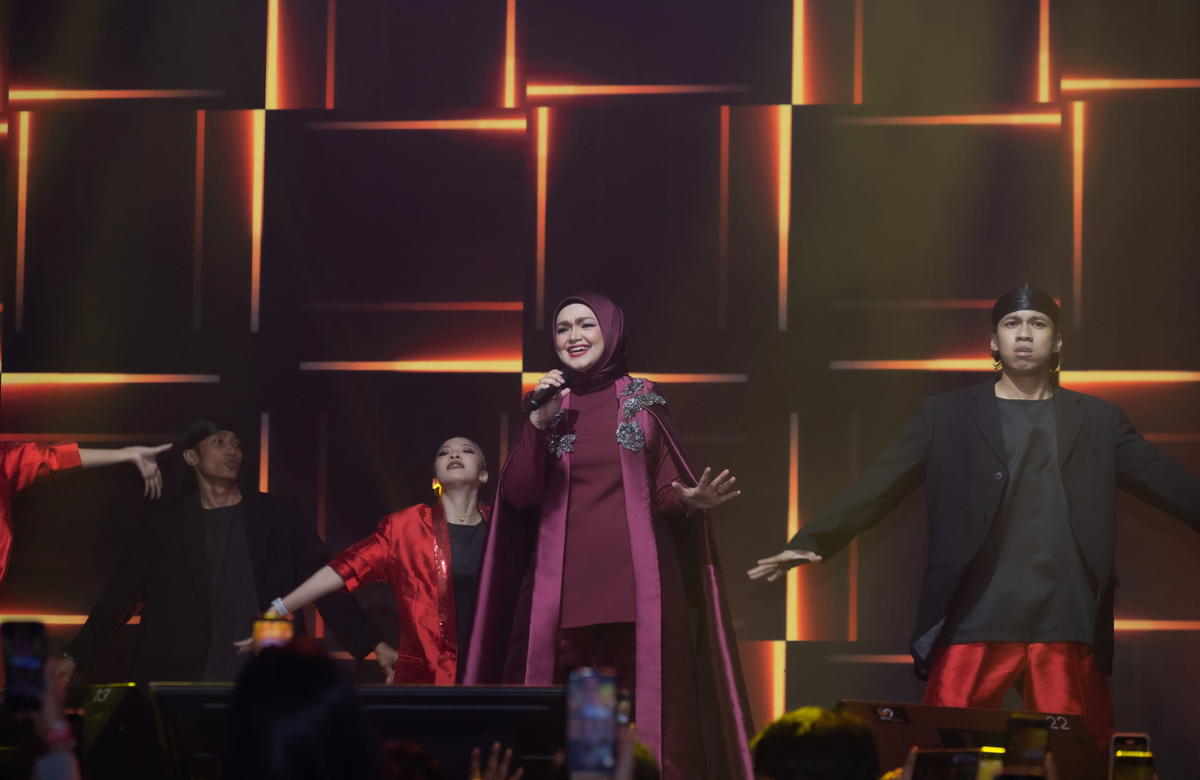 The CUCKOO Appreci8th Anniversary Concert is jointly organised with WonderLab and WonderKlean in collaboration with Astro, Astro Radio, SYOK, ERA, Sinar, Gegar and Zayan who are the official media partners.
Also supporting and making the event a success are Neutrovis, the Official Hygiene Partner, and Official Sponsors, HWC Coffee, Parlo Tours, and Sedunia Travel.
Further details about CUCKOO Appreci8th Anniversary Concert can be found via: https://bit.ly/CUCKOOAppreci8thConcertPressKit
Read also:
---