Malaysia's very own Tan Sri Michelle Yeoh recently captured the world's attention by taking home the Best Actress award at the Academy Awards. However, apart from the award and viral attention, a 'claim war' erupted between Malaysia and other countries vying for a connection to the star.
But wait, there's more. A video snippet shared by Buletin TV3 on their official Facebook page revealed that presenters Halle Berry and Jessica Chastain had their entire bodies blurred, leaving only their faces visible.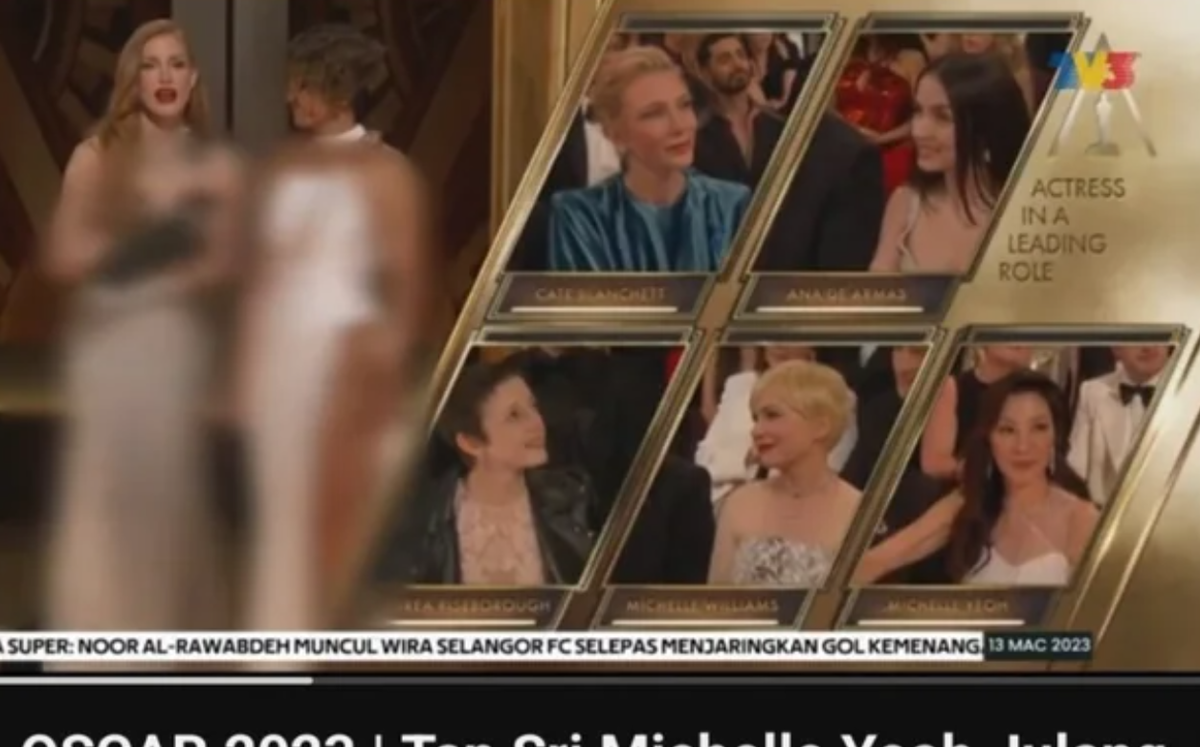 This sparked confusion and curiosity among netizens, who then shared images and screenshots of the censored video on Reddit.
What's so revealing?
Netizens were quick to weigh in on the matter.
One netizen expressed sympathy for the situation, criticizing the outdated mindset reflected in the censorship.
They highlighted that Michelle Yeoh's Oscar win came from outside of Malaysia, where dreams can come true, implying that the country's restrictive environment may be limiting opportunities for local talents.

Another netizen commented on the irony of the censorship, suggesting that it made the actresses appear even more inappropriate than they were originally.

A netizen's comment raised the question of whether the censorship of the presenters' bodies on television was applied on others too, asking "Did they censor Michelle Yeoh's dress too?"

Another comment by a netizen highlighted a similar issue in Indonesia, where women's breasts are also subject to censorship on television.
You can read the full Reddit post here:
The oscars according to TV3:
by u/architectcostanza in malaysia