TUNJONG – A video showing shoppers showing little regard for Covid-19 SOPs while fighting to grab mackerel fish which cost only RM0.10 each has gone viral online.
In the video posted by Borak Daily, the incident is believed to have occurred at a newly-opened Mydin outlet yesterday (Mar 10).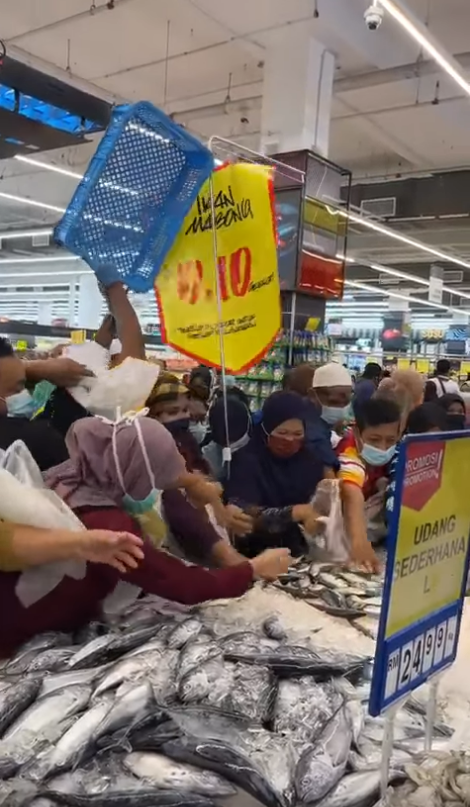 According to Kosmo!, things quickly got out of hand as shoppers rushed forward to buy the fish shortly after the mall's opening ceremony.
After 10 minutes, the management was forced to put a stop to the promotion to de-escalate the situation.
The video, which has generated 16k views and 118 comments, drew fierce criticism from netizens.
Many expressed their concern that a new Covid-19 cluster might form as a result of the chaos.
Some also criticised the mall for failing to put a limit on the number of shoppers who are allowed to purchase the fish at the same time.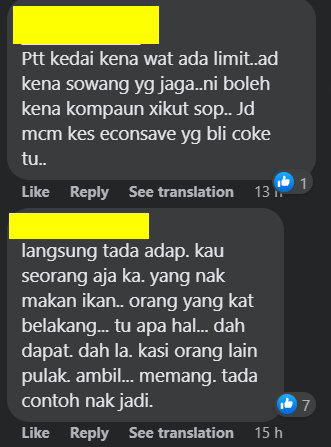 Watch the video here:
Cover Image via BorakDaily
Editor: Sarah Yeoh