With vaccination rates picking up speed nationwide, fully vaccinated individuals are now allowed to dine-in, though many are still hesitant to enjoy this privilege.
Unfortunately, this has also attracted the attention of selfish individuals, who wish to obtain this"freedom" illegally.
A netizen named phuttzlee recently warned the public to be wary of such people in a series of screenshots which went viral.
Don't share your vaccination cert. There are anti-vaxxers who want to misuse it for their own purposes."
In the screenshots, it showed a conversation between two acquaintances, one who was fully vaccinated, while the other one was an anti-vaxxer.
The anti-vaxxer first starts off with a casual greeting and asked her friend about her vaccination status.
She then requested to see her vaccination cert, which immediately sent warning bells ringing in her friend's mind.
Thankfully, the anti-vaxxer's friend saw through the ruse and politely told the former that it was private, knowing that she was preying on her vaccination certificate for her own selfish means.
This caused the anti-vaxxer to finally admit that she wanted to use her friend's certificate to dine-in and shop.
After realising the true situation, the anti-vaxxer's friend refused to show her cert despite the former's attempts to persuade her that it wouldn't be misused.
Best of all, when the anti-vaxxer was confronted over her refusal to take the vaccine, she replied by saying that she had little faith in it.
"I don't believe in vaccines at all."
Seeing that she won't be getting the vaccination cert anytime soon, the anti-vaxxer lost her cool and swore at her friend.
Many netizens expressing their doubts over the conversation, with some saying that it was most likely fake. However, they said that a valuable lesson could be learnt as well.
"Even though it is obvious that the conversation is fake, but the lesson to the public is there. Never share your vaccine cert to others."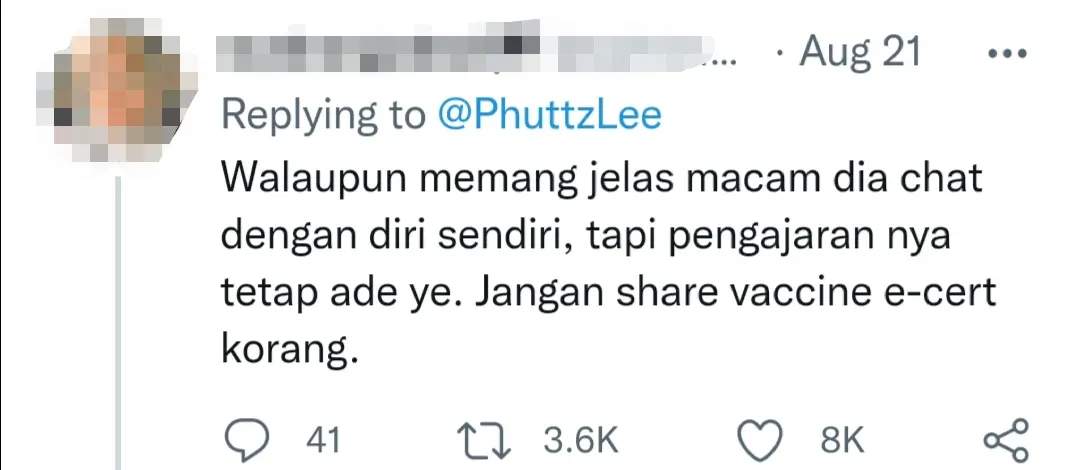 Some claimed they could easily find sellers selling fake certs online.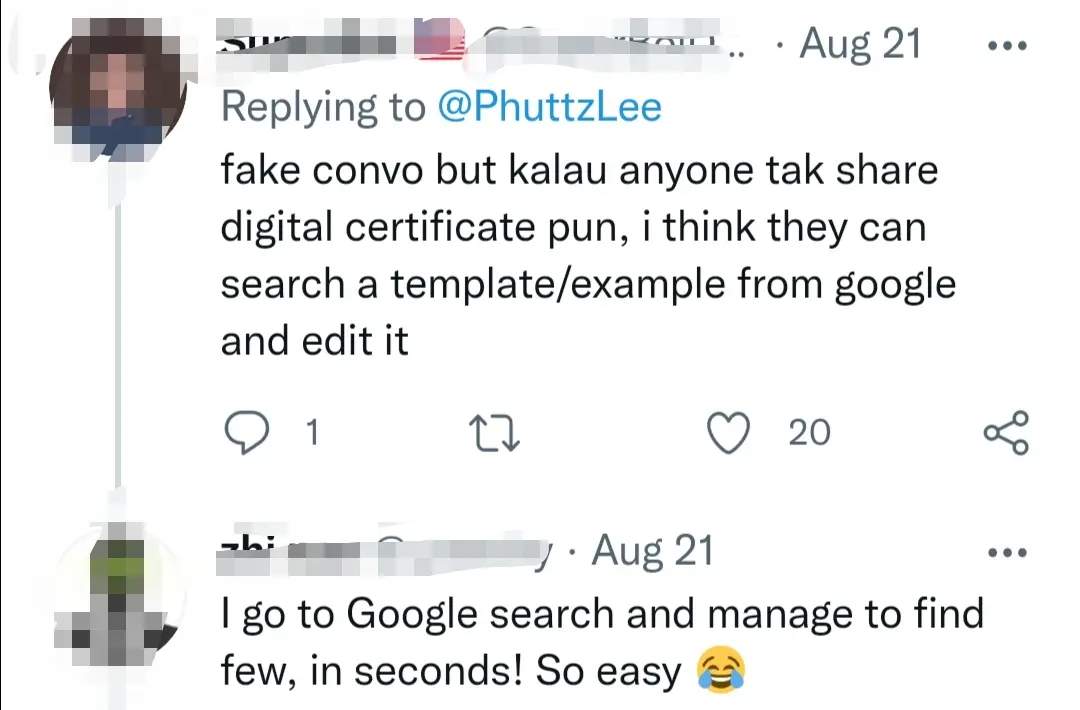 You can read the full Tweet here:
Cover Images via The Star & New Sarawak

Proofreader: Sarah Yeoh