Owning a new home is a major milestone, and Paramount Property is taking it to the next level with the exciting "Big Mega Win" campaign.
Imagine not only finding your dream home but also standing a chance to win fantastic prizes, including a luxury BMW iX1.
From July to December 2023, Paramount Property is ready to make every home purchase a Big Mega Win!
What Paramount Property has in store?
We have curated the best selection of your dream home that hits all walks of life. If you are just a fresh grad and think you can't own a house and WIN a BMW iX1, we beg to differ. Read on to find out more.
Arinna Kemuning Utama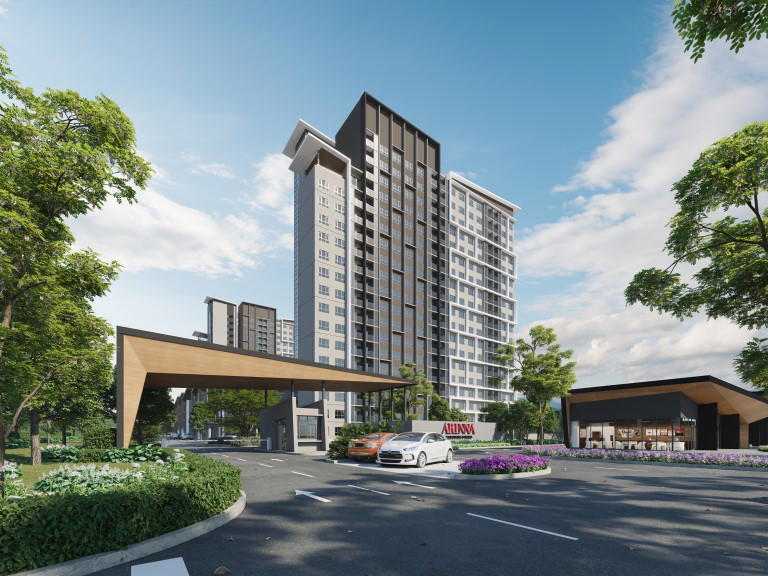 If you are a young and ambitious individual looking for the perfect starter home, Arinna Kemuning Utama is the right option for you.
Why: It is a freehold, low-density high-rise residential development in Kemuning Utama, Shah Alam.
This property offers built-ups of 1,011 sq ft and 1,528 sq ft, along with smart home features for ultimate convenience. You can control your home lighting, air-conditioning, and fans with ease, making your living experience comfortable and futuristic.
Plus, its prime location close to work and additional amenities ensures a great investment for your future.
Bukit Banyan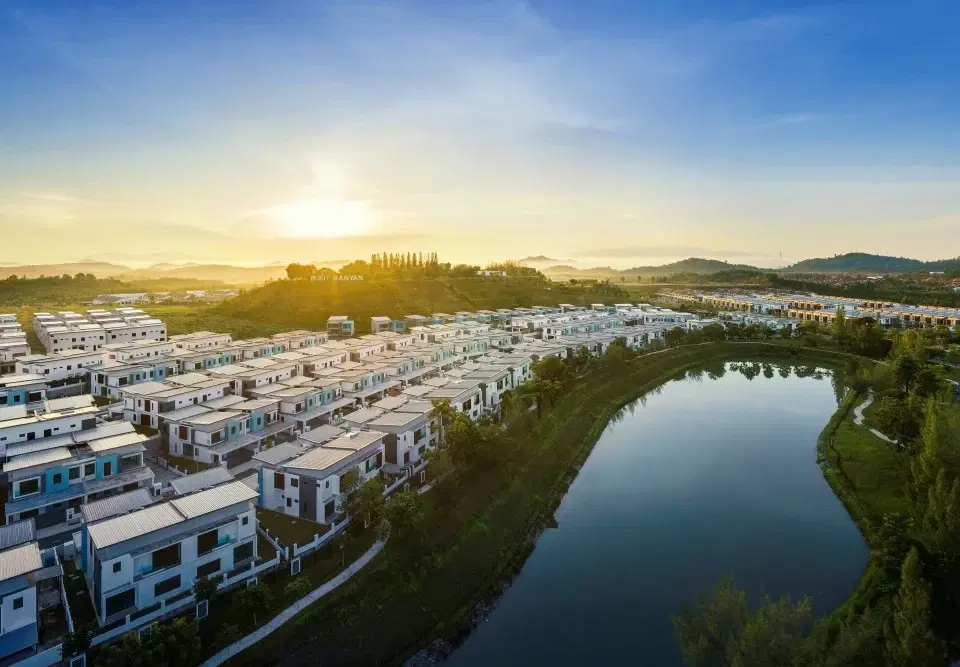 Located amidst nature's beauty, Bukit Banyan offers a serene and family-friendly environment. This residential enclave in Sungai Petani is perfect for family builders seeking a safe and secure sanctuary.
Why: This development in Sungai Petani blends contemporary architecture with nature's beauty.
Immerse yourself in the 25-acre Hill Park, boasting 9 thematic landscaped parks for endless enjoyment and relaxation.
The Atera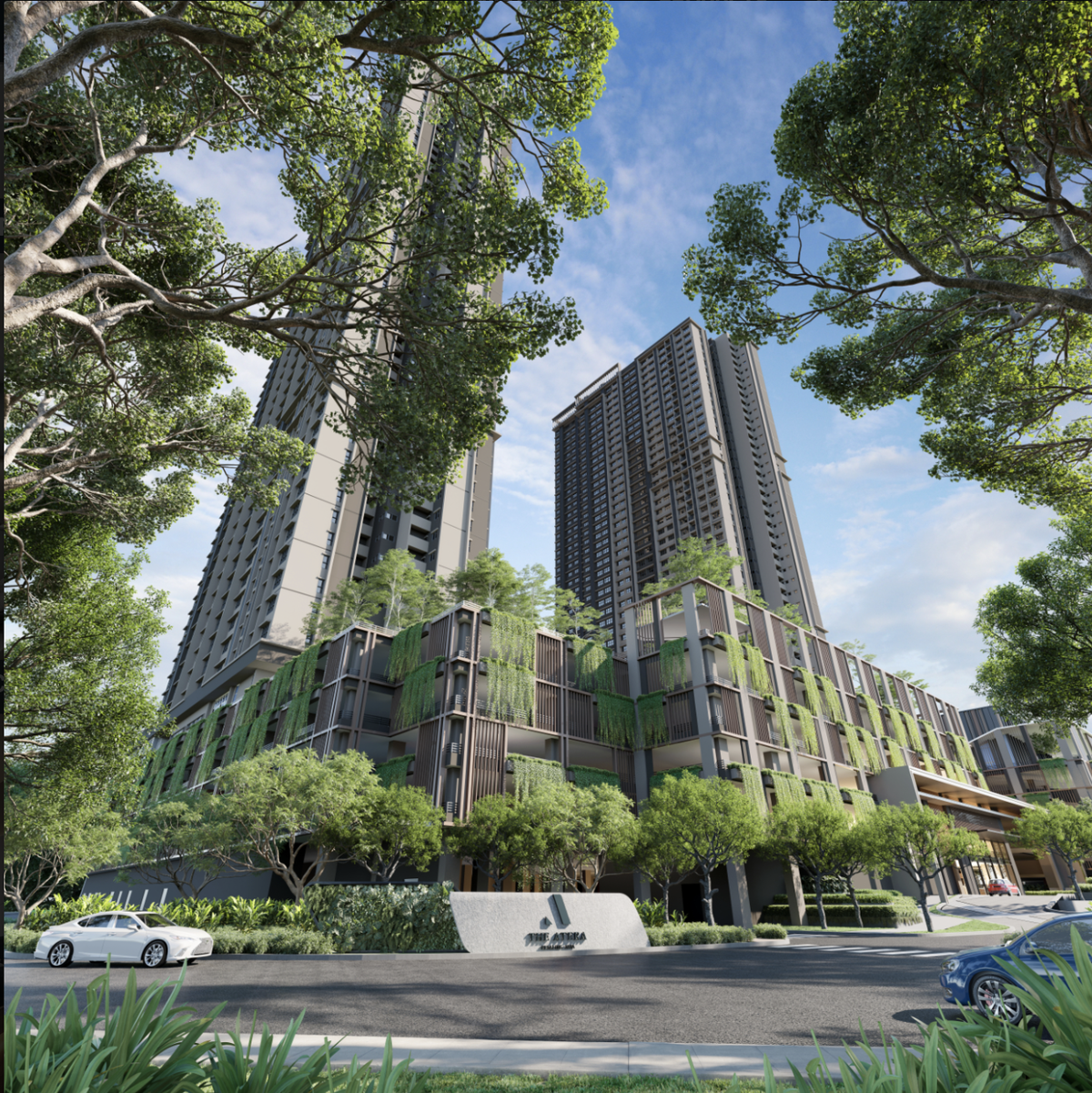 The Atera offers the epitome of transit-oriented urban living, making it the ultimate choice for Connected Go-Getters seeking a modern home in a prime location.
Why: This high-rise serviced apartment rejuvenates the vibrant neighbourhood of Section 14, Petaling Jaya. With the Asia Jaya LRT just 400 metres away, convenience is at your doorstep.
The Atera homes also come equipped with a Smart Home System that puts control at your fingertips. From digital door locks to lighting and air conditioning, it's all managed effortlessly from your phone.
Move into The Atera with ease, as it is partially furnished, ensuring a hassle-free transition into your new home.
Greenwoods Salak Perdana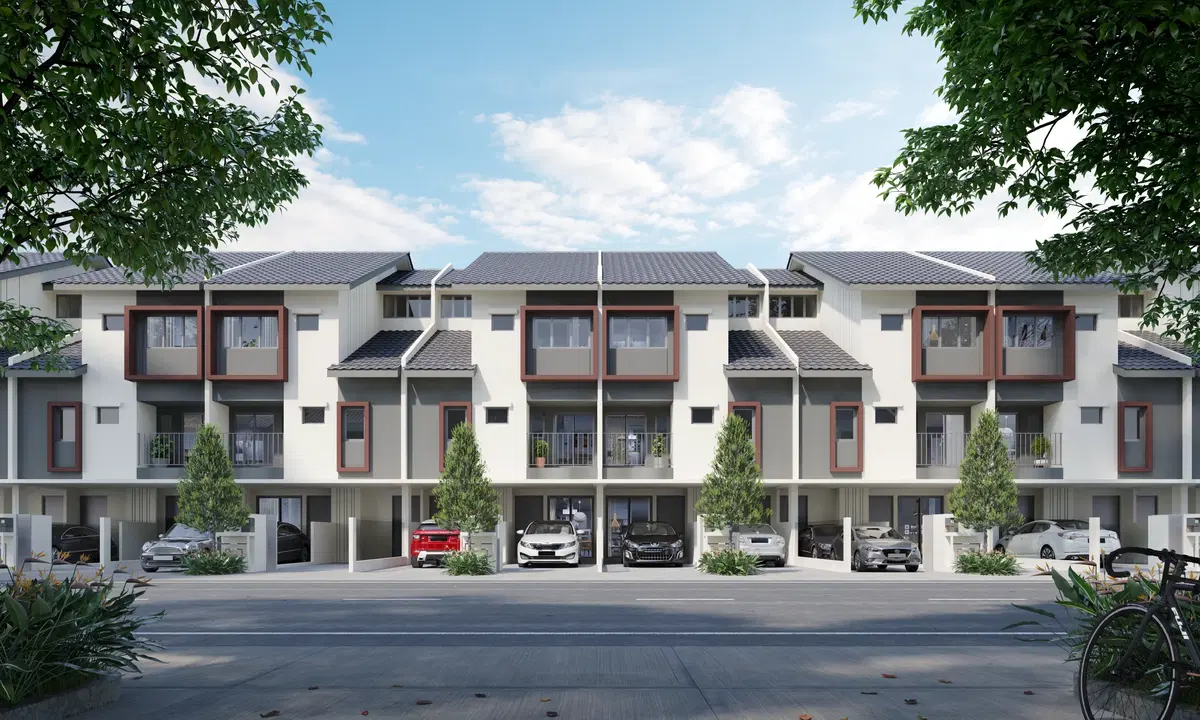 If you prioritise your family's needs and seek a nurturing environment for your loved ones, Greenwoods Salak Perdana is the perfect choice.
Why : This verdant and flourishing 237-acre freehold township development in Salak Perdana, Sepang, offers a gated and guarded community surrounded by greenery, making it a sanctuary for people to come home to.
The Hill Park complements this family-friendly atmosphere, providing a hub for outdoor activities and relaxation while fostering community bonds. With schools, recreational ponds, and playgrounds nearby, your family can thrive in this wholesome community setting.
Utropolis Batu Kawan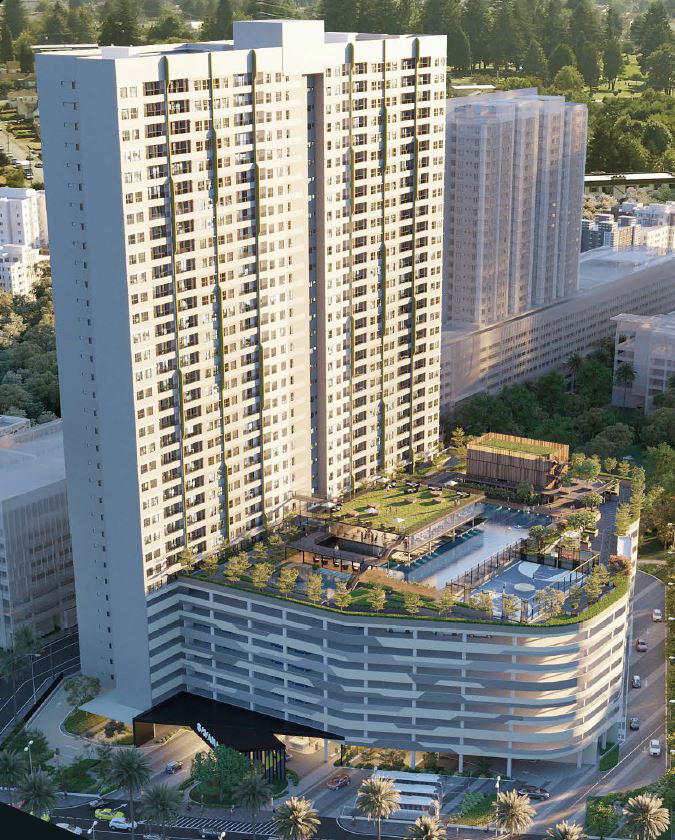 For those seeking an urban lifestyle with versatile living spaces, Paramount Property presents Utropolis Batu Kawan's Savana.
Why: This majestic 36-storey serviced apartment stands as part of the iconic Utropolis at Batu Kawan, an area known for its rapid economic growth.
Here, you'll enjoy the serenity of your own exclusive enclave while being close to urban conveniences.
Savana, the award-winning development also offers diverse living spaces personalised to meet the needs of discerning individuals. If you seek a home that exudes prestige and distinction, look no further than Savana.
Sejati Lakeside 2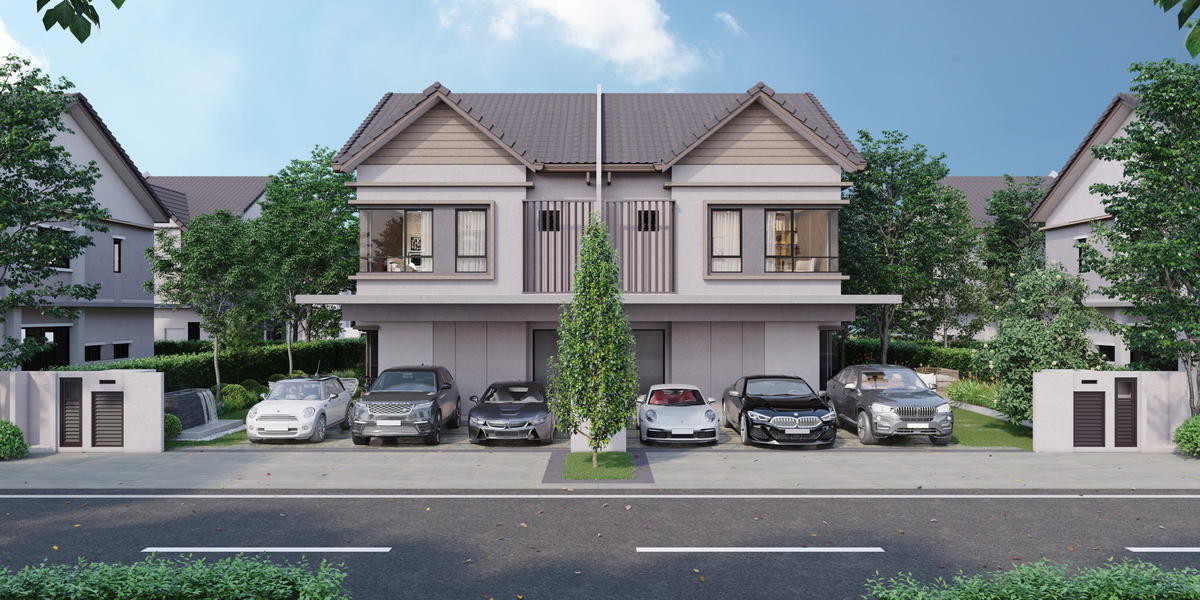 Paramount Property presents Sejati Lakeside 2, an award-winning wellness-centric development with freehold semi-detached homes next to a scenic lake.
Why: Perfect for those seeking a serene yet connected living experience, this private enclave provides 234 well-appointed residences. Three lush parks and 11 comprehensive facilities promote wellness and safety for residents of all ages.
Paramount Palmera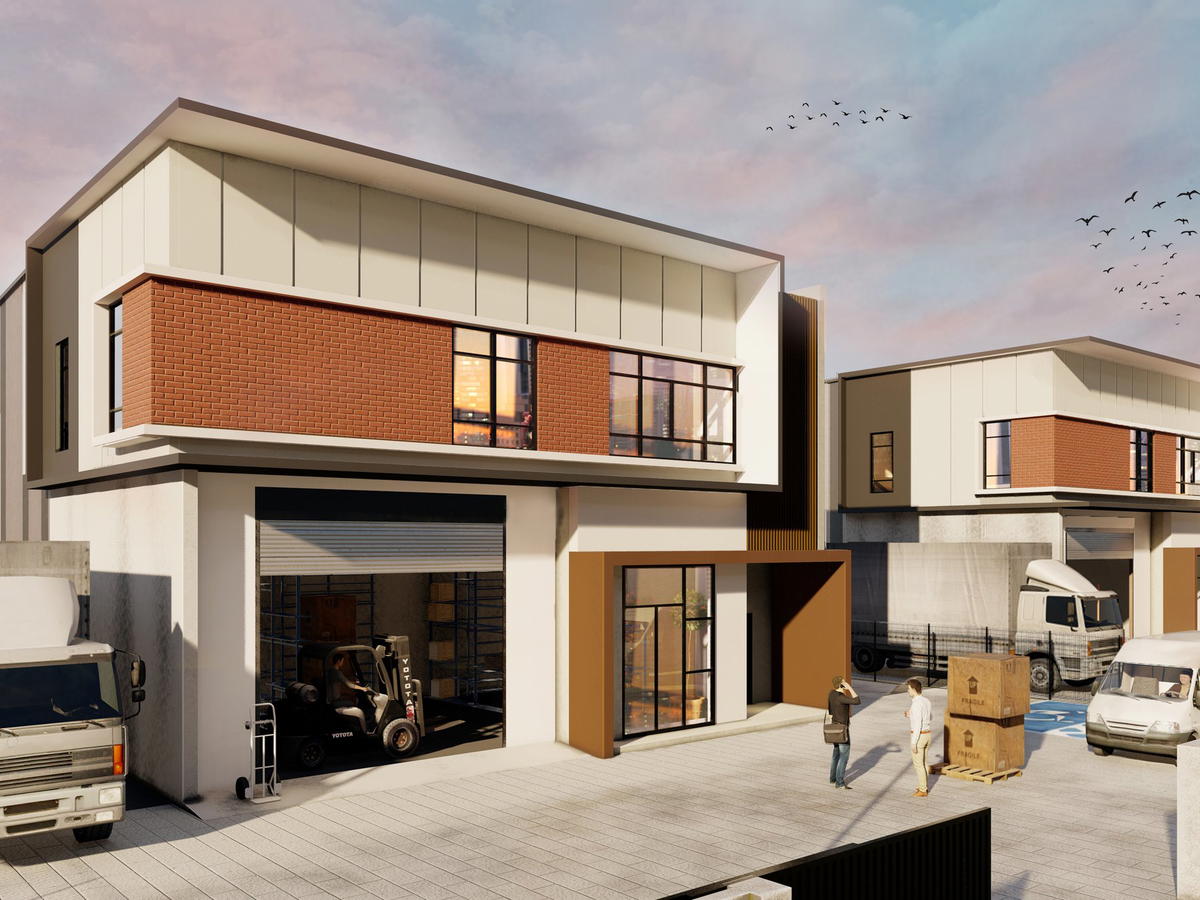 For those who are looking for business growth and versatility, Paramount Palmera provides modern light industrial units with expandable warehousing space.
Why: Located at Bukit Minyak, Penang, this 17.87 acre prime industrial development offers easy access to major highways, making it the perfect choice for thriving businesses
Jaw-dropping Deals and Packages
Each home that you purchased offers you the opportunity to enjoy a combination of these 5 jaw-dropping deals and packages, available in selected projects.
1. Buy and Save
By purchasing your dream home from any of the participating projects during the campaign, you can unlock incredible savings of up to RM150,000!
Imagine having the opportunity to keep a substantial amount in your pocket while securing your ideal home.
2. Move-in Ready
For those who value convenience and want to start their new life in their dream home hassle-free, Paramount Property's Move-in Ready offer is the perfect fit.
Selected projects, like The Atera, come with a complimentary furnishing package, making it easier to move into your new high-rise serviced apartment in Section 14, Petaling Jaya, with essential furnishings provided for your comfort.
3. Easy Settlement
Paramount Property provides an Easy Settlement option for certain projects. Prospective homeowners can take advantage of this offer, allowing them to divide the payment for their desired property into convenient, interest-free monthly instalments over a 12-month period.
To learn which projects currently offer this option, interested parties can contact the sales team or visit the Paramount Property website.
4. Quality Assured
When you buy a home from any of the participating projects, you can be confident that your investment is protected. Paramount Property is rated highly for the quality of their projects, and the Sejati Lakeside 2 even comes with a 5-year defect liability period.
During the defect-liability period, the developer will promptly address any structural or workmanship issues that may arise, ensuring your home is given to you in excellent condition. The developer even has a mobile app for all reporting and updates.
5. Enticing Benefits
The Enticing Benefits offered by Paramount Property sweeten the deal for every homebuyer.
You can enjoy significant savings with free legal fees and stamp duty for your Sale & Purchase Agreement, and loan agreement (including disbursement). Enjoy subsidies off the stamp duty for your Memorandum of Transfer too!*
With this offer, you'll be able to keep those funds for other essential purposes or allocate them towards enhancing your new home.
Please note that these exceptional deals and packages are available only in selected projects. Be sure to check with the sales team or visit their website to find out which projects currently offer these exclusive benefits.
Own a BMW iX1 with Big Mega Win
Now that you have purchased your dream home from Paramount Property, you definitely don't want to miss your BIG chance to own a luxury car. And…we're talking about a BMW iX1!
Here's how:
1. Purchase a home from any participating project during the campaign period (1 July 2023 till 31 December 2023) to be enrolled into the Big Mega Win giveaway.
2. Stand a chance to win amazing prizes every month – your entry carries forward to the following month if you don't win initially.
3. And now wait to stand a chance to take home the Big Mega Win prize of a BMW iX1 at the end of the campaign!
Now, are you ready to make your home ownership dreams come true and participate in the Big Mega Win campaign?
Visit Paramount Property's property galleries directly or book a viewing in advance via their website to ensure personalised attention and assistance throughout your journey.
Also, you can stay in the loop with the latest developments and exciting news from Paramount Property by following them on their official social media platforms.
Connect with them on Facebook and Instagram for a one-stop source of all things related to their exceptional projects and exclusive offers!
*Terms and conditions apply. The information provided is subject to change without prior notice. For the latest updates, please visit the official Paramount Property website.