KUALA LUMPUR – A Malaysian has taken to Facebook to warn netizens to be on their guard against individuals pretending to be police officers after he nearly became a victim at a Maybank ATM at Sri Petaling.
In the post, Hao Lu Lee wrote how he was making a cash deposit at 11.45pm on Monday (Feb 28) when he saw three men stopping their motorbikes at the bank's entrance, with one of them entering into the premises.
"At that time, there was another uncle who was still inside, so I felt slightly at ease and made my way in. However, it wasn't long when I was the only one left."
Sensing an oncoming wave of panic, Hao became nervous and hurriedly finished the transaction and was about to leave when the men called out to him.
They told me that they were plainclothes policemen and one of them showed me his identification tag as proof. When I asked them what they were doing, they kept telling me not to be afraid and even offered to be in full view of the CCTV.
Despite Hao's repeated claims of innocence, the men refused to let him go and demanded to see his identification card (IC).
After three long minutes, Hao finally made his getaway by telling the men that he had left his IC in his car and quickly sped off once he got in.
He then advised netizens not to forcefully fight their way out of such situations as it can take a dangerous turn and to not visit banks late at night.
Whenever you meet such a situation, pretend to find an excuse to get away from them and run as fast as you can. While I don't encourage anyone to go to the bank this late, I had no choice as I never had the chance to go on other days.
Read his post here:
'So scary!'
Many, while shocked by Hao's encounter, were relieved to see that he was unscathed by the incident.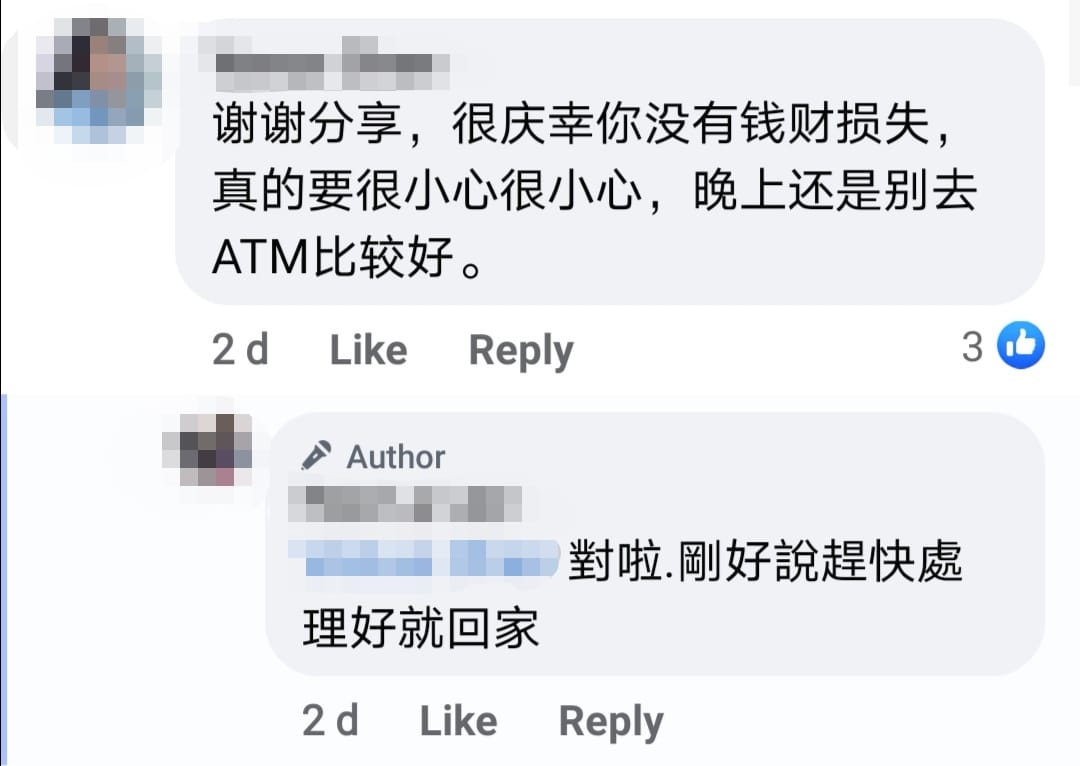 One netizen also wrote of how several relatives were victims of a robbery at the exact same location, with one of them sustaining injuries.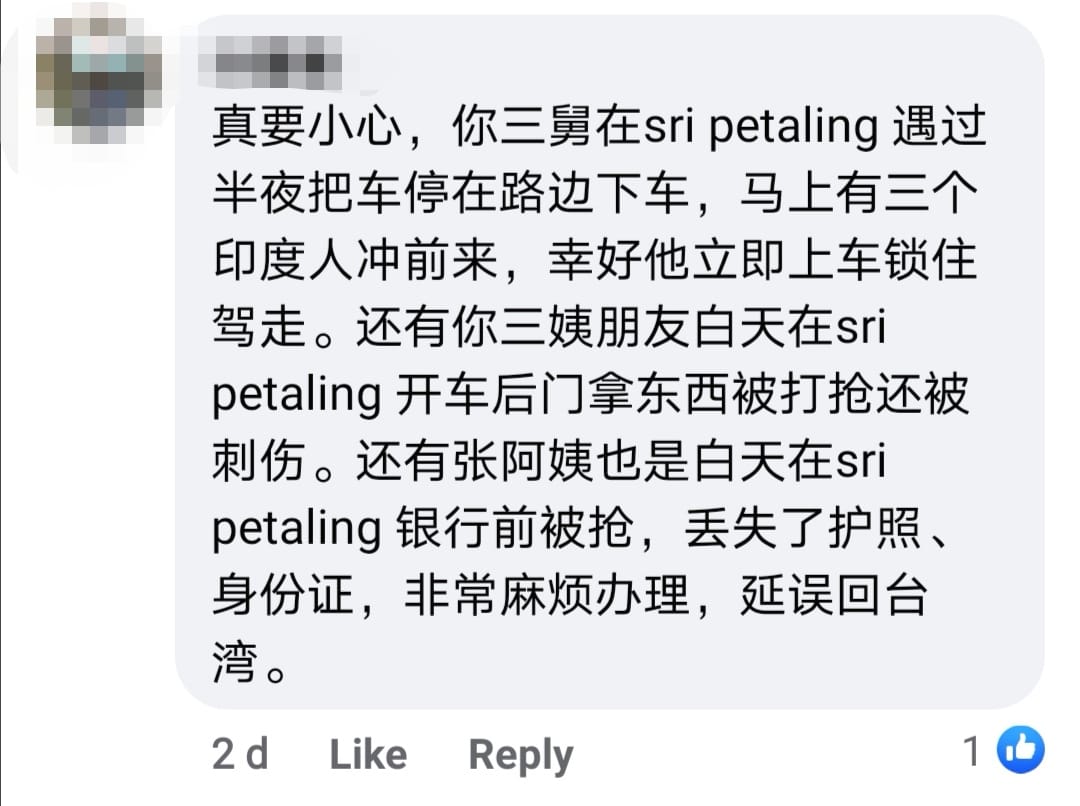 Be alert at all times and do not speak to those that you do not recognise!

Cover image via Facebook/Hao Lu Lee