SUBANG – With The Batman hitting local cinemas this week, Sunway Pyramid was turned into Gotham on Tuesday (Mar 1) as the iconic Bat-Signal was projected into the night sky.
TikToker @zoewiththecurlyhair, whose company Revival Production was hired to execute the ambitious project, uploaded a video showing the Bat-Signal being shone clearly above the mall.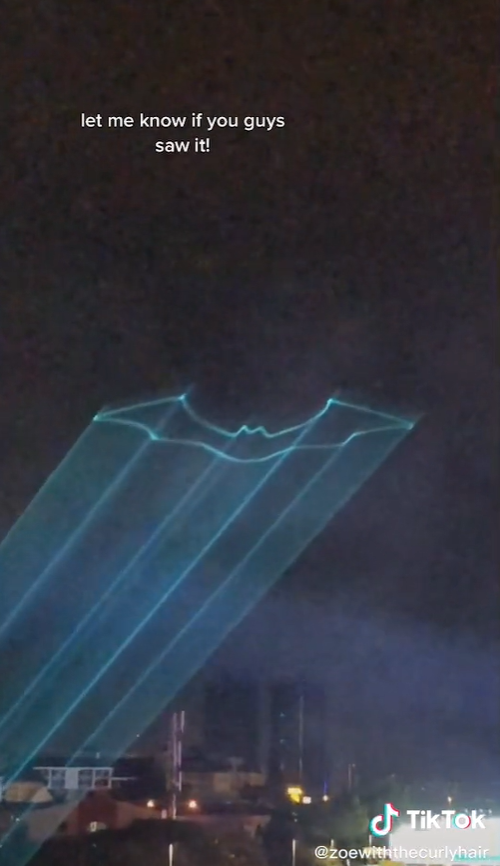 She also explained how artificial clouds machines and high powered laser light were used to make the Bat-Signal more visible in the dark night.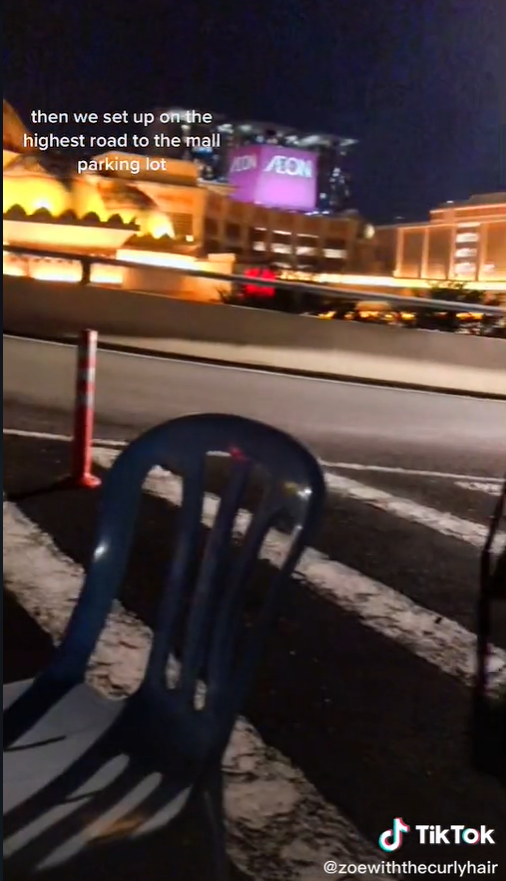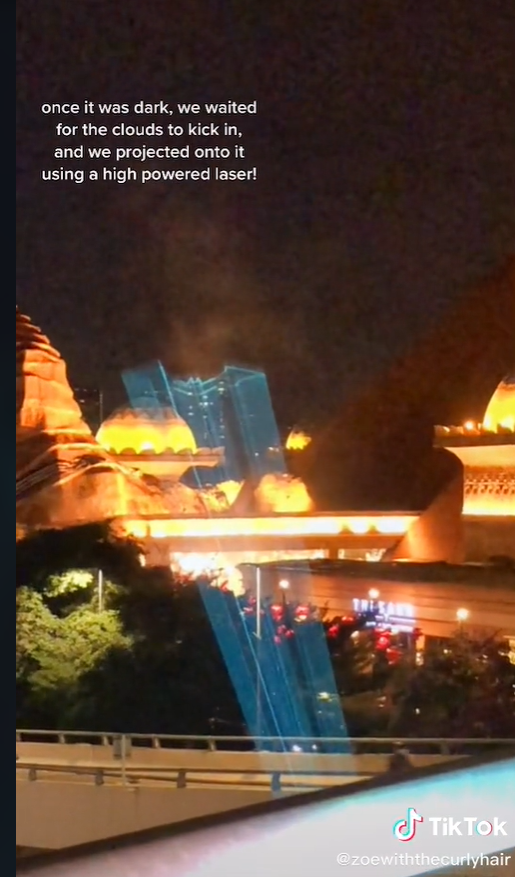 If you didn't manage to catch the Bat-Signal for yourself at Sunway Pyramid, here's how it looked like!
@zoewiththecurlyhair also wrote that the Bat-Signal will be displayed at Berjaya Times Square today (Mar 4) until 11.30pm so here's your chance to finally catch it in action!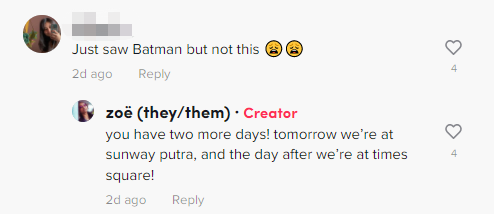 ---
---
Unimpressed much?
Despite the hype surrounding the Bat-Signal, some netizens who were at the scene claimed that all they saw were blurry lights.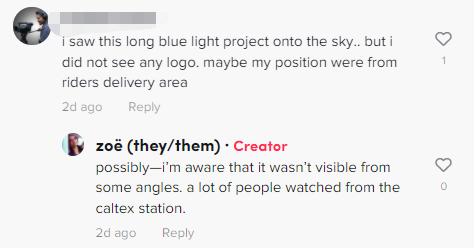 Others claimed that the Bat-Signal wasn't projected into the sky but onto Sunway Pyramid's Lion head.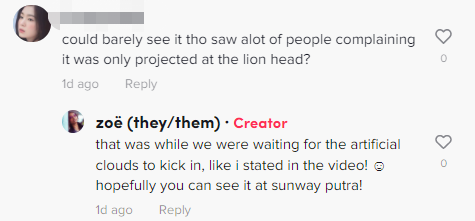 One netizen said that he had waited for close to two hours to see the Bat-Signal but was left disappointed.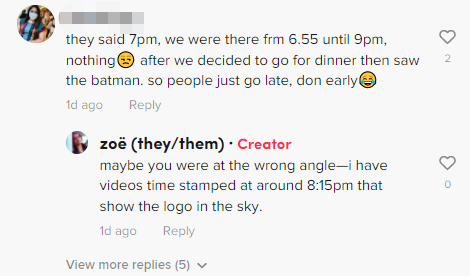 And it seems that these claims aren't unfounded as shown through several pictures posted on the Facebook page Malaysia Shopping Mall.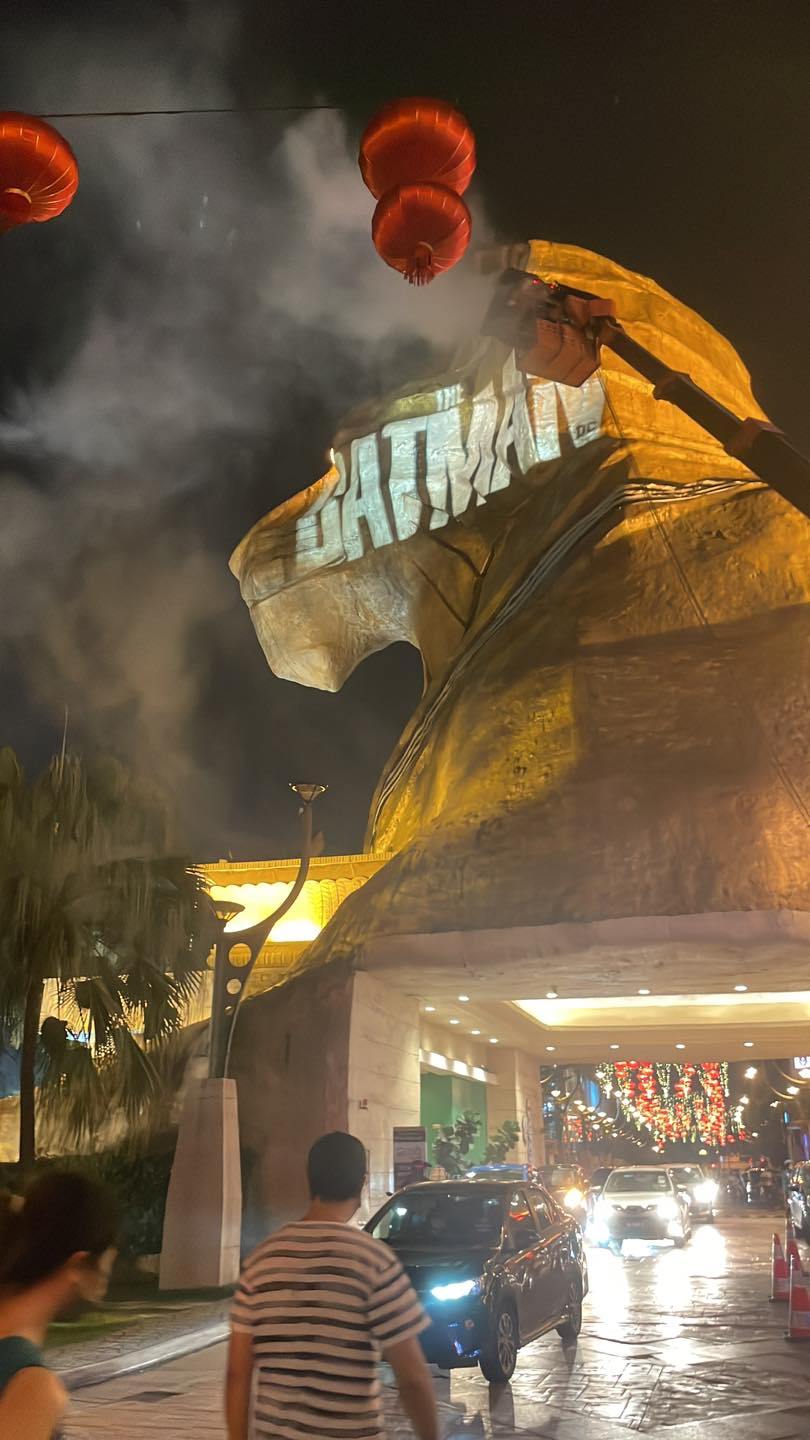 How about you? Did you manage to witness the Bat-Signal in all of its glory? Share with us in the comments!
Cover image via TikTok and Malaysia Shopping Mall.