KUALA LUMPUR – Hours after the shocking breakup of the Chan Peng Soon-Goh Liu Ying partnership, the Badminton Association of Malaysia (BAM) confirmed today that Peng Soon has applied to rejoin the national team as a mentor to the younger players.
Yesterday after the BWF World Tour Finals, the highly-accoladed duo announced the end of their 13-year-partnership, citing exhaustion and prolonged injuries as the reason.
You can read more about it here:
Peng Soon, fondly known as 'Uncle Chan' on social media, previously left the national team with his now ex-partner Liu Ying on December 17, 2018, and participated in tournaments as a free agent.
In a statement, BAM president Tan Sri Norza Zakaria said that Peng Soon will officially begin his duties on January 1, 2022.
After thorough deliberation, we decided to absorb the accomplished 33-year-old shuttler with the objective of strengthening the mixed doubles department and implementing a mentoring role for the youthful national squad.
"He also stated his intentions to fight for Paris 2024 and expressed his determination to also serve as a mentor in his application," he said.
Zakaria added that BAM had no doubts that the veteran player would be an asset in nurturing young talents.
You can see the post here.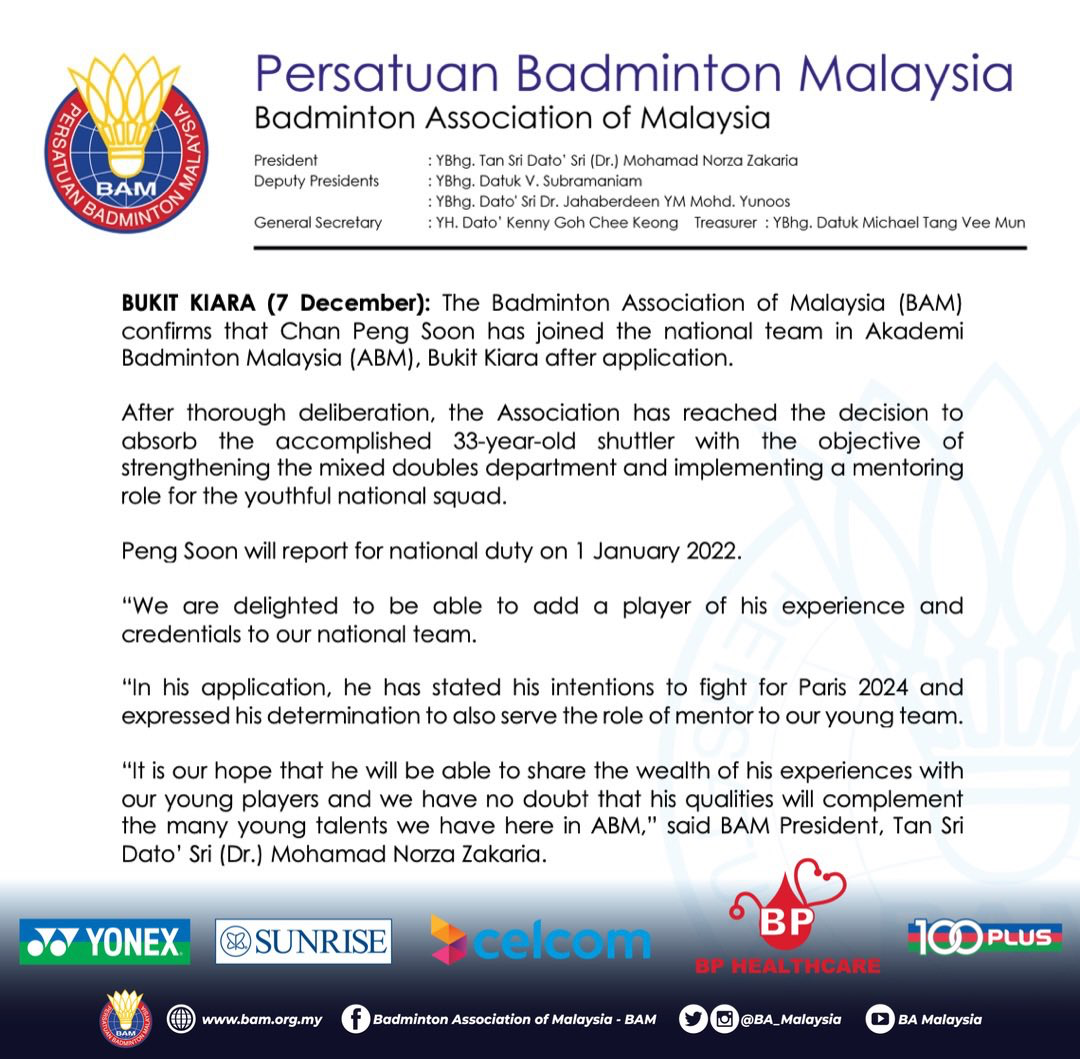 Let's hope 'Uncle Chan' can train up the younger players to represent Team Malaysia in future tournaments! #GoMalaysia
Cover image via IG/ pschan88

Editor: Sarah Yeoh