LAHAD DATU – A two-year-old elephant succumbed to wounds inflicted on its foot after it stepped on an illegal snare and had to be amputated.
In a statement by the Wildlife Rescue Unit, the female elephant was located by the team at Felda Sahabat 5 in the Tungku area after they were alerted by estate workers on June 18.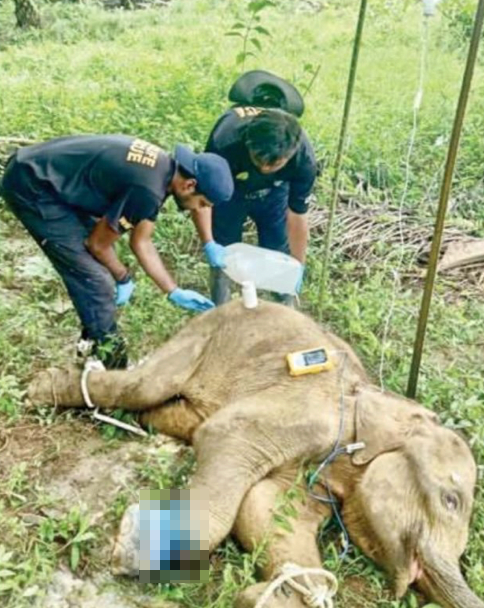 Upon checking on her, they realised that her leg had to be amputated after it was crushed by the snare's tight grip.
Aside from the amputation, the elephant's ankle also had to be cut off to prevent further damage to the foot tissue.
As a result of the surgery, the animal was deemed unable to live alongside its kind and maimed for life.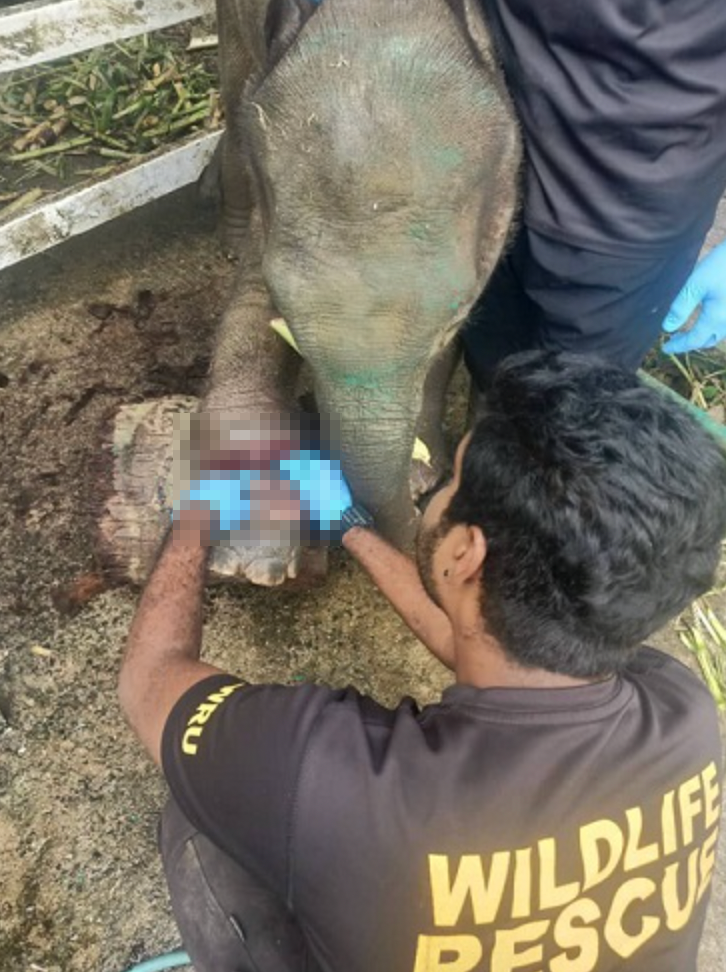 Died the next day
Unfortunately, the baby elephant did not survive and died on Tuesday (June 21), a day after the surgery.
According to Sabah Tourism, Culture, and Environment Minister Datuk Jafry Ariffin, the animal had actually showed signs of recovery following the surgery.
However, the next day, the baby elephant looked quite weak and depressed. Treatment and medication were administered and the baby elephant responded well.
"It tried to get up but collapsed again briefly at about 6.15pm and stopped breathing just before the veterinarian confirmed its death," he told Sinar Daily.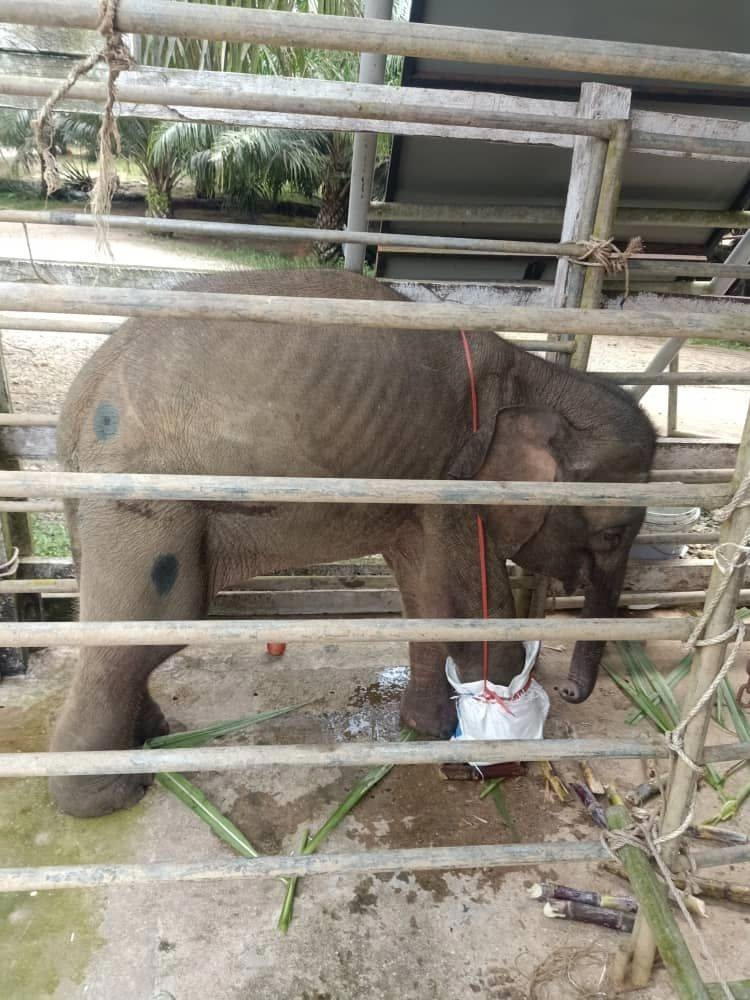 Following an autopsy performed on the elephant on Wednesday (June 22), it was revealed that it had died due to vital organs such as the heart and lungs failing, as well as bleeding in the alimentary canal in the stomach and intestines.
Jafry expressed his anguish over the incident and urged for stronger action to be taken in protecting endangered animals in the country.
I am deeply grieved that certain parties' irresponsible trap-setting has resulted in the young elephant's terrible injuries. Setting up snare traps is a cruel act punishable under the Wildlife Conservation Enactment of 1997.
"I hope the injuries that caused such death will not recur in the future," he said.
A reward money of RM5,000 has also been offered by the wildlife department to anyone who has additional information to the incident.
Under Section 33(1)(k)(iii) of the Enactment, those found harming wild animals with snares are liable to a fine not less than RM20,000 and not more than RM10,000, a jail term not less than six months and not more than five years, or both.
Read also:
Cover image via Sinar Daily & Facebook/Wildlife Rescue Unit