A Perodua Axia owner stopped by the roadside to buy pickled mango, causing a Nissan X-Trail to knock down a motorcyclist at a traffic light area in Bangi at around 1.50 pm last Friday (9 Sept)
Hit and Run
Twitter user @wnreni posted dashcam footage showing how the incident took place, and it went viral.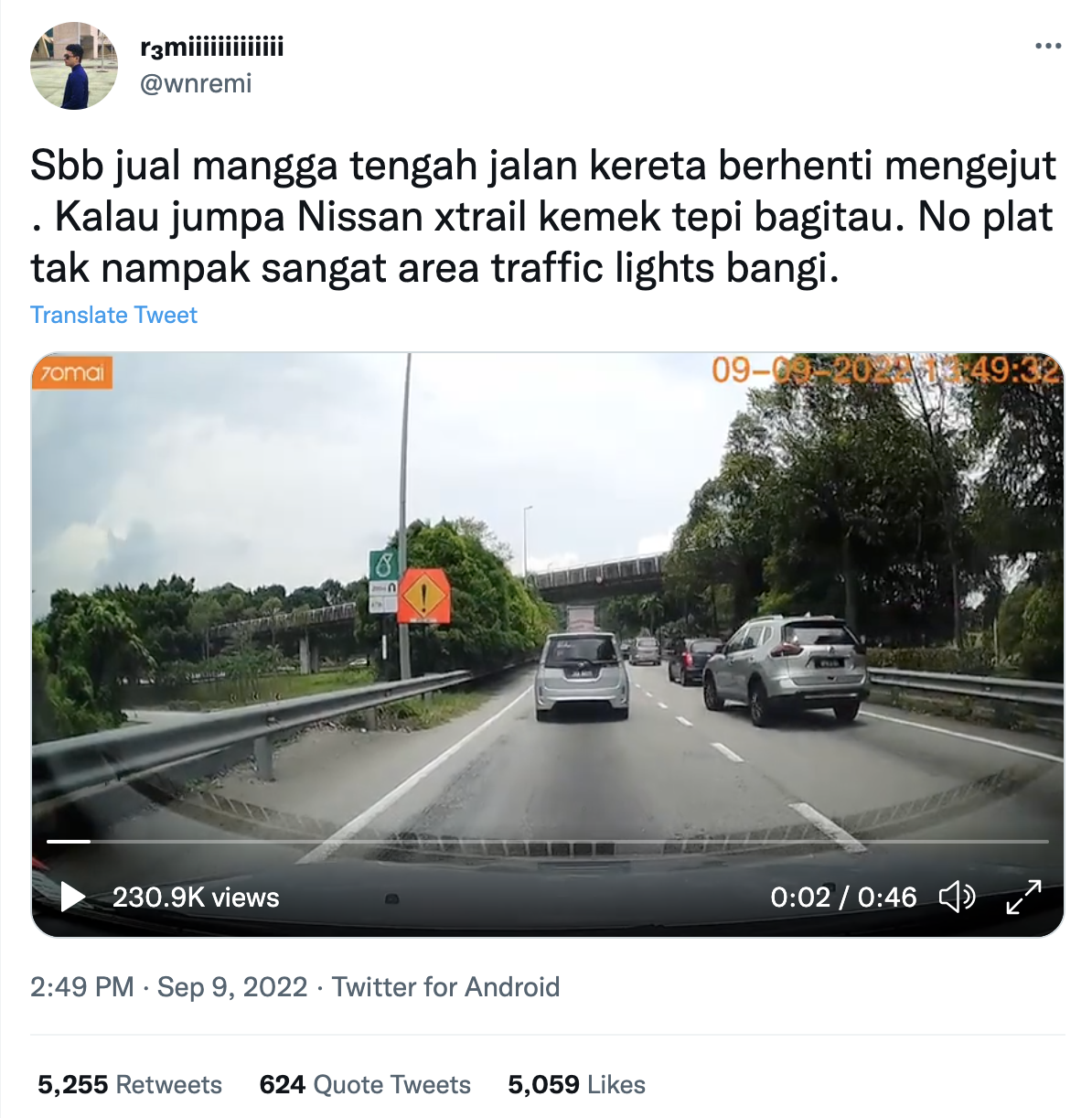 The 46-second clip shows a dark blue Perodua Axia stopping by the roadside to buy seasoned mango from a man without any hazard light or signal while other cars were proceeding after a traffic light in front turned green.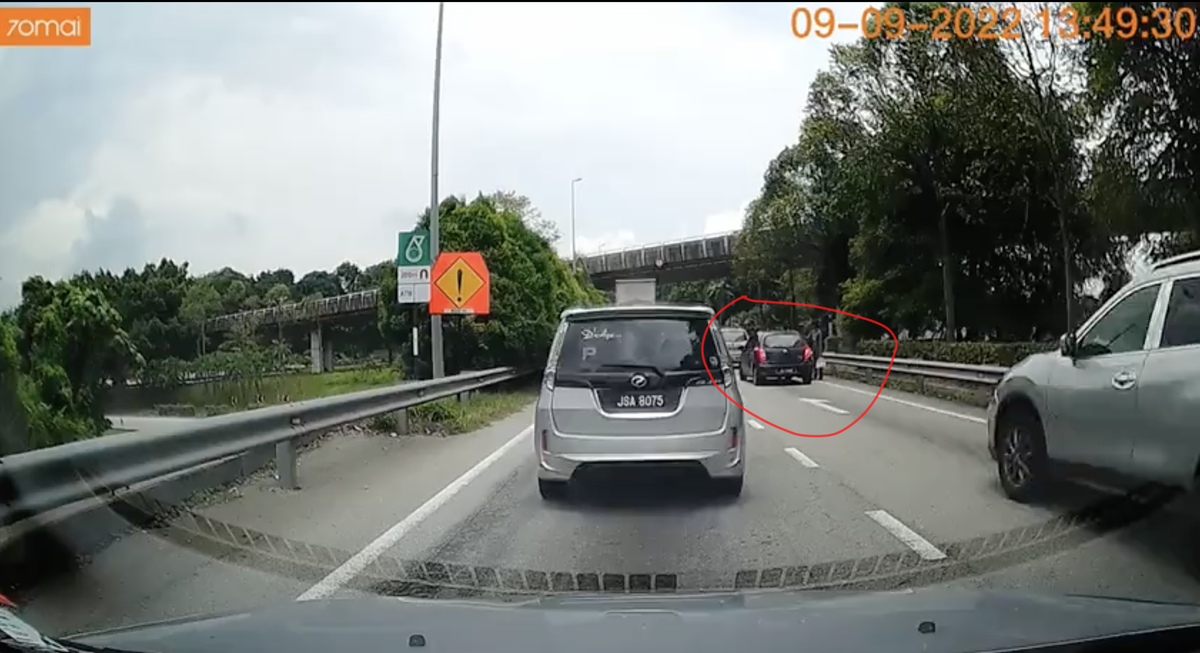 A Nissan X-Trail behind it that did not want to wait tried to overtake it by switching lanes urgently. It knocked down a motorcyclist that did not have enough time to slow down.
The Nissan X-Trail and Perodua were seen driving away without taking a look at the victim. The victim was lying on the road until the pickled mango seller and a postman passing by offered him help.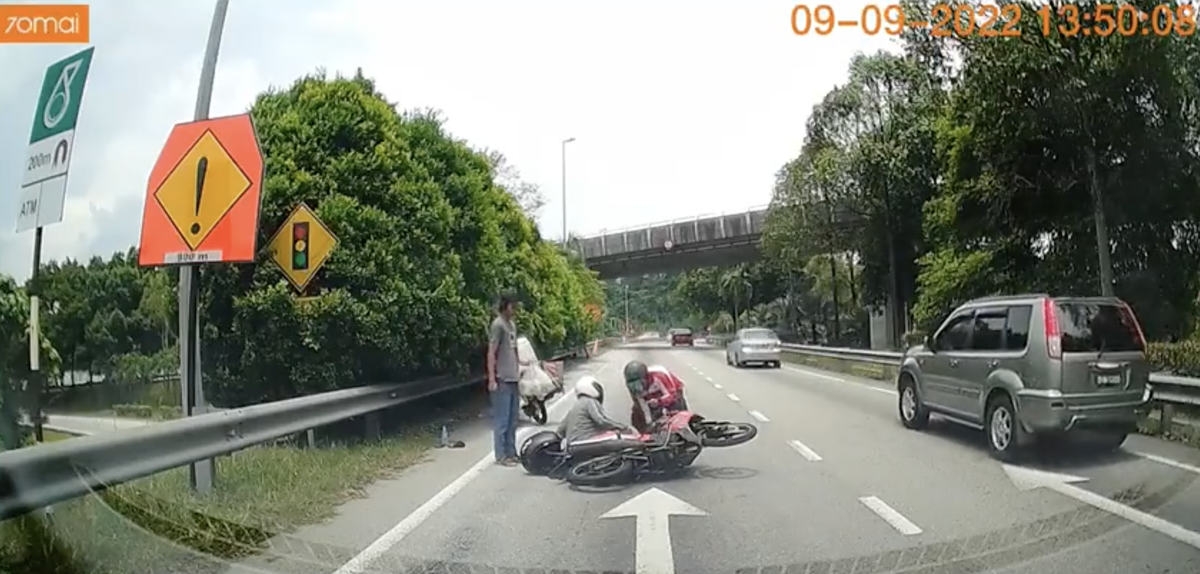 The Twitter user, who is believed to be the motorcyclist's brother, posted the video to seek the public's help to find the Nissan X-Trail owner.
Watch the video here:
Fortunately, according to the latest update by the OP in the same Twitter thread, the Nissan X-Trail owner reported himself to the police yesterday (10 Sept). He said he urgently changed lanes and did not stop to help after knocking down the motorcyclist because he was in a rush.
 
However, the driver found the victim and apologised. Both the seasoned mango seller and the Nissan X-Trail driver were fined. Hence, the case is now settled.

Who is to blame?
The video has garnered 5k retweets, 600 quote tweets and 5k likes as of writing.
Netizens were discussing whose fault is it for the incident to happen.


Most netizens emphasised how wrong it is to stop by the roadside and buy something.

"The (Perodua) Axia owner should be fined too."

"I hope Malaysians do not normalise buying or selling mango or pickled fruits by the roadside like this. When there's demand, there's supply. The road is not a business place."
Some think the Nissan X-Trail driver should not be blamed as he put on his signal before changing lanes, and the motorcyclist was riding too fast since he did not manage to brake.

Someone also pointed out that the motorcycle was in his blind spot when he was trying to change a lane when someone said he should not have changed lanes if he saw a motorcycle coming. However, he should not have hit and run.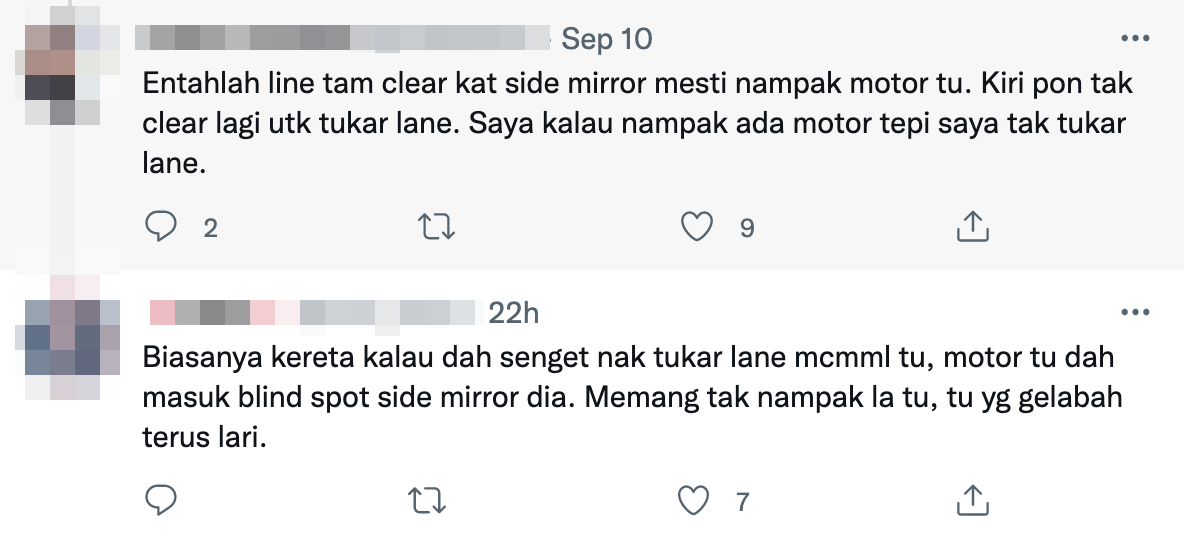 Against the Law
Sin Chew Daily reported that the police had announced earlier that it is illegal to peddle at the traffic light. The buyers will also be punished under Section 10A (1) of the Federal Roads Act 1959.
Those convicted can be fined below RM2000. Besides, summons can be issued by the city council, and they have the right to confiscate all the items on sale.

See the Tweet here:
Sbb jual mangga tengah jalan kereta berhenti mengejut . Kalau jumpa Nissan xtrail kemek tepi bagitau. No plat tak nampak sangat area traffic lights bangi. pic.twitter.com/D2GTJOn943

— r₃miiiiiiiiiiiii (@wnremi) September 9, 2022
Read also:
---

---
Cover image via Twitter/ @wnremi