In Malaysia, most seasoned citizens opt for sandals and slippers as footwear to accommodate the country's warm climate.
As for the newly appointed PM, Anwar seems to prefer wearing expensive branded loafers – which he has given an explanation for.
From sandals to Louis Vuitton
Arguably, one of the most famous types of shoes for men is Chapals, a type of leather sandal.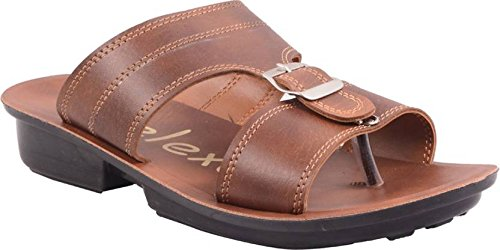 Prime Minister Datuk Seri Anwar Ibrahim has responded to criticism for trading in his sandals for Louis Vuitton after less than a week in office by stating that the shoes were a gift from the Sultan of Johor.
He was called out on his choice of footwear on Twitter a few days ago.
Pung pang pung pang tolak S600 Mercedes, pakai Chapal…
Hari ni dah upgred ke kasut berharga lebih daripada RM5,500….
Masyukkkkkkk PM #KitaBoleh pic.twitter.com/gSzMGtiH0N

— Naratif Rakyat 🇲🇾 (@NaratifRakyat) November 28, 2022
User @NaratifRakyat pointed out that the loafers he was wearing retails at 9,550 Hong Kong dollars (almost RM 5,000 in today's currency).
Surprisingly, most citizens aimed their fire at the post itself, citing that it was nothing new since it is no secret powerful politicians usually wear branded items.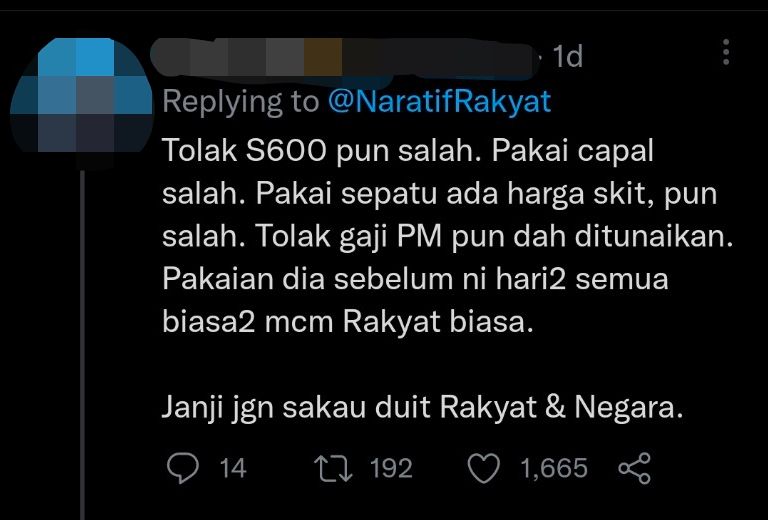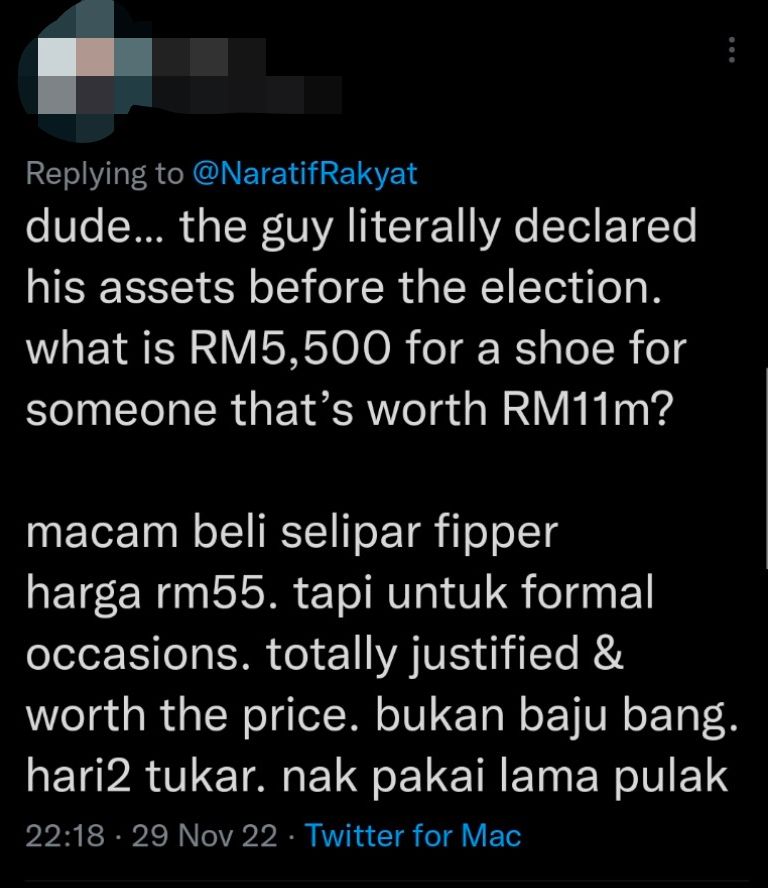 "They were a gift"
Amid all this controversy, the wearer of these loafers himself had something to say.
Ia pemberian Tuanku Sultan Johor 2 tahun yang lalu. Saudara nak persoal saya tidak mengapa, tapi jangan bawa naratif fitnah. https://t.co/lLOYqxtrr3

— Anwar Ibrahim (@anwaribrahim) November 29, 2022
Anwar explained that the shoes were a gift from the Sultan of Johor two years ago.
He also added that it was fine to question him but do not try to accuse him of slanderous narratives or actions.
Sympathetic response
Anwar's tweet has since received the rakyat's sympathies and understanding.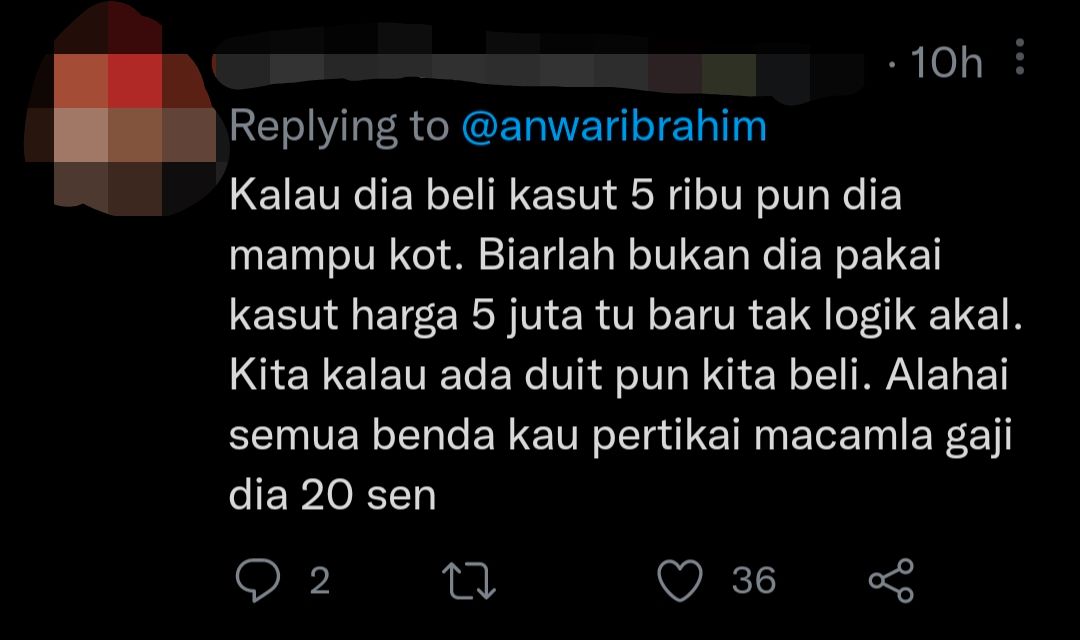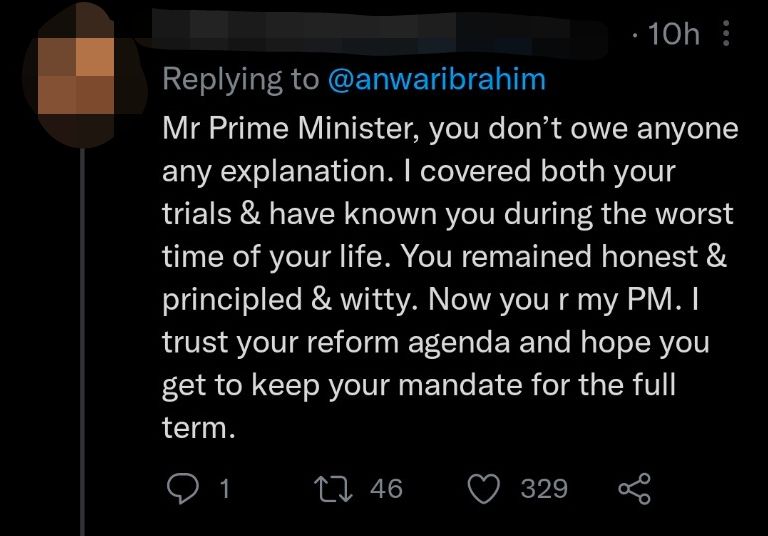 There was even a fan all the way from the UK!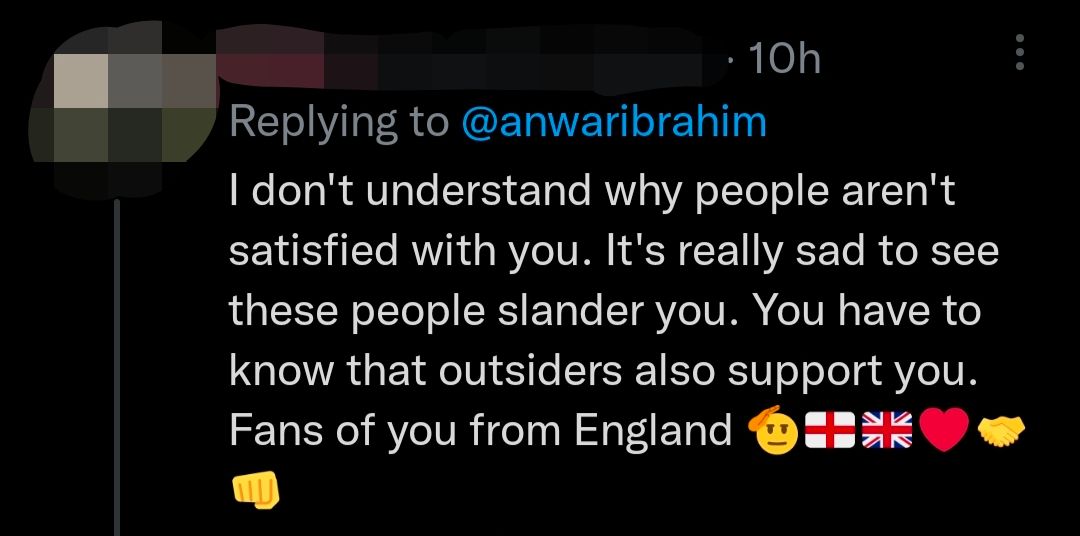 However, another user pointed out that the Sultan of Johor seems to be fond of giving branded shoes as gifts.