Agensi Kaunseling dan Pengurusan Kredit (AKPK) has officially launched its new accounting diagnostic application for the micro, small and medium-sized enterprise (MSME) market named MyBijakNiaga.
The event was held in Sasana Kijang, Bank Negara Malaysia, and was officiated by the Secretary General of the Ministry of Entrepreneur and Cooperatives Development (KUSKOP), Dato' Suriani binti Dato' Ahmad.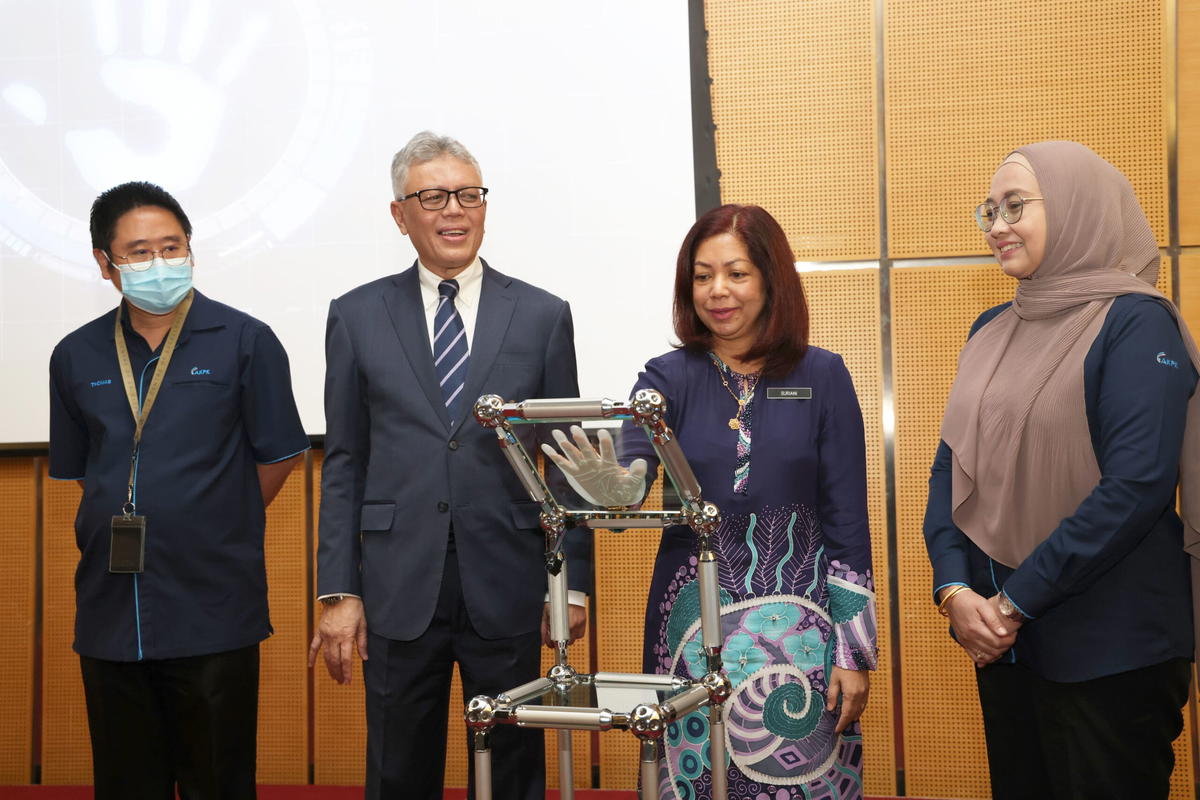 MyBijakNiaga is a digital accounting diagnostic application that can be used by micro and small business owners to record their business transactions and prepare financial statements. It can also keep supporting documents for future reference for the business, as these documents are important for the business to expand or obtain financing. Besides that, users can perform health checks on their business performance and get advice on their current business position—all from one simple tool at any time and anywhere.
Dato' Suriani, in her officiating speech, commended AKPK's efforts in coming up with a practical application that not only helps MSME entrepreneurs manage their business finances and grow their profitability, but also provides an avenue to increase their knowledge in business financial management on the go.
Dato' Suriani said, "Entrepreneurship is now fast-moving towards digitalisation. Successful entrepreneurship, however, still lies in the basics, such as proper tracking of business records and producing financial statements.
It is especially important that micro and small businesses adopt this entrepreneurial best practice, business digitalisation and knowledge building, especially in financial management. And, MyBijakNiaga is making it all available for these business owners."
Speech by AKPK CEO
Earlier in his welcoming speech, CEO Azaddin Ngah Tasir, highlighted that financial literacy is the way forward for micro and small businesses.
Alongside the household sector, in 2020, AKPK's mandate has expanded to also include MSMEs. Today, AKPK is an integral part of the ecosystem in the country which elevates the financial well-being of households and businesses. Being a new mandate for AKPK and its significance in the economy, the organisation is vigorously looking at ways to enhance MSME's financial resilience and performance.
Azaddin explained, "On top of repayment assistance, financial advisory and learning modules for MSMEs, we wanted to provide something useful and practical that micro and small business owners to use on a daily basis to empower them in managing their business. And, that idea is translated into MyBijakNiaga".
This digital business accounting application will offer convenience, confidence and peace of mind to thousands of MSME entrepreneurs as they record their business transactions, learn the back-office of financial management, manage financial data and assess their business performance, and as they are able to forecast their business in three years to come."
MyBijakNiaga provides an alternative to off-the-shelf accounting software that can be expensive and complex. In contrast, the app is freely accessible and simple to use with a clear explanation in Malay. Despite its simplicity, the app is a secured platform with a proper sign-in procedure, and importantly, it is outcome-driven which helps micro and small entrepreneurs increase their financial literacy, financial control and business acumen along the way.
As of today, nearly 2,000 MSMEs have registered, and the feedback received by users has been very positive and encouraging.
Opportunities abound but it takes courage, initiative and commitment to new ways of managing business finances to build strong enterprises. For free access to MyBijakNiaga, proceed with account sign-up at this link.
Read also:
---

Cover image by WeirdKaya with photo provided