KUALA LUMPUR – Datuk Seri Ahmad Zahid Hamidi has failed in his bid to be acquitted of 47 corruption charges levied against him and was ordered to enter a defense.
In a highly anticipated hearing today, Justice Collin Lawrence Sequerah announced in a brief decision that the prosecution had successfully proven a prima facie case against Ahmad Zahid on all corruption charges involving millions of ringgit from Yayasan Akalbudi (YAB).
I also find the defence's argument that the accused be granted immunity under Section 30 (7) of the Malaysian Anti-Corruption Commission Act for coming clean about YAB is of no merit," he said.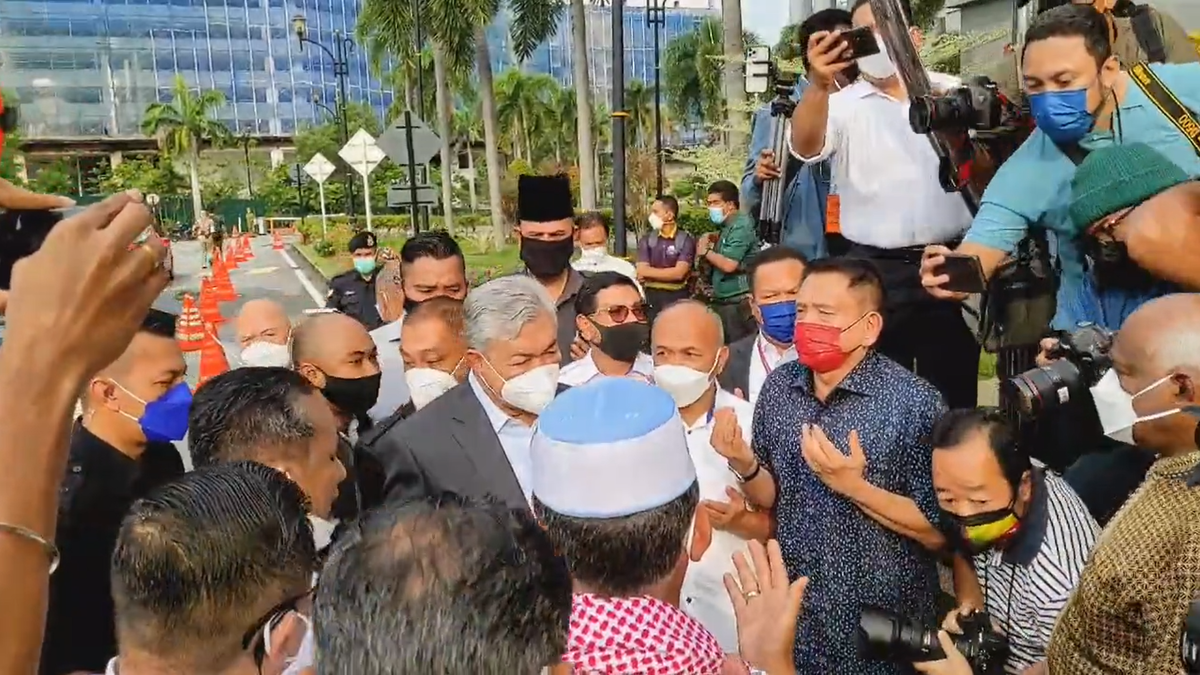 Justice Sequerah then gave Ahmad Zahid three options: firstly to testify under oath from the witness stand and be cross-examined by prosecutors, secondly to give his unsworn testimony from the dock without being cross-examined, thirdly to refuse to answer to the charges.
After consulting with his lawyers, Ahmad Zahid said, "My lord, I choose option number 1."
In 2018, Ahmad Zahid was slapped with 45 charges under the Anti-Money Laundering, Anti-Terrorism Financing and Proceeds of Unlawful Activities Act 2001 and the Malaysian Anti-Corruption Commission Act 2009.
On February 20, 2019, he failed to prove his innocence and faced a total of 47 charges for criminal breach of trust (CBT), bribery, and money laundering.
Cover images via THE STAR/ASIA NEWS NETWORK and Twitter