SHAH ALAM – Throughout the past few days, we've seen Malaysians banding together to help those affected by the unprecedented floods, including this man fondly known as "Abang Viva".
In a Facebook post, Dr Abdel Rahmanov shared how "Abang Viva", whose real name is Azwan Omar, came all the way from Malacca to Shah Alam on his Perodua Viva along with a boat and RM50 in his pocket to rescue those trapped in their homes yesterday (Dec 23).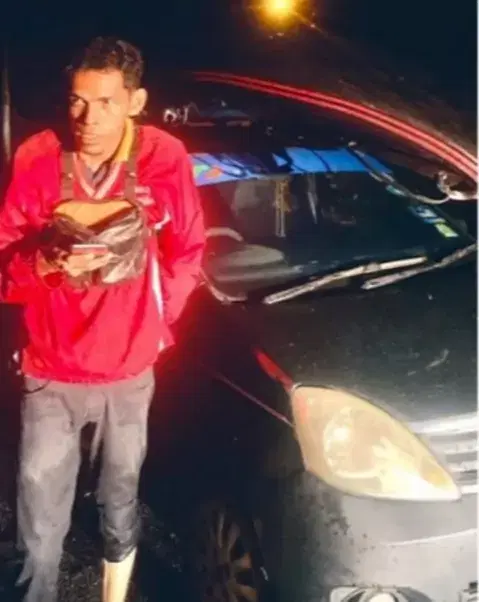 Azwan, who works as a machine operator, even took an emergency leave for the sake of helping the victims and willingly spent RM20 to buy boat fuel while the rest was spent on food.
Dr Adbel added that during the rescue process, Azwan had successfully saved a senior couple, a paralysed man, and a mother with her newborn baby.
In the past five days, Abang Viva has only been filling his stomach with bread and water. He had been sleeping on his boat too. However, these hardships did not affect his will to save the victims.
The story deeply moved Malaysians, who then began to pour in donations for Azwan and subsequently went viral online.
In response to the overwhelming generosity, Azwan said that he was hesitant to accept the funds and had instead donated them to several NGOs.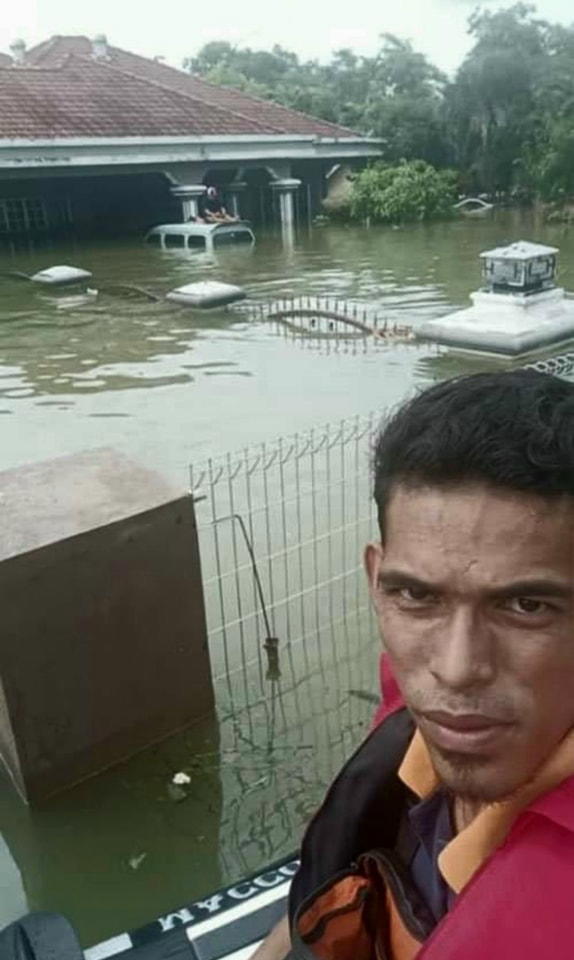 I came to help out of sincerity, not hoping anything in return. I didn't expect it to go viral online. Thus, the funds I received will be contributed to all the flood victims.
WeirdKaya tried contacting Dr Abdel for further comments but had yet to receive a reply at the time of writing.
In a separate post, Azwan said that he is now heading towards Pahang to be part of the rescue mission.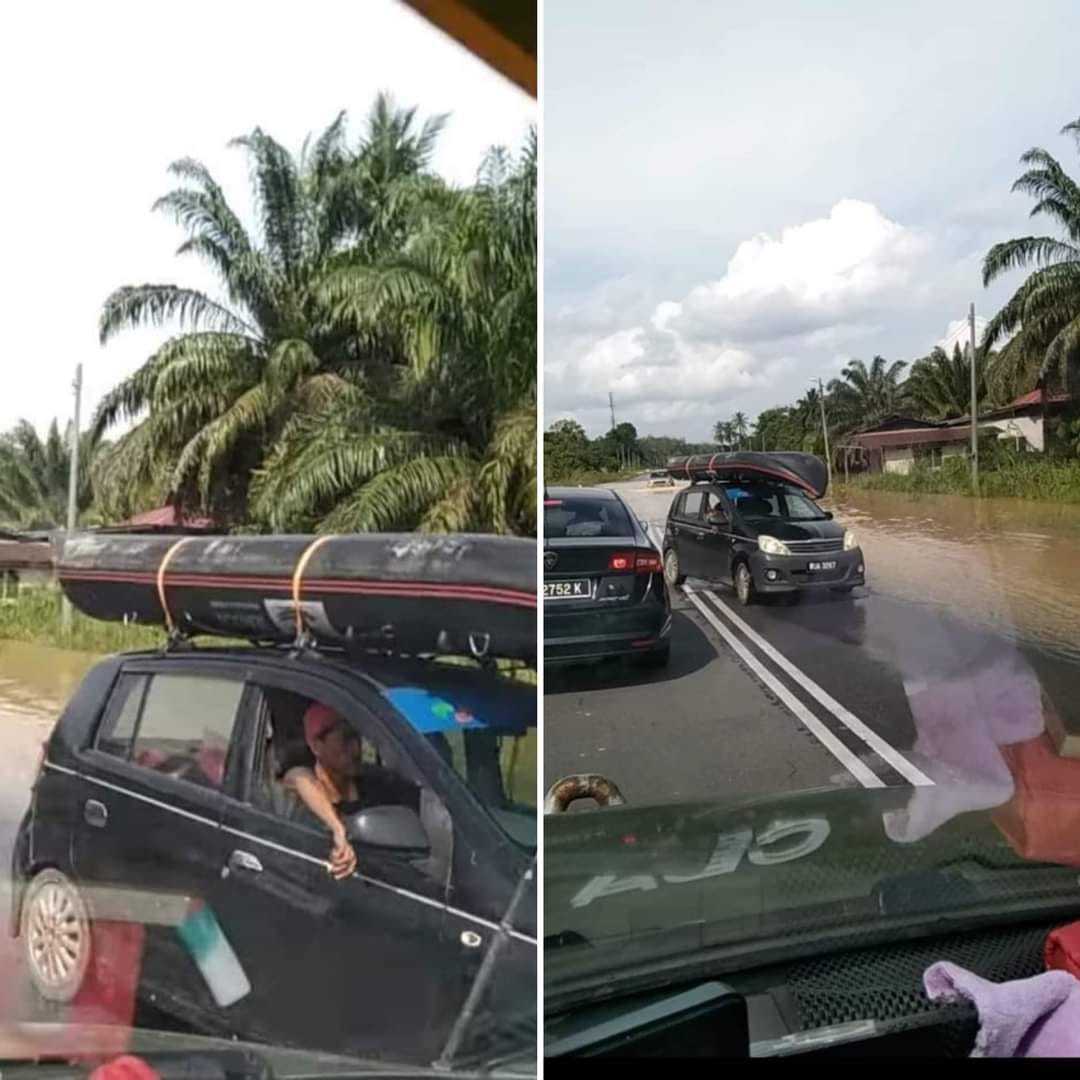 In the comment section, many netizens were touched by his selflessness and kindness.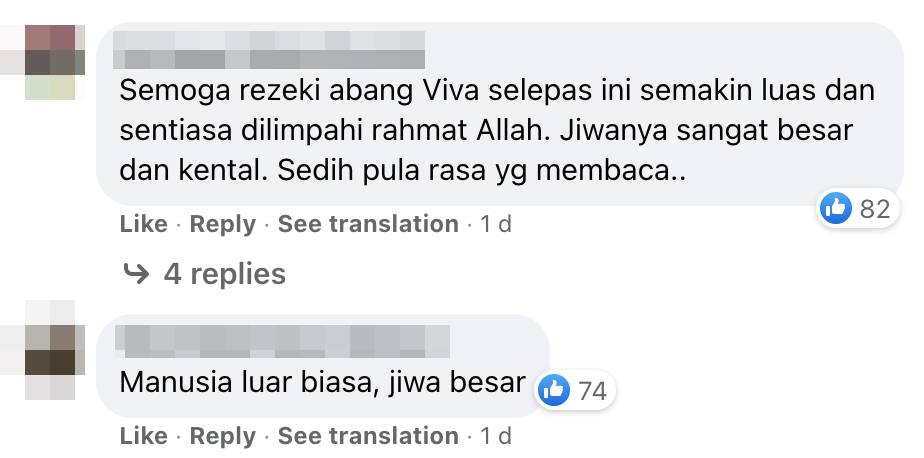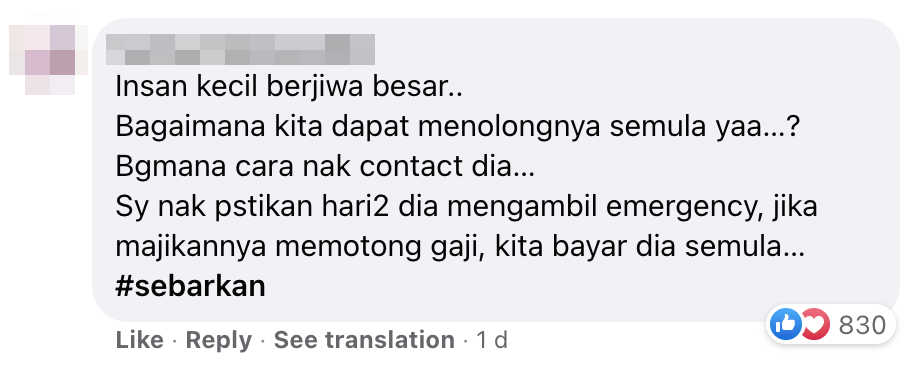 Some have also called him a real hero and suggested that a title be conferred to him in appreciation of his efforts.



One netizen, who turned out to be one of the victims rescued by Azwan, said that the latter was the only one who responded to his call for help.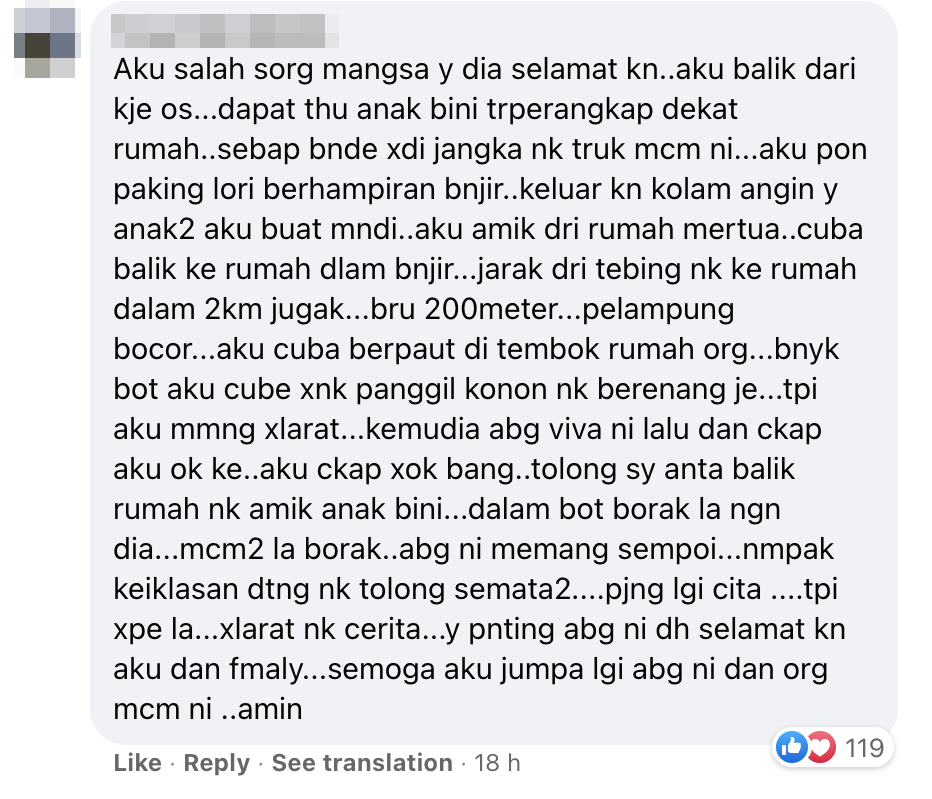 Let's fight through this challenging time together! If you wish to donate to the flood victims, kindly refer to the post below. #RakyatJagaRakyat
Read also:

---
Cover image via FB/ Abdel Rahmanov
Editor: Sarah Yeoh