For most couples, Valentine's Day is an occasion where they would celebrate their love over a candlelight dinner complete with roses and chocolates to ante up the romantic atmosphere.
However, some were left with a Valentine's Day they'd rather forget after a popular online florist shop failed to deliver the goods on time.
50Gram, which claims to be No.1 in the business, was flooded with waves of complaints lodged by angry customers who had waited for hours for their Valentine bouquets to be delivered.
In an attempt to placate its customers, 50Gram posted an announcement on its Facebook page and said that it was struggling to keep up with orders, thus resulting in late deliveries.
"Sorry guys, we [are] having some delivery issues. Please expect [a] delay," it wrote as the post's caption.
'Gimme my roses (and money!)'
Unfortunately, the announcement did little to soothe customers, who did not hesitate to leave behind long, angry comments on the thread.
One wrote, "Such incompetence. 50Gram should have known there would be high traffic on Valentine's Day itself and plan ahead. Worst customer experience ever."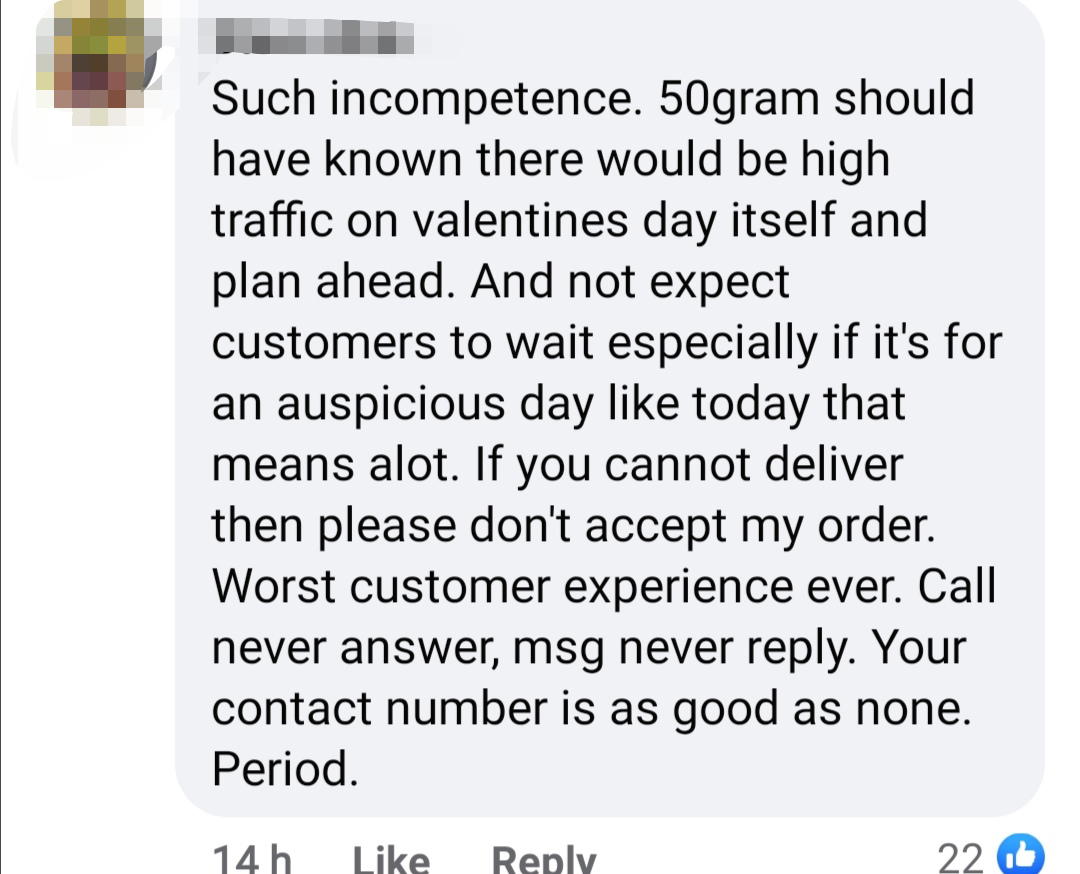 Another wrote, "I totally understand your delivery team's dilemma. BUT this is when the customer support and management steps in. This is totally unacceptable. Please refund."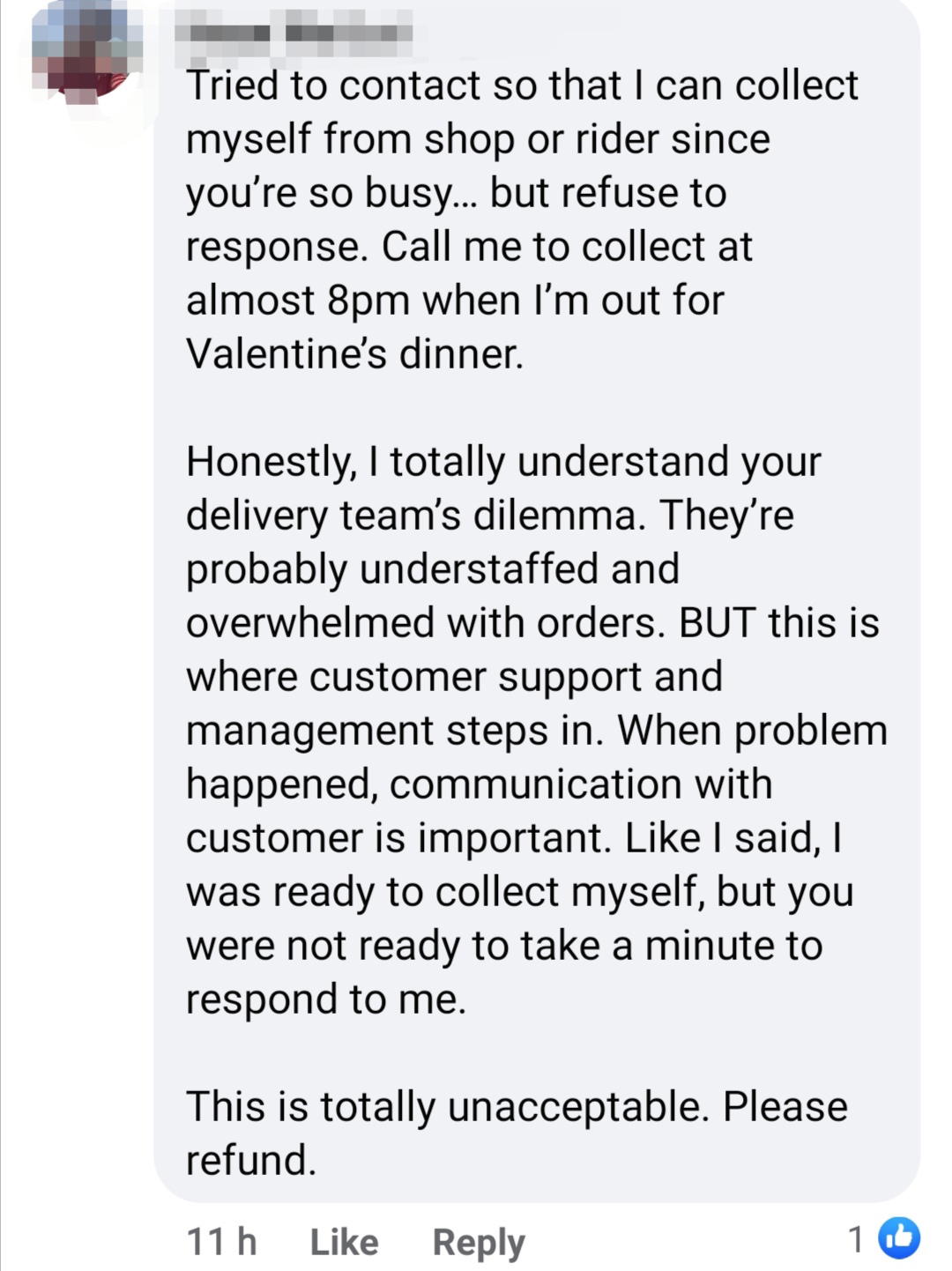 One netizen even claimed to have made close to 100 WhatsApp calls to 50Gram over her order but found herself talking to a brick wall instead.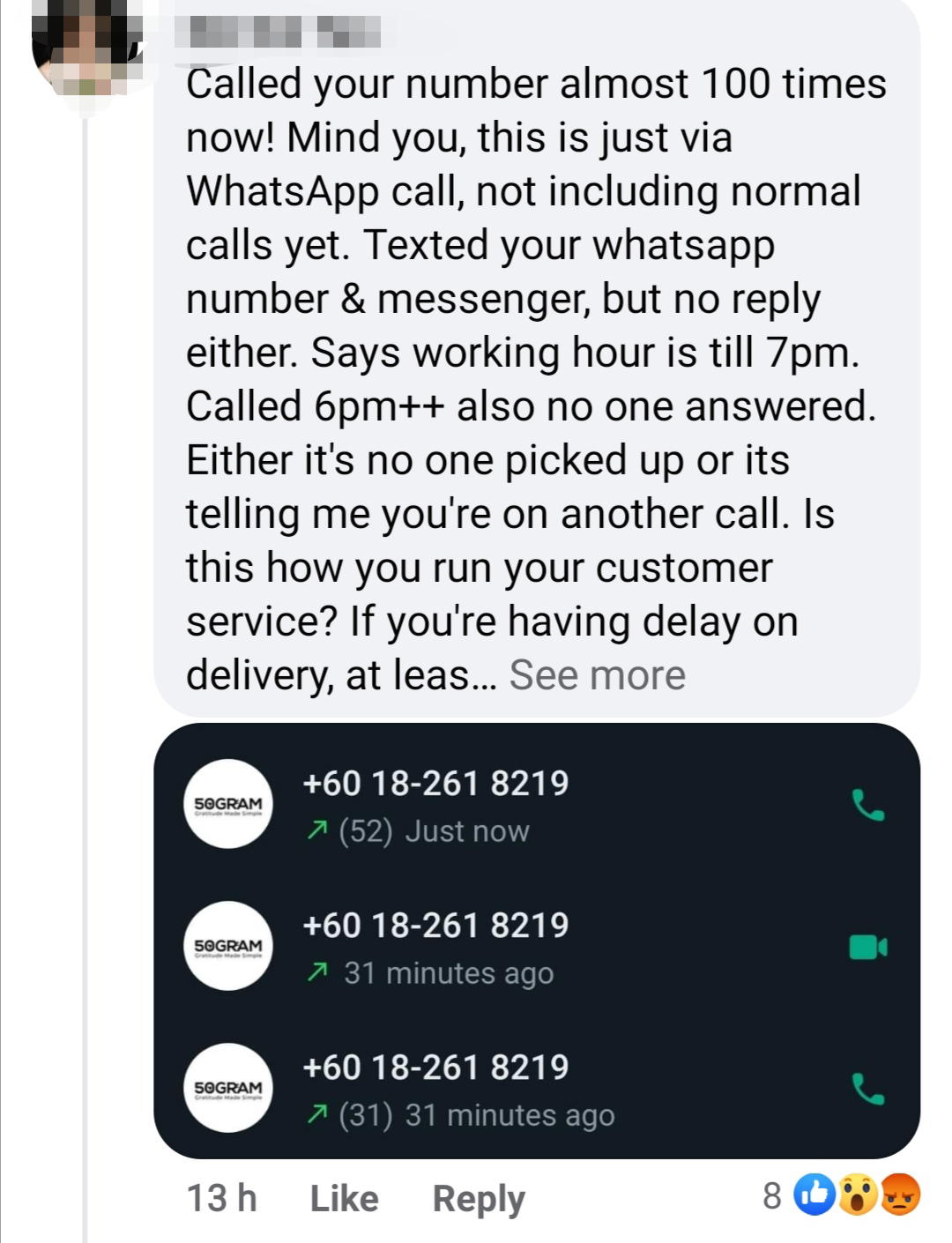 A netizen, however, was sympathetic to 50Gram's plight and said that it wasn't easy for its workers to work overtime and give up celebrating Valentine's Day.

Yikes! Let's hope your Valentine's Day celebration wasn't as disastrous as these poor couples!
Cover images via newsweek and Facebook/ 50Gram