KUALA LUMPUR – A video showing approximately 500 pilgrims crowding at the Kuala Lumpur International Airport (KLIA) has gone viral on social media yesterday (Dec 28).
In the clip, approximately 500 umrah pilgrims who had returned from Saudi Arabia were seen fuming over having to wait for five hours to wear digital tracking devices.
Also sighted in the clip was Health Minister Khairy Jamaluddin, who was overseeing the procedure of putting digital tracking devices on the pilgrims.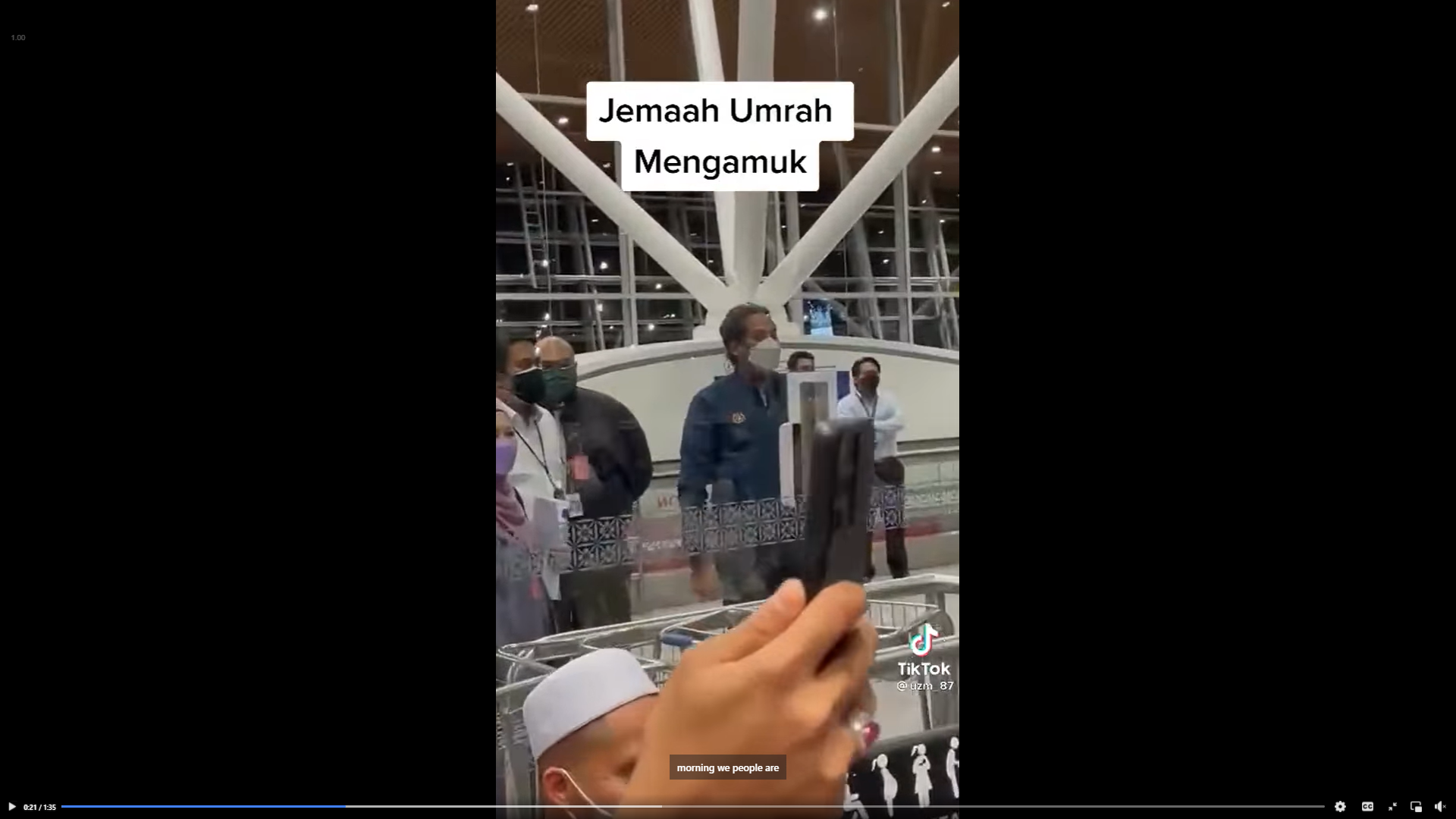 According to Kosmo!, it is believed that the pilgrims were dissatisfied over the long waiting time in having to wear the digital tracking device, which was recently implemented to curb the spread of Covid-19.
This is the situation after returning from Umrah, the government and the Ministry of Health's (MOH) first attempt to wear a tracker. It was too long, nearly five hours of waiting," wrote netizen Zulkifli Mohamaed on his TikTok account.
Following a spike in Omicron cases within the country, Khairy announced on Saturday (Dec 25) that travellers from high-risk countries will be required to wear digital tracking devices throughout their quarantine period.
---
It's unrelated to the article but here's our brand-new podcast – Talk Je Lah!
---
Cover images via Facebook
Editor: Sarah Yeoh