While the idea of moving abroad to study in a foreign country is an exciting prospect for most teenagers, the same can't be said for their parents.
You might have told them that it's time for you to be independent and be able to finally spread your wings. Instead, all you hear is them getting anxious over the thought of you sojourning in an unfamiliar environment alone.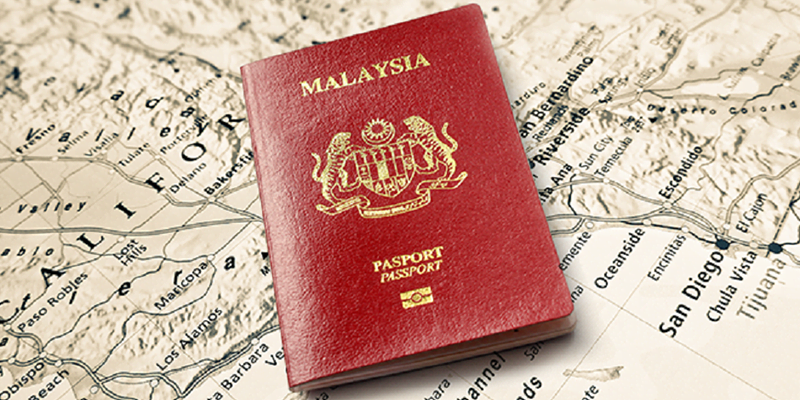 Before arguing with your parents (again), you'll first need to understand their fears in sending you, their beloved child, to a foreign land.
With that in mind, let's look into 5 tips that may (hopefully) assuage your parents' fear and convince them to finally let you pursue your academic dreams abroad.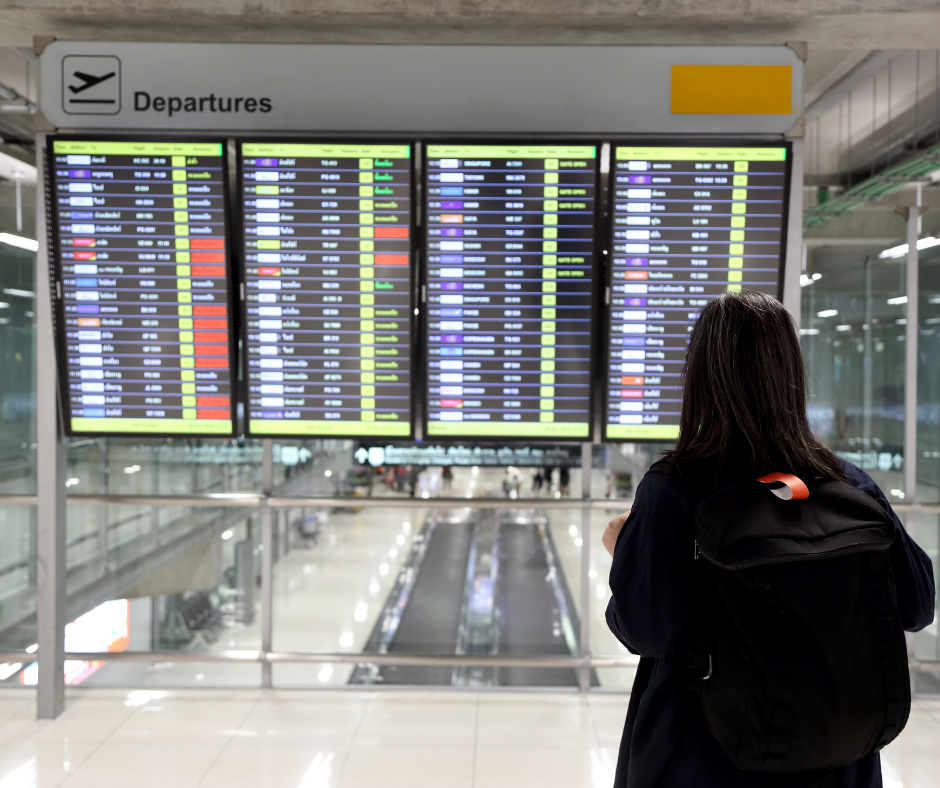 1. Prove your independence with actions
In most Asian households, it's an uphill task to prove to your parents that you've truly learnt to live and survive as a grown adult.
This is because Asian parents are quite protective in nature and wouldn't want their children to suffer unnecessary loss, especially in an unfamiliar territory.
However, it's also a known fact that one cannot learn to survive and function as a member of society without taking the first step out of their comfort zone. And the same applies to young adults too.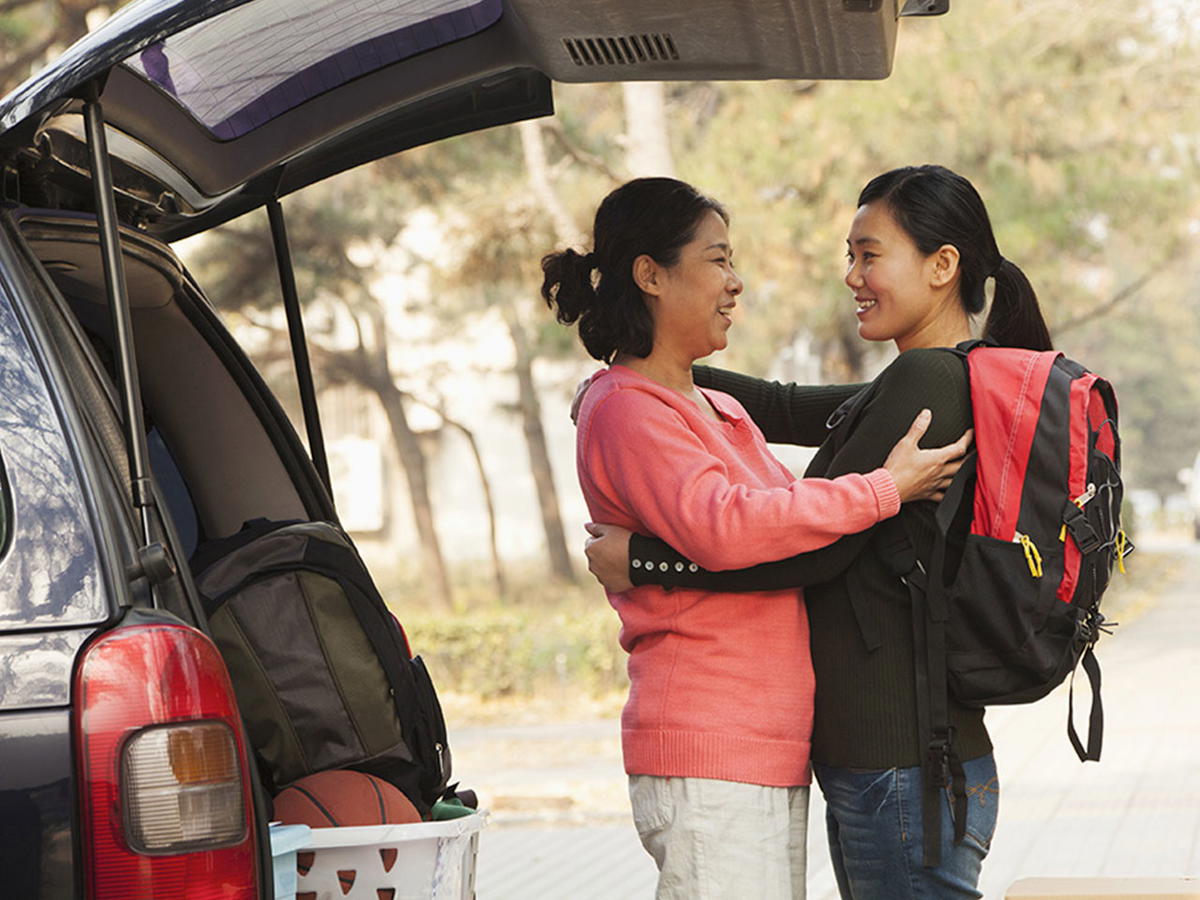 If you want to prove your independence to your parents, take the initiative. Open a personal bank account. Learn how to cook simple meals. Sharpen your social skills. That way, they will be less hesitant in letting you go.
2. Know what you're getting into
Let's face it. No parent in their right mind would be comfortable with the idea of being left in the dark over what their kids are doing overseas.
So, what's the easiest way to put their fears to rest? Do your research!
Get in touch with the university staff and pose them questions about anything you have doubts with – student insurance, academic environment, accommodation etc.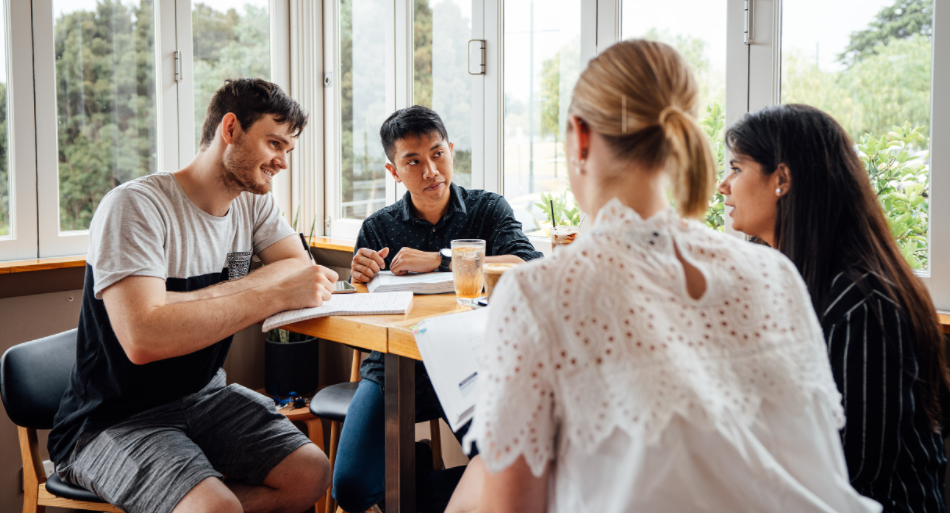 If possible, get in touch with present and ex-Malaysian alumnus to get a better sense of what to expect of your campus life as they would be able to impart nuggets of wisdom and experience to newbies like yourself.
3. Build financial planning skills
Going abroad comes with a hefty price tag, and while your parents may help you with the school fees and living expenses, it doesn't hurt to come up with your own financial plan.
If you're not fond of cooking, be sure to map out a weekly meal schedule that's within your budget. But if you do plan to go full Gordon Ramsay, set a monthly budget for your expenses so that you don't have to tighten your belt when the month's coming to an end.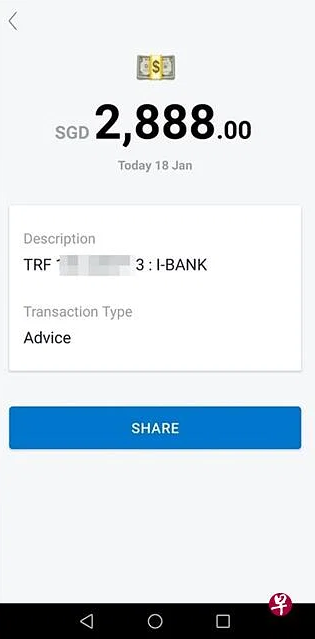 Also, be on the lookout for any form of financial aids offered by accredited public/private institutions. The amount of money you're able to save is worth the hassle of filling up the paperwork.
Additionally, if you're able to juggle work with your studies, you can opt to take up a part-time job to cover your expenses.
4. Talk about academic advantages
Don't ever overlook this point. After all, you're going to study abroad, not party abroad.
And what better topic to discuss with your Asian parents than to talk about all things academic?
During your discussion, make sure that the focus is on the educational aspect. Explain to them how studying abroad can expose you to different teaching styles and cultures that will make you a well-rounded individual.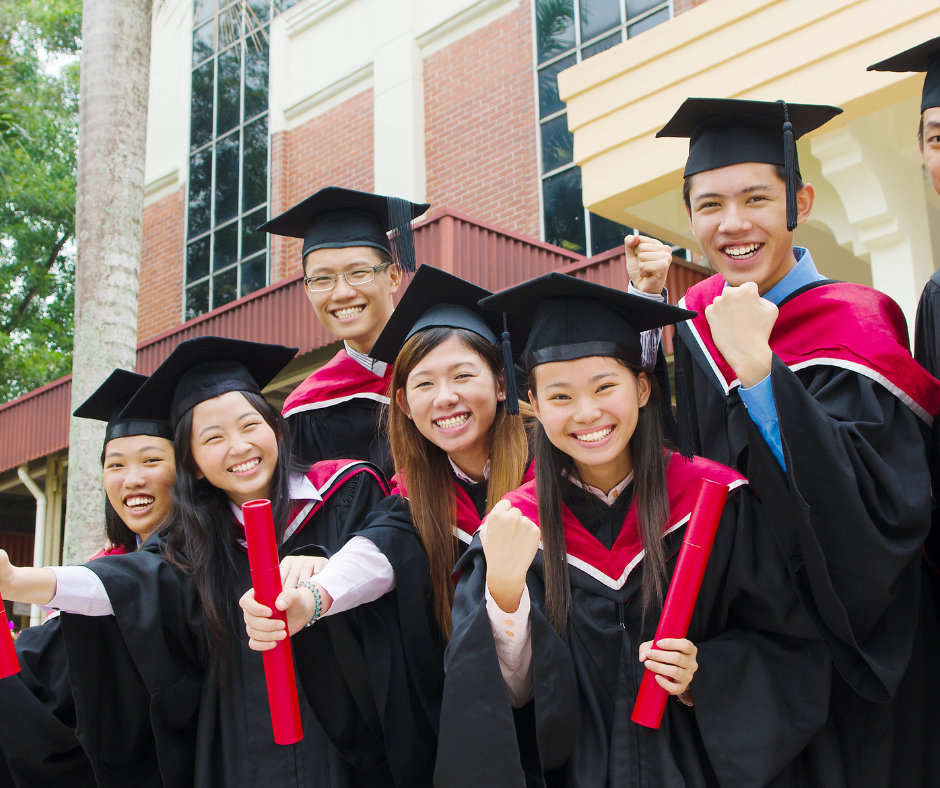 5. Actively seek career opportunities
We all know that studying overseas is a chance of a lifetime to live the student life to the fullest. But did you know that it plays a major role in determining your career's future?
As such, it's important to proactively seek and seize any form of career development opportunities, be it internships, summer jobs or even full-time jobs.
This is because gaining working experience in a place whose work culture differs vastly from your home country will give you an edge over the rest. Potential employers will also be more keen to hire you based upon the intangible skills you picked up abroad.
Choose Tasmania!
Now that you're all prepped up to pepper these points on your parents, it's our turn to convince you to consider Tasmania, Australia as your ideal study destination!
Why Tasmania, you ask? Here are 5 great reasons why:
Quality education
Tasmania is home to the University of Tasmania (UTAS), which offers diverse range of degrees, student exchange programmes, and learning experiences.
While maintaining a distinctive Tasmanian identity, UTAS offers a truly internationalized curriculum, where classes are maintained at a manageable level so that lecturers and tutors are able to engage with students on a personal level.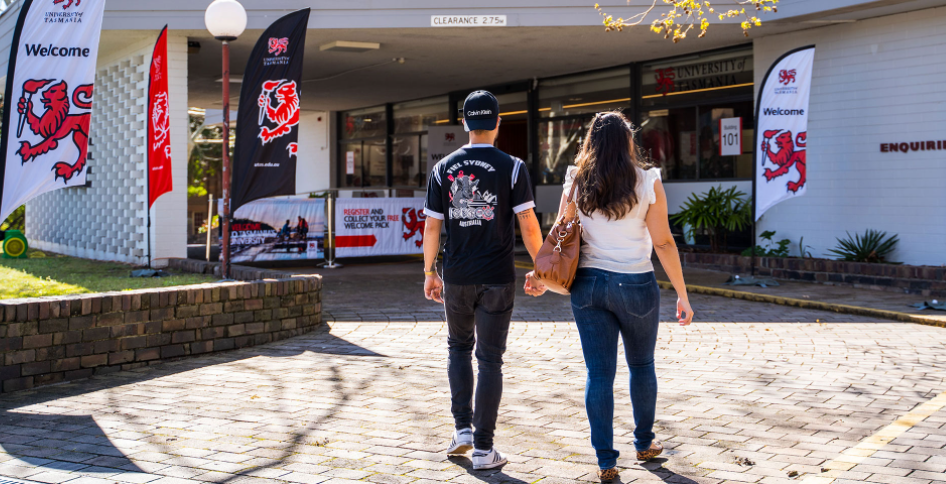 Our whole island is your campus"
What's more, UTAS is equipped with cutting-edge facilities and supportive staff members, giving students the opportunity to fully immerse themselves in their field of interest without much hassle.
Great environment
Being a massive island, Tasmania is surrounded by multiple waterways and beaches, making it the perfect spot for swimming, surfing, sailing and kayaking.
On top of its natural beauty, Tasmania is home to large swaths of reserved wilderness and heritage sites, where 20% of the island is marked as the Tasmanian Wilderness World Heritage Area where you can take part in hiking, mountain biking, climbing and camping activities over the weekend.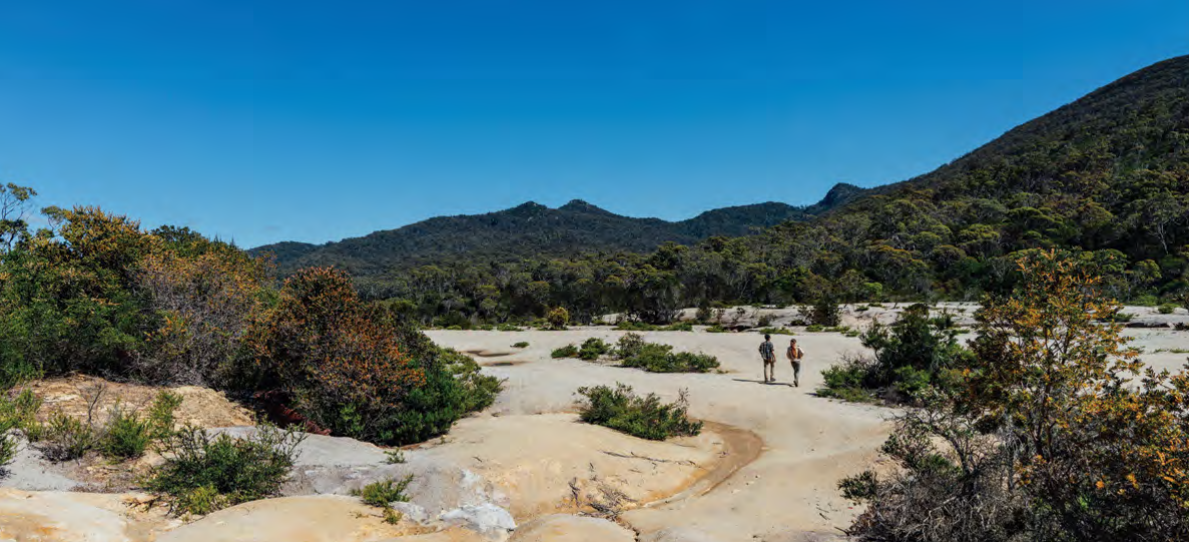 If you're more drawn by the city life, don't worry! Tasmania's quaint cities are bursting with culinary and cultural richness, where the streets are filled with music, art and food festivals all year round.
Affordable cost of living
Tasmania is arguably one of the most economical states in Australia, where it has lower tuition fees and an affordable cost of living compared to major cities such as Melbourne and Sydney.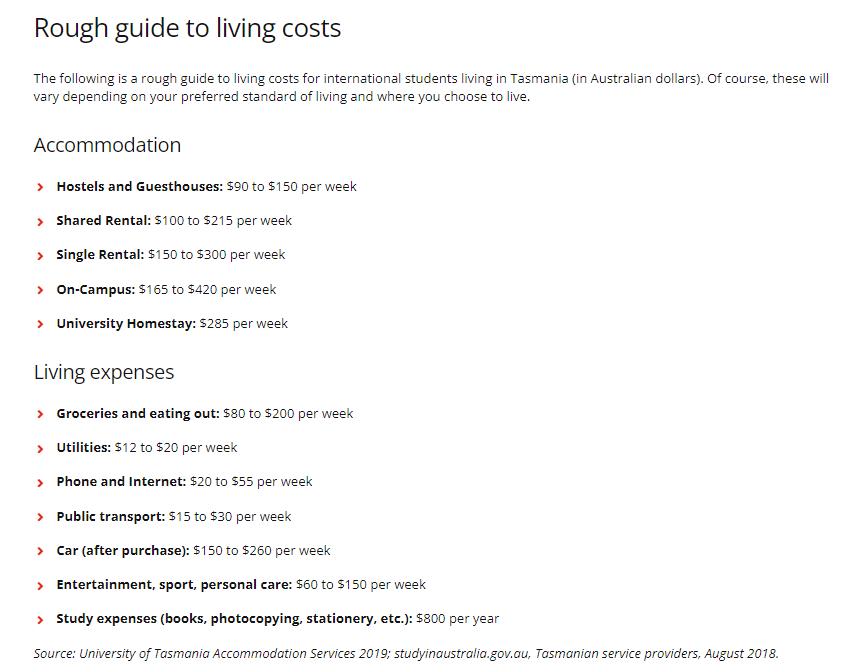 At UTAS, you can look forward to enjoying a great standard of living at affordable accommodation costs while pursuing your studies on this pristine island.
Career and job opportunities
Over the past five years, Tasmania's economy has grown exponentially, creating job opportunities for international students.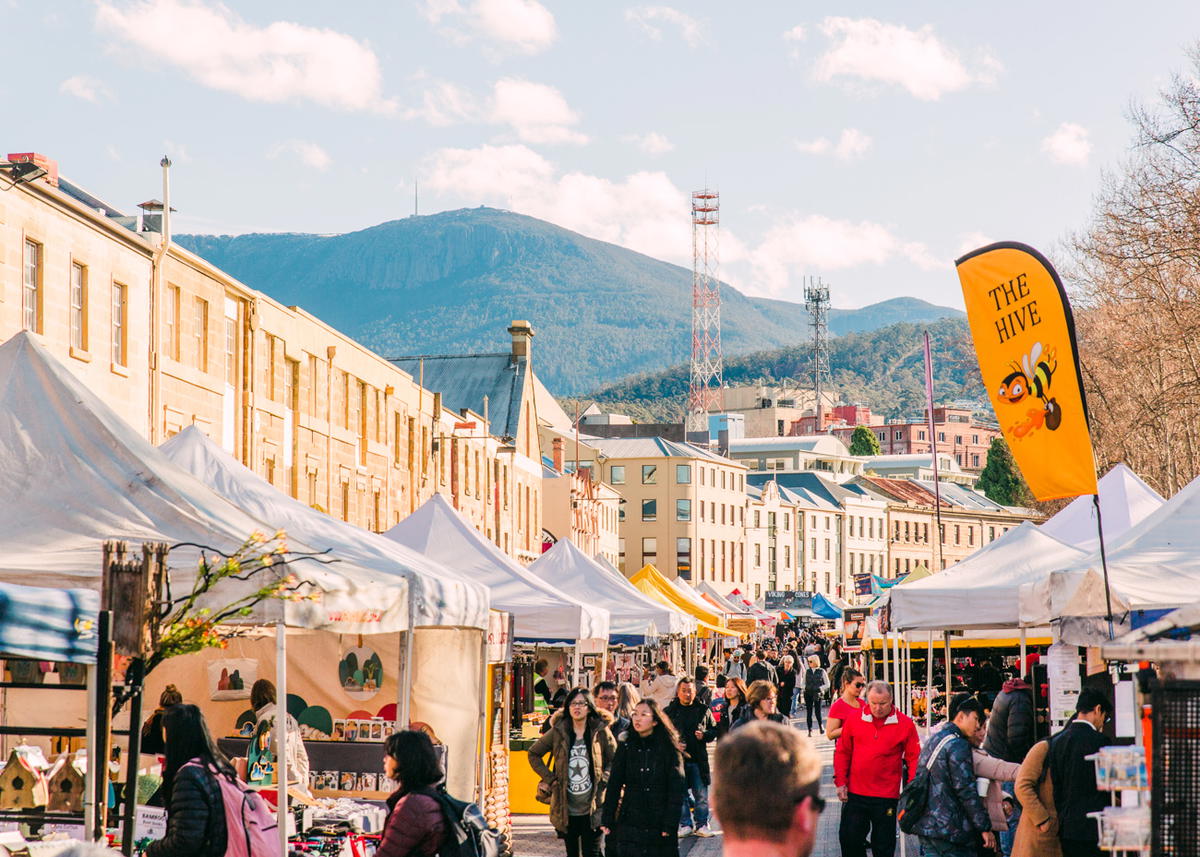 Being the only university in the state, UTAS students will have unrivalled access to the local industry while gaining valuable work experience along the way.
Additionally, the post-study work visa enables international students to stay and gain work experience in Australia. Depending on your qualification, students are allowed 2 – 4 years of stay.
Diverse culture
A majority of Tasmanian cities feature a blend of modern and classical, European-styled buildings, reflecting its cultural diversity and in turn, offering international students a glimpse into its historic past.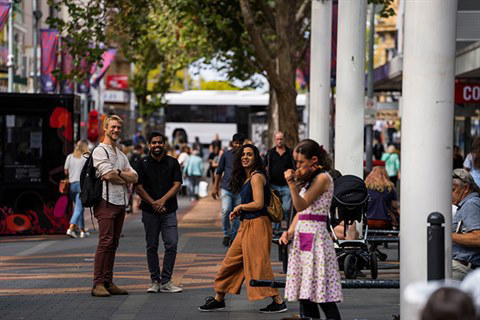 Best of all, most Tasmanian schools, colleges and universities boast of a multicultural student population and host foreign exchange programmes, allowing international students to engage with others from various countries.
Interested to study in Tasmania? Get in touch with local agency AUG for more information! You can also head over to their Instagram account to answer a simple trivia about the beautiful island of Tasmania and stand a chance to win attractive prizes!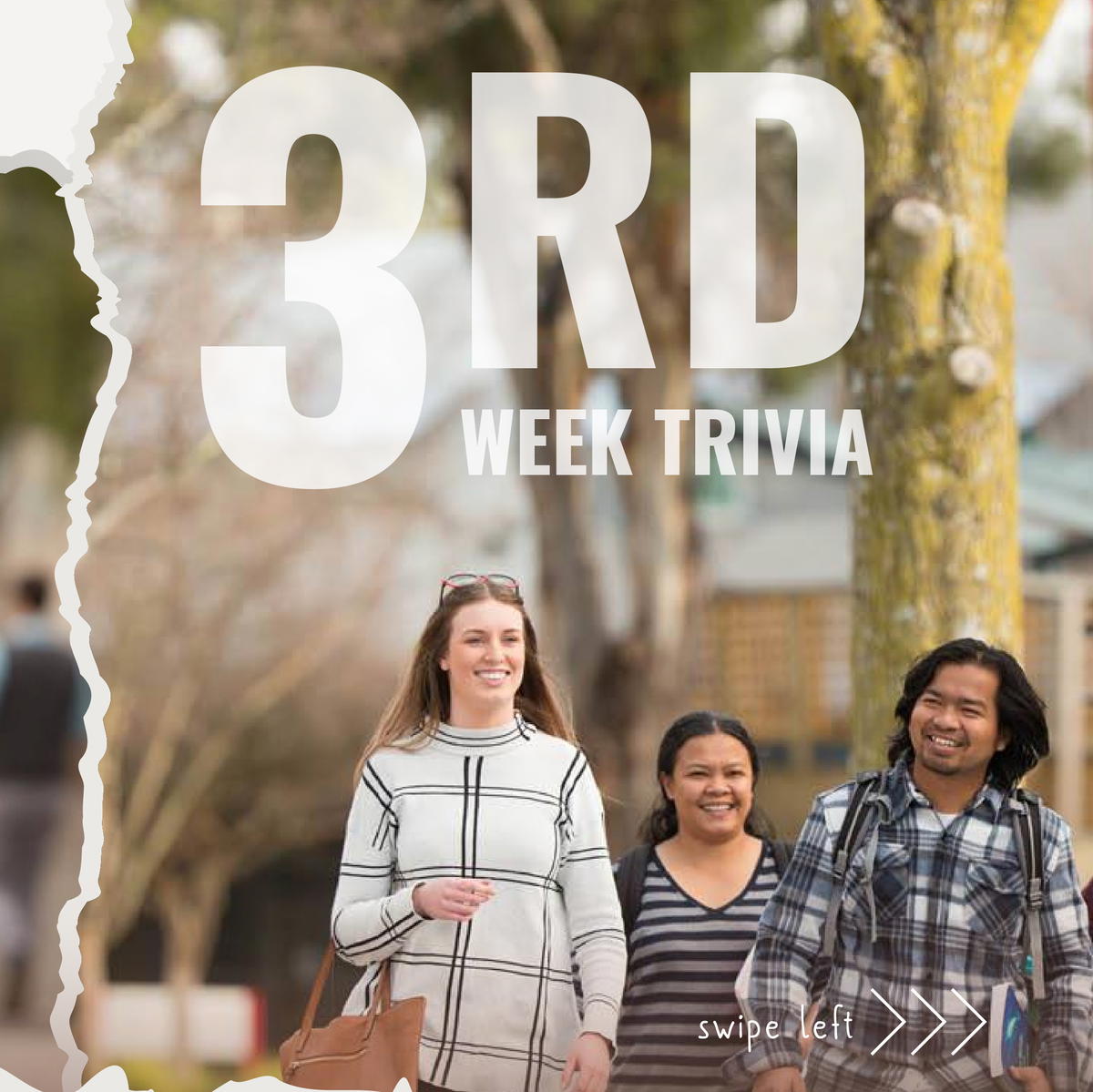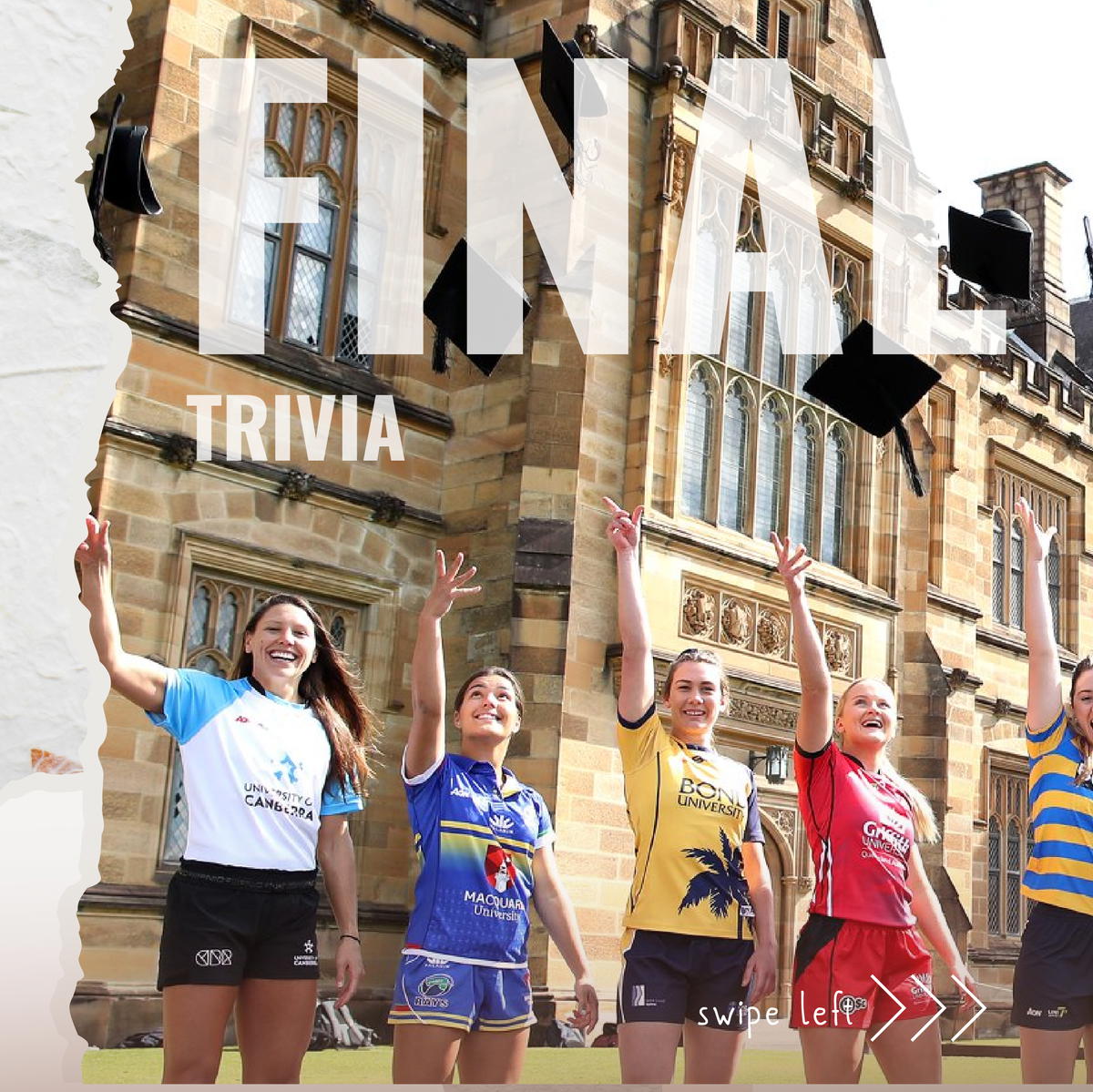 ---

---
Cover Image(s) via Canva
Editor: Sarah Yeoh