Looking for something to do with family and friends this coming school holiday? You don't have to search far thanks to Gamuda Cove's newly opened eco-friendly SplashMania Waterpark!
Starting today, visitors can finally pay the vast 18-acre (7.28-hectares) SplashMania Waterpark at Gamuda Cove, Banting, Selangor for a splashing good time!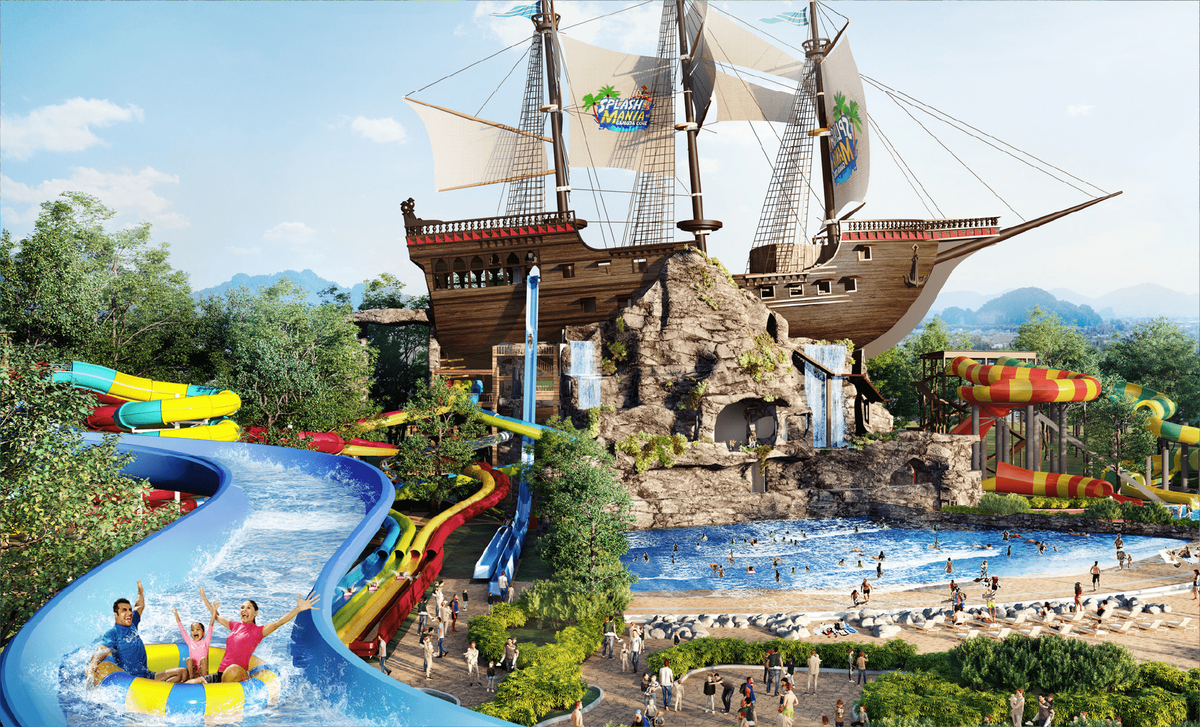 It is capable of accommodating up to 4,000 guests and features 24 water slides and 15 key attractions such as ziplining and bungee jumping.
While certain rides are still under construction and expected to be open by March, we managed to try out 5 of them and here's what we have to say about it:
1. The Plunge
Coming at the top of our list is The Plunge, which is undoubtedly the best ride so far in our opinion.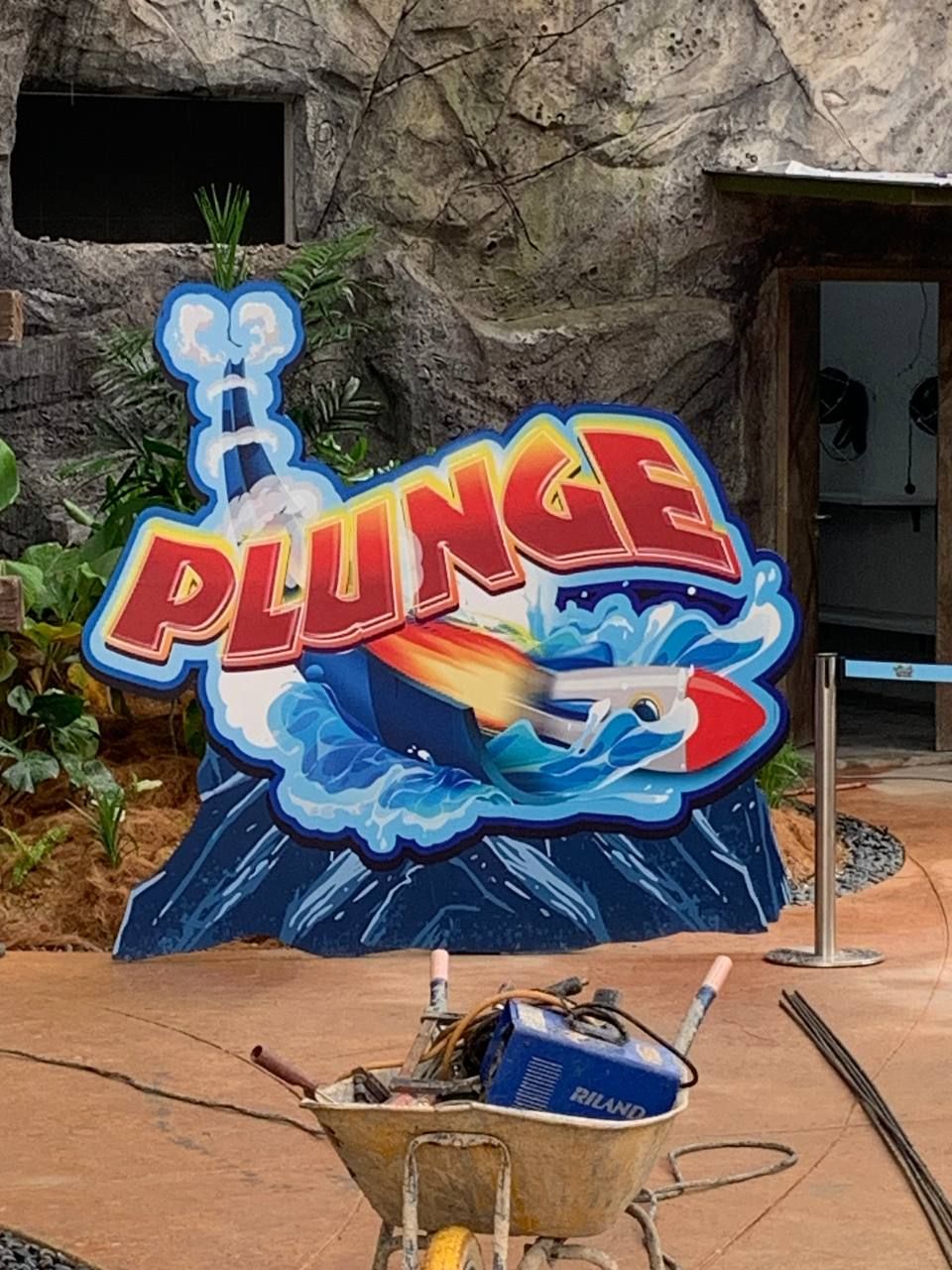 True to its name, visitors will have their adrenaline pumping as they plunge 6-storeys down a single flume at incredibly high speeds until they reach the bottom.
However, this ride is not recommended for pregnant women and those who have heart-related medical conditions.
2. Maniac Racers
If you're still up for another dose of thrilling fun, why not try your hand at Maniac Racers?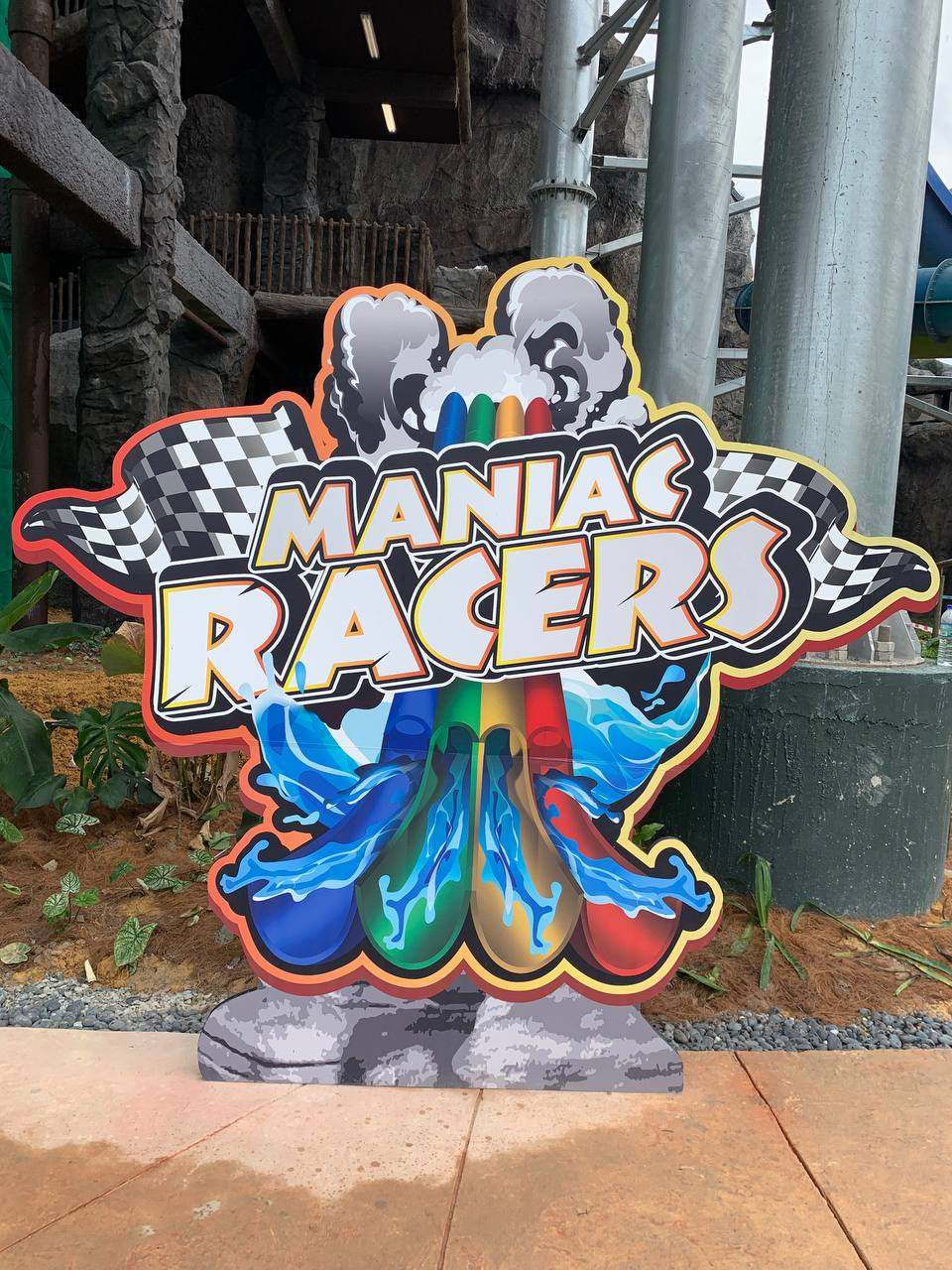 This ride features four colourful flume slides where you can challenge your friends to a race and a timer to see who reaches the end first.
Pro tip: We recommend taking the green slide but don't take our word for it until you try it out yourself!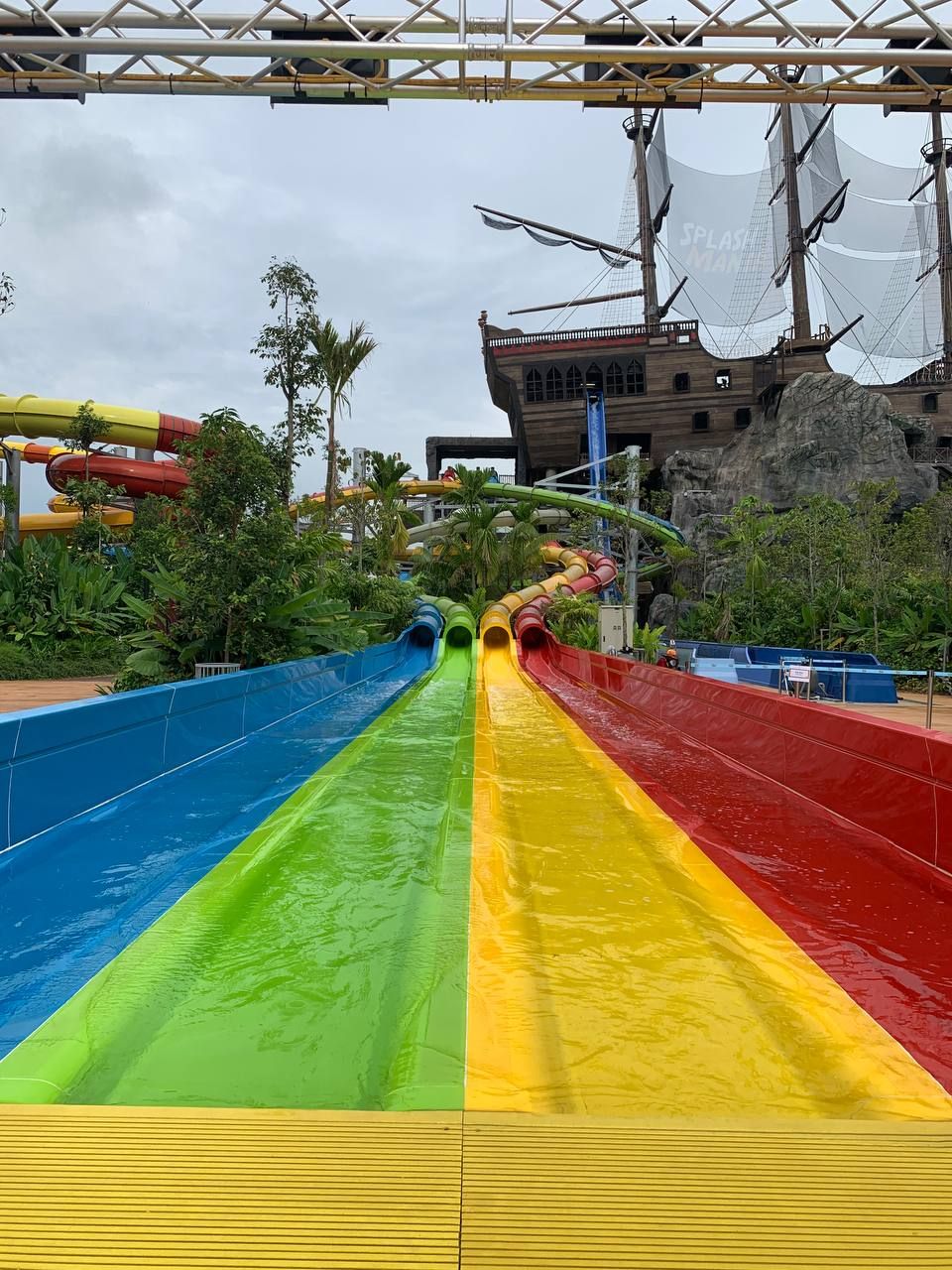 3. Ravage River
After all that high-speed action, it's now time to take a breather by participating in a relaxing boat ride along Ravage River.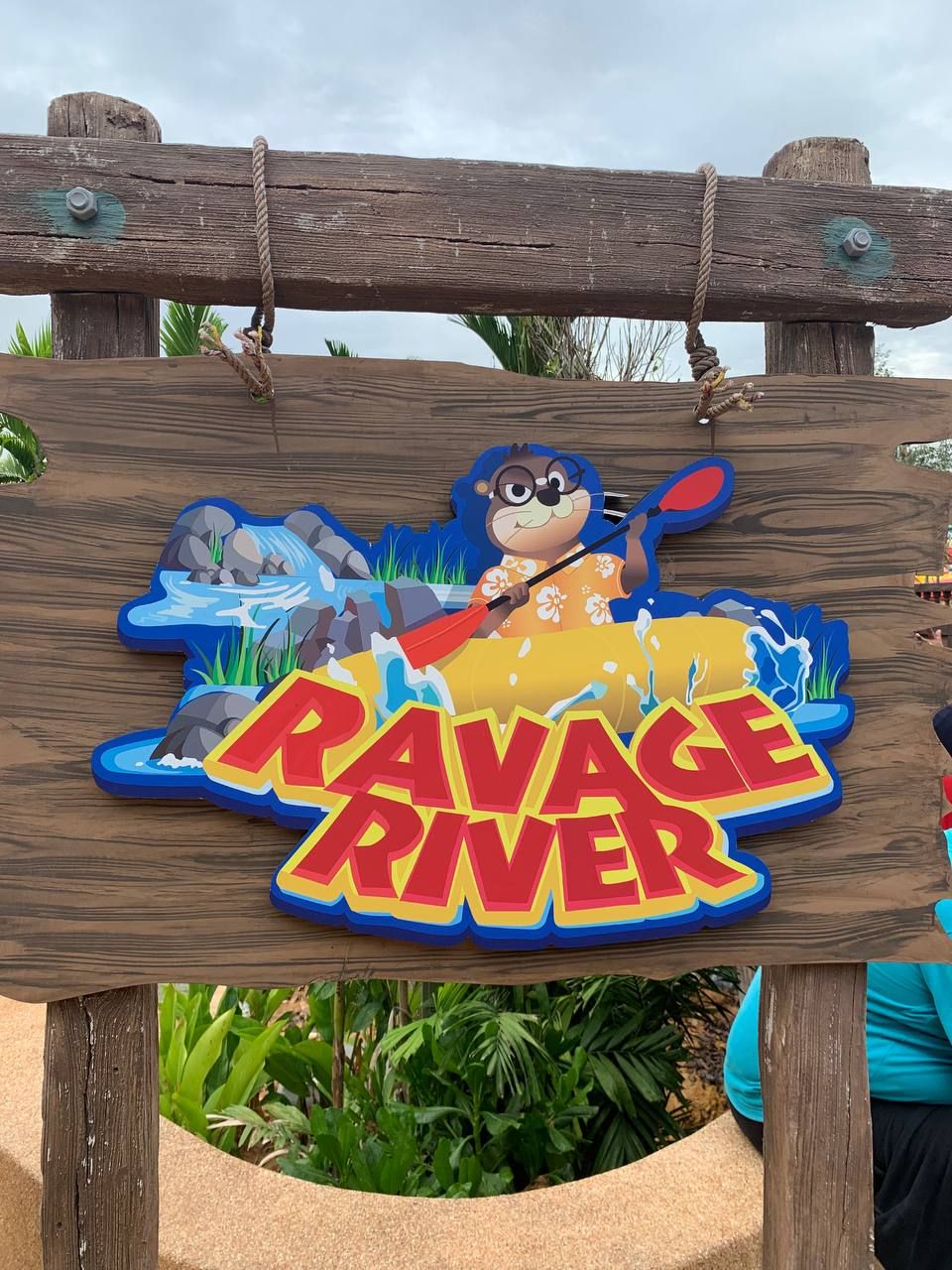 Aside from being a 400m 'lazy' river, Ravage River also has a unique rainforest setting that allows visitors to enjoy the lush greenery around them.
At the same time, do check out the various elements such as Donut Rapids, Secret Lair, Monsoon, and the motion activated Rain Shooters, which can prove to be quite intense for some.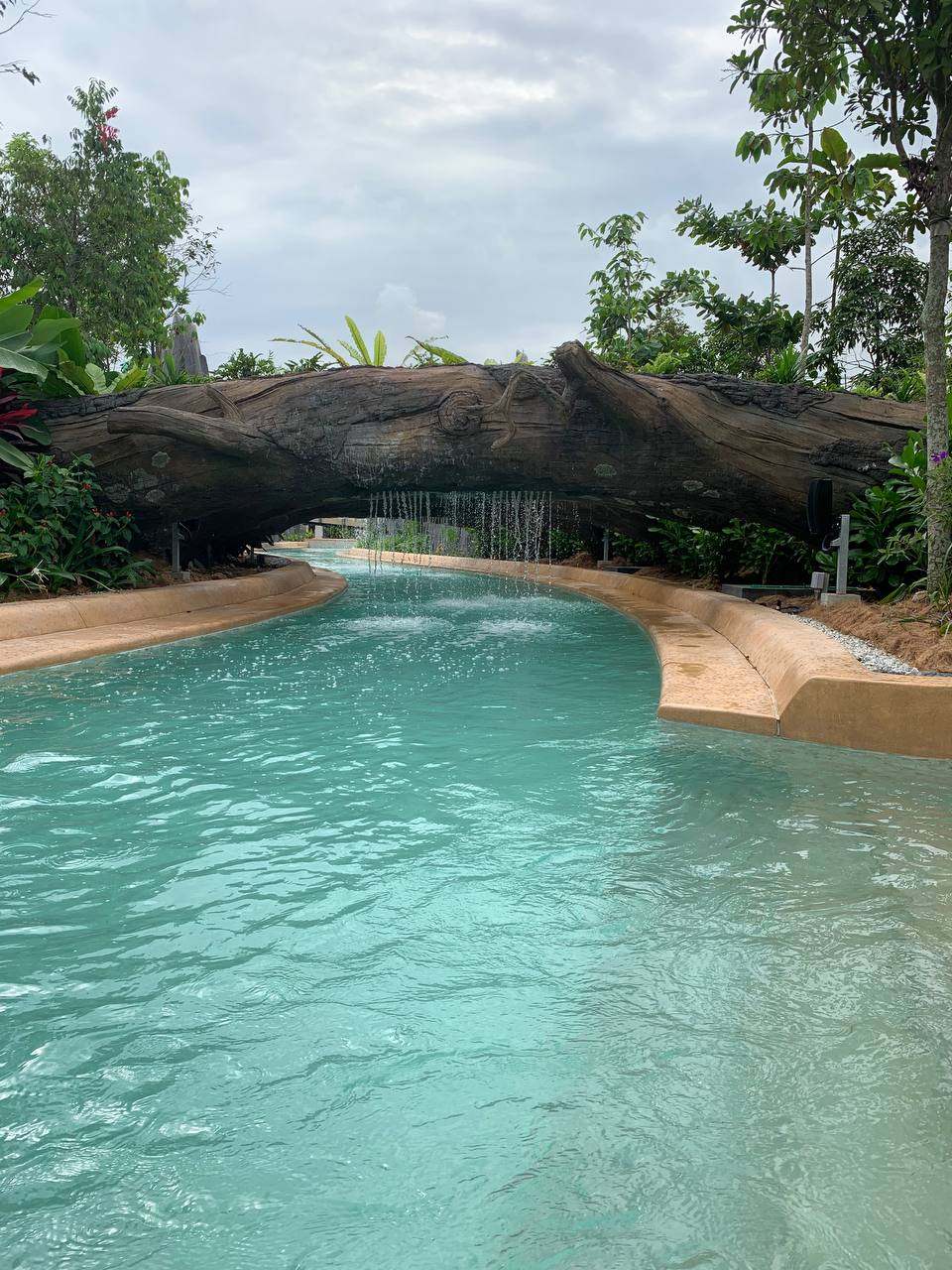 4. Shaka Waka
If you're a fan of everything out-of-the-box, you wouldn't want to miss out on Shaka Waka, a fascinating waterslide that comes with visual and sound effects as you slide down at high speeds!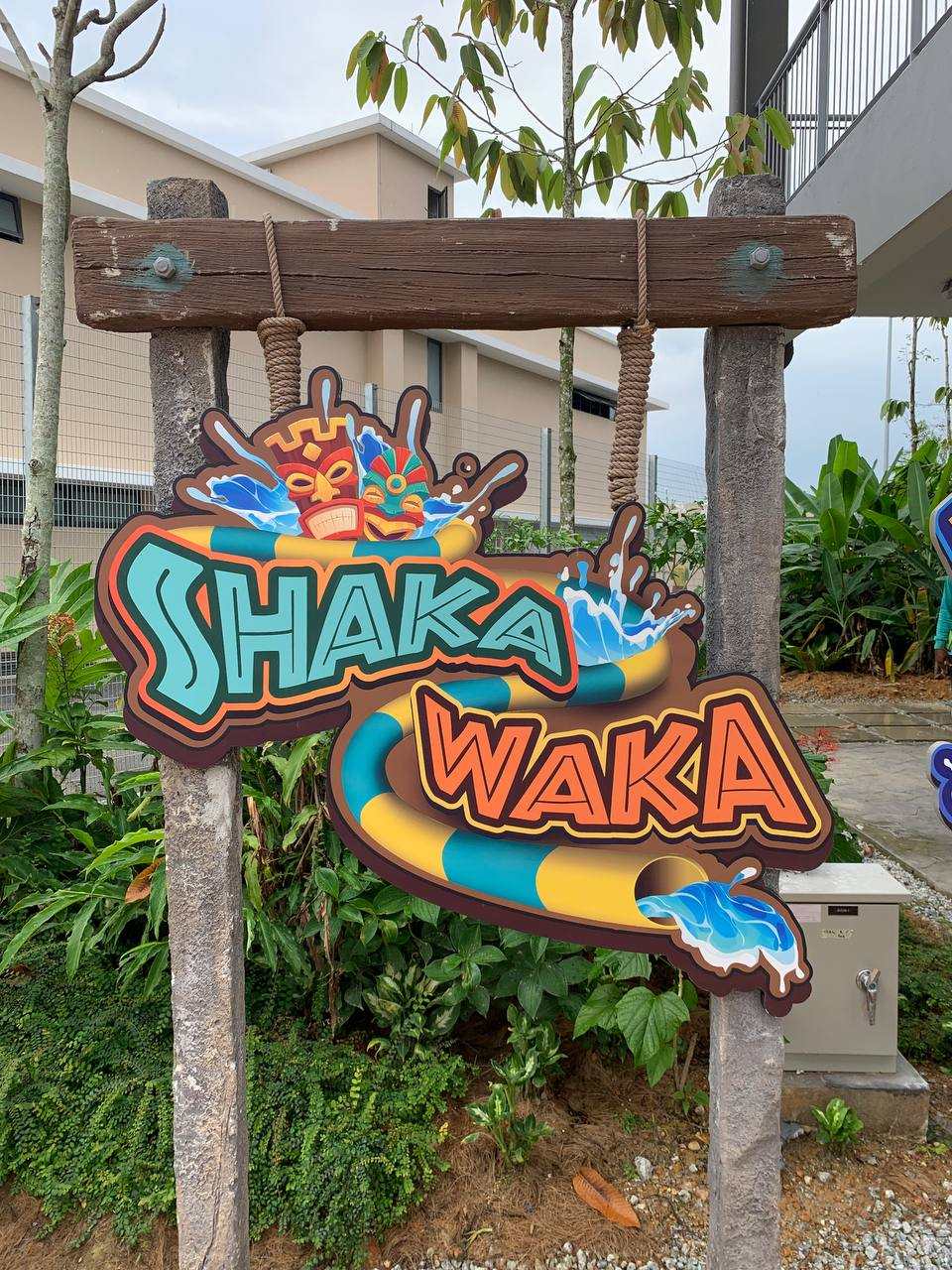 This 78m waterslide is fitted with various colored LED lights that flash around you as you slide your way to the pool, making it one of the most entertaining slides the park has to offer.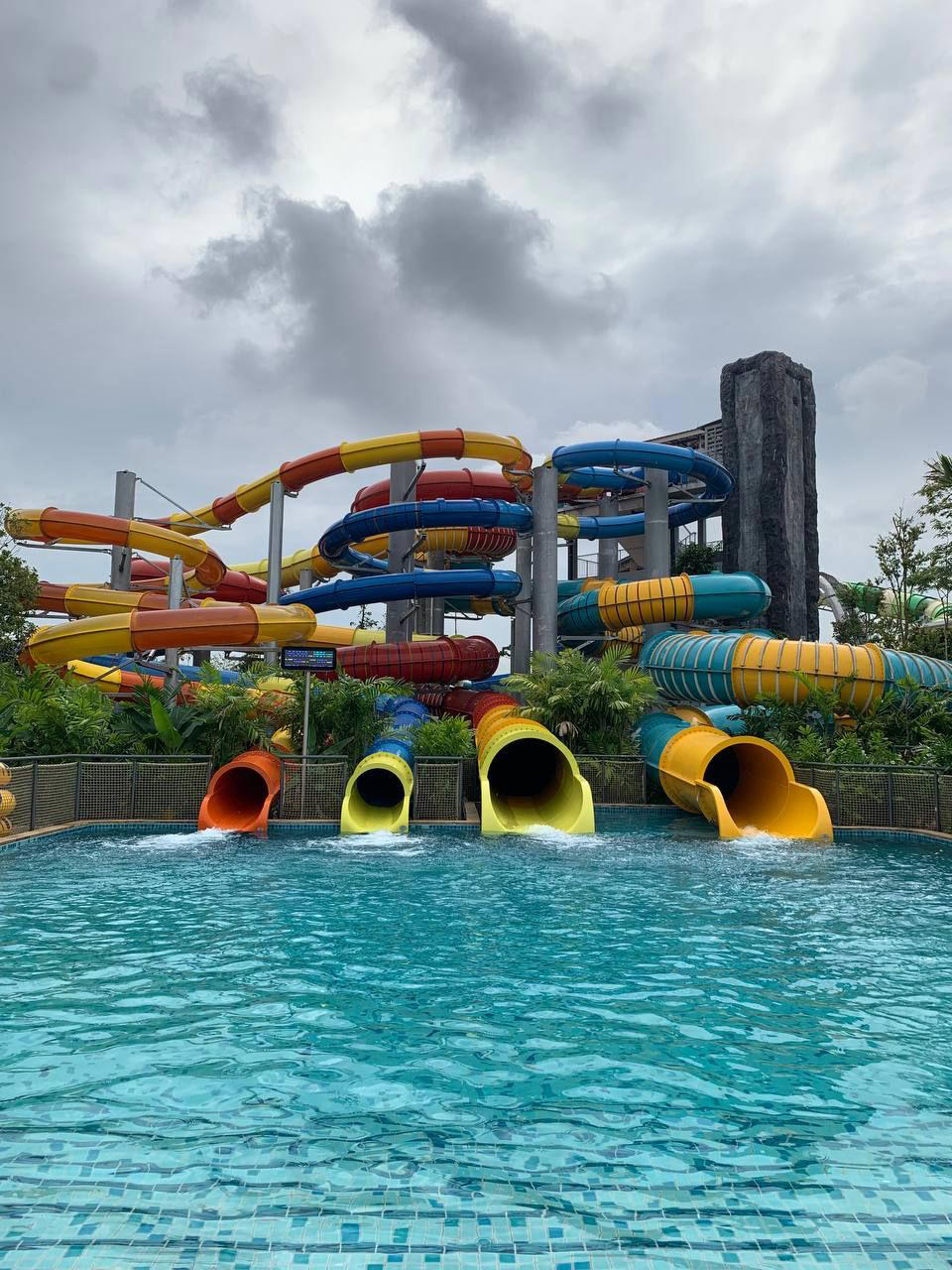 5. Wild Rush
Last but not least is the Wild Rush, a pair of waterslides that comes with thrilling turns and 360° loops!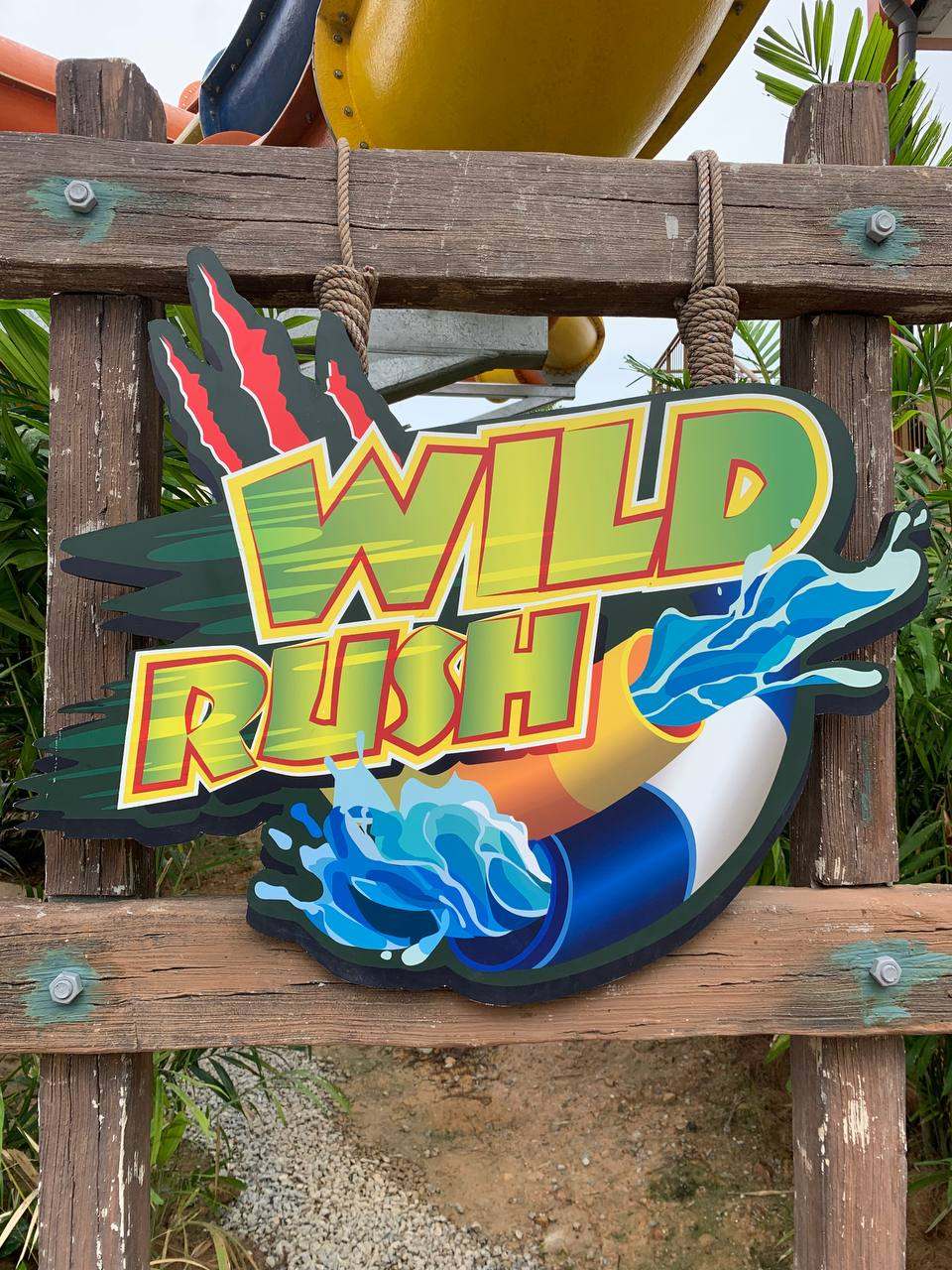 However, it comes with a twist – there's a gap of a few feet at the bottom of the slide, giving visitors a brief 'free falling' moment before plunging into the pool.
Rest assured, there's a team of lifeguards who are ready to provide assistance should anything go awry.
What to expect
Other than their fabulous slides and attractions, SplashMania also has a team of friendly and helpful lifeguards who watch over and operate each attraction diligently.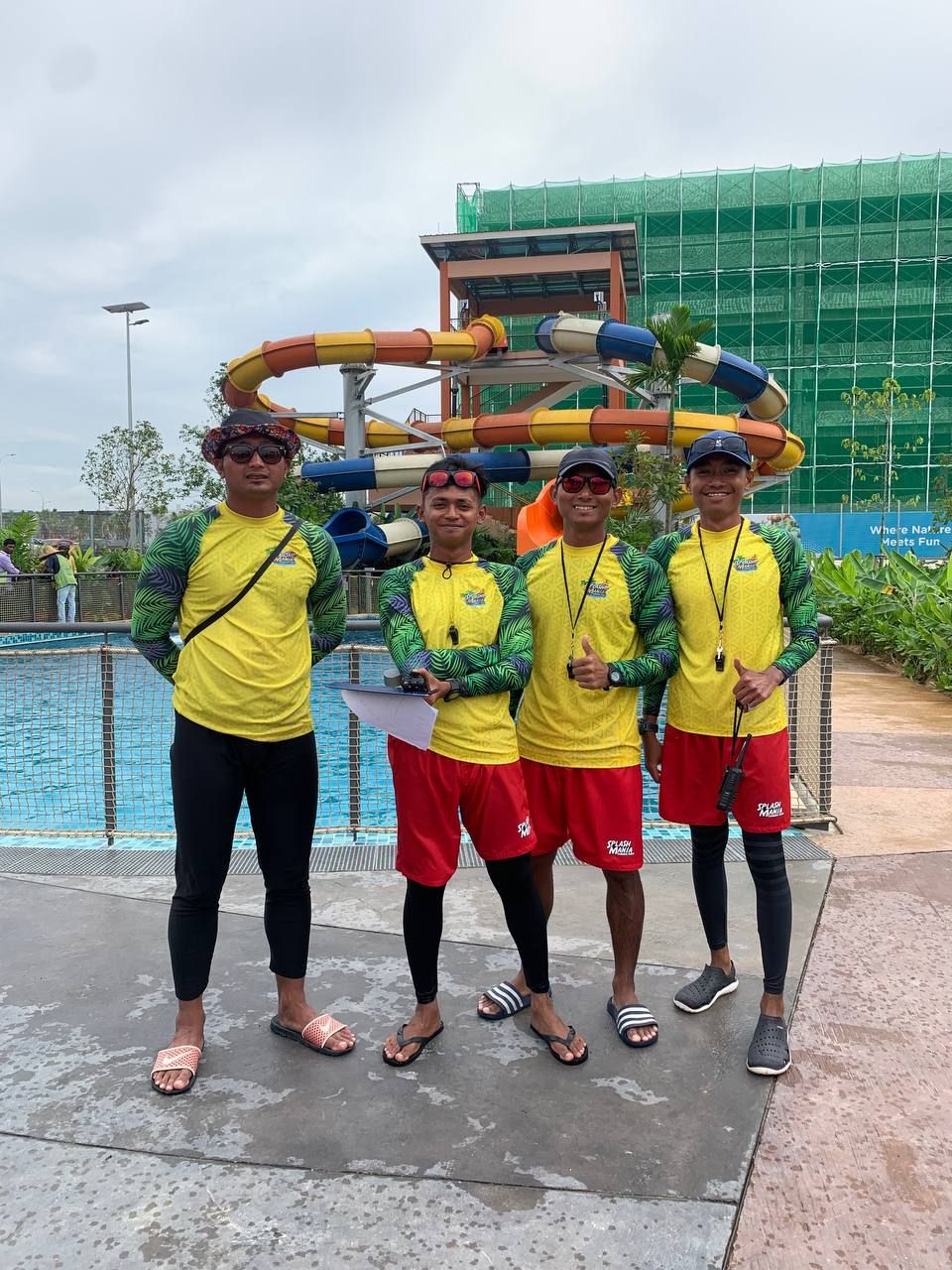 Not only that, there are kid-friendly versions of all the attractions so that the kids can enjoy the same things as adults!
For those who may be too tired to walk back to their vehicles after a day of fun, there's a shuttle service that will fetch them both to the carpark and the waterpark's entrance.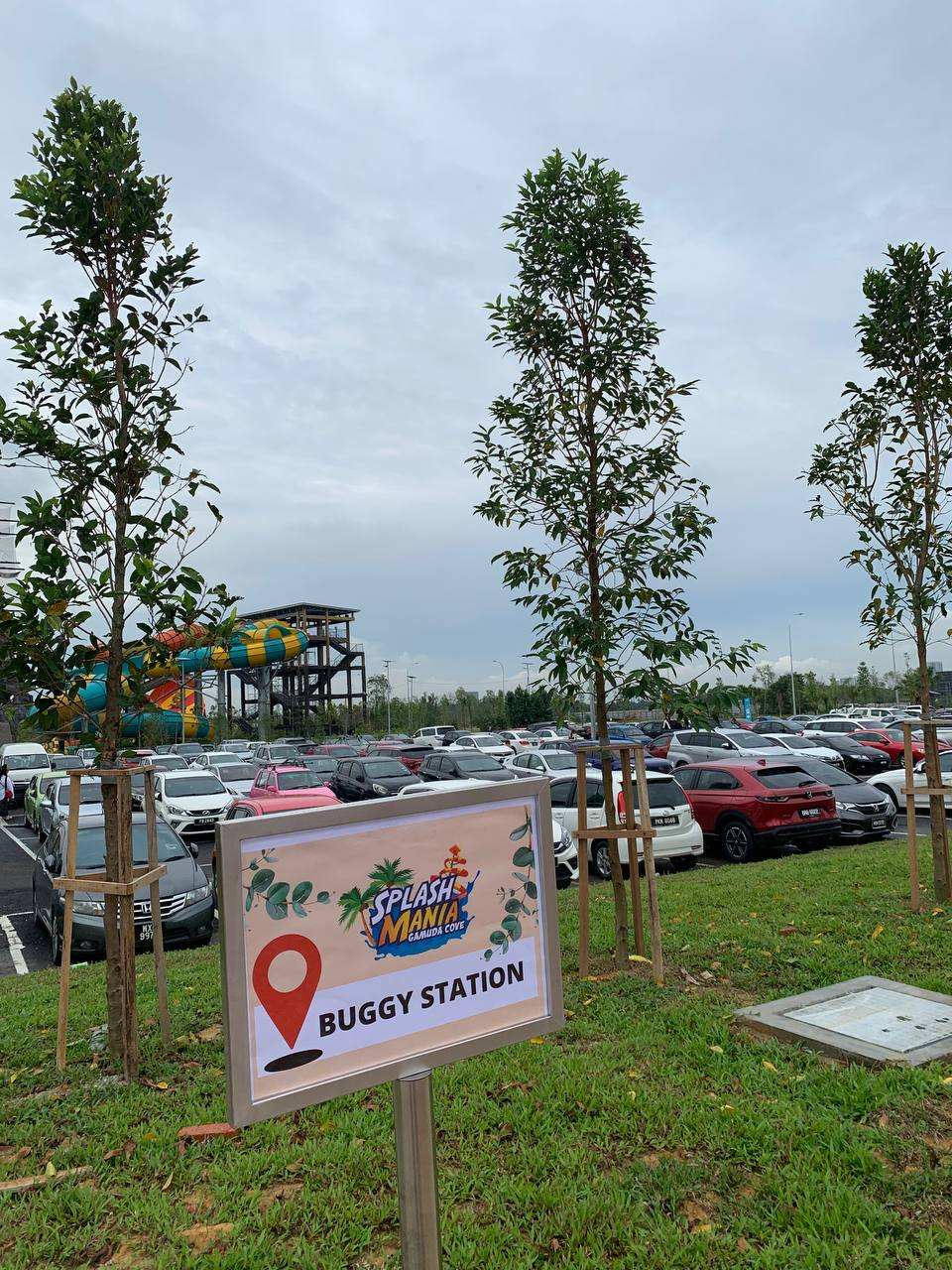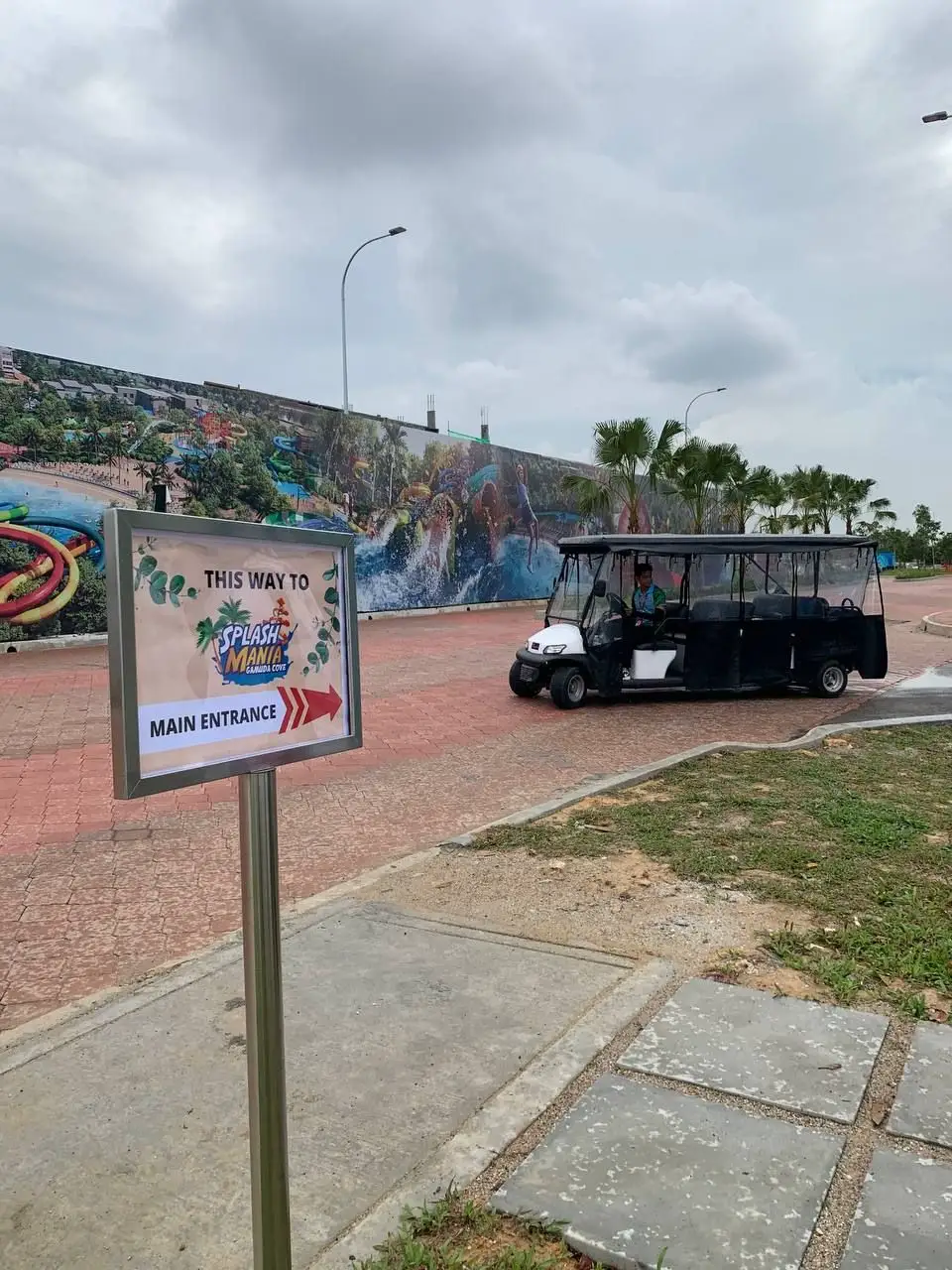 Ticket pricing
Early bird tickets are now on sale at RM79 for adults and RM63 for children from Feb 6 to March 31.
Once the promotional period ends, tickets will be priced at RM125 for adults and RM95 for children. As for those who have a height of less than 0.9m, entrance is free.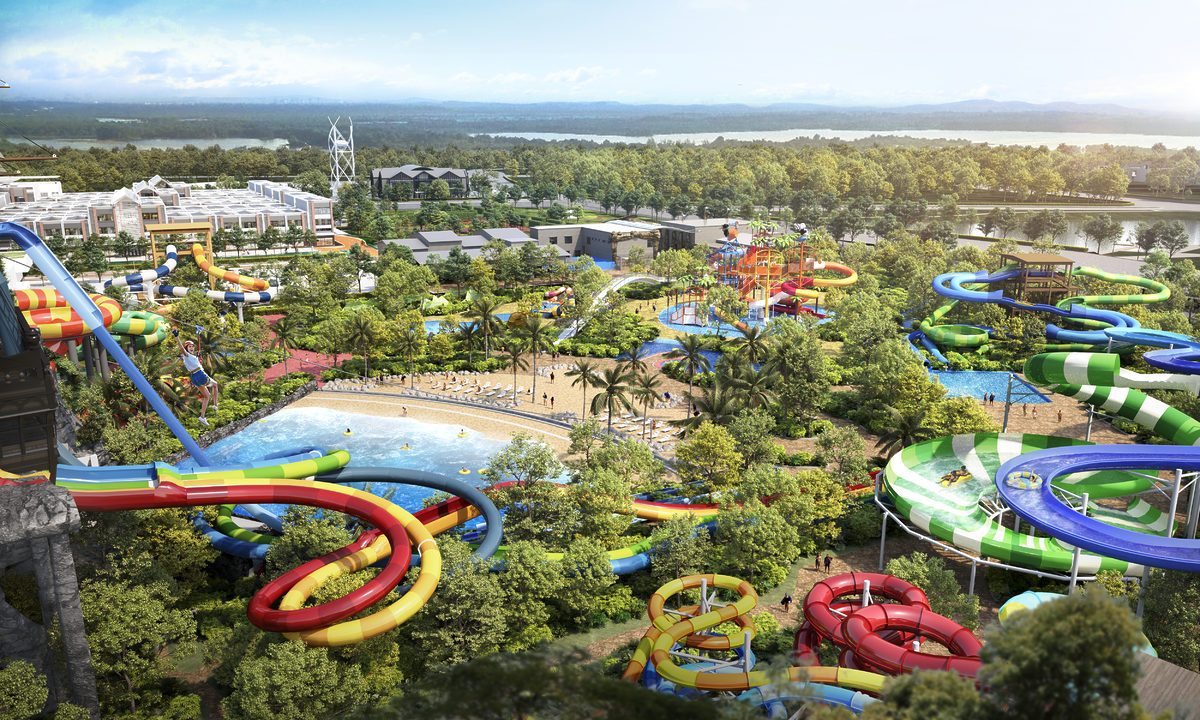 What are you waiting for? Time to book your tickets and have a splashing good time at SplashMania Waterpark!
---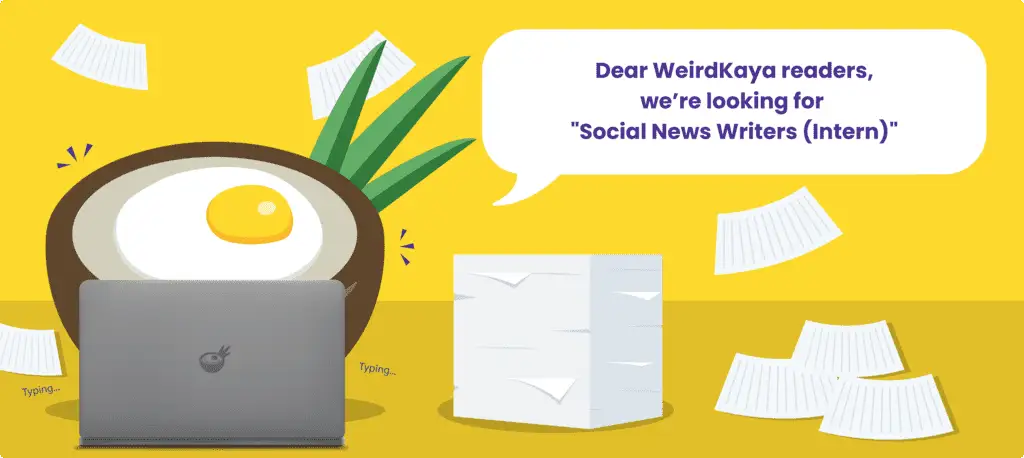 ---