ChatGPT has become a valuable ally to many people thanks to its quick and amazing ways of writing articles that simply blow one's mind away.
In conjunction with Valentine's Day, we've actually asked ChatGPT to come up with 5 love poems based on different topics and we must say that we're really impressed with it!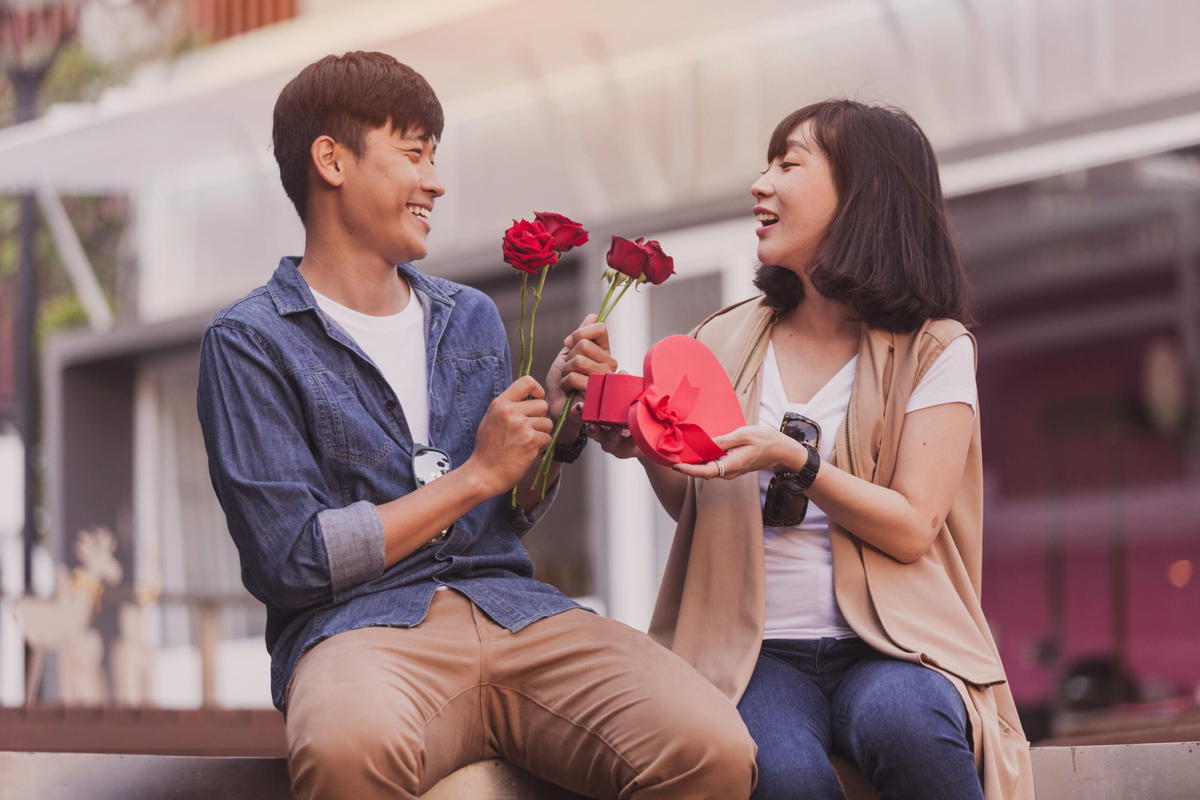 1. 'Love in Kuala Lumpur: A Valentine's Wish'
We asked ChatGPT to write a love poem for single Malaysians who struggle with the pressures of working in the big city of KL but yet still find joy in enjoying local dishes such as Nasi Lemak and Char Kuey Teow.
Here's what it came up with:
Roses are red, violets are blue,
Nasi lemak and char kuey teow,
A perfect meal for two,
In Kuala Lumpur, city so true.

With the KL Twin Towers in sight,
Our love grows stronger every night,
Taking the KTM, hand in hand,
Together we'll travel this land.

So here's a love poem, just for you,
From Kuala Lumpur, city so new,
To all the singles, don't be blue,
Just like nasi lemak, love will come to you.

With every bite of char kuey teow,
And every view of the KL Twin Towers in tow,
We'll be together, heart to heart,
Falling in love, from the very start.

So here's a wish for all the singles this Valentine's Day,
That love will come your way,
With a meal of nasi lemak, and a view of the Twin Towers,
Together you'll find the love that you've been waiting for.
2. 'A Night At GSC With My KFC Love'
Just like how beer and Korean fried chicken can never be apart from each other, we couldn't resist the chance to ask ChatGPT to write a poem about a cheap but romantic date among Malaysian couples with GSC and KFC: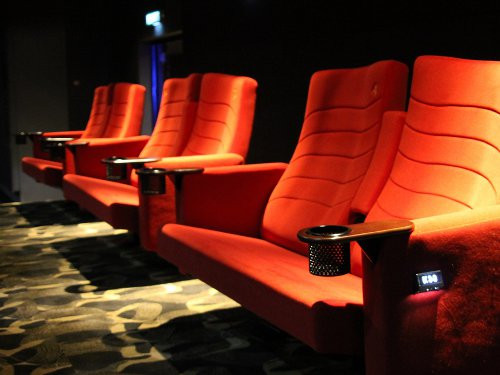 Oh GSC, how I love to go
To watch the latest blockbuster show
With my darling, hand in hand
We sit and watch, so grand

But before the lights go down
We grab a bite at KFC in town
A bucket of chicken and some fries
Our love for each other, never dies

As we sit and watch the screen
Our love for each other, so serene
We share a smile and a kiss
In this moment, life is bliss

So let's grab some popcorn and take a seat
Our love story, oh so sweet
Together we'll watch the night away
In GSC, this love will always stay.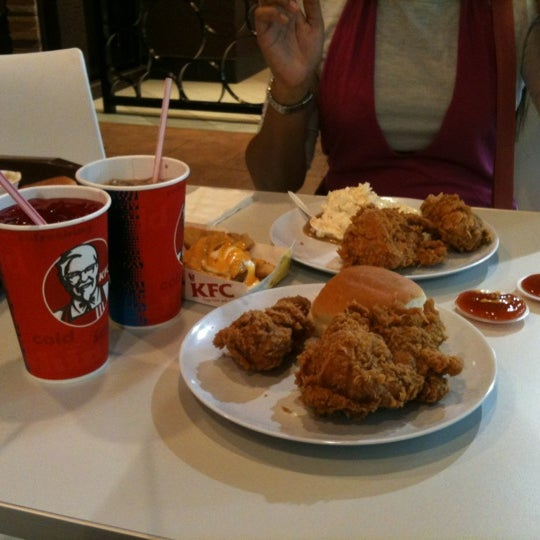 3. Lonely singles this Valentine's
Valentine's Day is no doubt a season of love for many, but it's also one of sadness for those who have yet to find the one for them.
Thankfully, ChatGPT had the perfect poem to soothe the hearts of such individuals:
Oh lonely hearts in Malaysia tonight,
With no one there to hold you tight,
Do not despair or feel alone,
For love is a journey on its own.

In this vast world, so full of life,
There is someone for you, free from strife,
A soul that understands, a heart that cares,
Waiting for you, just beyond the stairs.

So keep the faith, hold your head high,
And don't you ever wonder why,
For love is not just for the lucky few,
It's for you, my dear, it's waiting for you.

And when it comes, it'll fill your days,
With laughter, joy, and happy ways,
So keep on searching, don't give in,
For true love will always win.

So here's to all the lonely hearts,
May love come to you in its own sweet part,
And on this Valentine's Day, remember this,
You are loved, you are wanted, and you are missed.
4. Couples separated by JB-SG border
For couples who have to endure long-distance relationships due to one of them working in Singapore, Valentine's Day is one of deep longing and heartache.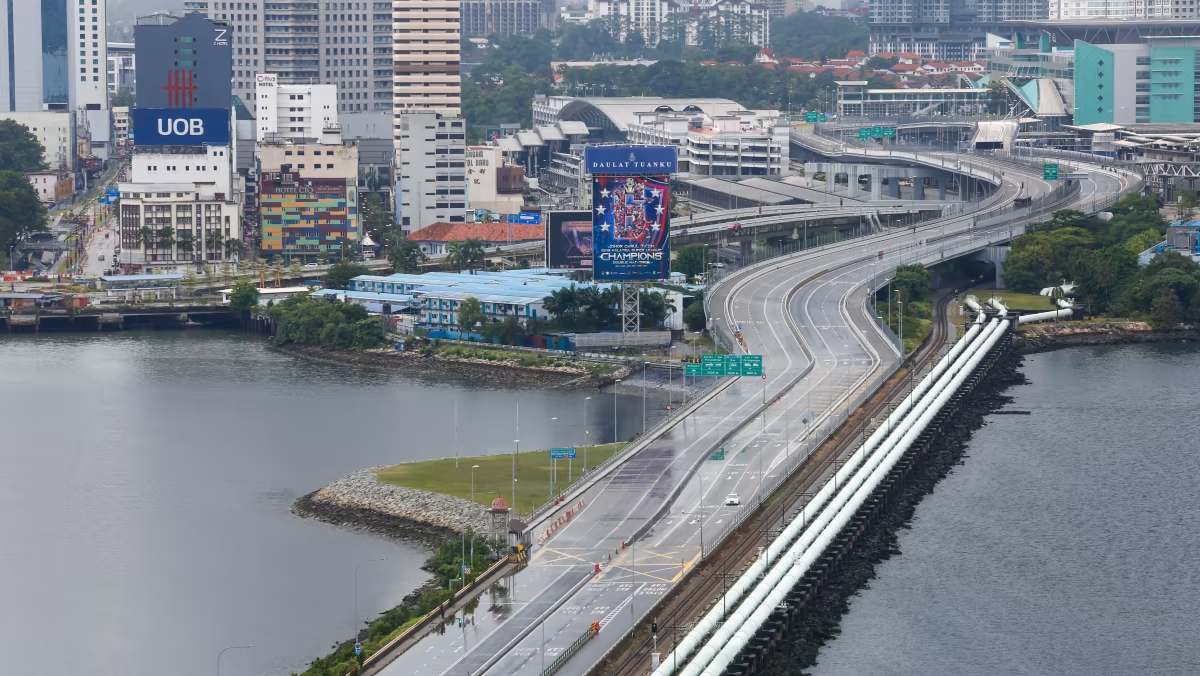 But don't fret, because ChatGPT has the perfect poem to make it all better:
Separated by the Johor-Singapore Causeway,
In Malaysia and Singapore, we stand today.
Though miles apart, our love remains true,
A bond that grows stronger, me and you.

This Valentine's we send our love from afar,
With memories of moments that leave a scar.
Of late-night walks and talks by the sea,
Of shared dreams and hopes, just you and me.

We may be separated by two nations,
But our love transcends all limitations.
A bridge between Malaysia and Singapore,
Our love shines bright, like a guiding star.

So let's hold on tight to what we have,
This love that's real, that makes us glad.
Even though we're separated by a causeway,
Our hearts beat together, hand in hand, every day.



5. Love for the country, Malaysia
Last but not least, how can we forget to dedicate a love poem about how fortunate and blessed we are to live in Malaysia? And it seems like ChatGPT thinks the same too!
Oh Malaysia, land of mountains high,
And oceans wide, beneath the clear blue sky.
Your people warm and full of love,
Your beauty shines like the stars above.

From north to south, east to west,
Your diversity is truly blessed.
With cultures rich, and traditions proud,
You make us smile, and feel so loud.

This Valentine's we celebrate our love,
For this land that we are proud of.
Its endless beauty, and endless grace,
Its warmth and kindness, in every place.

Oh Malaysia, we promise to be true,
To cherish and love, the whole year through.
For you are more than just a home,
You are a place where our hearts have grown.




READ ALSO:
---
---