As Malaysians, we all know how stressful it can be to spend hours in traffic jams after a long day of work. The thought of finally getting home and relaxing can be the only thing that keeps us going.
However, once we get home, we may find ourselves still feeling stressed and unable to unwind. This is where self-care comes in. In this article, let's explore 5 relaxing self-care practices that Malaysians can use to unwind after a long day of work and traffic jams.
1. Watch a Movie or TV Show
Watching a movie or TV show can be a great way to unwind after a long working day. Whether you're watching a new release or an old favourite, getting lost in a story can help you forget about the stress and demands of the day. You can even make it a full-on movie night by preparing your favourite snacks and drinks.
2. Listen to Soothing Music
Music has the power to influence our mood and emotions. So, after a long day of work and traffic jams, listening to soothing music can help you relax and unwind. You can create a relaxing playlist or listen to some of your favourite calming tunes. Doing this can help your mind and body relax and prepare for a restful sleep.
3. Have a DIY Spa Day
Creating a DIY spa day at home can be a great way to pamper yourself and indulge in some self-care. You can do a face mask, paint your nails, or give yourself a relaxing foot soak. You can even create your own spa atmosphere by lighting candles and playing calming music.
4. Read a Book
Reading a book is a great way to escape into a different world and forget about the stresses of the day. You can pick up a new novel or reread an old favourite. It's a great way to unwind and stimulate your mind at the same time.
5. Get a Massage
Finally, getting a massage is another great way to unwind and relax after a long day of work and traffic jams. A massage can help relieve muscle tension, reduce stress, and promote relaxation. You can book a professional massage or simply ask a friend or family member to give you a relaxing massage.
But let's bring the professional ones right into your home to give you a massage anytime you need it!
All-rounded wellness with GINTELL's S6 Wellness SuperChAiR (GINTELL S6)
The GINTELL S6 Wellness SuperChAiR is a massage chair that focuses on overall wellness, making it the first of its kind on the market. The "S" in the name represents the SuperChAiR Series, while the "6" refers to the 6 dimensions of wellness: emotional, physical, social, spiritual, intellectual, and occupational. It offers a combination of 6 unique humanized massage techniques and 20 Wellness Auto-programs to help you achieve optimal wellness.
One touch to track your health
One of the key features of the GINTELL S6 Wellness SuperChAiR is the first AI Fatigue Bio-Scan system in Malaysia. With just a 30-second touch on the "thumb panel," the BIO-Senses system can scan and measure your heart rate, blood oxygen, and fatigue index to provide a customizable massage program that suits your current index.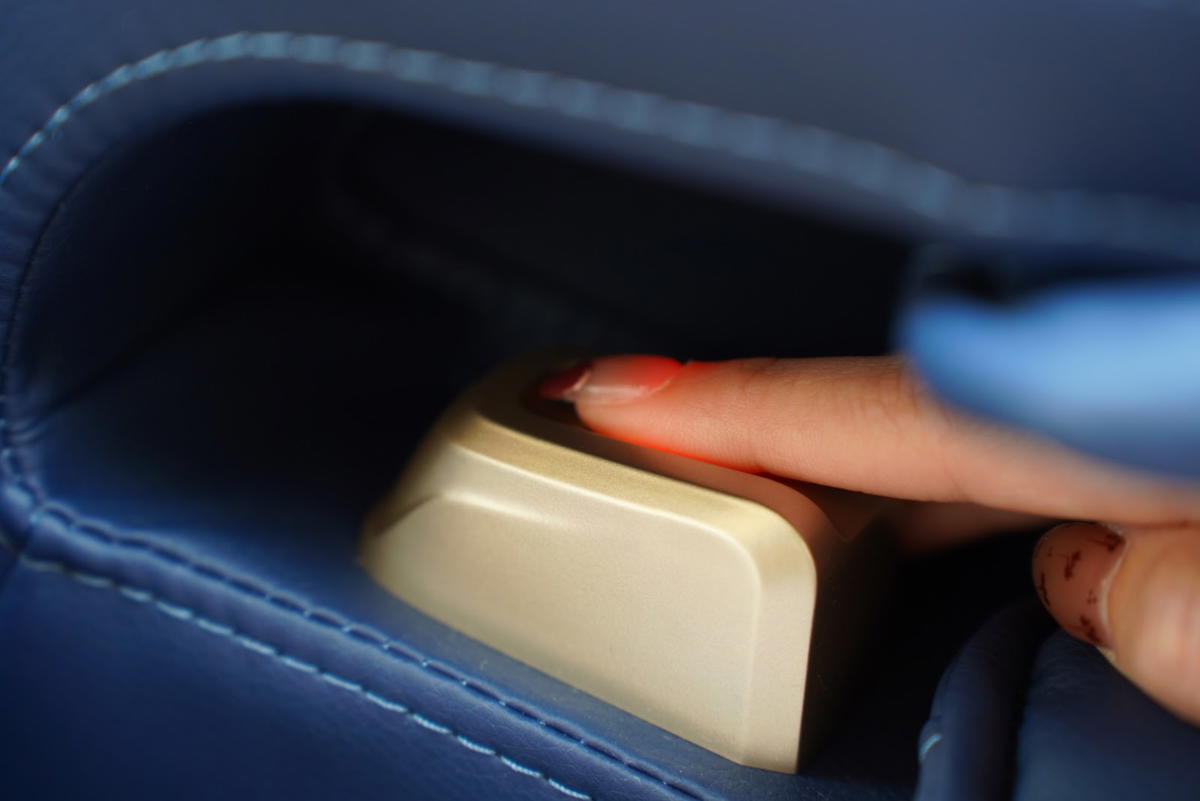 The GINTELL S6 Wellness SuperChAiR also boasts of a new generation AiR-3D roller balls that can protrude up to 13 cm for a smarter, more humanized, precise, and intensive massage.The AiR-3D roller balls are incredibly effective at relieving neck and shoulder stiffness. The chair can scan and measure your body to set the protrusion and intensity level for you.
Relieve muscle pain with 360° Heat Spa Therapy
Those who have muscle tension or menstrual cramps , GINTELL S6's first 360° Heat Spa Therapy can bring you great relief. This innovative therapy heats up body areas such as the back, waist, and calves through the airbags. It also has a crossed-over strap (made of graphene) that allows for heating on the abdomen. The heat spa therapy helps to relieve overall muscle tension and relax abdominal muscles to relieve pain caused by muscle spasms or menstrual cramps & increase blood circulation.
Stretch 230° program to improve body alignment
The chair also includes the famous Stretch 230° program, fully endorsed and consulted by Dato' Seri Master Chris Leong, a renowned Tit-Tar Master (bone-setting specialist). This program helps to loosen up joint stiffness, improve body alignment, and flexibility.
Say goodbye to knee problems with Knee Spa Treatment
Finally, the GINTELL S6 has an upgraded heat and calf therapy that now massages the knees as well! The Knee Spa Treatment, which offers improved heat and calf therapy, increasing joint flexibility overall, can also greatly assist those with knee difficulties, particularly the elderly and athletes. Heat therapy can promote blood circulation, loosen tight muscles and joints, and relieve pain and muscle spasms.
Get one today with just RM333 per month!
In conjunction with GINTELL S6 Wellness SuperChAiR launching, GINTELL is offering a special grand launch promotion. This offer is time-limited and available at a monthly price of RM333, whereas the standard retail price before discount is RM25,988. As an added bonus, customers can also receive a free gift worth more than RM4,000. For more information, please contact GINTELL, visit the nearest GINTELL showroom or check out their website.
---
---