Picture this: you're chilling on your sofa in your baju tidur, sipping on a cup of teh tarik, and scrolling through your favourite shopping app. You have the power to shop from your bedroom, your living room, or even your bathroom (no judgment here!).
No more jostling through pasar malam crowds or bargaining with stubborn shopkeepers – the ultimate shopping experience awaits you!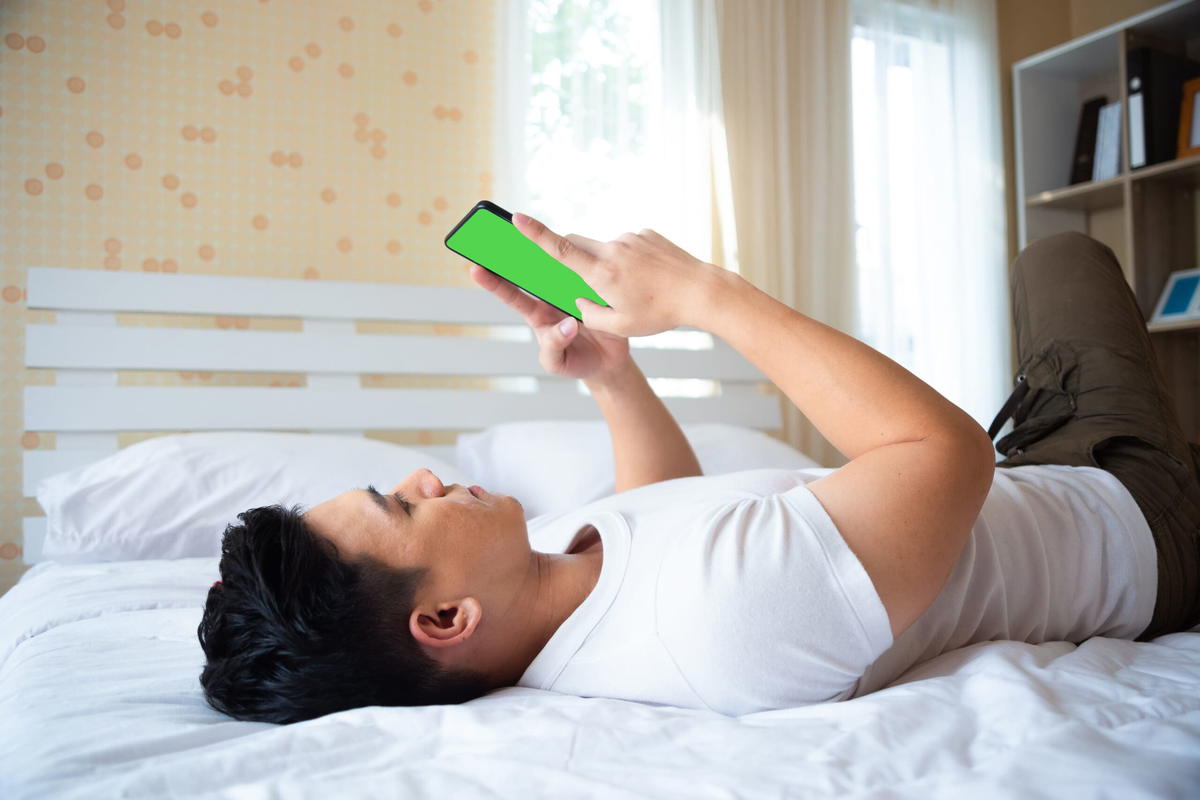 Now let's talk deals, because who doesn't love a good bargain? Flash sales are like the Kuala Lumpur Tower of online shopping – you gotta be quick to reach the top and score the best deals.
Whether you're searching for a traditional Indian saree, a chic Chinese cheongsam, or a stylish Malay baju kurung, you'll be sure to find it all at a discounted price.
But the question remains: How can you make the most of these deals?
Here are some tips for savvy Malaysian shoppers:
Stick to your budget
Let's face it, online shopping can be dangerous. It's easy to get carried away when you see all the amazing deals, but it's important to be responsible with your spending. Think of it as going on a shopping diet – set a budget and stick to it!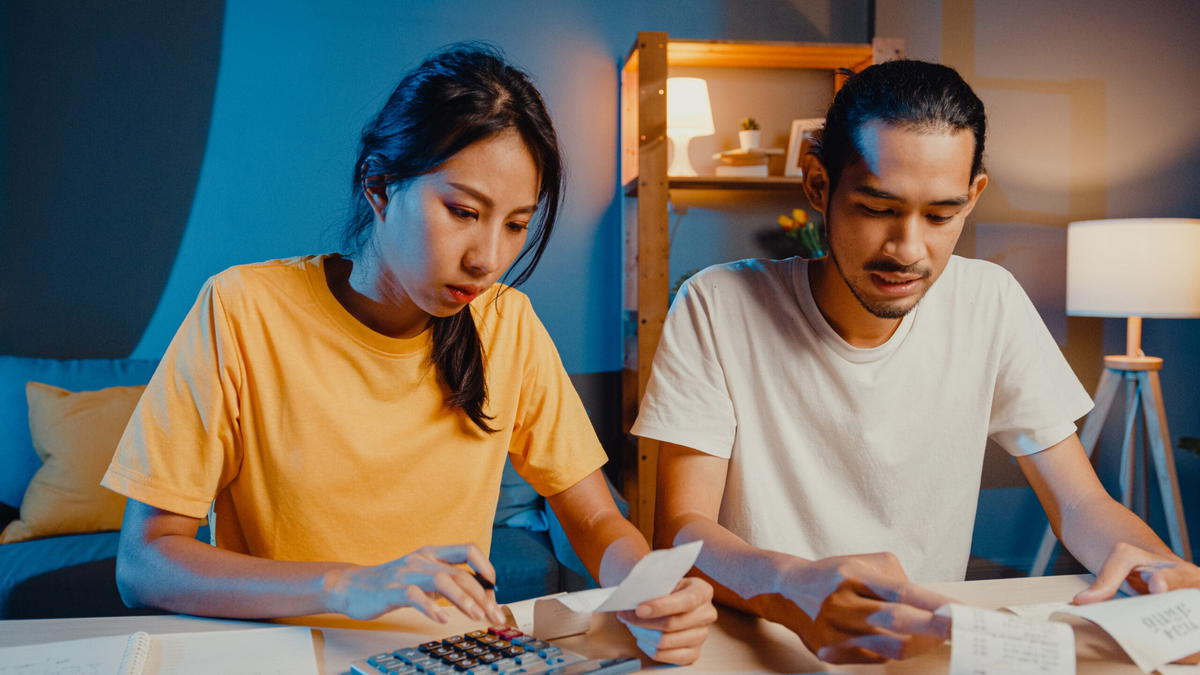 Compare prices
Just like you compare prices when grocery shopping, it's important to do the same when online shopping. Don't settle for the first deal you see. Look for different retailers offering the same item, and compare the prices. It's like playing detective, but for your wallet!
Look for voucher codes
Who doesn't love a good discount code? Before you hit that "Checkout" button, make sure you search for voucher codes. You never know, you might just strike gold and get an even better deal.
Check return policies
It's important to read the fine print, especially when it comes to return policies. Make sure you understand the retailer's return policy before you make a purchase. That way, you can shop with confidence knowing you can return an item if it's not quite what you expected.
And if you're all about that online shopping game and wanna save some serious cash while doing it, then we've got just the thing you need.
Alipay+ Your Rewards: Check-in, Flip Cards, and Share and Earn
Introducing Alipay+ Rewards – an exciting in-app feature that brings a world of discounts, deals, and giveaways to your mobile payment app users. 
This platform creates opportunities for brands to connect with customers in a whole new way through the payment apps they use every day.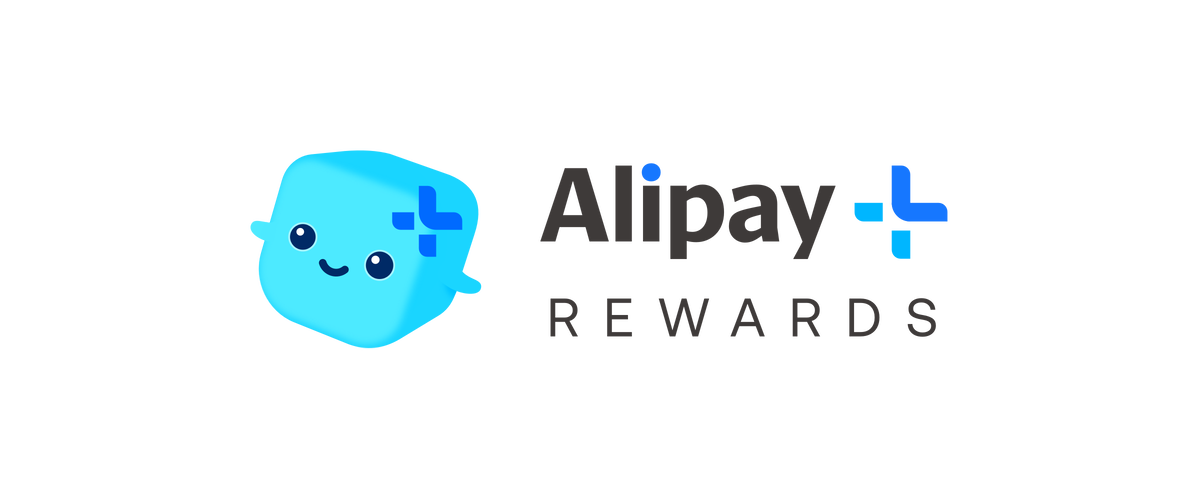 Ready to get started? Check out these exciting deals that you can jump on today:
Unlock Daily Rewards with Alipay+ Rewards Check-In
Who said checking in is boring? At Alipay+ Rewards, checking in is not only fun but also rewarding! Every day, you can earn a range of fantastic vouchers, including Alipay+ Rewards RM10, foodpanda, Google Play, Eshop, Reload PIN, just by checking in.
And the best part? You get to do it all over again the next day!
Ready to start raking in the rewards? Here's how:
Step 1: Launch your Touch 'n Go eWallet and tap on the "A+ Rewards" tab.
Step 2: Click on the "Check In" button to earn your daily voucher.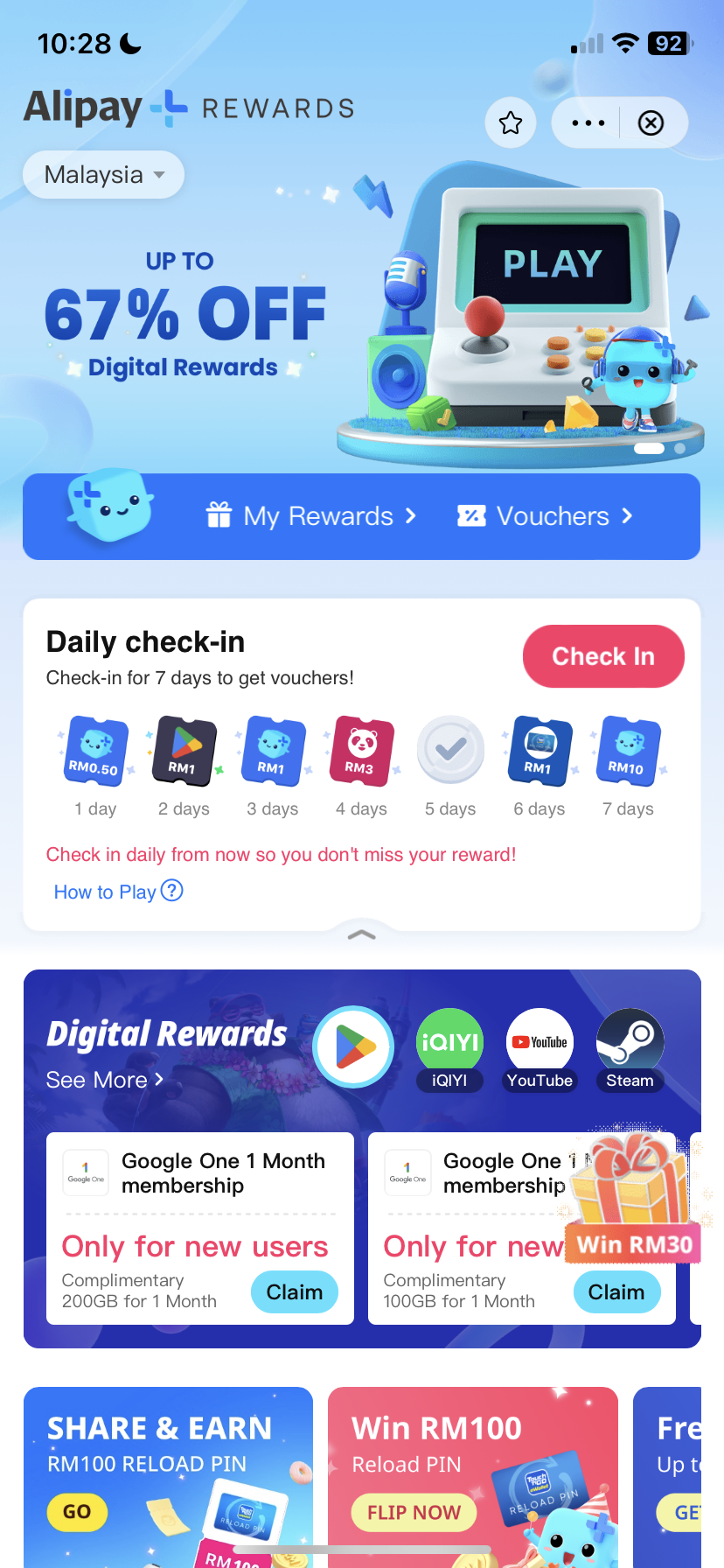 Step 3: Check out the details of your voucher, including its expiration date.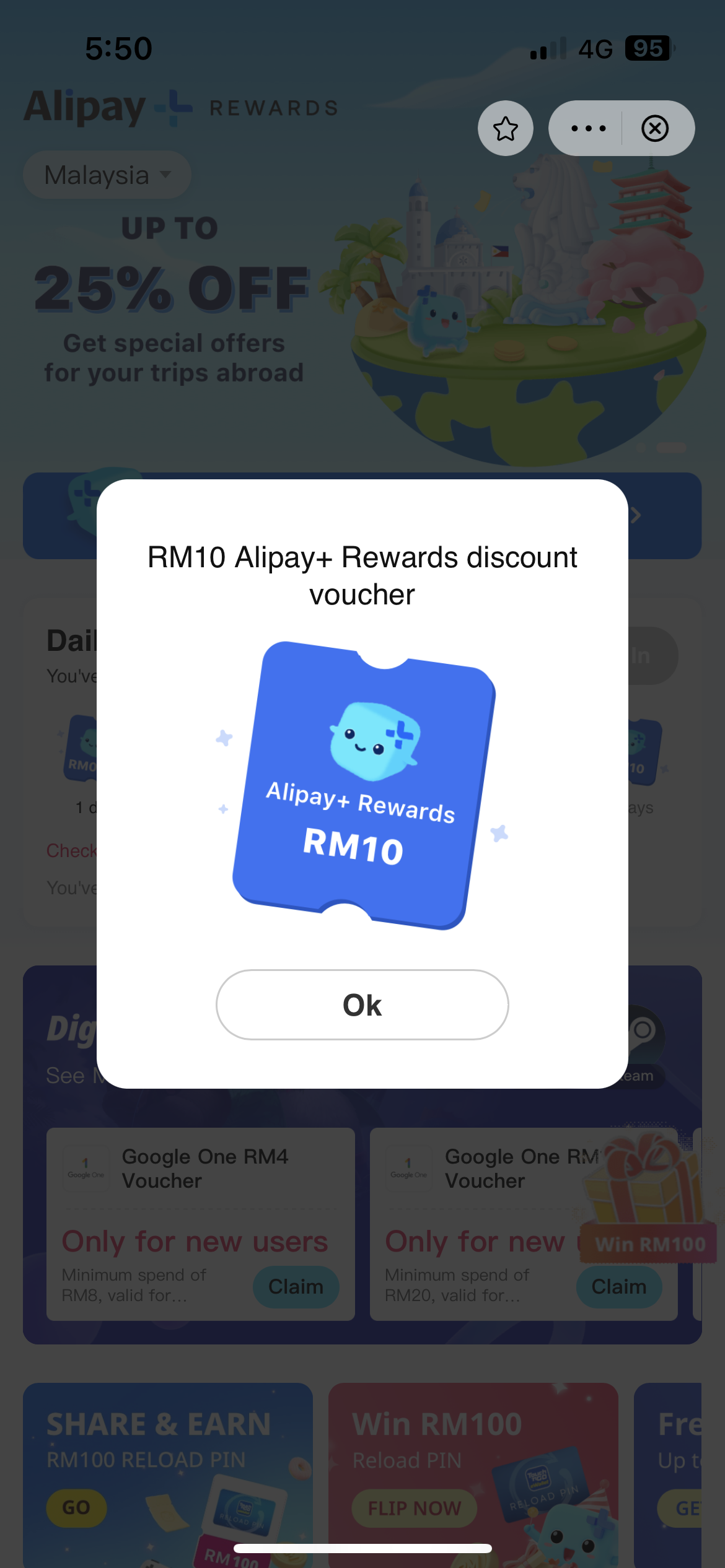 Step 4: Redeem your voucher to enjoy the discounts.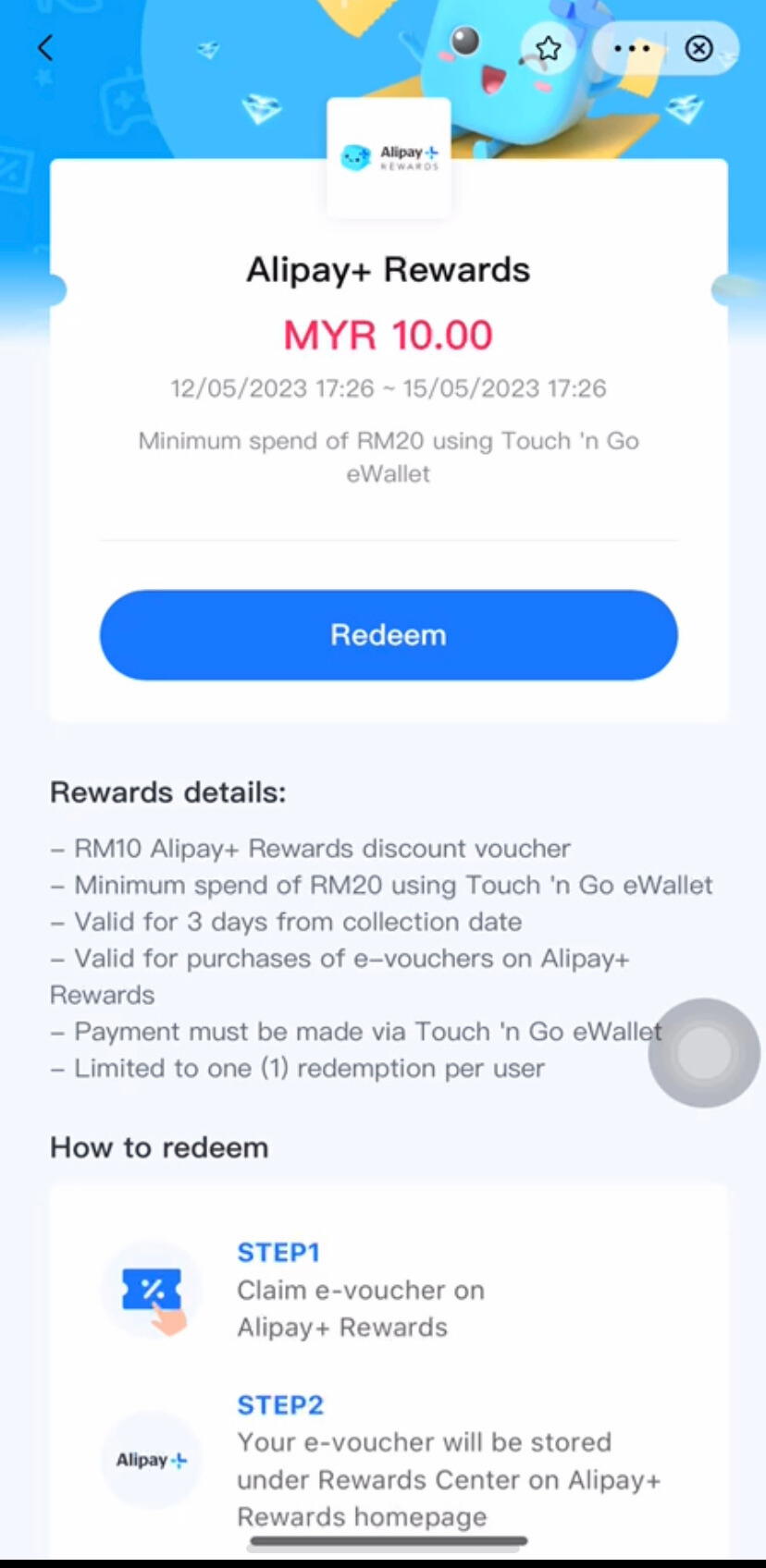 Check out the how-to steps for "Check In" Alipay+ Rewards here.
BUT WAIT! Don't miss out on incredible flash deals up to 90% off! Limited vouchers available, so act fast and get yourself super prepared at 12:00 PM.
You can also get to earn different vouchers every day and enjoy discounts on your favourite products and services with Alipay+ Rewards.
Some of the amazing vouchers you can just snatch from Alipay+ Rewards: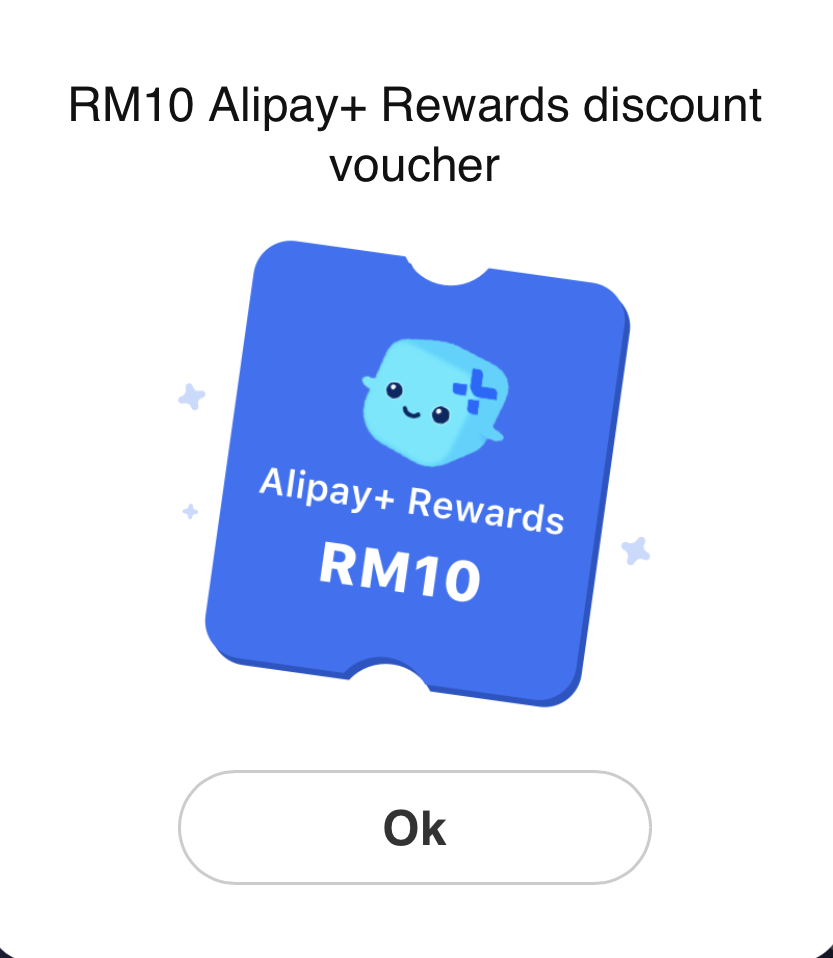 Flip your luck and win big with Alipay+ Rewards Flip Cards
Are you ready to test your luck and win amazing rewards? Look no further than Alipay+ "Rewards"! Simply flip a card to potentially win Alipay+ Rewards which include all the deals like foodpanda, Google Play, Reload PIN, and more.
And the excitement doesn't stop there – you also have a chance to win up to 100 Reload PIN daily. Don't miss out on this opportunity!
Here's how to flip your way to success:
Step 1: Open your Touch 'n Go eWallet and navigate to the "A+ Rewards" tab.
Step 2: Click on the "Flip Cards" banner and tap on "Try Now" to flip a card.
Step 3: Discover the reward you have won and redeem your voucher to enjoy your discount.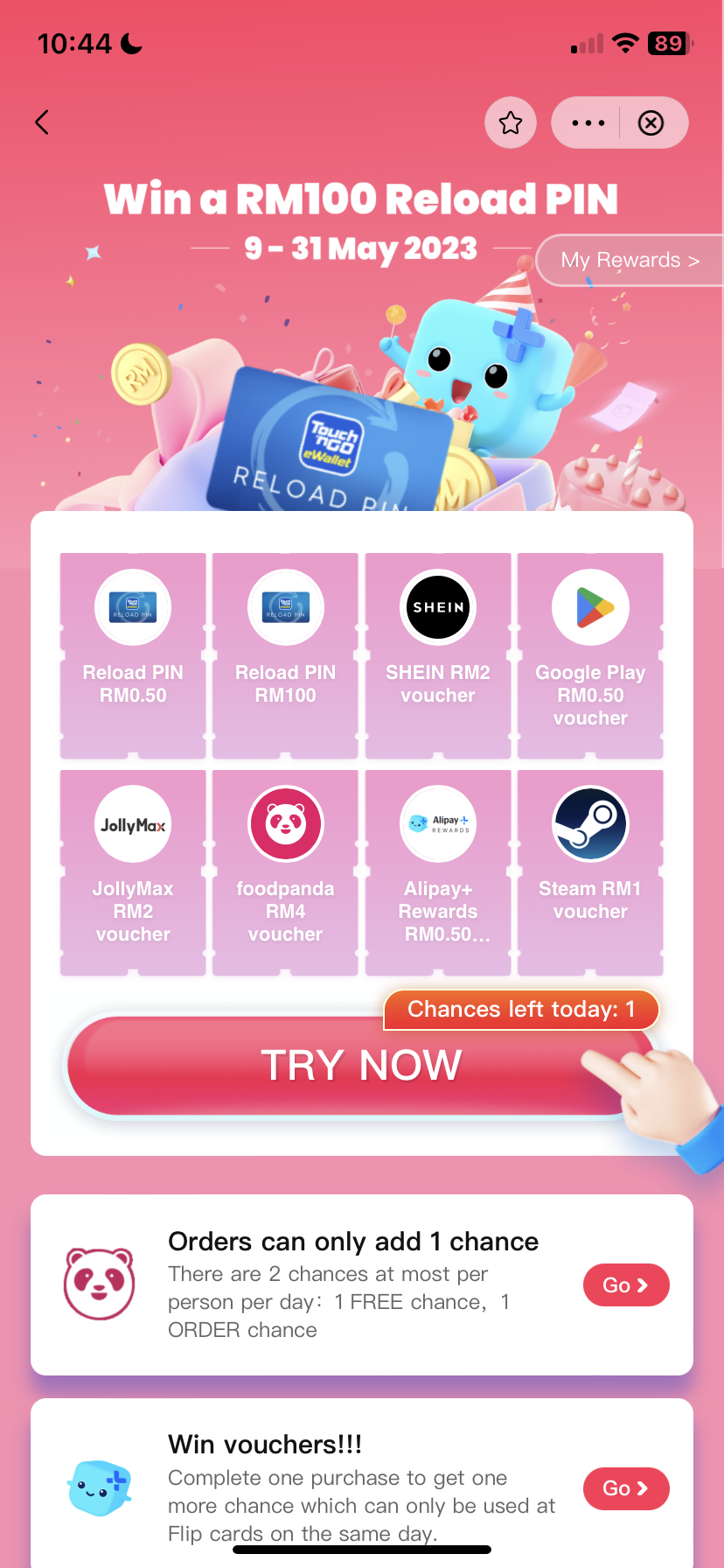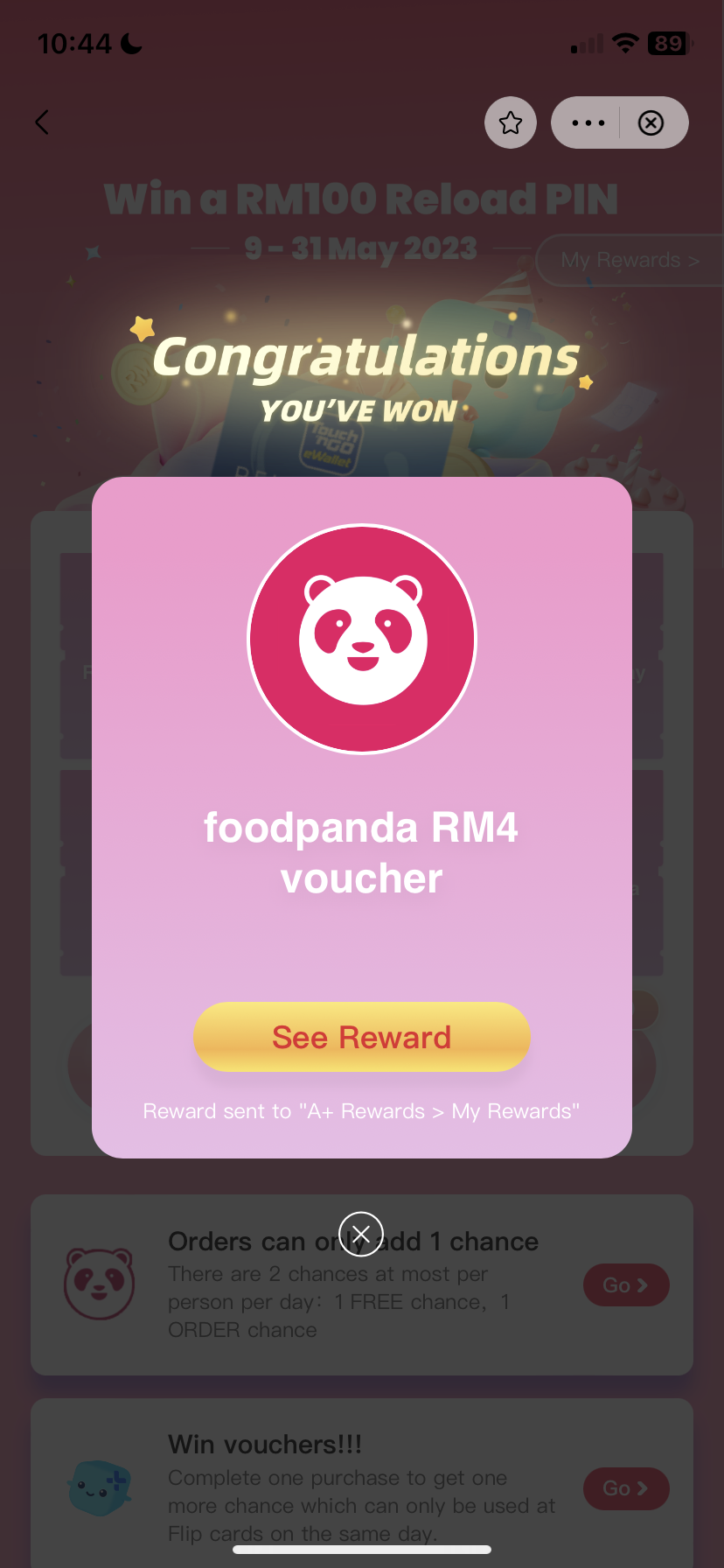 Check out the how-to steps for "Flip Cards" Alipay+ Rewards here.
Flash Deals
Get ready to save big with Alipay+ Rewards Flash Deals! Starting at 12:00 PM sharp, you can snag up to 90% off on a wide range of products.
But act fast, because there are limited vouchers available. Don't miss out on this amazing opportunity to score incredible discounts!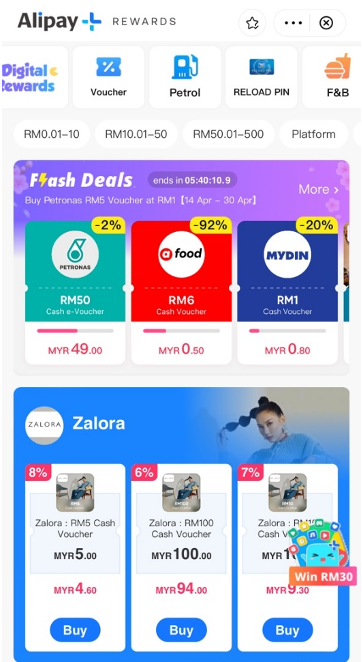 Share and Earn
BUT THAT'S NOT ALL. Are you ready to level up your sharing game? With the Share and Earn promotion, you can invite your squad to join in and earn up to RM100 Reload PIN prizes in your Touch 'n Go eWallet.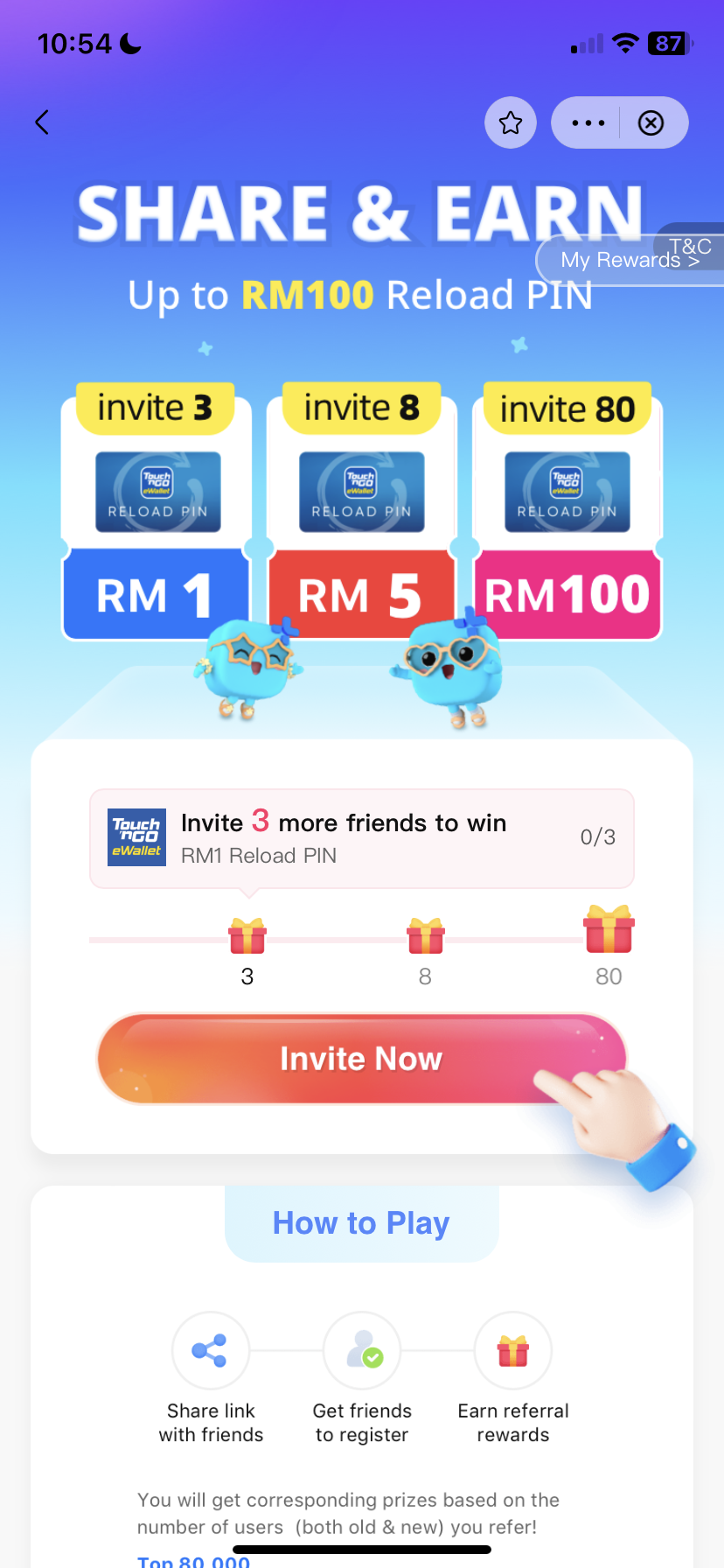 Who says winning is a solo sport? Get your squad together and join Alipay+ Rewards to win big and have a blast while you're at it! Share the link with your friends and watch the prizes multiply. 
With Check-In, Flip Cards, and Flash Deals waiting for you, the party never stops. Click the link now to unlock the excitement!
---
It's unrelated to the article but here's our brand-new podcast – Talk Je Lah!
---