We all dream of travelling to different places around the world. However, not everyone has the privilege to do so due to financial constraints or circumstances beyond their control.
A Malaysian recently took to Facebook to share how he became the butt of his friends' jokes after he revealed to them that he had never travelled outside of the country before.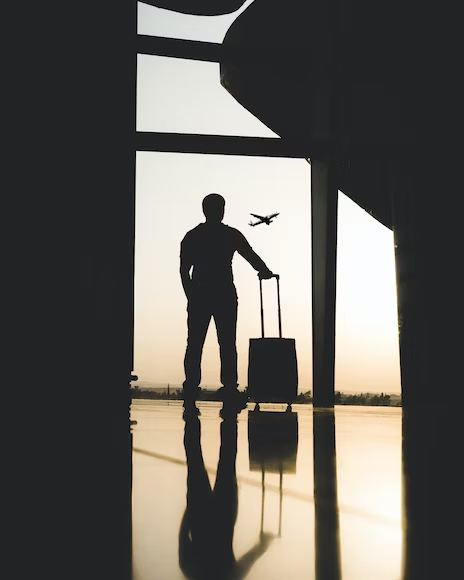 30yo M'sian shares how he was mocked for not travelling overseas before
In an anonymous posting shared on XUAN Play's Facebook page, the 30-year-old shared that he recently joined a WhatsApp group chat created by his secondary school friends but things quickly went south when they began sharing photos of them travelling overseas.
To make things worse, they even made fun of the man when he told them that he had never travelled to places outside of Malaysia such as Singapore and Thailand.
The man then went on to reveal why he never had the chance to travel overseas, which was due to his upbringing and the financial burden he had to bear.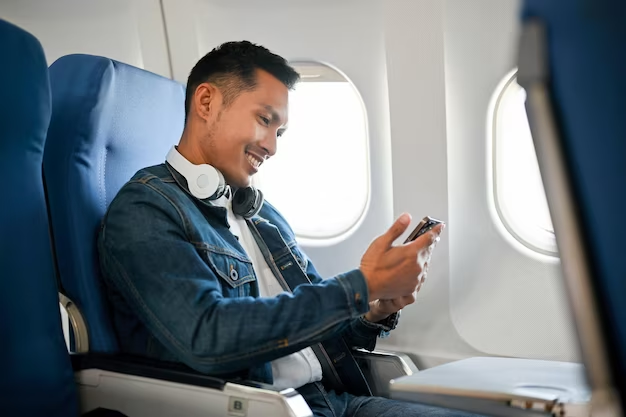 I was raised in a poor family and I began working after finishing high school to provide for my three siblings as I want them to have a better life than me, where they will have the opportunity to study in university.
He also said that he always wanted to step out from the country but simply couldn't do so due to his situation and urged those who made fun of him to be more considerate.
"To those who laughed at me, I'd like to tell you that not everyone is as fortunate as you to travel anywhere without any worries," he wrote.
Read the posting here: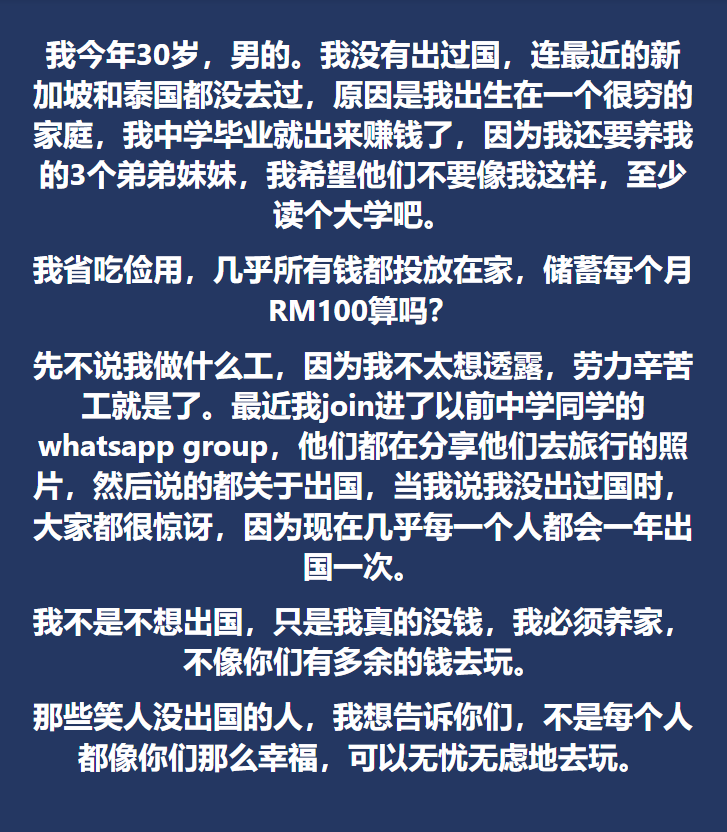 Receives support from netizens
In the comment section, netizens were touched by the man's commitment and love towards his siblings and praised him for putting them first.
'Your siblings are lucky to have an older brother like you. Keep it up!'

'All of your hard work will one day bear fruit. Don't give up!'

'You're doing a good job now. Continue to work hard and one day your life will become better.'

What do you think about this? Let us know in the comment section!
READ ALSO:
---
---