Balancing two jobs can be a real challenge, but a young man recently proved that with determination, anything is possible.
Recently, a video posted by TikTok user Alissa Emalyn showed her boyfriend, who works as a HR executive, preparing mee rebus and laksa at his own stall after he gets off work.
The clip subsequently went viral, garnering more than 500,000 views and left netizens wondering how he managed to do so.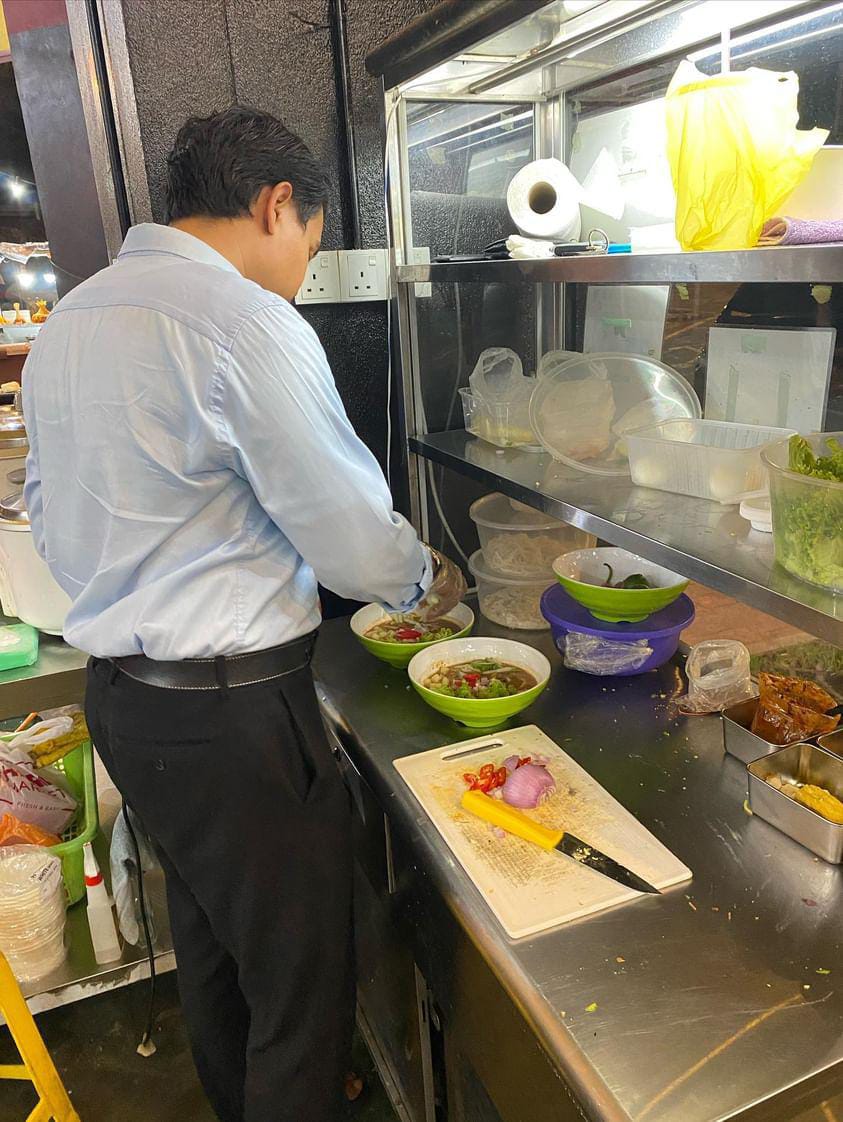 Wanted to share mother's recipe
Speaking to WeirdKaya, the 26-year-old named Amirul Qayyum Merican shared how he is able to tackle double role at this young age.
My entrepreneurial spirit and the desire to share my mother's exceptional cooking skills were the driving forces behind this venture.
"At the same time, I wanted to bring my mother's recipes to a wider audience. As such, I decided to give it a shot during the pandemic.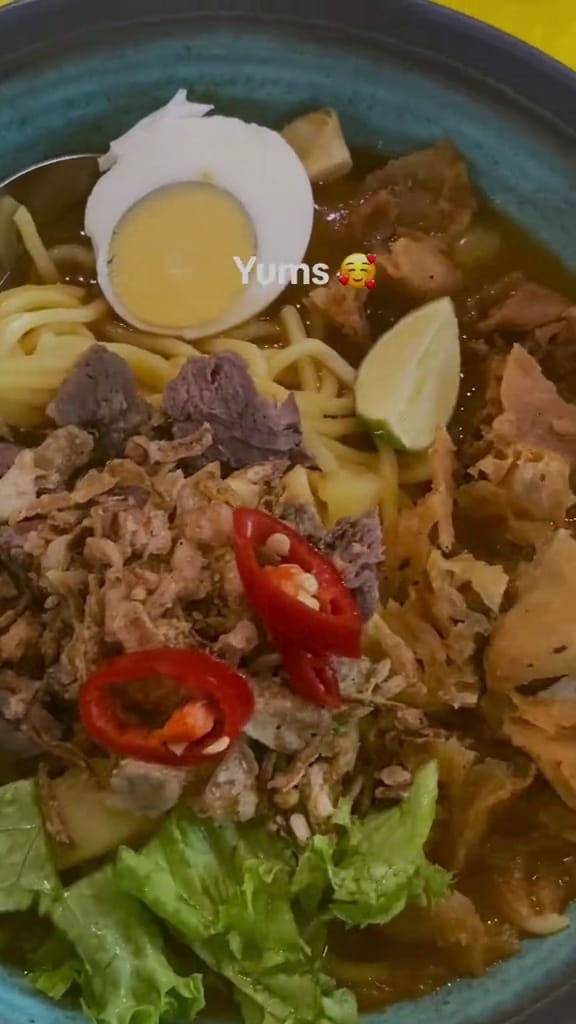 "I played a hands-on role and was heavily involved in the day-to-day operations to ensure its success. As the eldest in my family, I took on the responsibility of demonstrating the ropes to my younger siblings," he explained.
Amirul said he's now primarily focused on his corporate job and has moved into a supervisory role in the mee rebus and laksa business, explaining that he oversees the stall's operation and helps out whenever needed.
Currently, his siblings, Siti Aminatul Zahra and Luqman Hakeem Merican, are the ones handling the laksa stall.
Staying organised is key
When asked about how he manages to balance his busy schedule and personal life, Amirul said that he has a organised routine and takes regular breaks.
If I've been sitting for a long time or staring at a screen, I'll go for a short walk. It helps me stay focused. I also make sure to get enough rest. Playing football with my friends is something I look forward to every week. It keeps me active and feeling good.
"That way, I can give his best at work and also have time for things I enjoy outside of it."
Apart from juggling between two jobs, Amirul is also pursuing a part-time degree at UiTM during the weekends.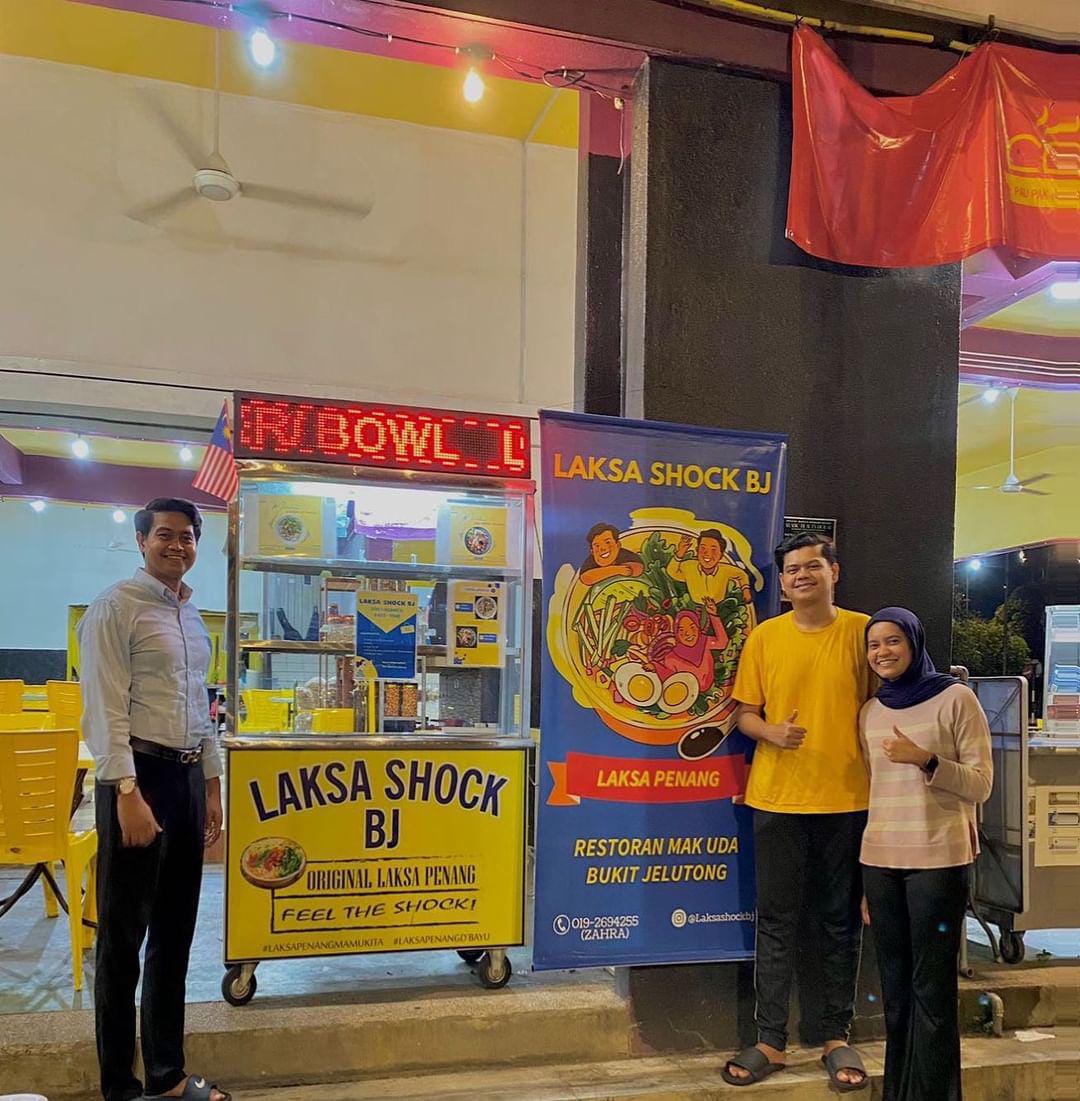 'It's all about passion'
Shuffling two jobs can be tiring, but Amirul continues to stay motivated thanks to the goals he has in mind to achieve.
Pursuing what I'm passionate about even in the face of fatigue brings a deep sense of satisfaction.
"I also find great fulfillment in mentoring and assisting the younger generation. Being the eldest in my family, I aim to lead by example, demonstrating that one can achieve more with determination and effort.
"I want my siblings to witness the possibilities and understand that they too can accomplish remarkable feats," he said.
Check out the video here:
READ ALSO:
---
---