Garbage collectors are often looked down upon or mocked by the public as it's one of the dirtiest and most unpleasant job to have.
For this young man, he was willing to work as one and took great pride in doing so, all just to support his mother and three younger siblings.
20yo M'sian works as rubbish collector to support family
In a 34-second TikTok video uploaded by a user named _garbageman, it showed the young man carrying out his daily routine as a garbage collector, where he's seen putting rubbish into the back of the truck.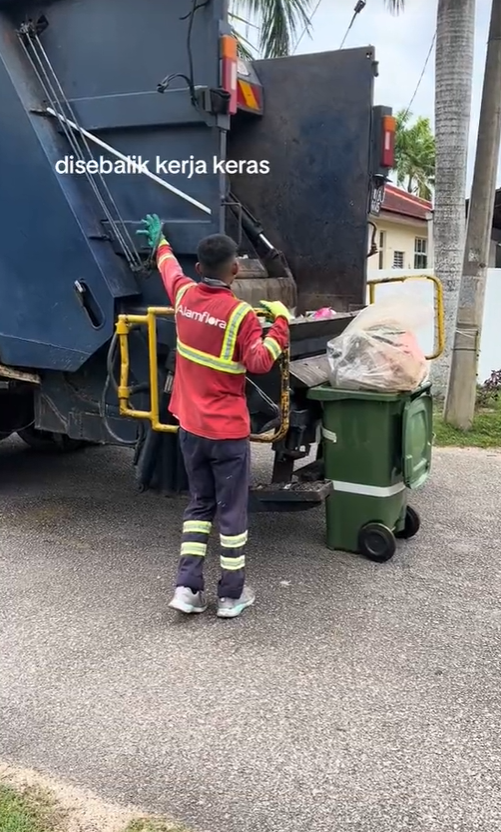 The camera then shows him having a meal with his mother and sisters dining at a KFC restaurant.
In the caption, he wrote that as a son, he had to take up the role of a father in order to see his siblings grow up in a loving home.
Speaking to mStar, Wan Othman Wan Mohd Nor Hasyim said he had been working as a garbage collector for almost two years with Alam Flora in Kuantan, Pahang.
"I began working at 14 right after completing secondary school. My motivation has always been to support my mother.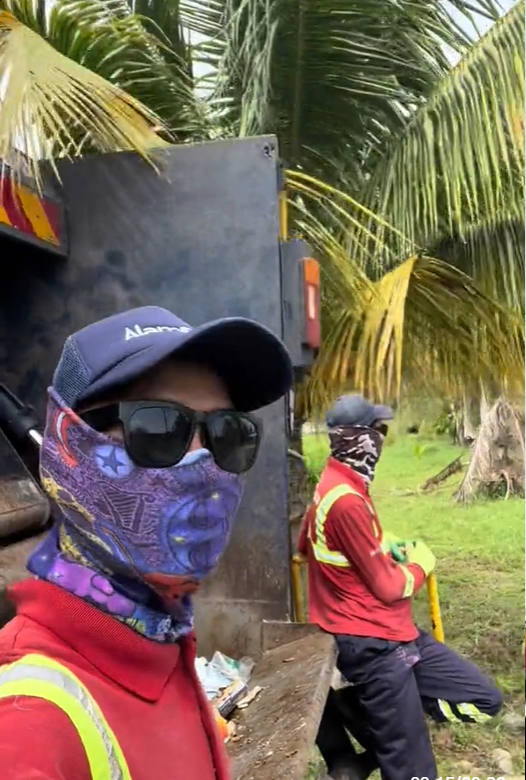 "When I expressed the desire to quit school, my mother was initially against it. No mother wants her child to forgo higher education. However, she eventually accepted my decision as I'm the eldest son and have three siblings to care for," he said.
When asked why he chose to be a garbage collector, Wan said he's not picky about jobs as long as they are lawful.
Although I don't have a PMR or SPM certificate, I'm happy doing this job and have no intention of looking for another one.
"For now, I want my siblings to continue schooling and pursue the dreams that my older sister and I couldn't," he said.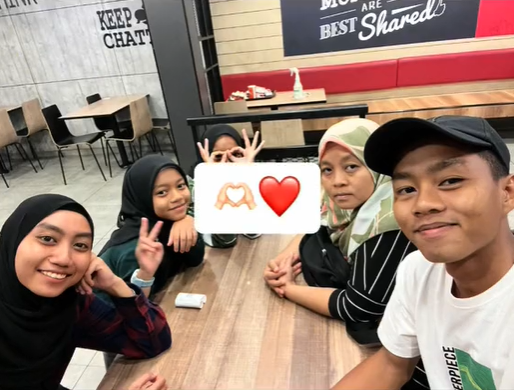 Praised for his sacrifice
Wan's video had since garnered over 1 million views and 179,000 likes, where netizens were touched by his willingness to take up such a lowly job to support his family.



Watch the clip here:
READ ALSO:
---

---