National sprinter Muhd Azeem Fahmi made history after completing the 100m event in only 10.09 seconds at the World Athletics Under-20 Championships in Cali, Colombia yesterday (Aug 1).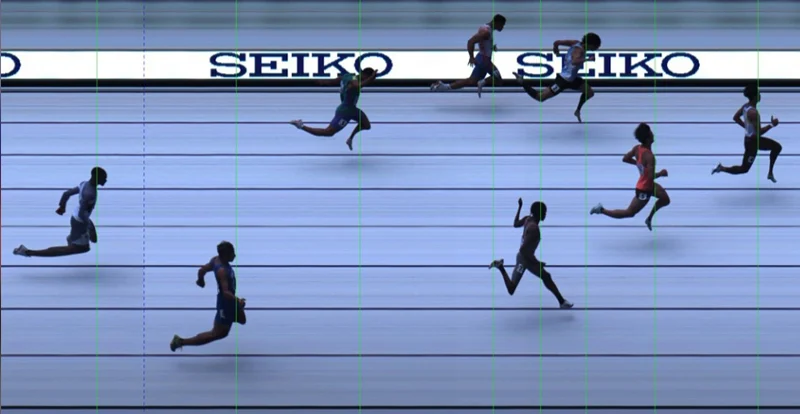 He also smashed the national record by coming out on top during the last heat of the 100m event.
The previous national record was held by Khairul Hafiz Jantan at the 2016 Malaysia Games in Kuching, Sarawak with a time of 10.18 seconds.
Azeem's triumphant win was lauded by the World Athletics on Twitter, who congratulated him on his historic win at the tender age of 18.
Following his win, Azeem could hardly contain his astonishment and wrote on Twitter: "I mean….did I just break the national record?" along with three crying emojis.
i mean….did i just break the national record ? 😭😭😭

— azeemfahmi (@_azeemf) August 1, 2022
He also told the New Straits Times' sports segment Timesport that he was extremely happy by the results.
I am happy to clock the second fastest time in the heats. I am on the right track to dip below 10 seconds.
The 18-year-old came in behind Botswana's Letsile Tebogo, who broke the championship record with a jaw-dropping time of 10.0s.
He will compete in the semi-finals as the second best among a total of 60 sprinters in eight heats later today.
Youth and Sports Minister Ahmad Faizal Azumu also congratulated the sprinter and wished him all the best on Twitter.
"Congratulations Azeem!! 10.09s!! Amazing!! Many more to come. Keep your feet on the ground, run as fast as you can, and try to reach the stars," he wrote.
Watch Azeem dash to the finishing line here:
Read also:
Cover image via Twitter/World Athletics