Budding football star Jaron Yap has etched his name for the 'Fastest Football Kick By A Child' into the Malaysia Book of Record (MBOR) recently.
This comes after the 10-year-old thundered a football at a staggering speed of 68kph, leading the way for his name to be included into the prestigious list.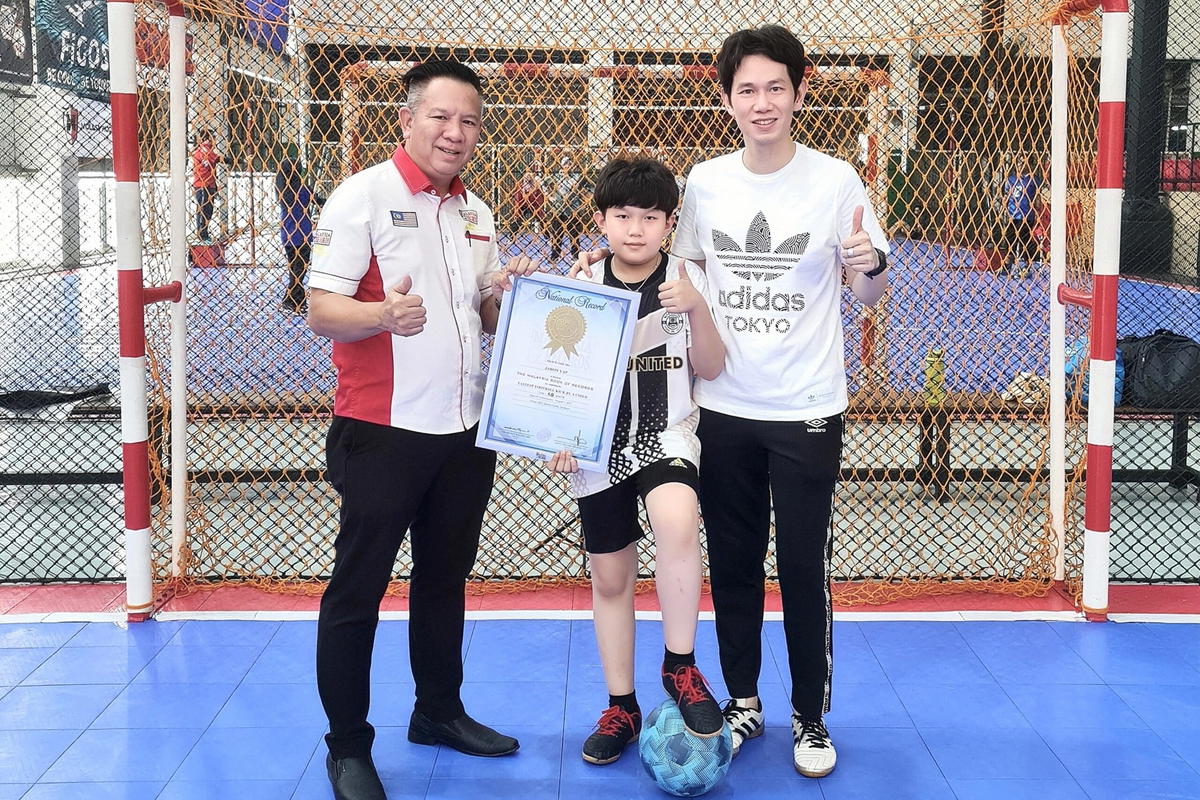 What's even more astonishing is the fact that Jaron is the youngest global achiever of this record thus far.
The Significance
Jaron's journey in setting the record began with futsal, where he spent multiple sessions with his siblings and peers and him joining his school's futsal academy further.
Speaking to WeirdKaya, Jaron's father said the attempt at setting a national record was aimed to inspire youngsters to hone their shooting prowess, potentially ushering a new focus in football academies nationwide.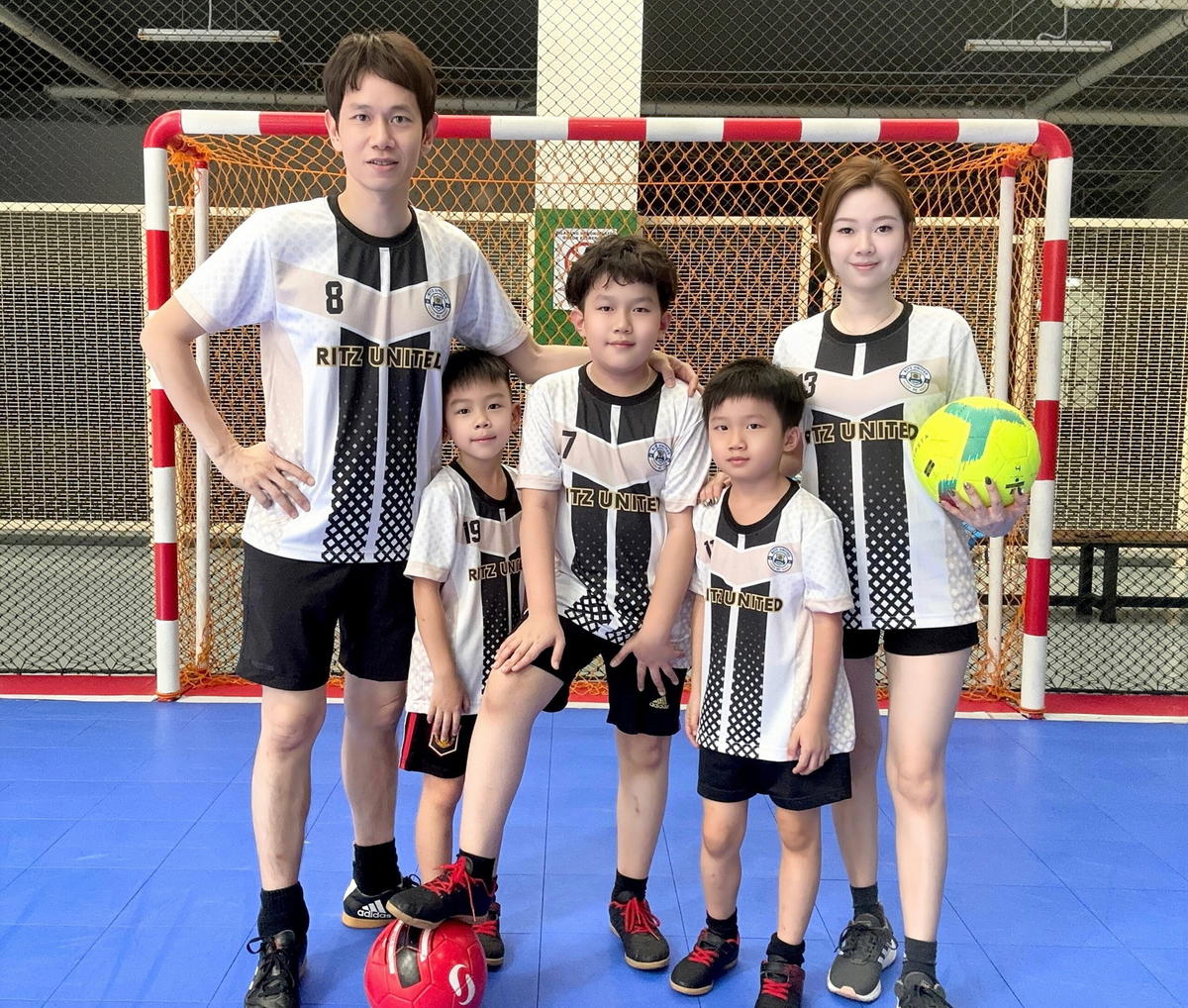 "We realized that, unlike in other countries, there wasn't much content focusing on football shooting speeds in Malaysia. This ignited the motivation to set a benchmark and inspire future generations," he said
Setting the record
Leading up to the record attempt was no walk in the park. Preliminary trials were conducted, but achieving impressive results during these sessions added pressure.
"He had to perform in front of official witnesses and was restricted to three attempts. We oscillated between excitement and nerves," said his father. Ultimately, the groundbreaking 68kph kick came to fruition on the third try.
The speed of the kick was gauged using 'Supido', a top-tier European Speed Radar endorsed by MDPI Publisher for its precision in evaluating football speeds. Furthermore, strict guidelines set by MBOR mandated that two officers witness the attempt.
Preparation and training
Every great achievement has a tale of hard work, relentless determination, and unwavering passion behind it. The same holds true for the record-breaking kick that sent the ball flying at 68kph.
The road to this record began three months prior to the actual attempt. While three months may seem a short period to some, for a sportsperson, it can be an eternity of rigorous training sessions, trial and error, and honing one's craft to perfection.
One of the focal points of the training was experimenting with diverse shooting styles. where the objective is to find the technique that allowed maximum power without sacrificing accuracy. Whether it was the instep drive, the side volley, or the half volley, each technique was practiced meticulously.
The correct type of shoes also play an indispensable role as each shoe offers varied levels of grip, flexibility, and power transmission.
Lastly, the type of ball can profoundly influence a player's performance. While the fundamental structure remains consistent, footballs can vary in terms of weight, surface texture, and aerodynamics.
The training involved experimenting with different balls to identify which one complemented his kick style the best. A ball too heavy might reduce speed and it might drift away from the target if it is too light.
In conclusion, the record-breaking kick was a culmination of extensive training, understanding the nuances of the sport, and relentless perseverance. The dedication to experiment with various styles, shoes, and balls ensured that when the time came, the shot was nothing short of perfection.
Future Ambitions
Buoyed by this achievement, Jaron now aspires to represent Malaysia in junior football tournaments and to set new records. Leveraging the power of social media, he plans to share his training routines to kindle a passion for football among other children.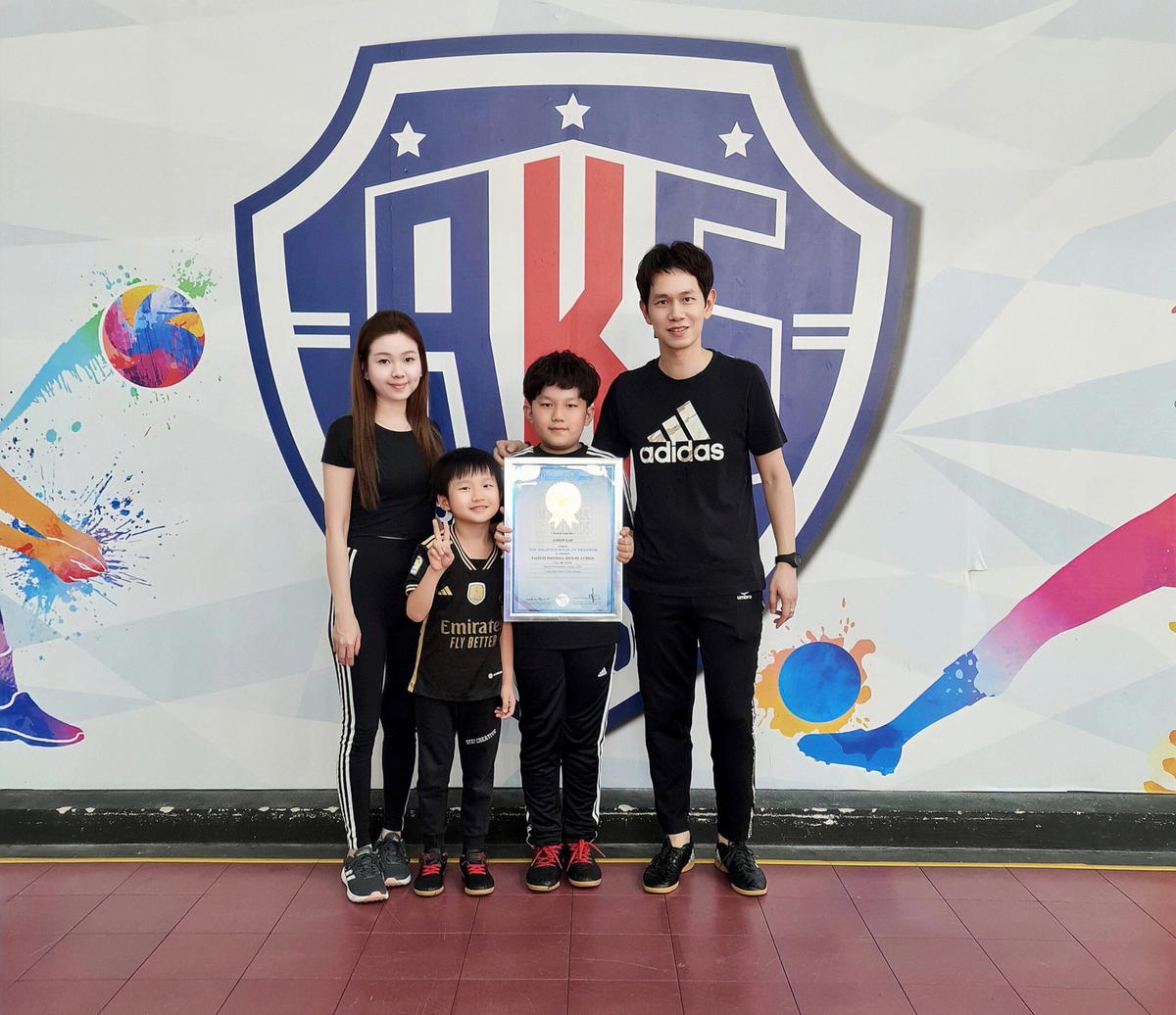 "Beyond academics, sports play a monumental role in fostering confidence and a positive attitude among children. It's also an antidote to ensure their physical and mental well-being.
"I brim with pride thinking about his perseverance. He conquered challenges and defied his self-imposed limitations," said his father.
He also encouraged other kids looking to make similar achievements to recognize their strengths and relentlessly pursue your goals. "As the saying goes, 'where there's a will, there's a way.'"
Read more:
---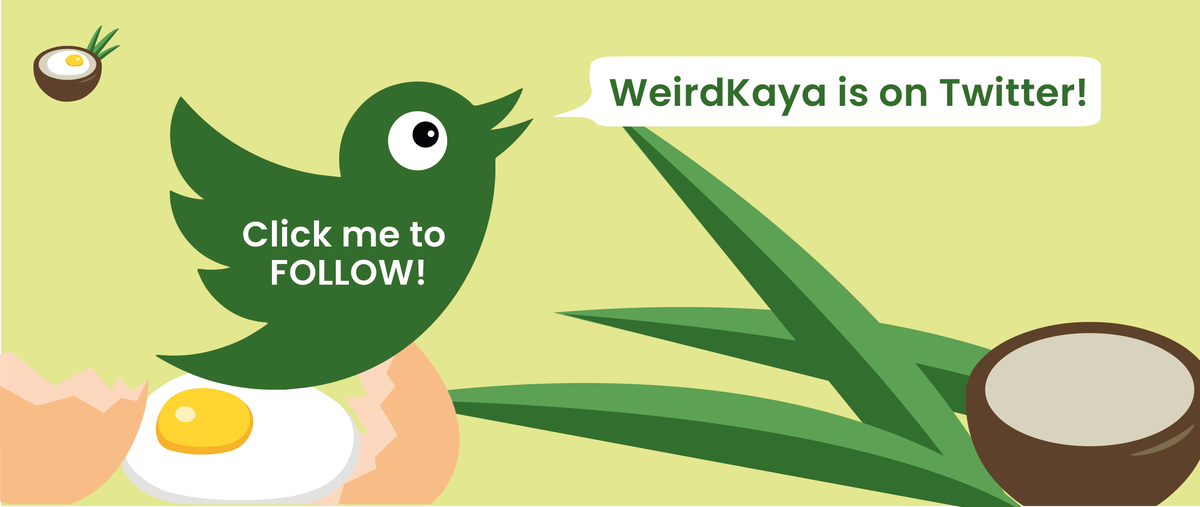 ---