Netizens were amazed by a police dog attacking an alleged suspect at Batu Pahat, Johor yesterday.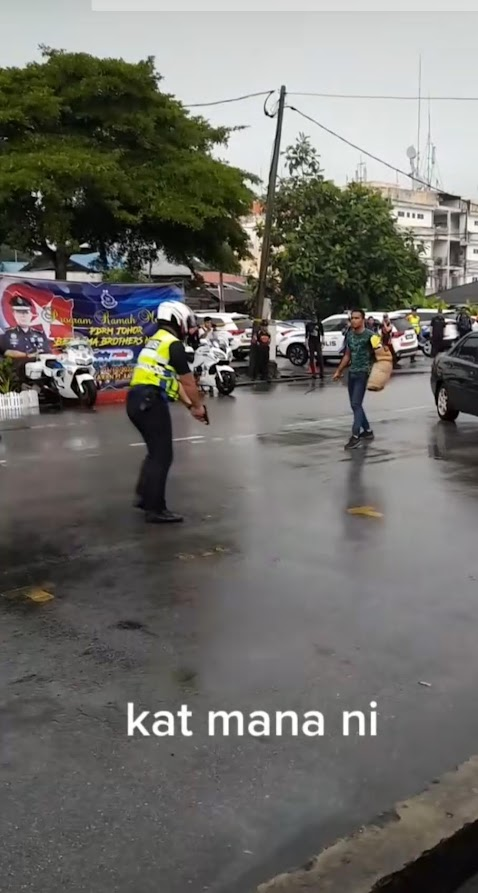 Brave dog to the rescue
In a video posted by TikTok user @wakcobra70, a stand-off happening between a police team and a man was filmed.
The policemen were surrounding a car and seemed to be shouting for the suspect to surrender when the he emerged from the vehicle.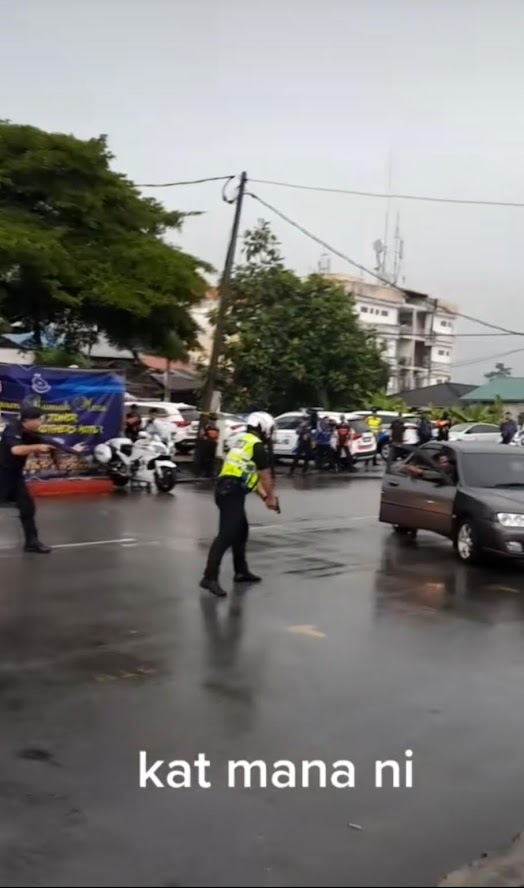 Carrying a pole and wearing a sort of tube around his left arm, he hit on the tube with the pole and shouted threateningly at the officers.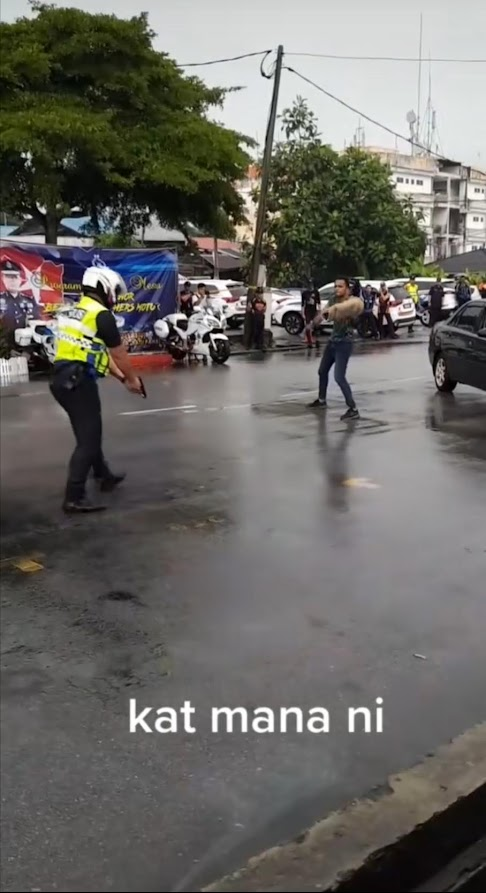 Suddenly, a police dog raced into the frame and tackled the man to the ground.
It grabbed onto the man by the tubed arm and knocked him down, forcing him to stay down.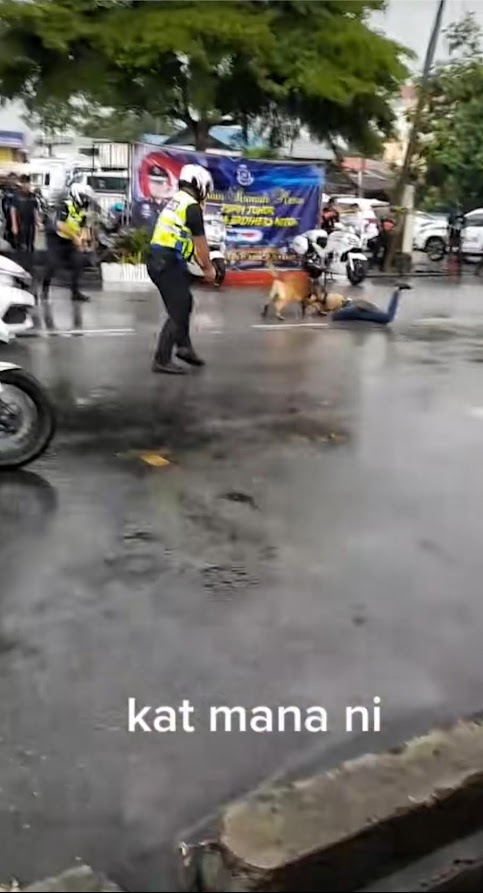 Not what it seems
Most viewers were initially shocked and astonished by the impressive feat.
However, after a little digging through the comments section, it turns out that the whole spectacle was merely a police drill.

"PARIT RAJA Batu Pahat police doing a demo(nstration)…"

"Just a practice….if it were real how would he have time to wear that hand guard."
Wait a minute..
Upon re-watching the video, it seemed to be quite obvious that the dog was being trained for such a situation if it were to ever happen.
When the man bangs onto the tube with the pole, it is clear to see that it was done to provoke the dog – we can even see him glancing at the dog to initiate an attack.
Thankfully, the courageous man was left unharmed – as shown in part 2 of the altercation here:
Real or not real, the dog still performed wonderfully and deserves a treat after that ordeal!
Watch the original video here.
---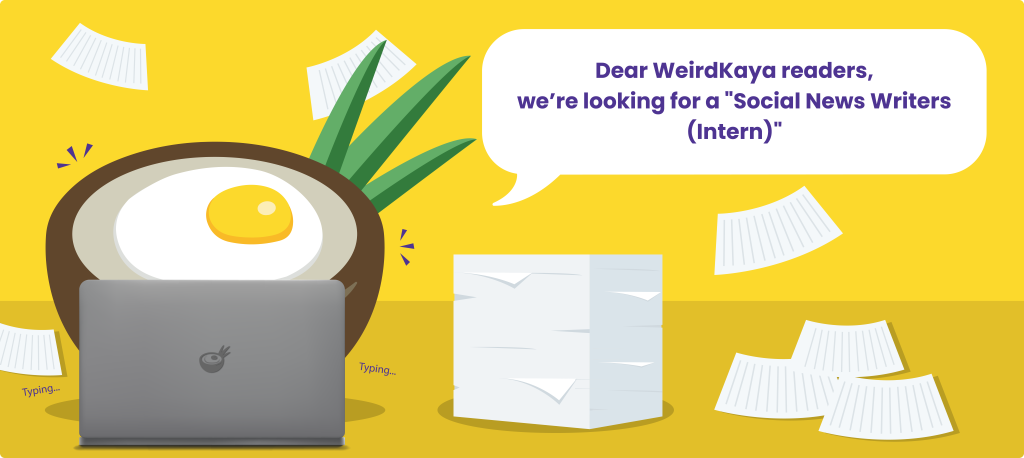 ---