April Fool's Day is a day specially dedicated to pranks and jokes. On the other hand, Malaysian YouTubers seem to celebrate it all year round by releasing jaw-dropping announcements, whether they be real or fake.
Yesterday (March 31), Lim Shang Jin (林尚进) announced his newfound relationship with Gatita Yan a day before April Fool's.
"Beauty is in the eye of the beholder," Lim wrote in the caption.
Despite knowing full well that April Fool's was just 24 hours away, many netizens still found the announcement rather convincing as the pictures showed the two being intimate with each other.
Lim's makeup artist's Facebook page, Sanyu Chen Beauty, gave the news an extra boost by wishing the couple all the best in their relationship, along with more intimate pictures.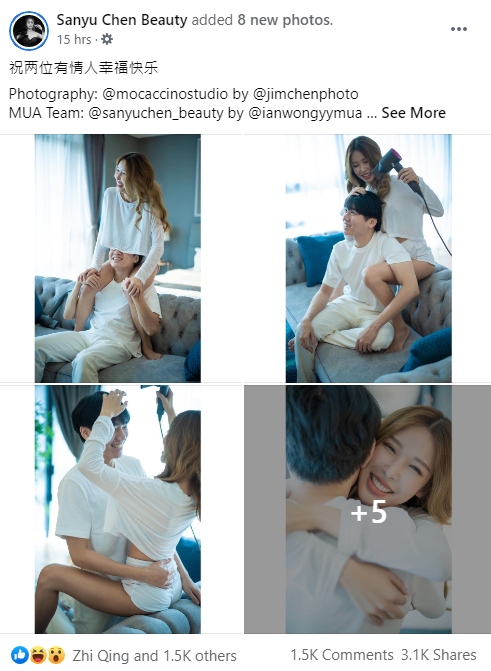 Lim and Yan had wide smiles across their faces and were snapped hugging, cuddling, and kissing each other.
If the pictures fail to convince you, the captions take it a step further with phrases like, "Exclusive! Lim is in a relationship, more photos to come," and "It is for real this time."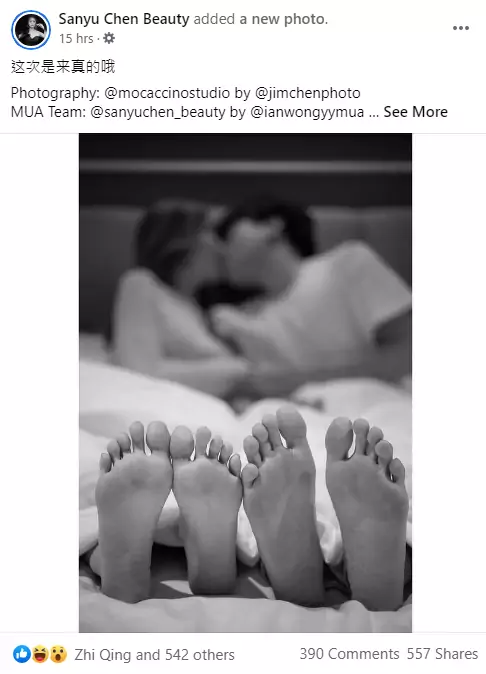 Lim is a YouTuber who's known for his videos about relationships. He had just broken up with his ex-girlfriend not too long ago, which caught a lot of public attention.
He was also widely mocked for his lavishly spending RM60K on his ex-girlfriend and labelled as "the biggest loser" for wasting so much money on a relationship that did not last.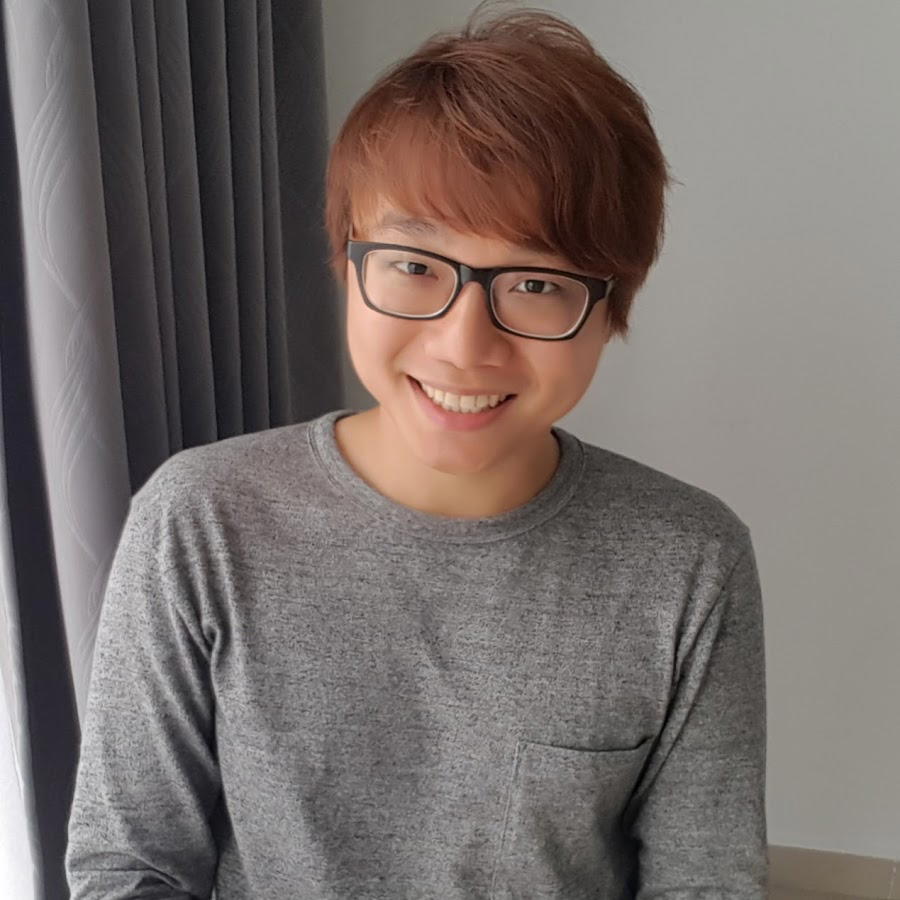 Yan, on the other hand, is a social media influencer with 61K Facebook followers. She is most recognized for her sexy persona in building her own online adult toys business.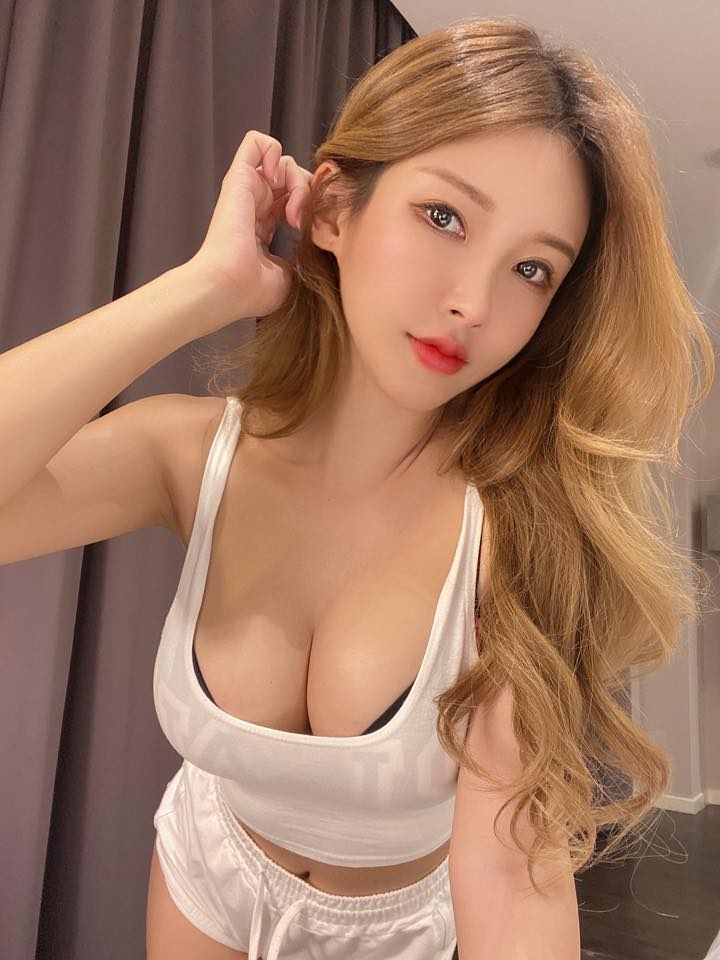 The announcement sparked a jumble of responses from netizens, ranging from skepticism to distraught.
"Happy April Fool's Day?"

"I can't accept the fact that they kissed!"
"OMG is the kiss for real?"
"Kissing shouldn't be a problem. Actors do that a lot."
Others, however, continued to mock Lim for throwing more money to gain Yan's attention.
"This confession must have cost him RM6mil."
What do you think of these two? Are they truly meant for each other? Let us know in the comments!

Sources: FB/ LimShangJin, FB/ Sanyu Chen Beauty
Editor: Raymond Chen
Proofreader: Sarah Yeoh